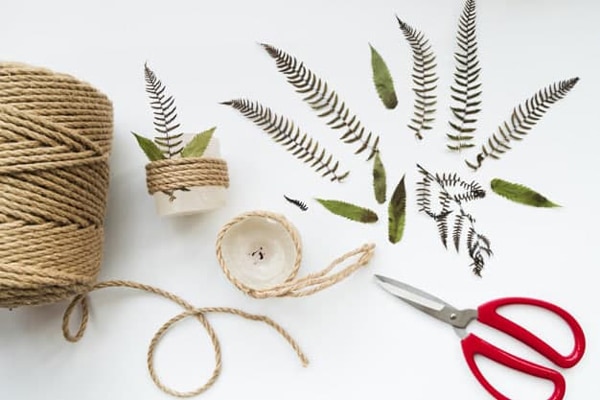 Your room is a space where you can create and explore your style. You can make your home decor or home goods yourself to save money and customize your home décor.
DIY room decor helps your vision become a reality. From wall to teacup candles, you can match your unique style.
We are here to hunt some new, cool and awesome DIY room decor ideas for you. We'll share DIY room decor ideas for a different part of a home.
If you are a fan of personalizing décor, follow us to make your room more unique.
29 Top idea to do the DIY room decor
Here are 29 easy, usable, simple, and affordable DIY Room Decor ideas for your home. After all you will see more ideas and how you can decorate your room with the inspiration of a youtube video. let's continue.
First for creative and cute ideas watch this video that found on youtube.com
1.Wood Wall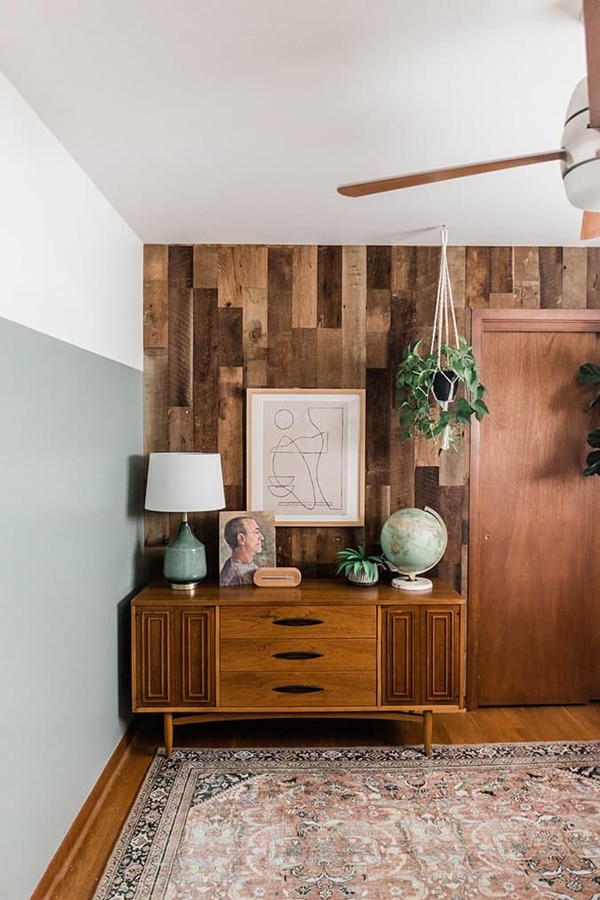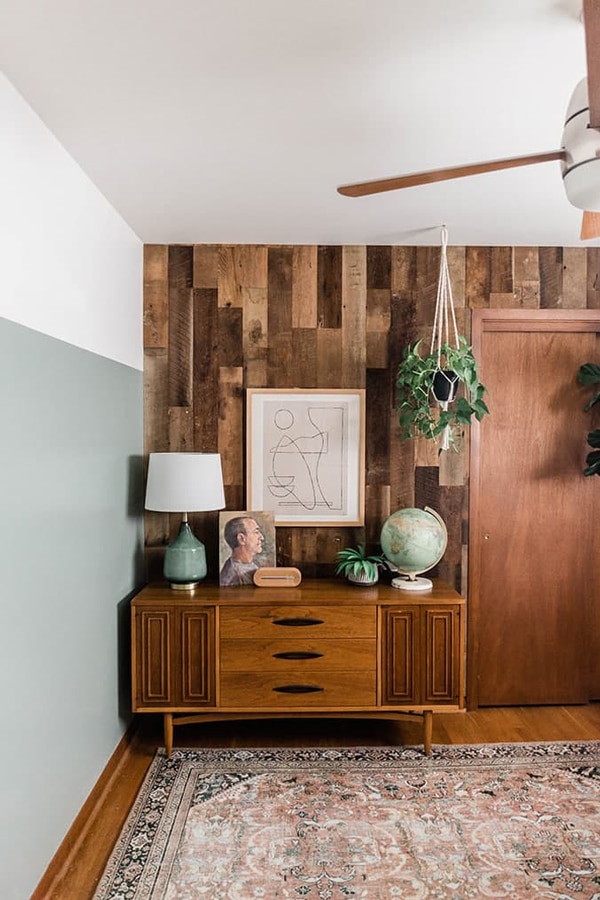 You can make your room beautiful by reusing and recycling. Applying wood texture in this idea would feel more thought-out. You have a wide range of choices: dark brown, red, orange, or whatever. So be open-minded about it in DIY room decor.
2.gallery wall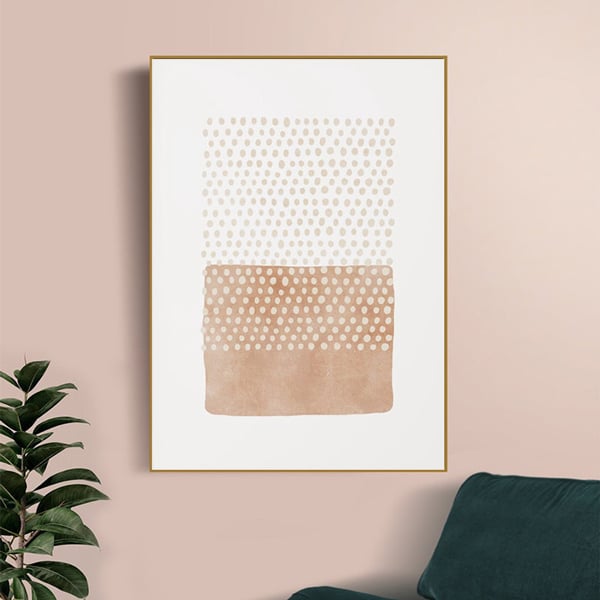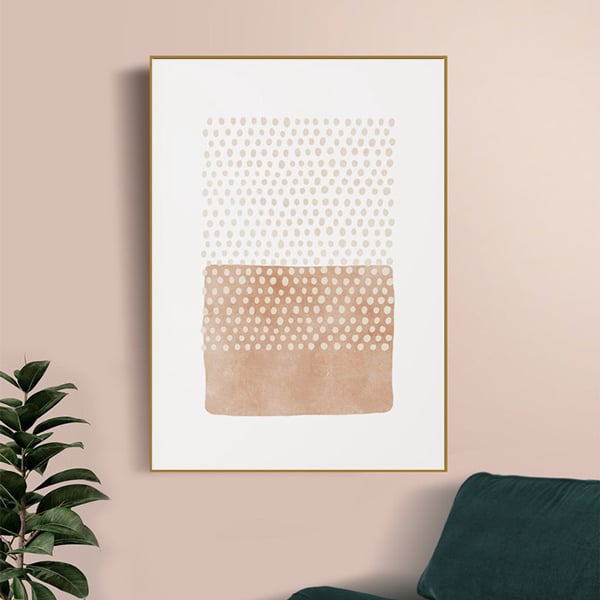 DIY room decor can be simple by painting wall art on canvas or other things. It is not complicated. Composing a wall gallery makes entirely of personalized wall art.
Just paint stripes or polka dots and then hang them on the wall. Now you create stylish decor on a wall.
3.Hanging mirror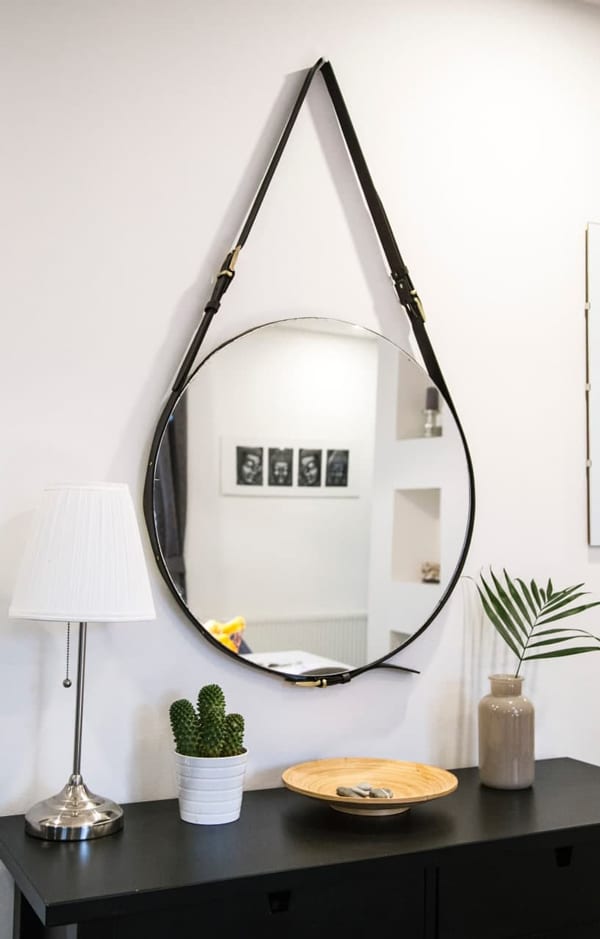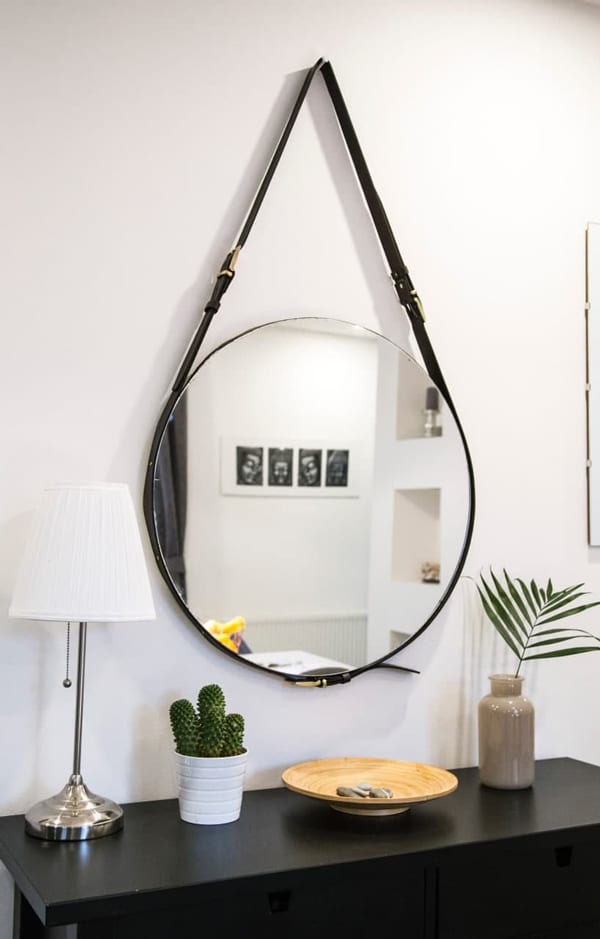 You can hang the mirror with one or two belts. Glue the belts together according to the size of the mirror.
4.Hanging flowers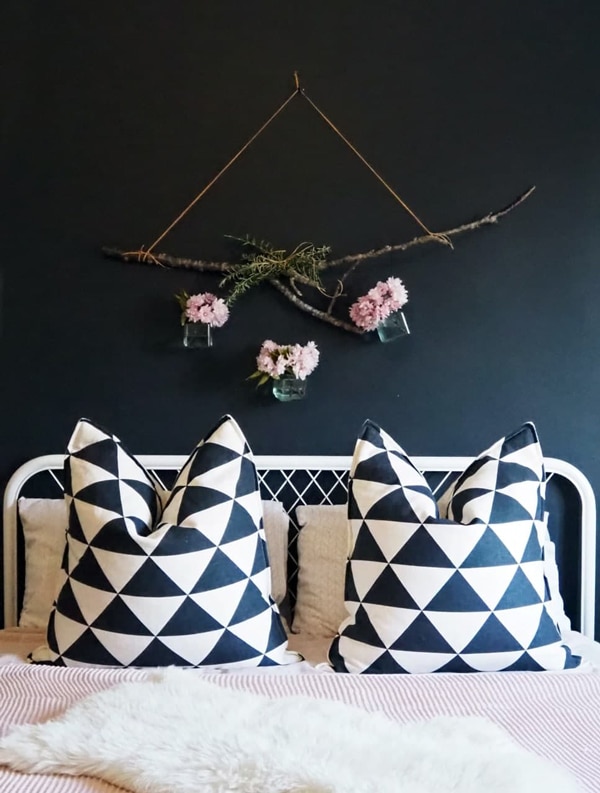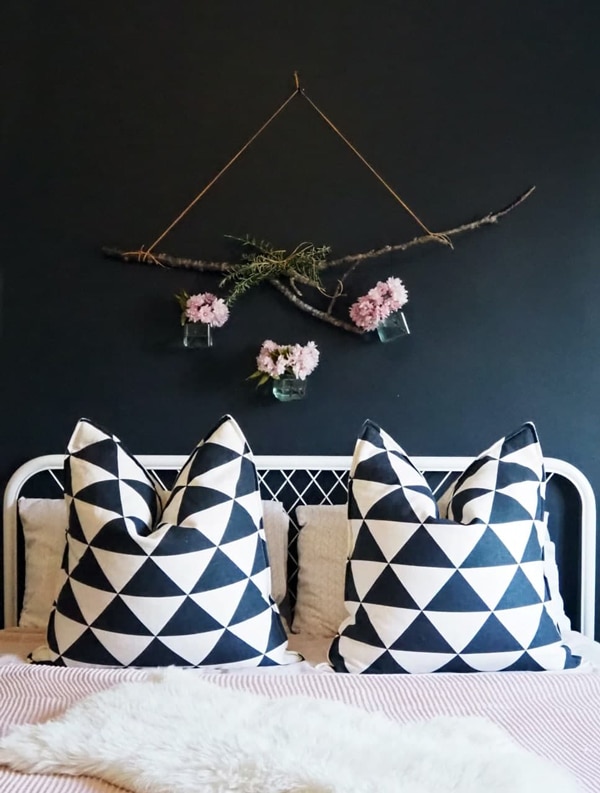 It's straightforward to add character to your room by hanging a flower vase. Find a wood piece cut from the tree in front of your home and turn your little vase. Then watch your flower and enjoy. 
Want easier?
Dry a bunch of flowers and hang it on the wall with a hemp rope and bring spring desert to your room.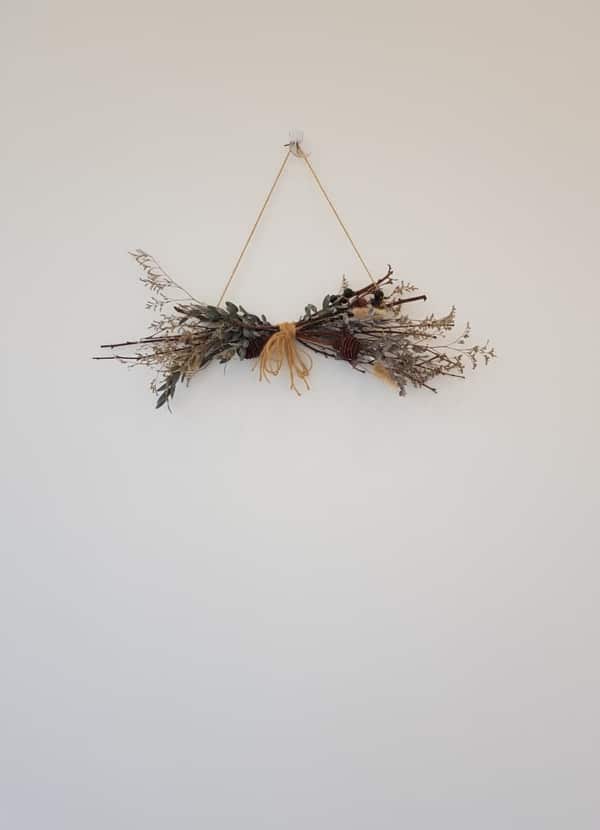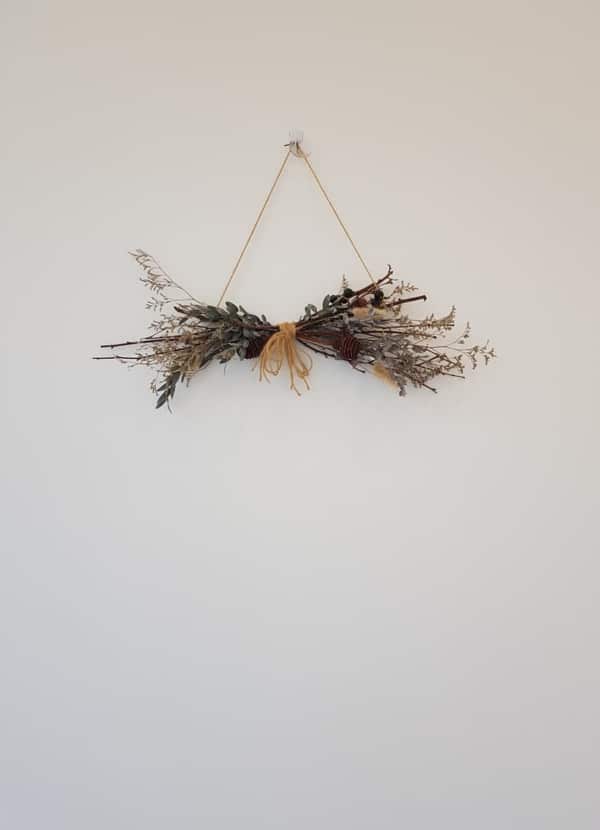 5.Geometric pattern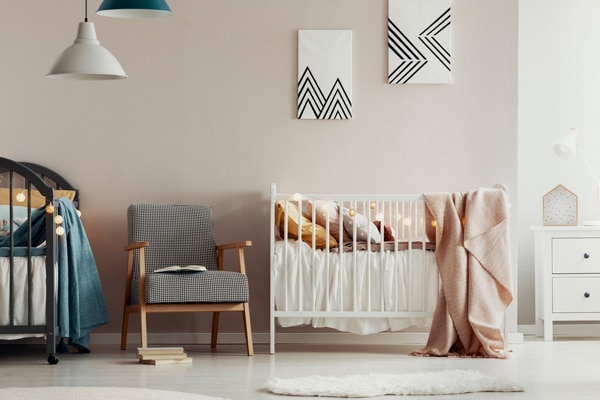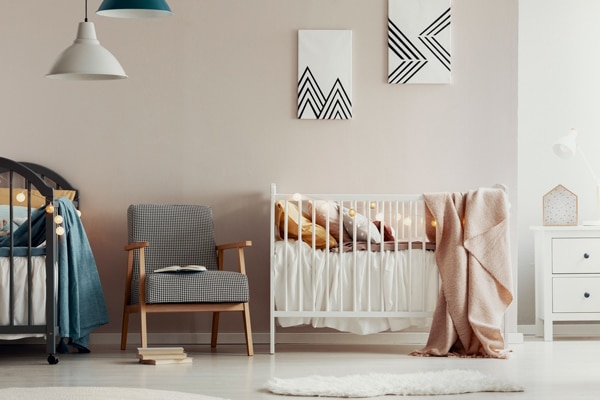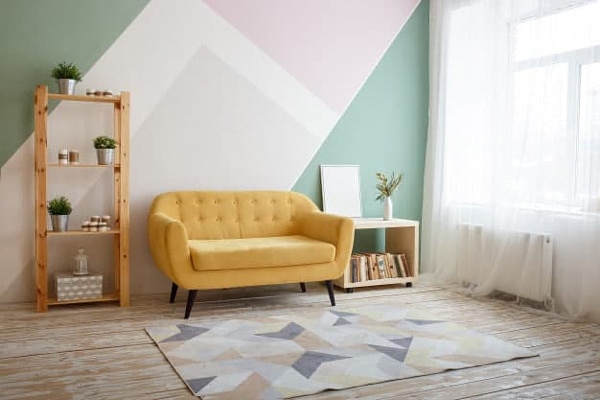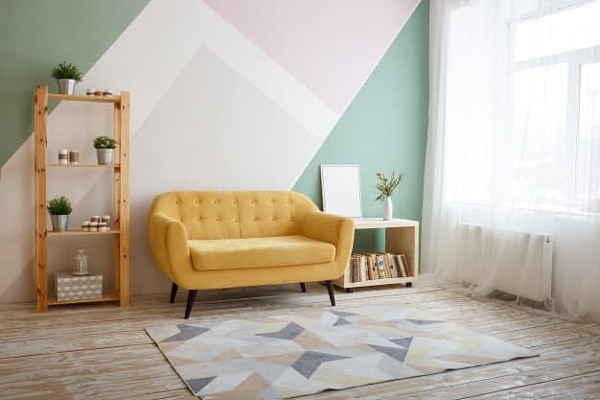 It doesn't need to be a professional painter to draw the pattern on your room wall. A simple design with lines can create an accent wall in your room.
6.Inspirational phrase art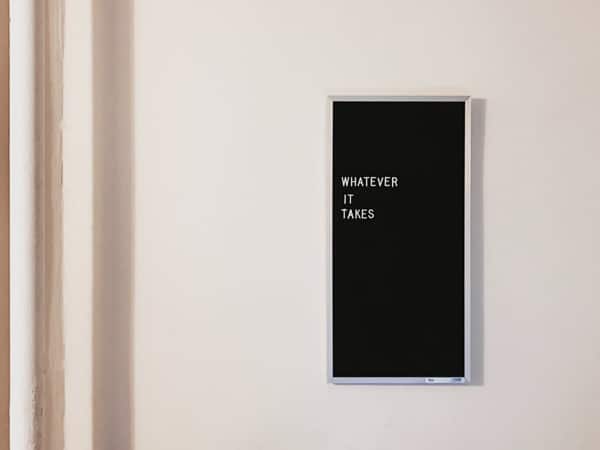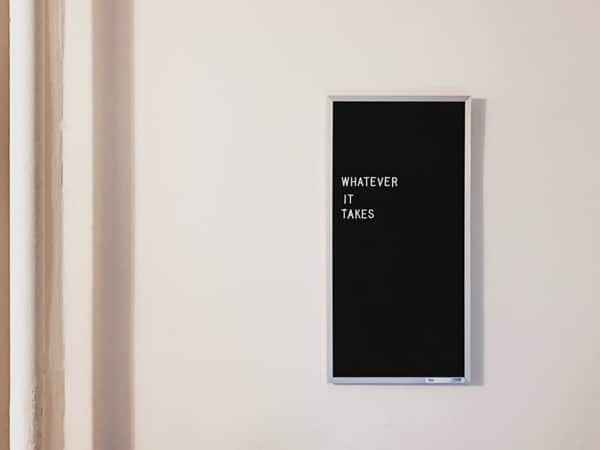 In DIY room decor, Encouraging phrases and quotes will awake motivation, inspiration and happiness. When these phrases are in your room, They can energize and prompt you to take action and make you see the bright side of life, motivate, and give hope for a better future.
Do not neglect to have such a motivating and at the same time beautifying factor in your room.
7.Hanging shelf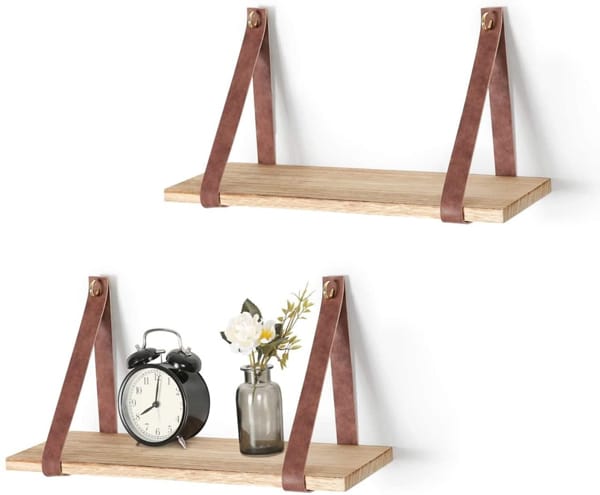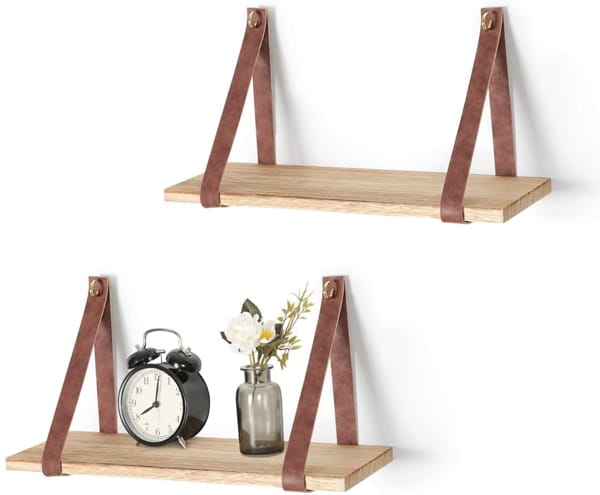 DIY shelving ideas take your shelf beyond a simple means for displaying your items and adding some function. Don't limit yourself. For example, you can use leather and wood for hanging shelves in your room.
In our opinion, it is a great DIY room decor idea. While the top of a short bookshelf will make an excellent surface for a bar, don't limit yourself. Look for a shelf that allows you to pour and mix drinks with ease. However, avoid high shelves or cramped spacing.
8.Clay animal heads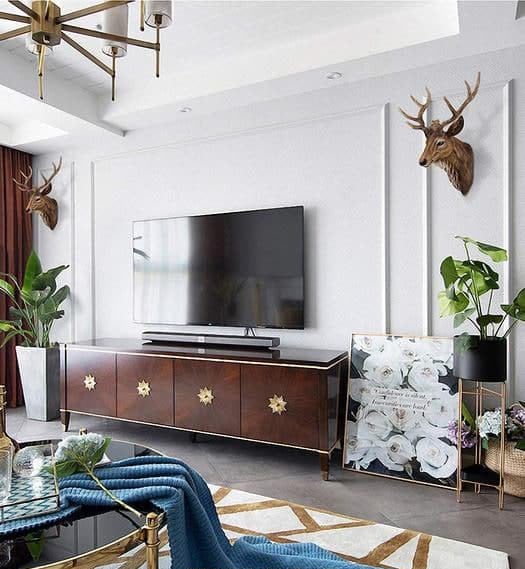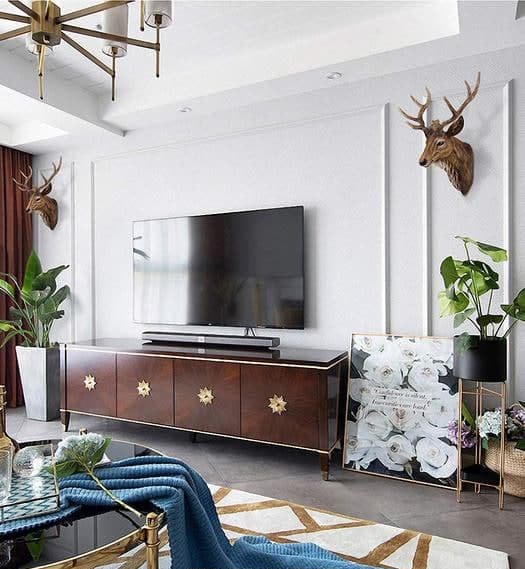 Create colorful clay animal heads in no time at all to hang on your walls. Depending on the type of animal chosen, a room is fast, luxurious, caring, mysterious and many other emotions.
Imagine a deer on the wall; Deer represent energy, independence, and regeneration, as well as the gentle yet enticing lure that can come from starting a new adventure.
9.Painted Leaves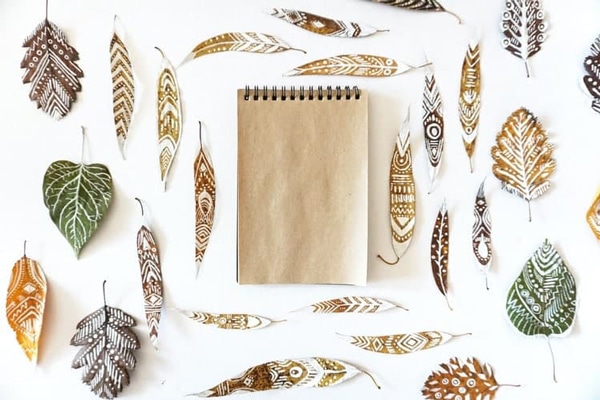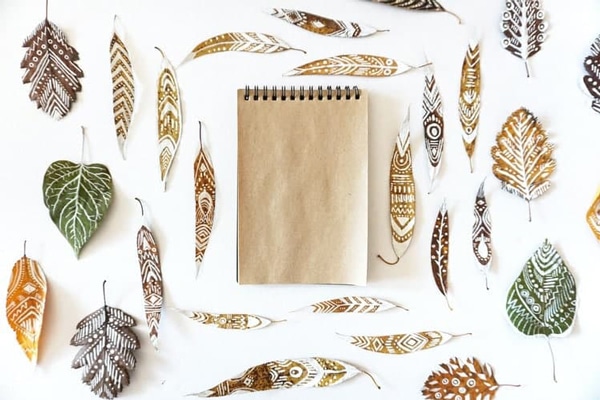 Painting leaves are amazing artwork and unique home decoration that enhance the impressive season's spirit. Dry leaf painting came from ancient China.
You can use all ordinary leaves for art projects and bring nature into your room.
10.decorative candles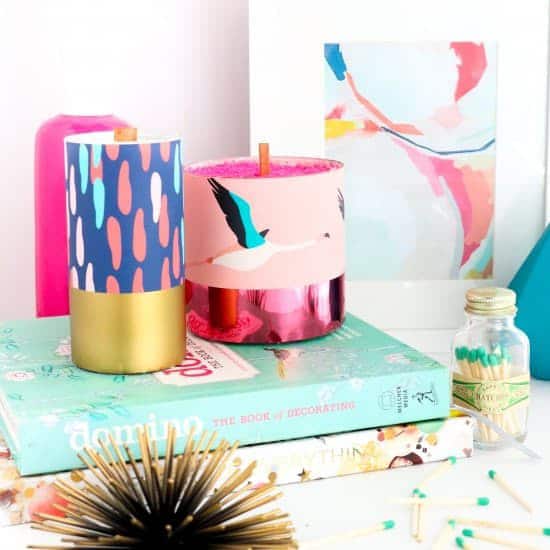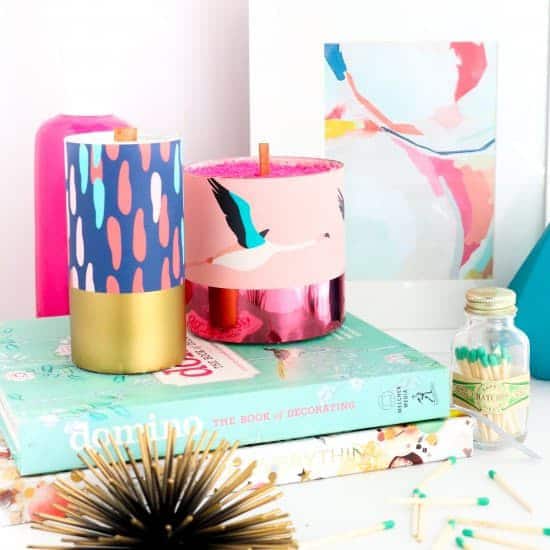 Choose matching colors or mix up the design of candles depending on the vibe you're going for. Decorative candles are a great addition to your room décor and make a wonderful centrepiece. There are a lot of ways to make decorative candles by painting and designing.
11.DIY painting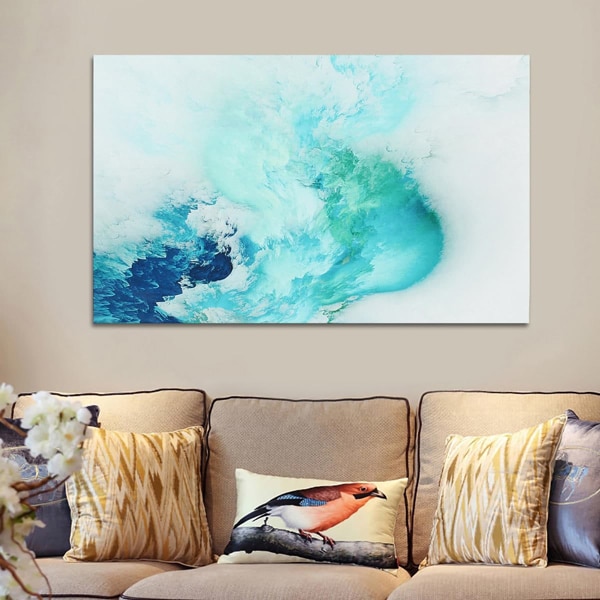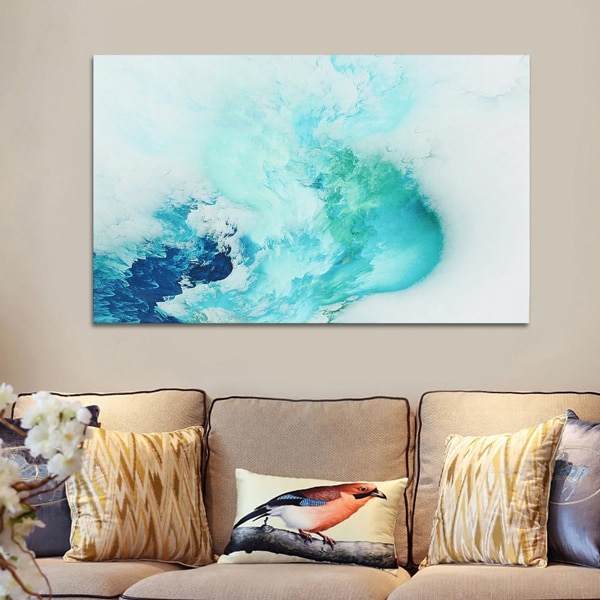 Buying art can be pretty expensive. That's why learning how to paint your art has become a huge trend, especially in the DIY community.
12.DIY lampshade plant stand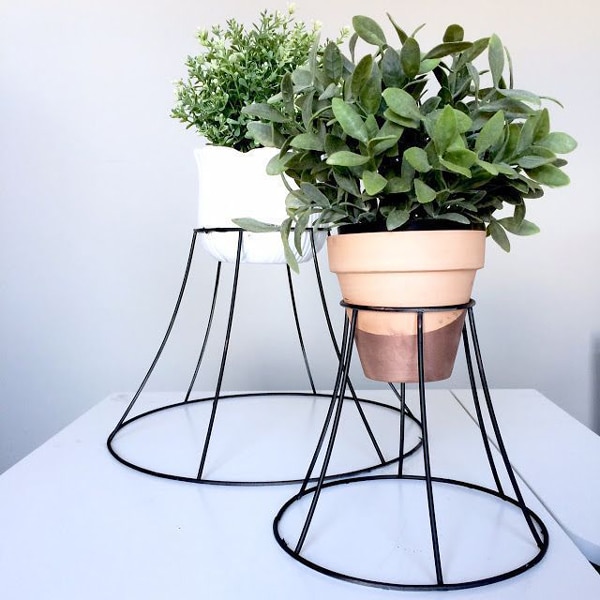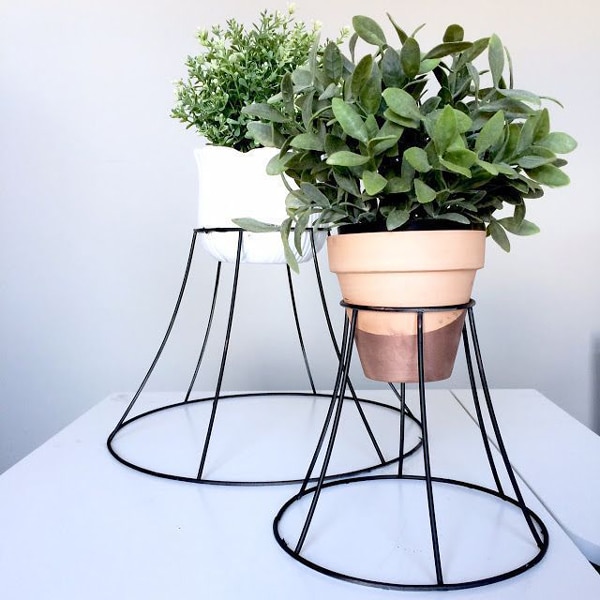 Another amazing idea for DIY room decor is the lampshade plant stand. Metal lampshades fit into a plant. You need to buy a lampshade, a plant, and a pot. All you need to DIY this attractive handcraft is to place the plant on the lampshade. You're done!(follow the orgenizewithsandy)
          13.stone wall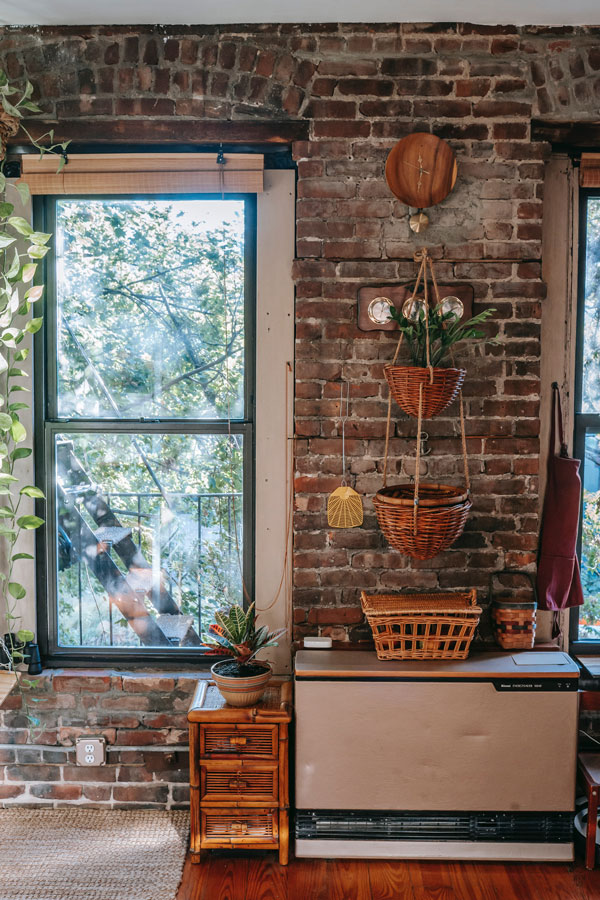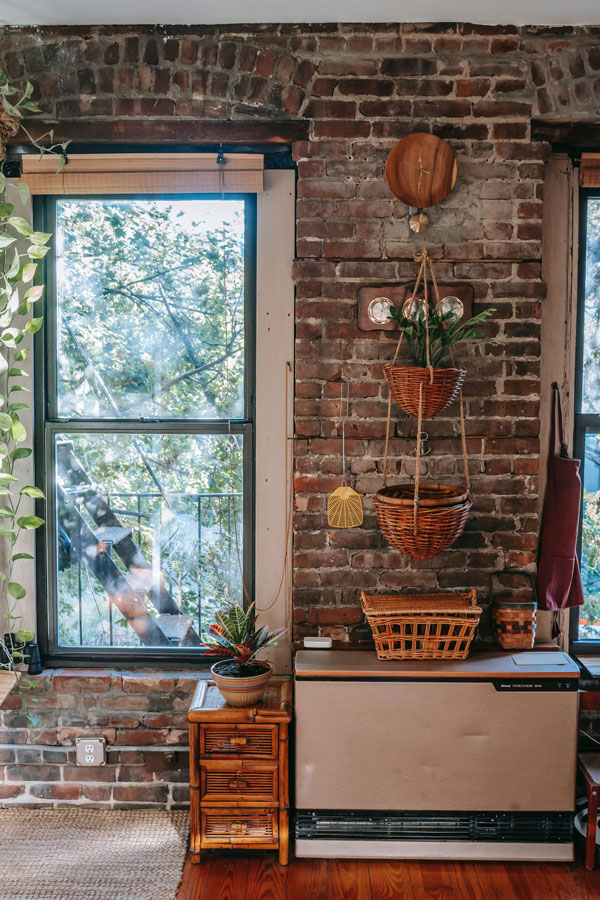 If you are tired of the simple walls of your room, you can choose stone walls that bring a sense of nature to your home.
             14.gallery table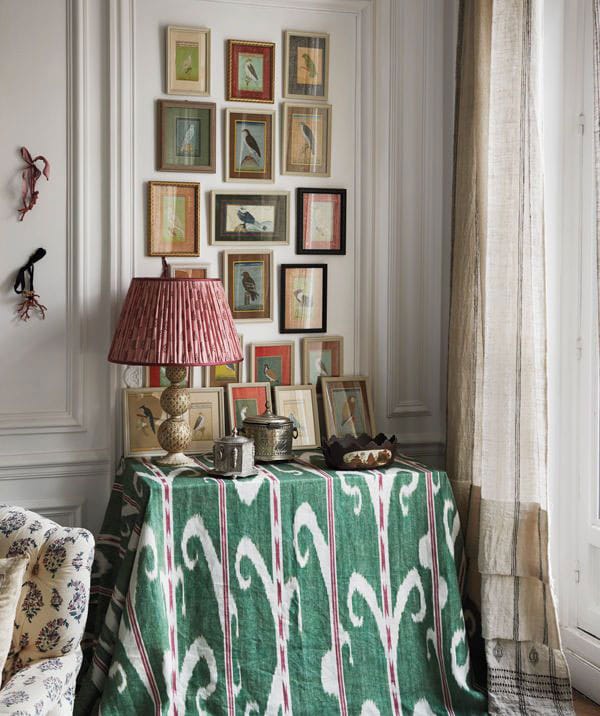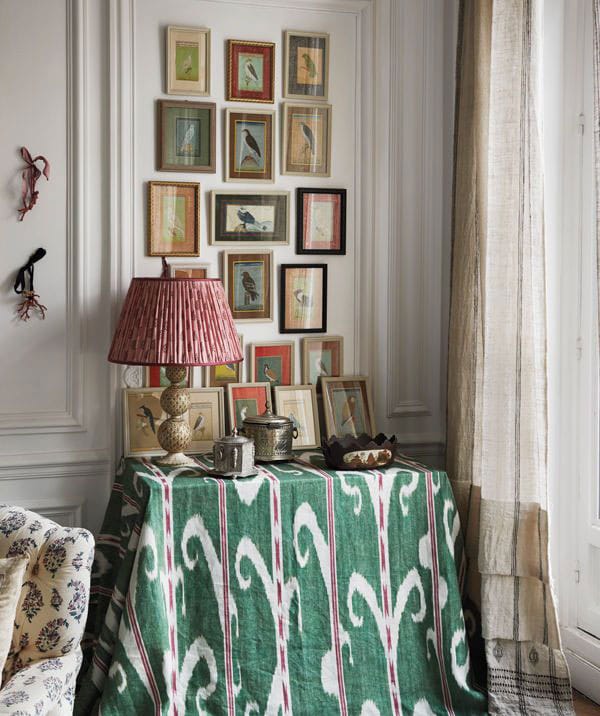 It is always interesting to bring your photo album into the room, one of them is the photo table.
           15.memory boards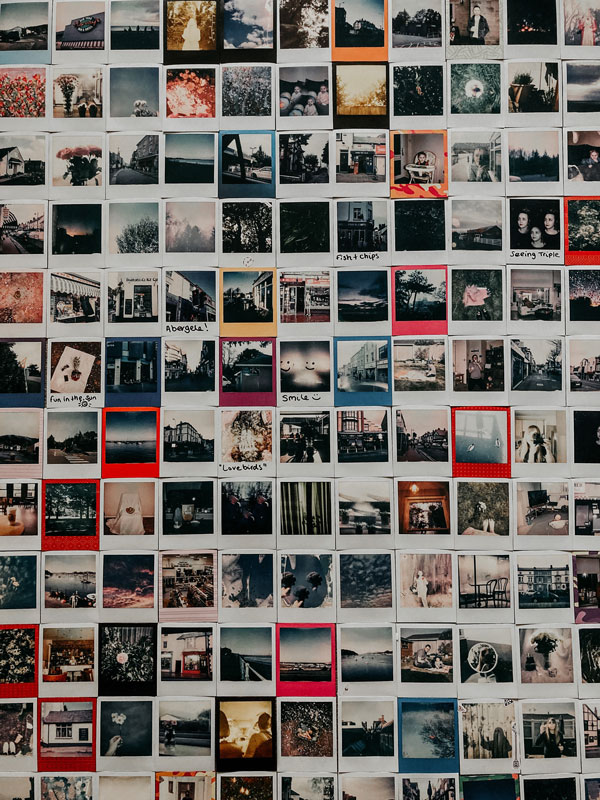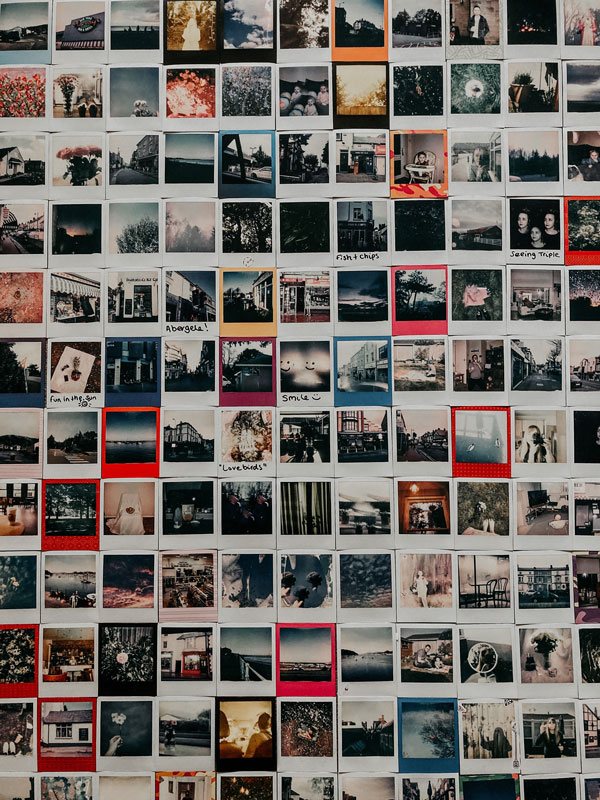 A wall full of memories, handwriting and travel photos is one of the best DIY room decor.
            16.geometric headboard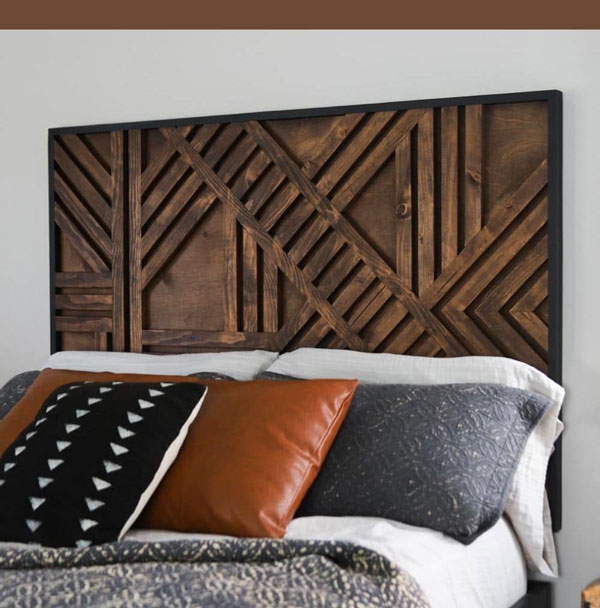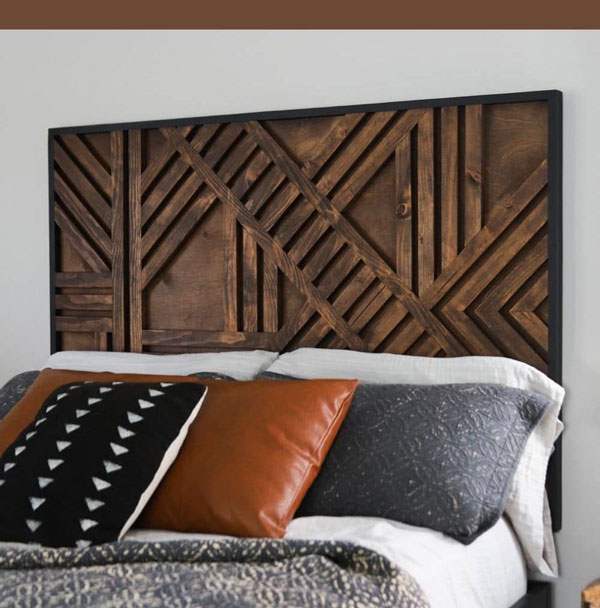 If you can, make your headboard with different geometric designs. (for learning geometric headboard follow this link )
            17.storage DIY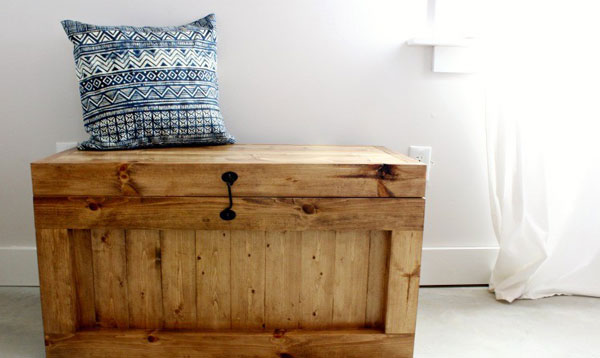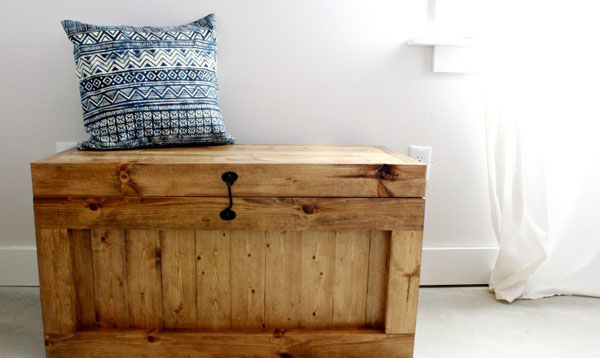 Do you have little space? Build a storage to have enough space for your belongings again.(for learning storage DIY follow this link)
            18.Mini  RUG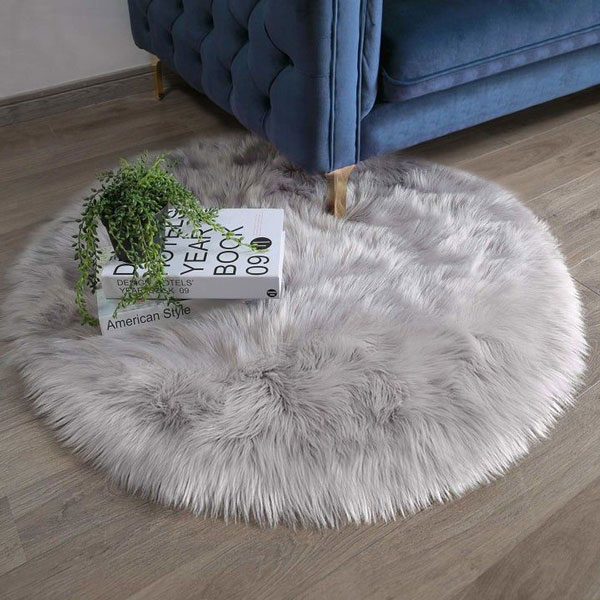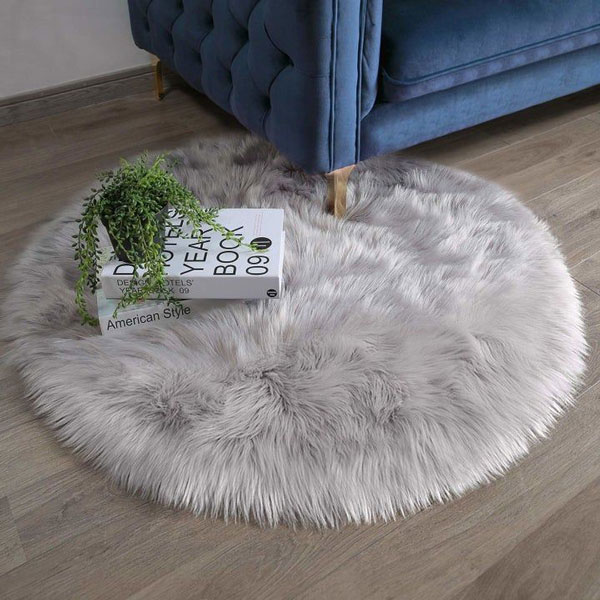 large carpets are old and only use for the big houses. If you want to go fashionable and your house is small, use small carpets.
           19.DIY shell chandelier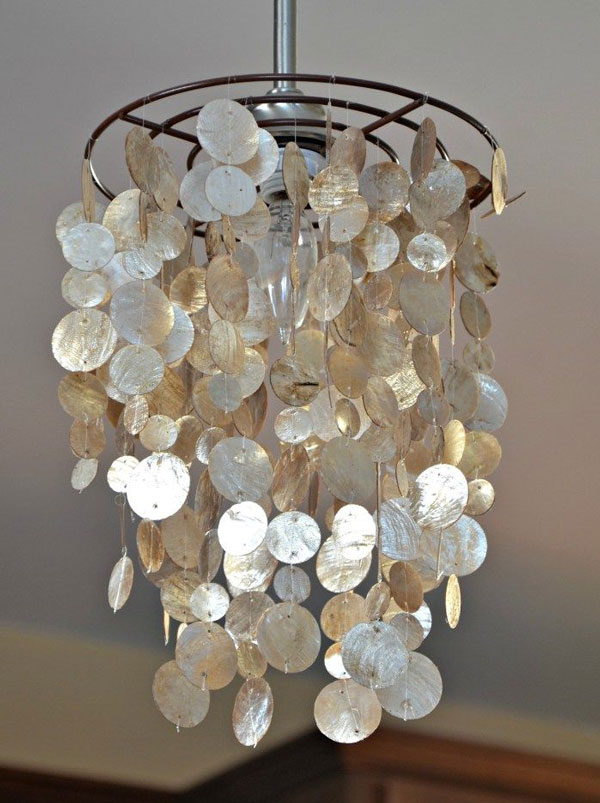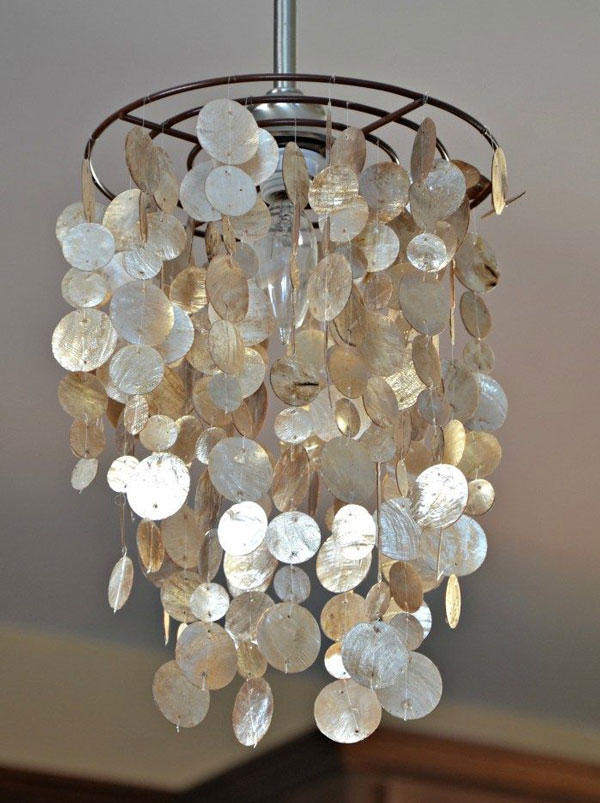 Do you want your chandelier to be your own handiwork? (for learning DIY shell chandelier follow this link )
           20.Planter side table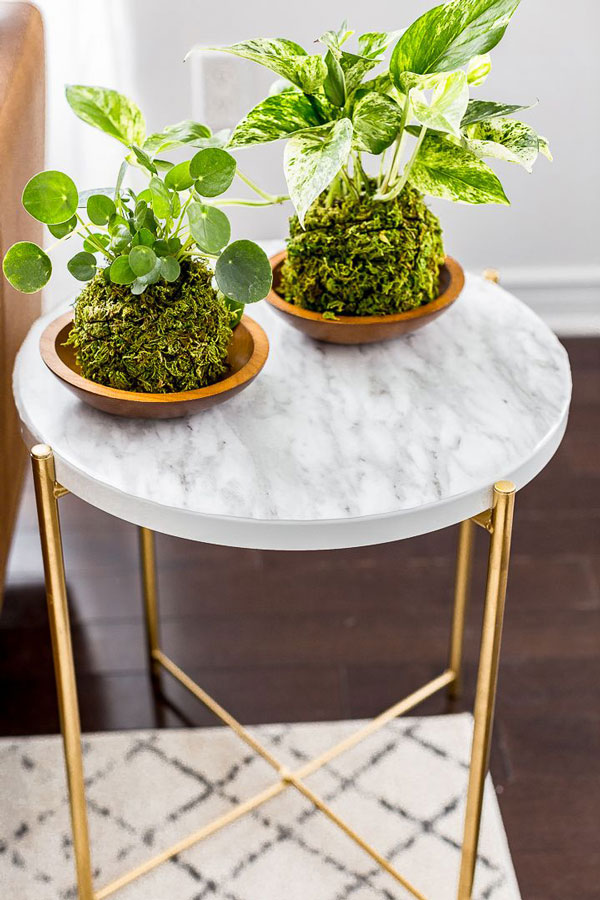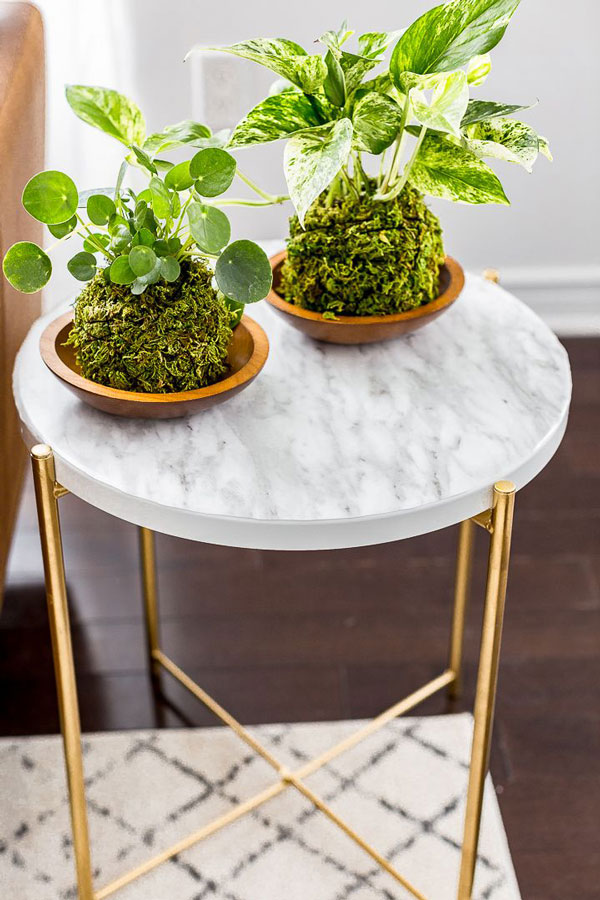 Plants always clean and beautify the space in the house, so how much better to use a plant table in home decoration. (for learning DIY Planter side table follow this link )
             21.DIY peg board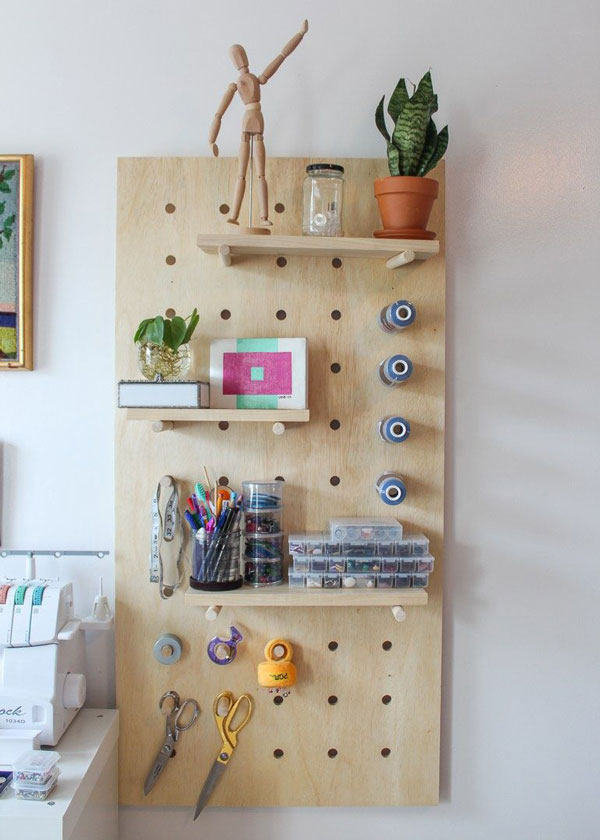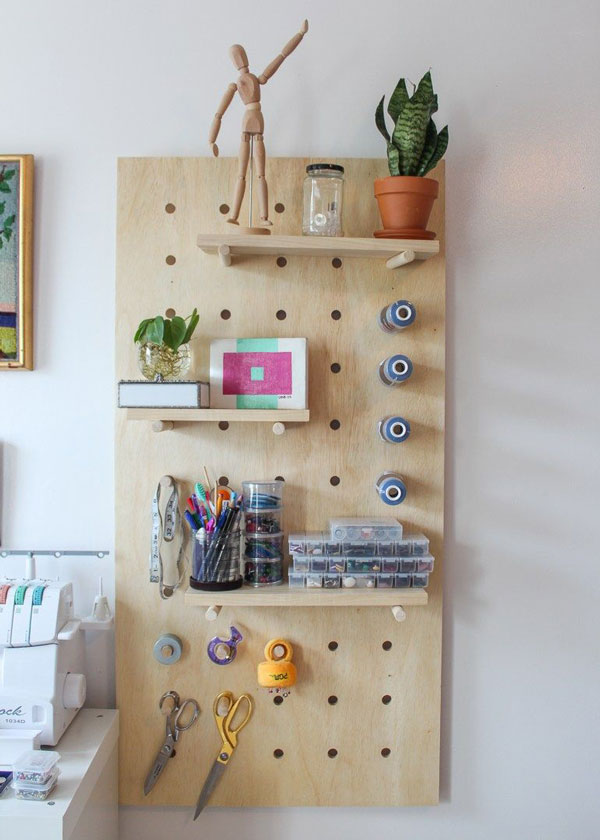 The peg board is very useful for hanging tools and takes up little space. (for learning DIY peg board follow this link )
             22.DIY basket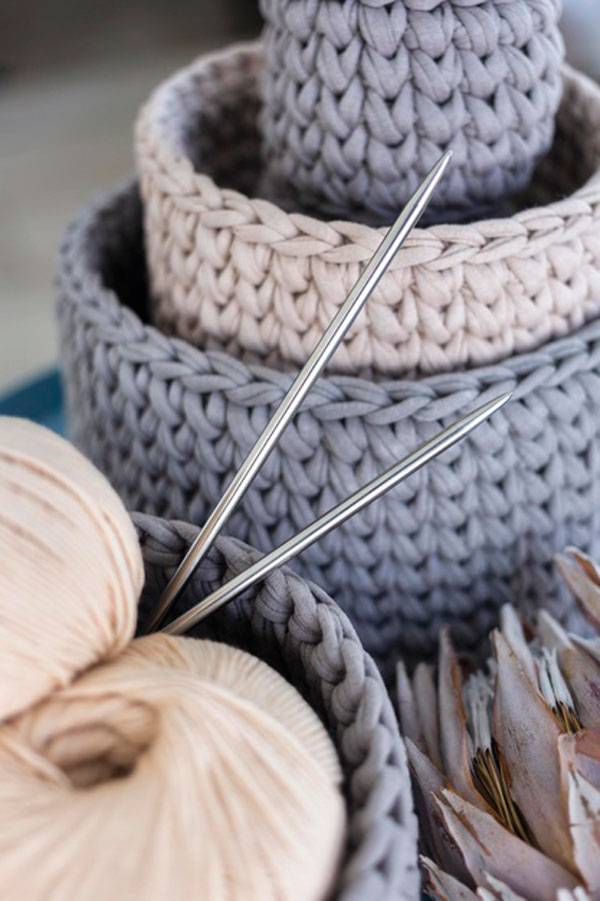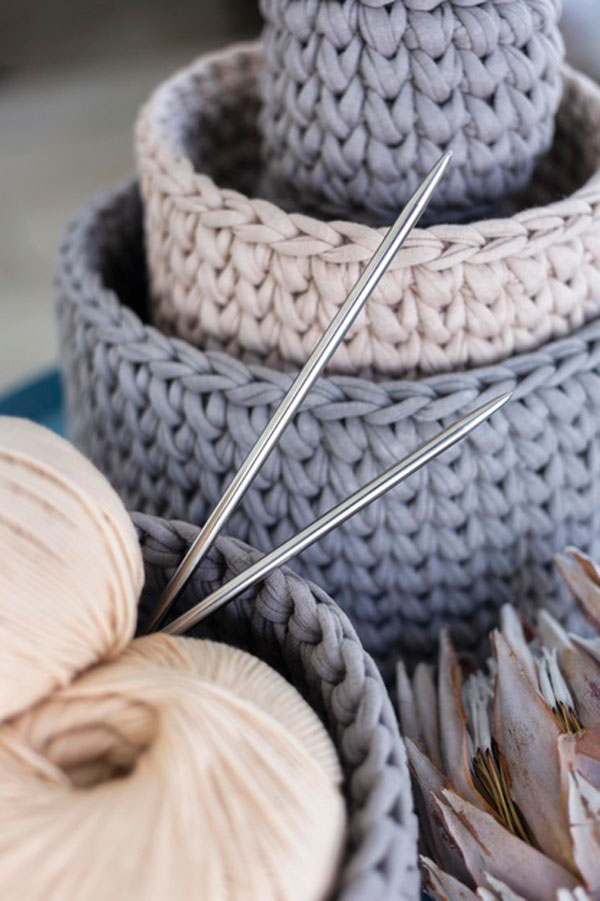 You can make small and large baskets for your belongings.
             23.Charging station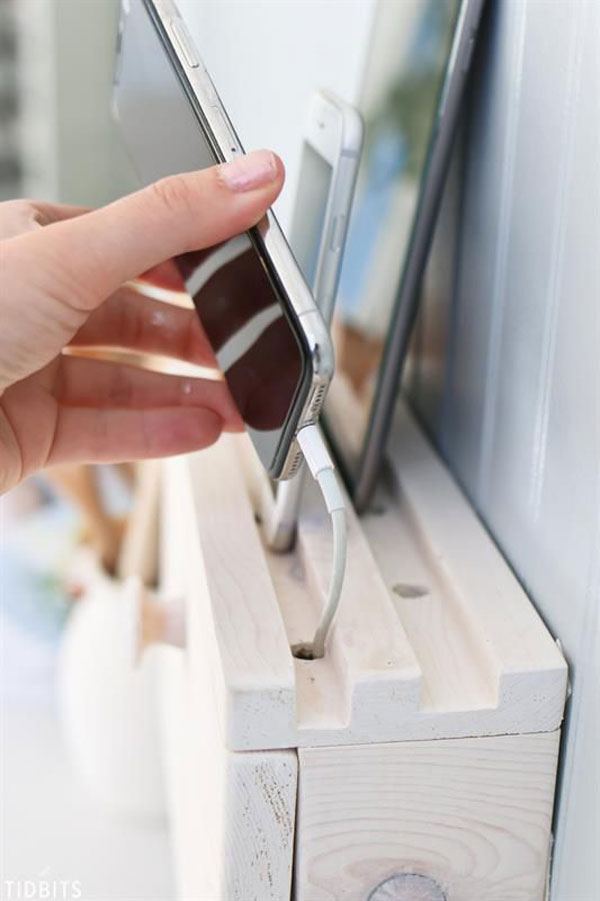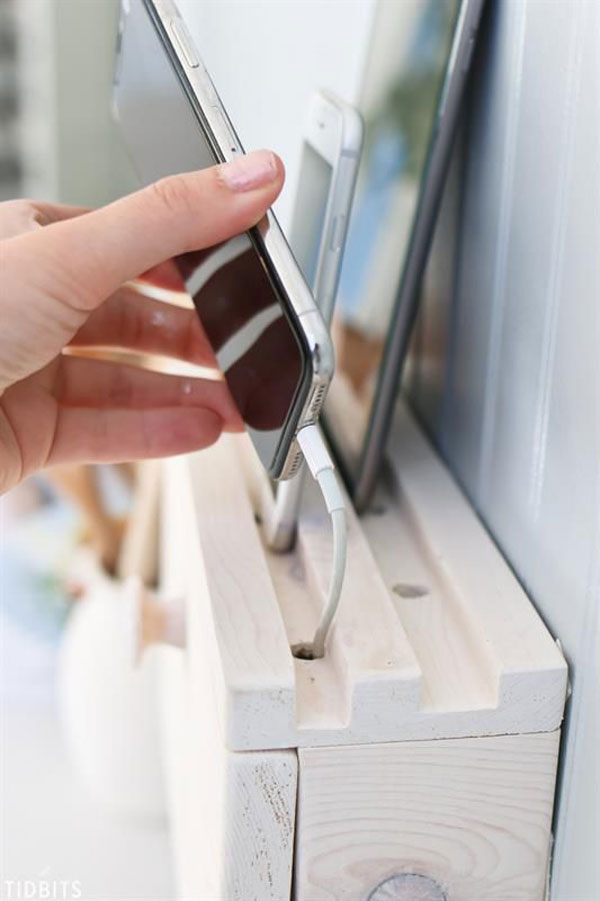 If the power outlet is not suitable when you want to charge your mobile phone and you do not have a place to put your mobile phone, use the charging station. (for learning DIY Charging station follow this link )
            24.DIY canopy nook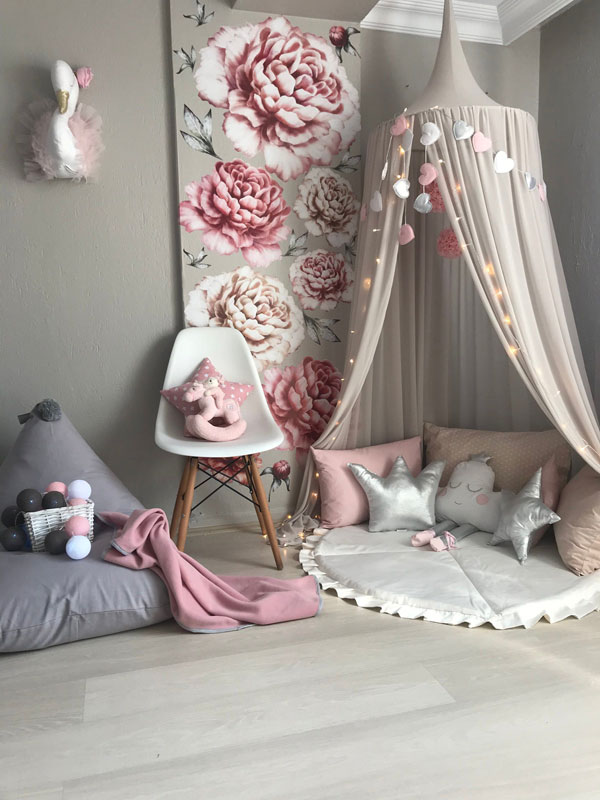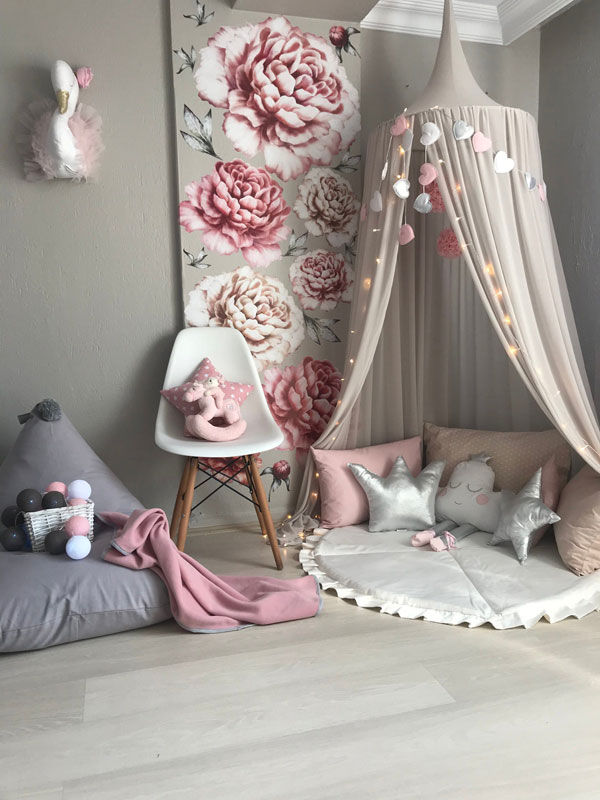 Using a canopy creates a special environment for you, both for reading and relaxing.
             25.DIY shutter clipboard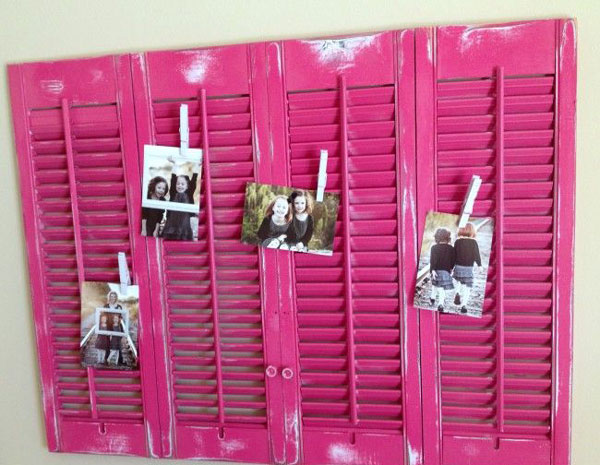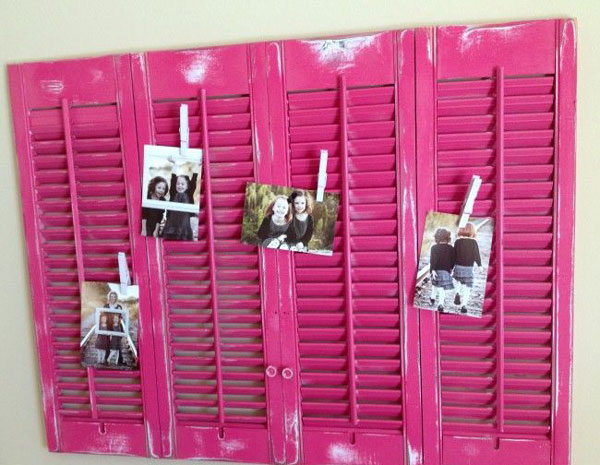 You can use the DIY shutter clipboard to design the wall of your room like the picture below. (for learning DIY shutter clipboard follow this link )
             26.String lights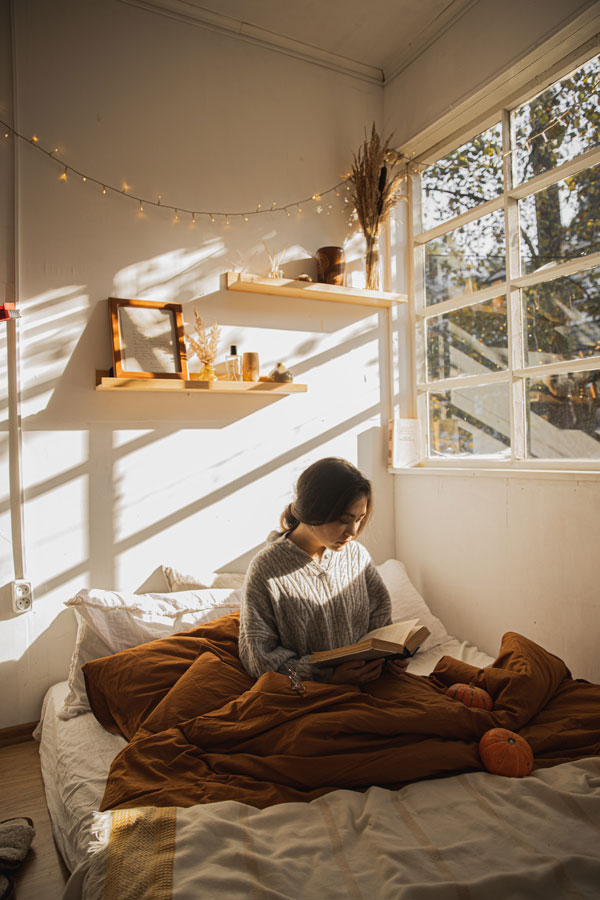 The use of String lights makes the room more romantic and if you like, you can also use colored lights
              27.Button wall art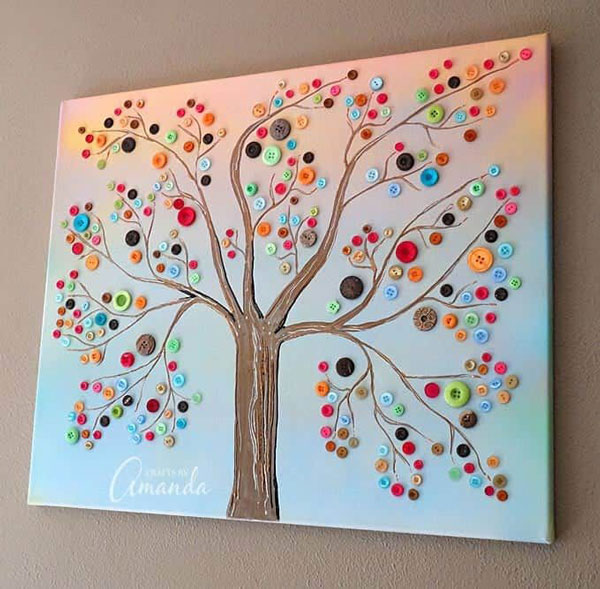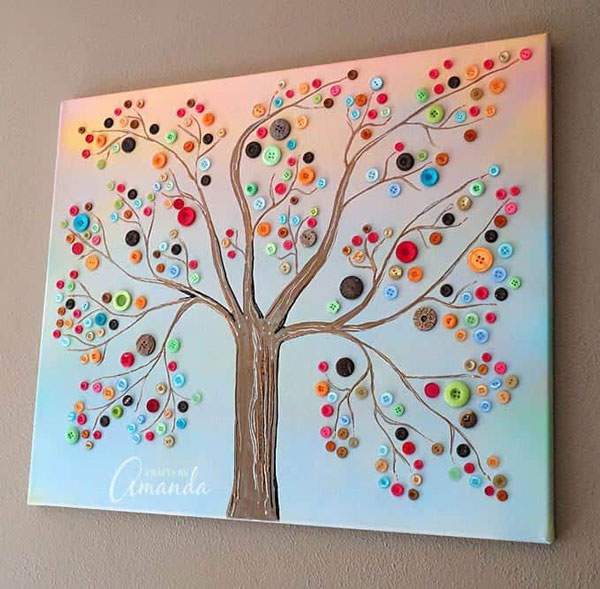 If you are creative, you can make beautiful decorations and crafts with the smallest things, such as the picture below. (for learning DIY Button wall art follow this link )
            28.Pom Pom curtains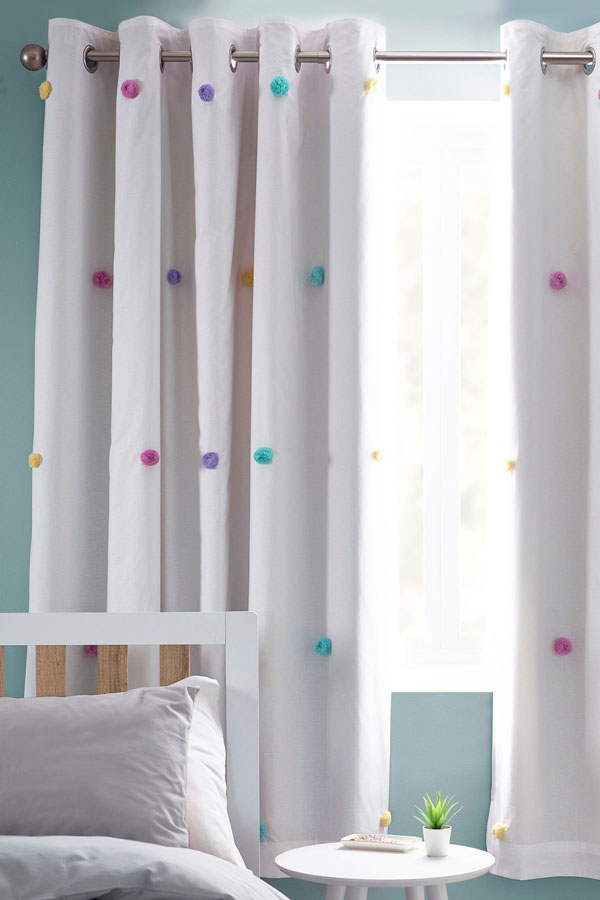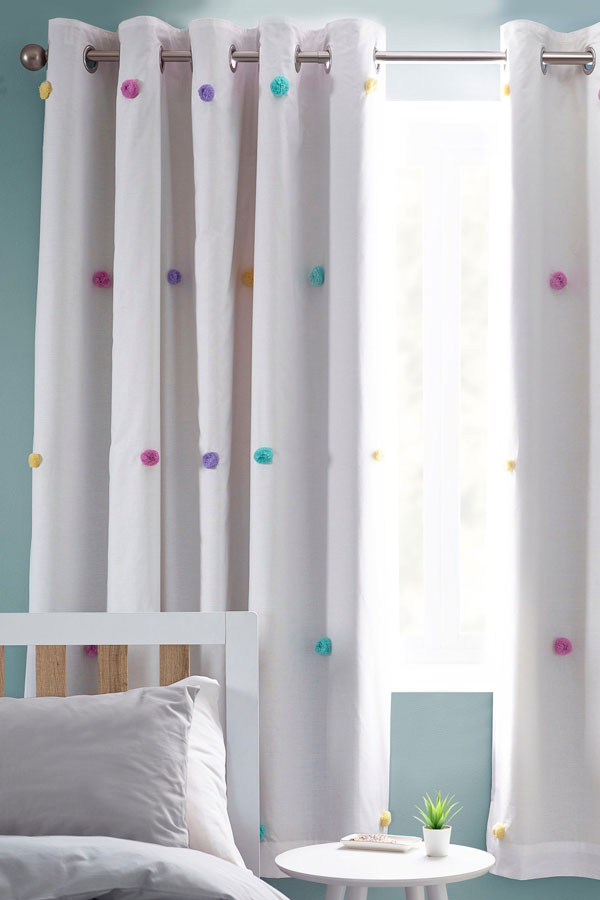 You can make the simple curtain of your room more decorative and colorful by using pom pom curtains.
            29.DIY hook rack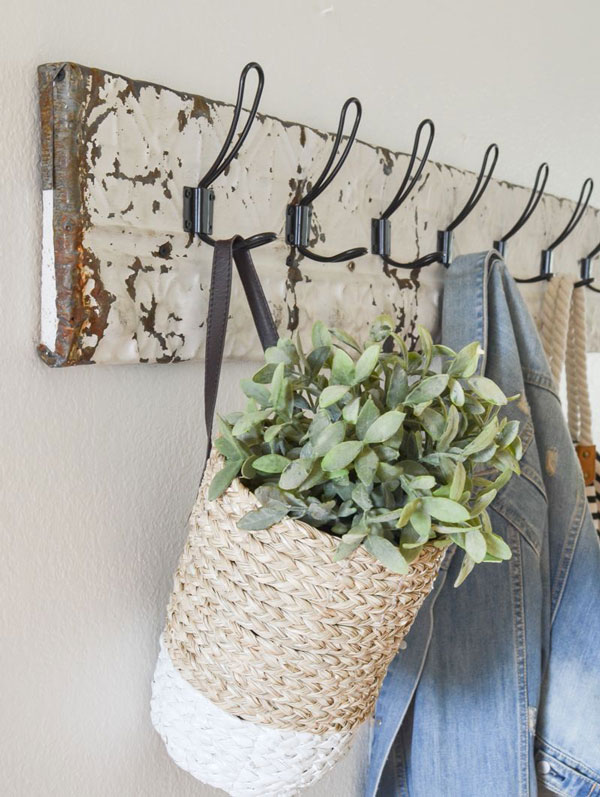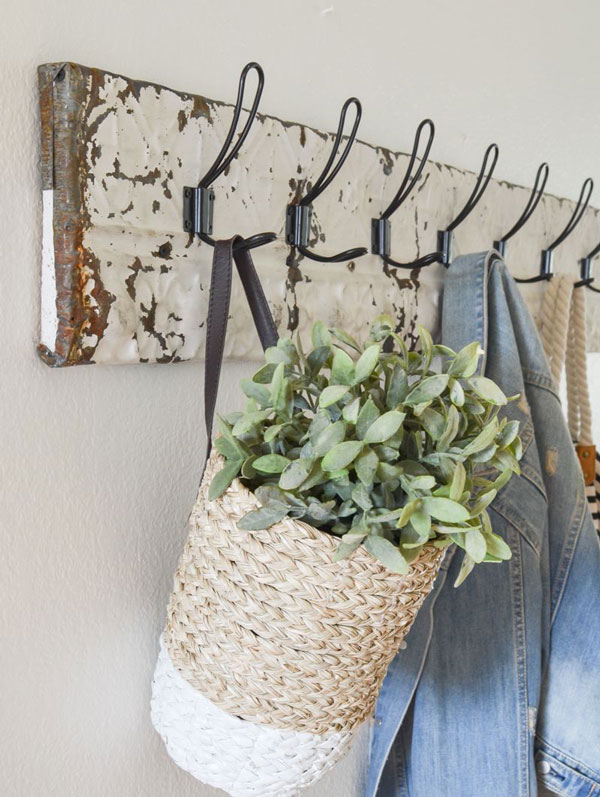 And finally, in DIY room decor, you can make your own hook rack. (for learning DIY hook rack follow this link )
---
DIY room decor can add value to your place, but you should find your favorite way to upgrade your room without going into debt and save your money.
In this post on DIY724, We tried to consider a DIY attitude and different ideas to do it yourself and add real value to your home. These do-it-yourself home improvements can add real value to your home.
Enjoy having a more beautiful place to live with DIY room decor.