39 DIY bedroom decor – Cheap bedroom decoration
Are you looking for DIY bedroom decor or bedroom decorating ideas? Creating the most out of a space with a small budget can be challenging. bedroom decoration is always exciting and it can be even more enjoyable for your bedroom.
In this article, you can do different cheap projects and get your bedroom looking amazing; creative with these DIY bedroom decor ideas.
Whether you are looking for cheap bedroom decor ideas to update your master bedroom, creative DIY beds for the guest room or ways to decorate an apartment bedroom with small spaces, you are sure to find the best ideas in this article of DIY724 .
Tips to bedroom decor cheap – DIY bedroom makeover ideas
As for bedrooms, decorating one can be more complex than any other room as you have to maintain comfort and beauty simultaneously. After all, a bedroom is the comfort zone of the house. Here are a few tips you might want to consider before getting into renovating an old dull bedroom space:
Do you have enough budget for the DIY bedroom decor? Running out of money is not only frustrating, but it can bring your already done hard work to nothing, especially for paints and time-sensitive ventures.
Planning is vital for everything.
Do you want to go minimal or classic? You are free to decide what you want to do with your space. If a simple and classic look works well for you, then go for it, but if you think you need to up the aesthetics of your bedroom a notch, play with colors and patterns.
Coordination

Remember that coordination is significant. Space's color scheme and lightning should go together. Otherwise, your DIY bedroom decor project will face a big fail despite all the effort. Time, and invest.
39 cheap and creative ideas to DIY bedroom decor – cheap bedroom ideas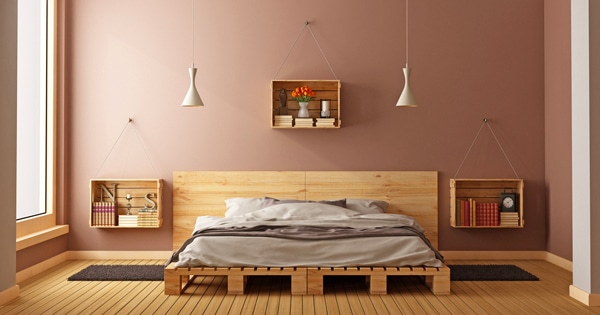 Build this simple DIY platform bed if you like minimalist ideas! This platform bed for DIY bedroom decor fits in perfectly with the new and trending BoHo decor style too also it is good for small bedroom decorating idea on a budget. Its simplicity and nature make the appearance pretty, and you can choose a color to paint or stain.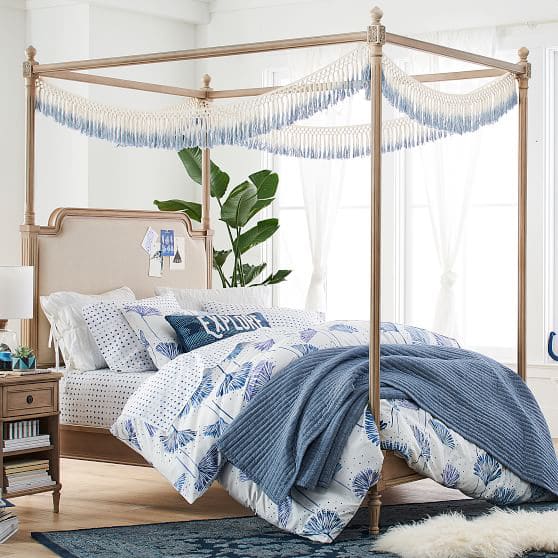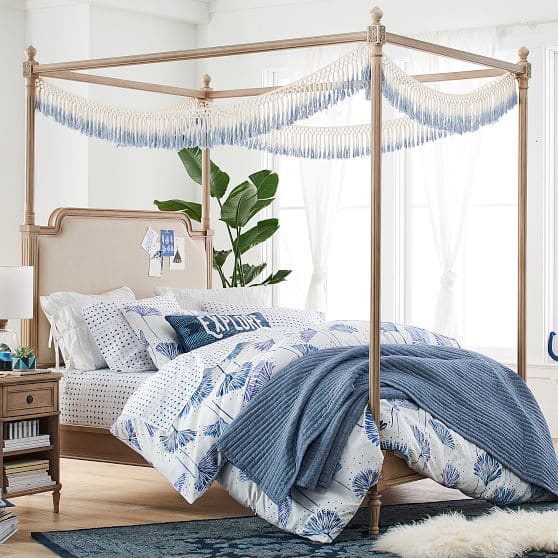 Is there anything quite as dreamy as a Bed Canopy Curtains in bedrooms? Whether your style is modern or traditional, romantic or rustic, there's a canopy bed that's perfect for you.
DIY murphy bed free plans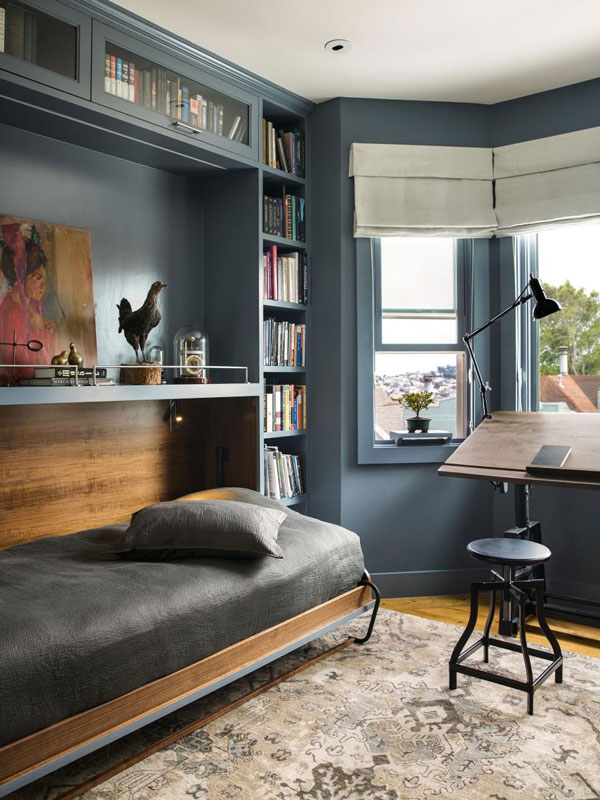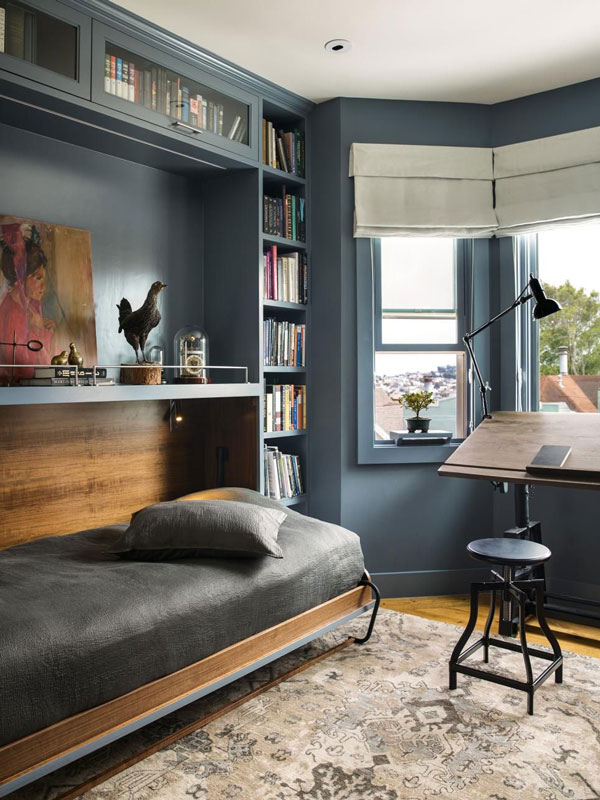 amazon.com
In DIY bedroom decor, If you have bought your favorite house but are hopeless by its small and cramped bedrooms you can add and DIY folding beds which, while simple, are also low cost and take up less space. for more DIY murphy bed check the link.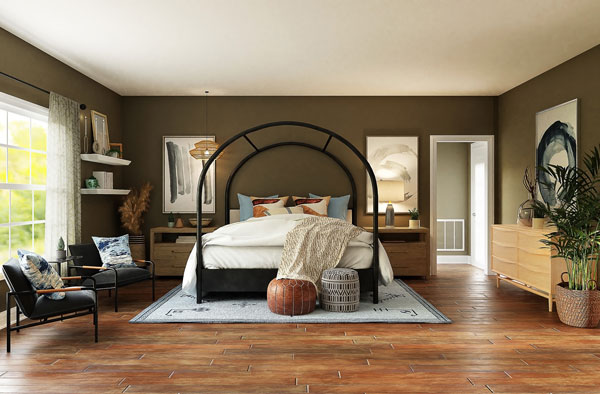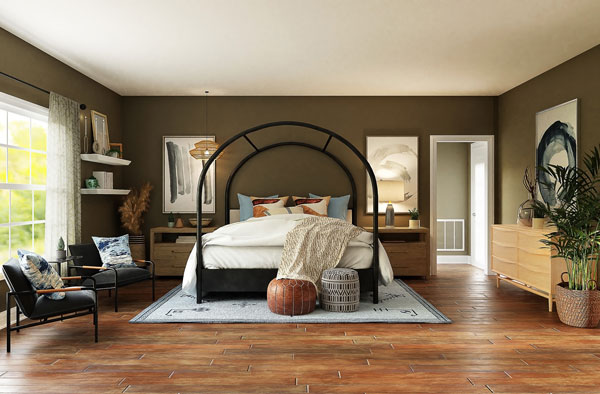 Many people are concerned about bedroom furniture, whether it fits the bedroom or not. Depending on the size of your bedroom, you can provide the right furniture or make your own. for more DIY bedroom furniture check the link. also if you want to know how to make a rug click.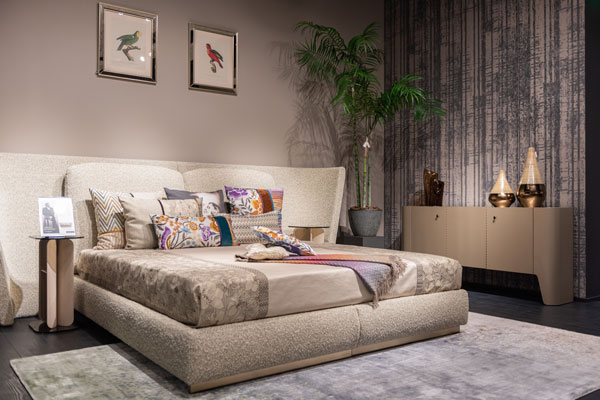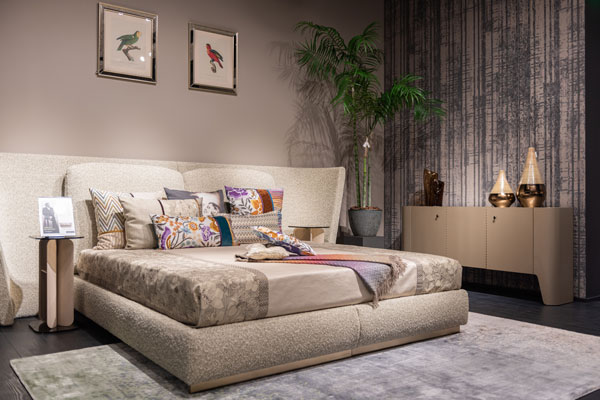 diy wallpaper is a cheap decorating ideas for bedroom wall that you can use in your home especially your bedroom .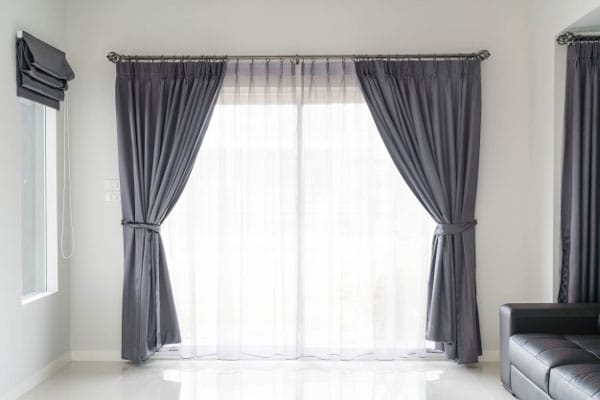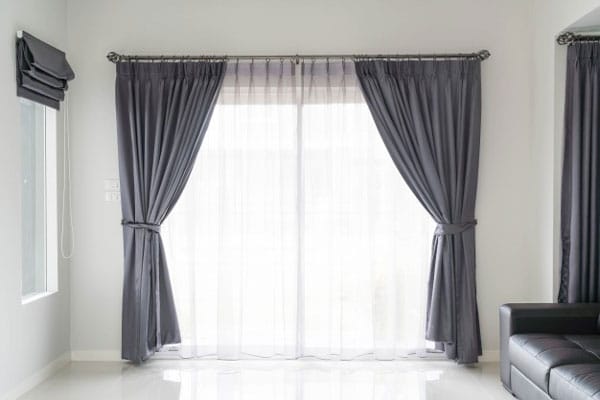 There are many window covering ideas to suit any budget and taste that you can even make yourself with DIY .
gives a beautiful view of your bedroom.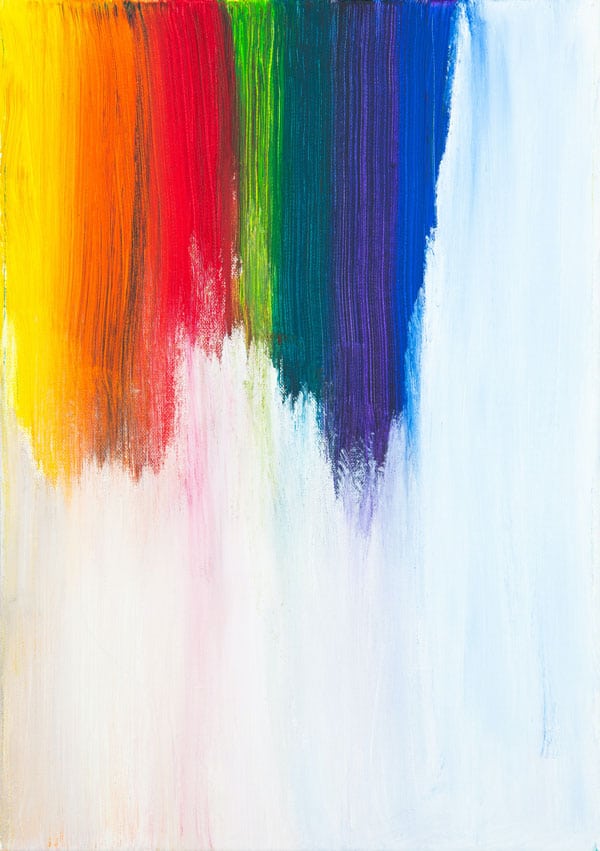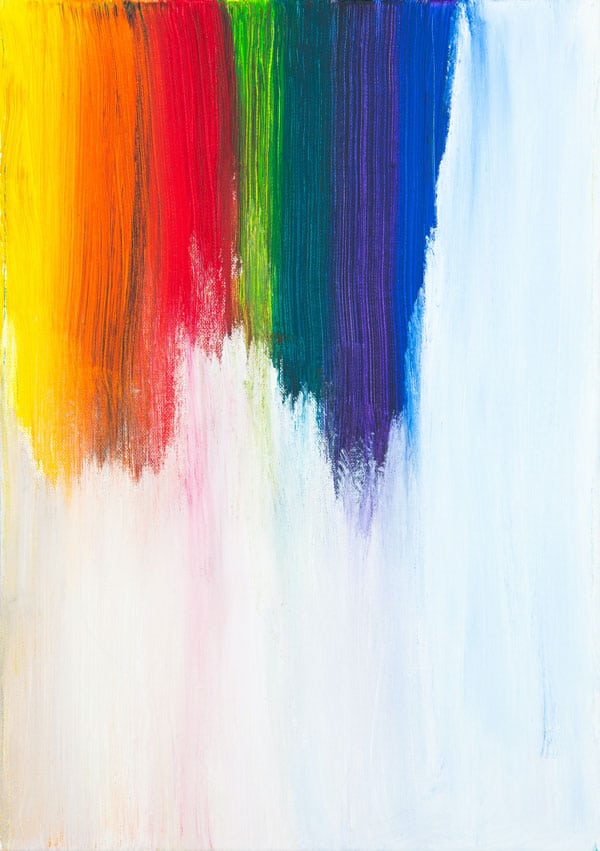 Walls are also responsible for the most dramatic space burden. You can even decorate your bedroom with paint and texturing your walls differently.
yellow bedroom ideas is an example to paint and decorate your bedroom with yellow.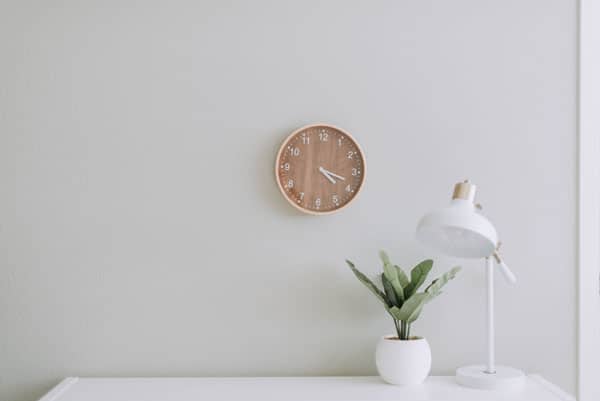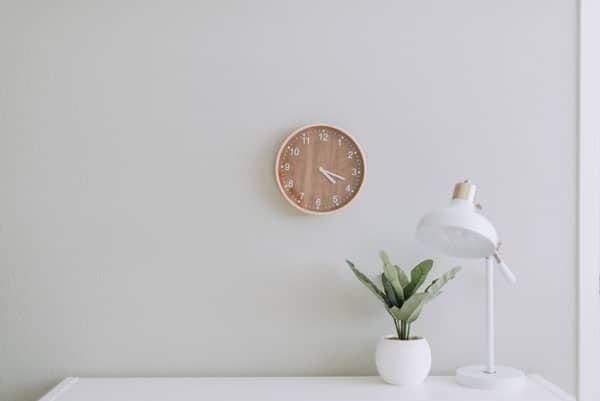 the use of wall desk in small bedroom are critical for DIY bedroom decor.  you can get interesting ideas in this case.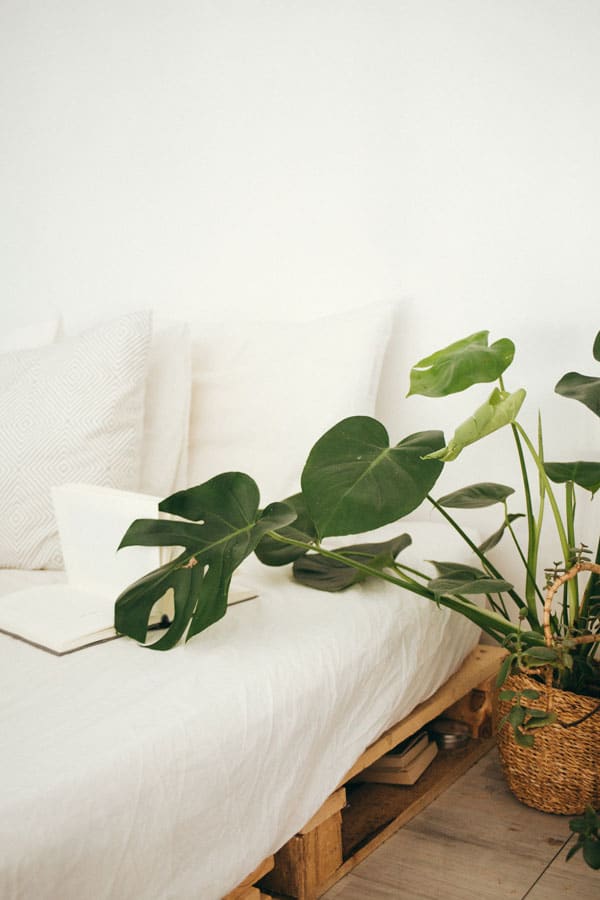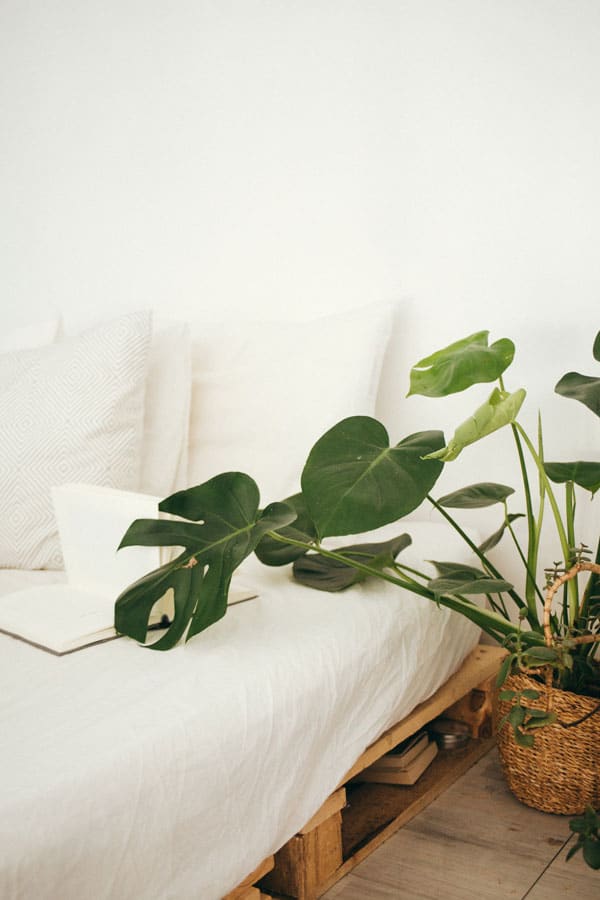 If you want to Use the space under the bed and make the most use of the space under the bed you can use pallet bed in your bedroom . 
more information: pallet bed frame instruction
Loft beds


Source: essenziale-hd

A loft bed is a perfect option, if you're after the sleeping high feeling, but you don't need 2  beds in a room.
They're used for various purpose, Such as storage. So, check the and diy loft bed ideas for small rooms navigate to any section that you dind useful.

wall shelves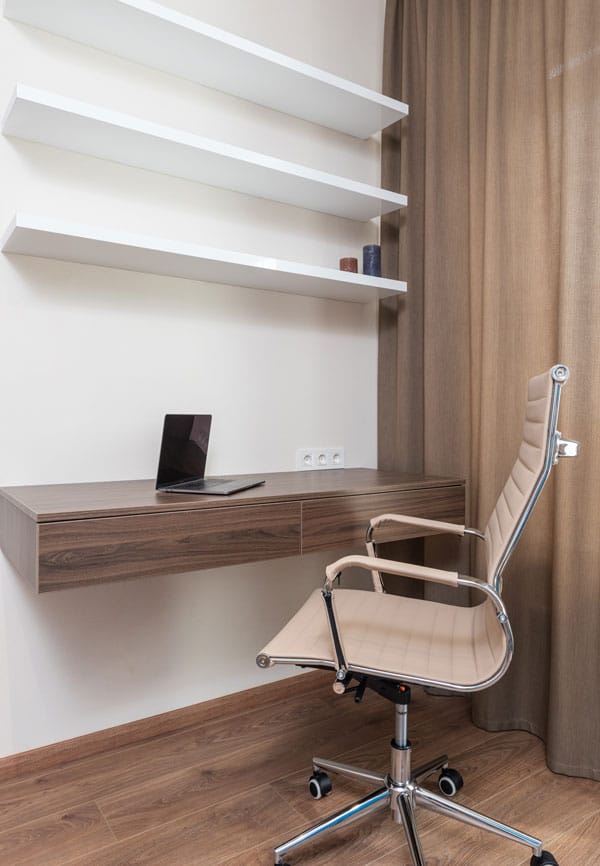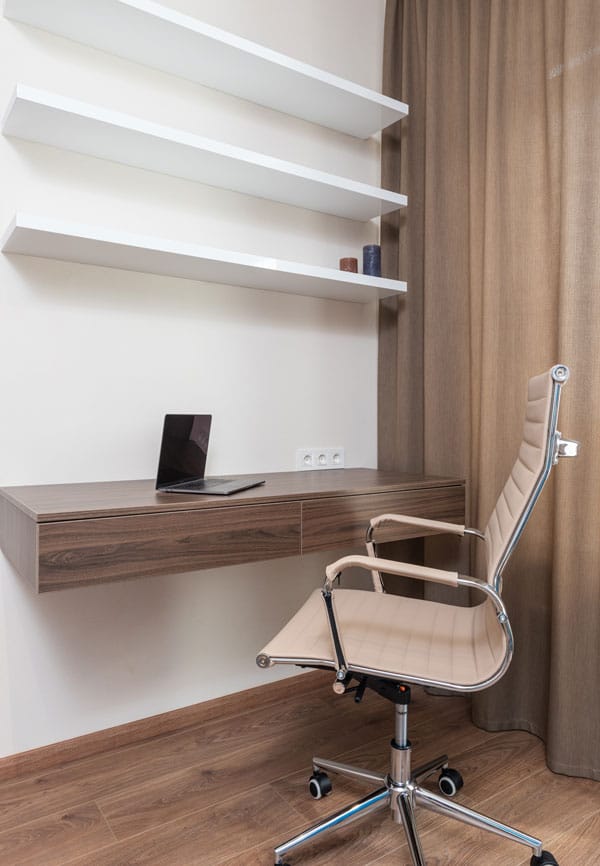 Use shelves inside the wall. you can use these shelves for library or desk and place decorative items and , etc on it.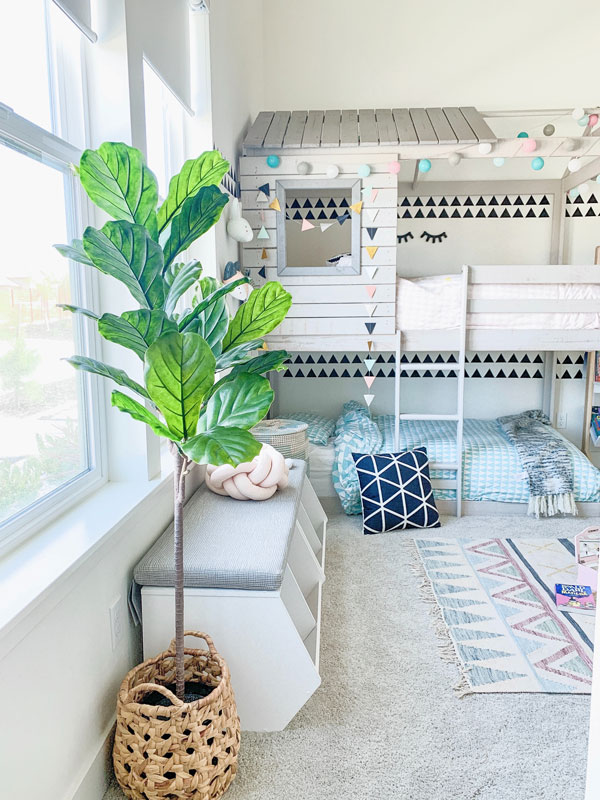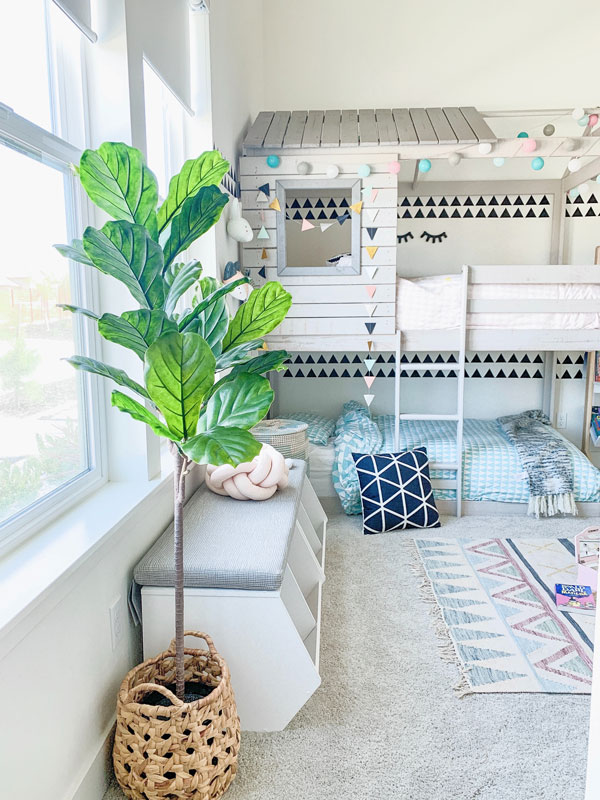 Putting two beds next to each other is not suitable for small bedrooms. You can use a bunk bed to make more space in your bedroom.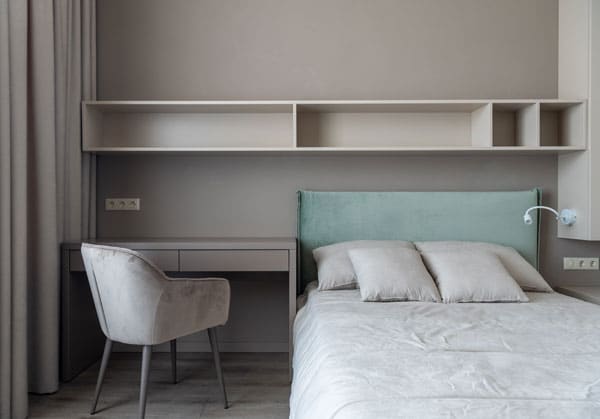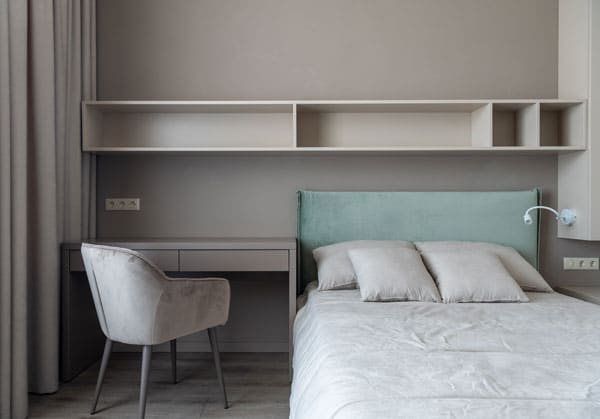 Use The bed and the table connected with each other , this idea is a perfect idea for small rooms to open more space for yourself.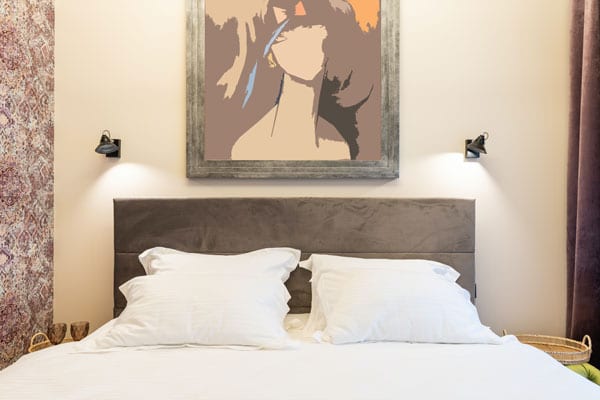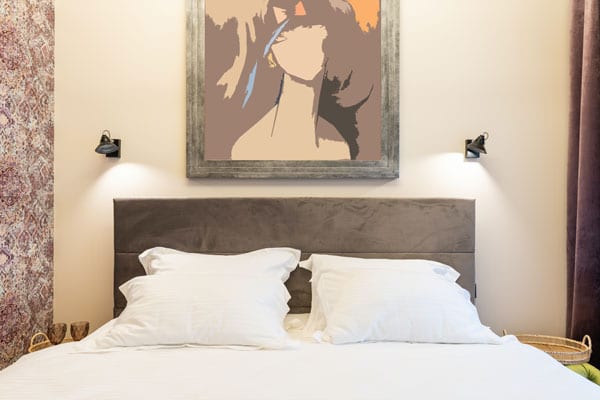 lighting in bedroom is very important , found the right light for the bedroom wall lighting. you can make your favorite chandelier at the lowest cost or order it at the lowest price.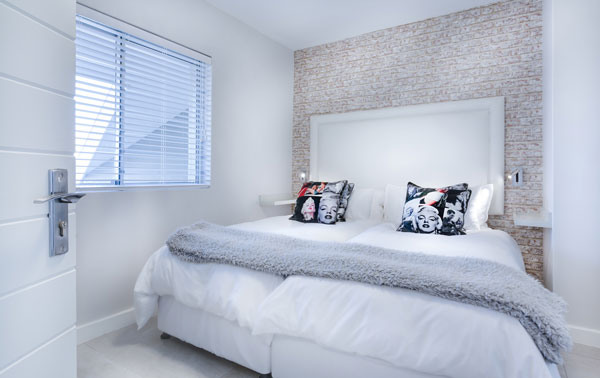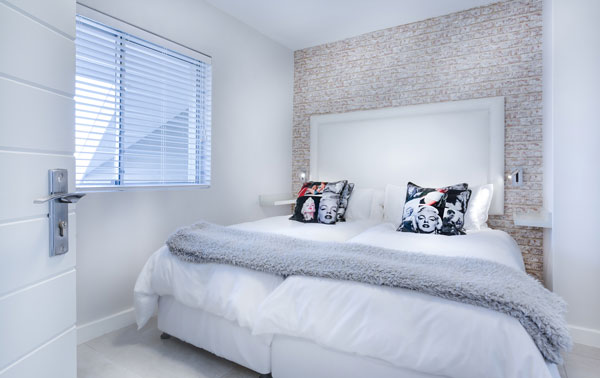 The wall above the bed is essential and impressive, so the headboard attached to the top of the bed that we put must be carefully selected.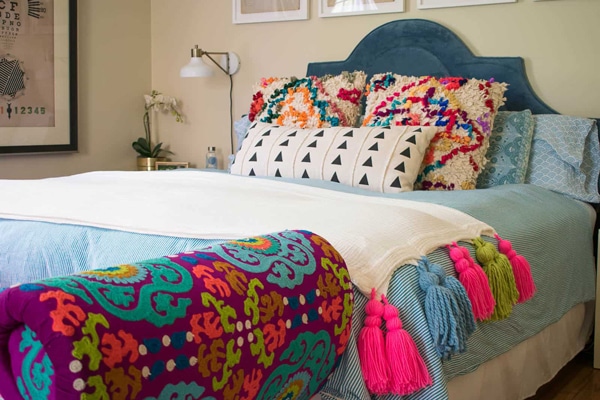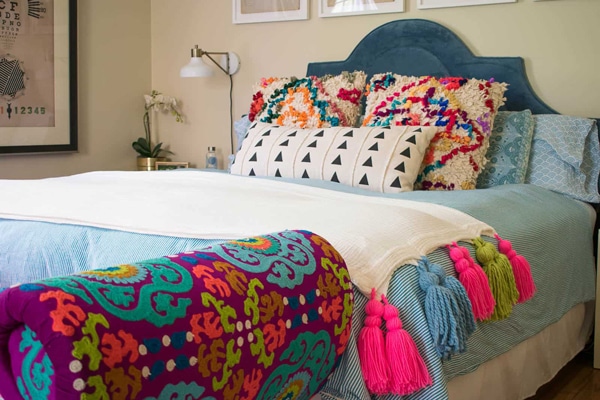 In boho bedroom  Everyone in the home has their favorite blanket. It is time you made yours extra cute. Make a tassel blanket is easy. It lets you indulge in your obsession with tassel and adds extra cozy in your bedroom.
If you want to have a boho bedroom check this out: boho bedroom makeover on a budget
Love and Marriage Gallery Wall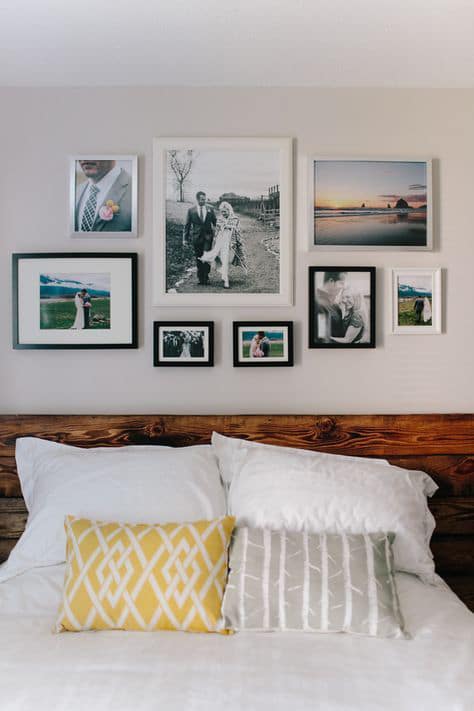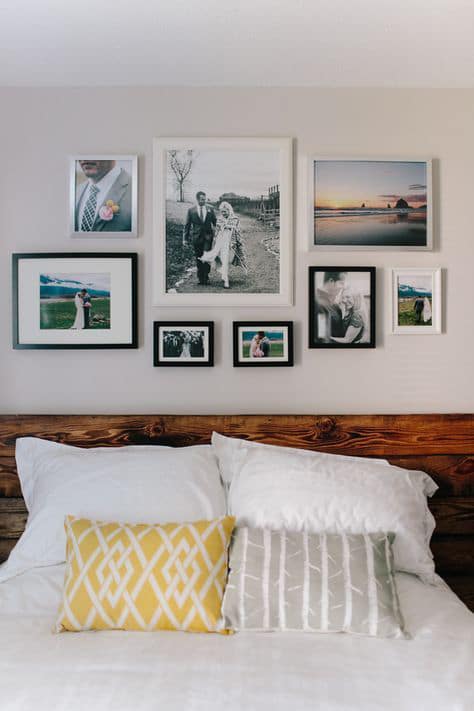 With a small amount of experience with gallery walls, you can start choosing the theme and concept of photos.
visit picture frame wall to have more ideas.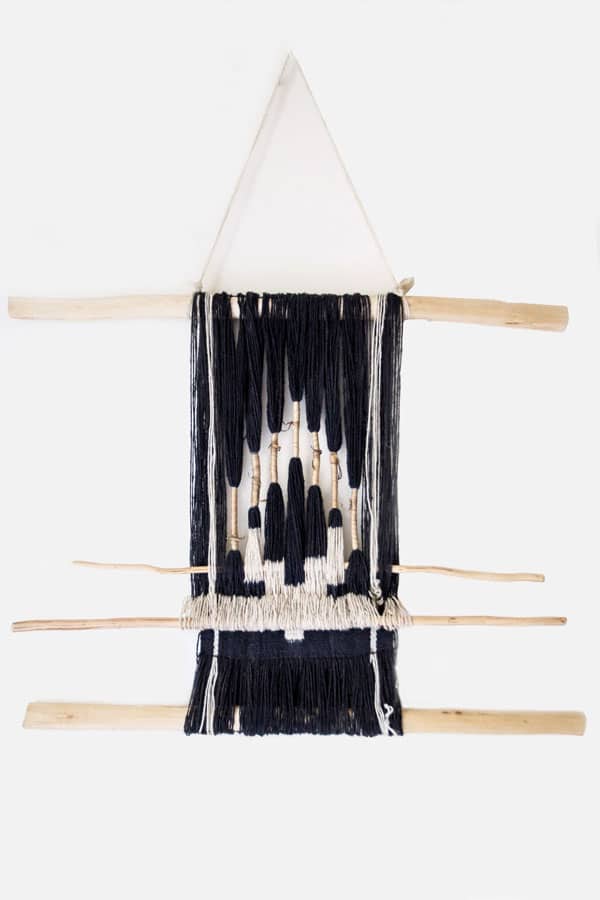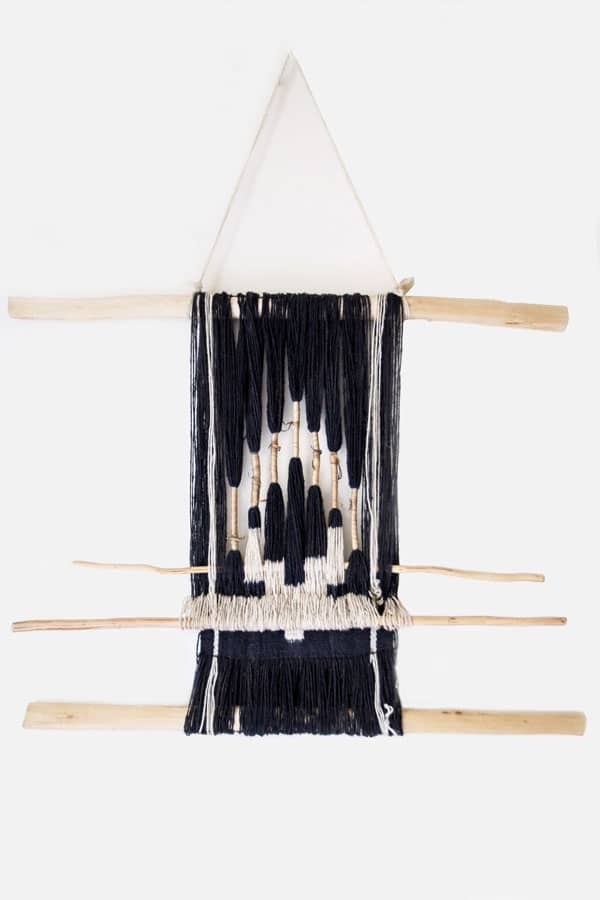 You can use various equipment and things to  bedroom wall design. Many wall hangings are made of yarn and easy to DIY. (Yarn Wall Hanging)
you can find more ideas for wall hangings in this post: Dreamcatcher DIY.
Vintage Doily Dream catcher DIY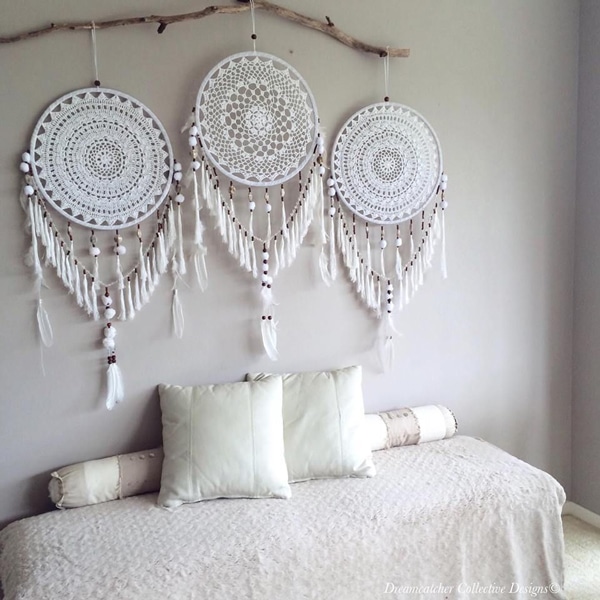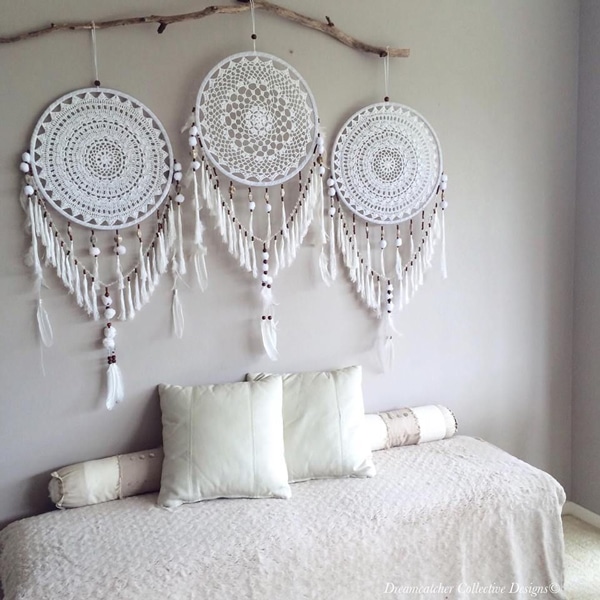 Dream catchers were a must growing up to keep the bad dreams away. Most people would always hang them over and near the top of my bed. With an antique doily dream catcher, you can recreate your own at bedroom. It looks simple to make a dream catcher using lace, vintage doily, and ribbons. be carefully selected.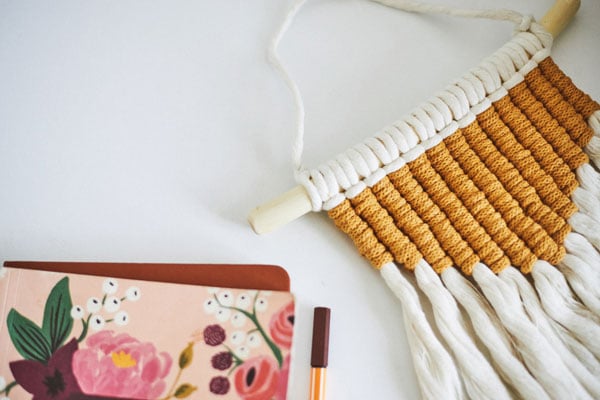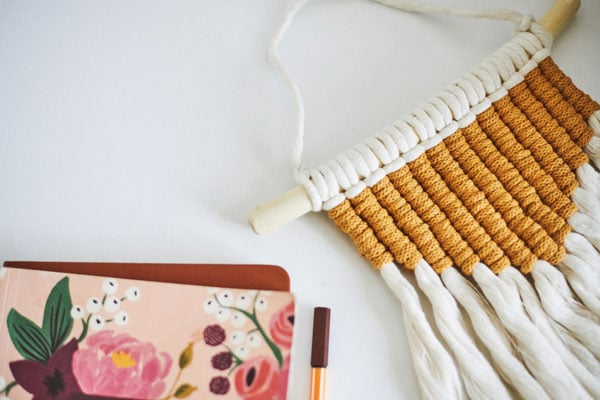 Knitting Macramé is a type of knitting technique that uses knotting. and it is one of the most interesting DIY bedroom decor.
Wallpaper Your Closet Doors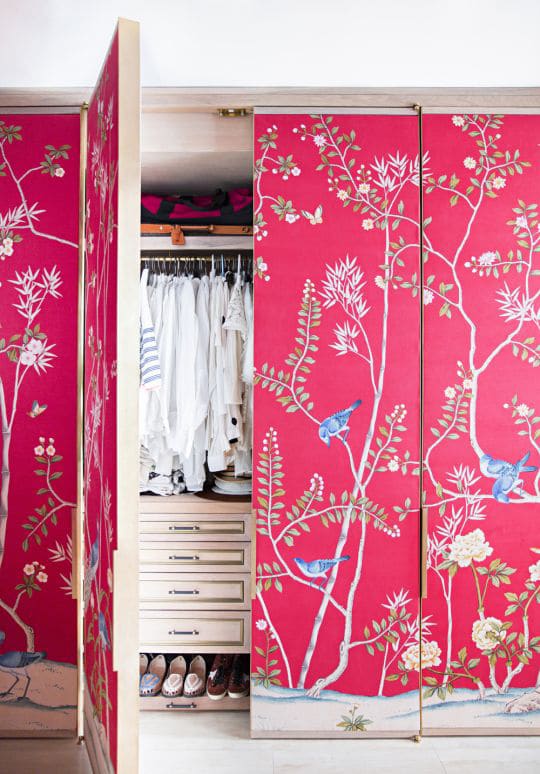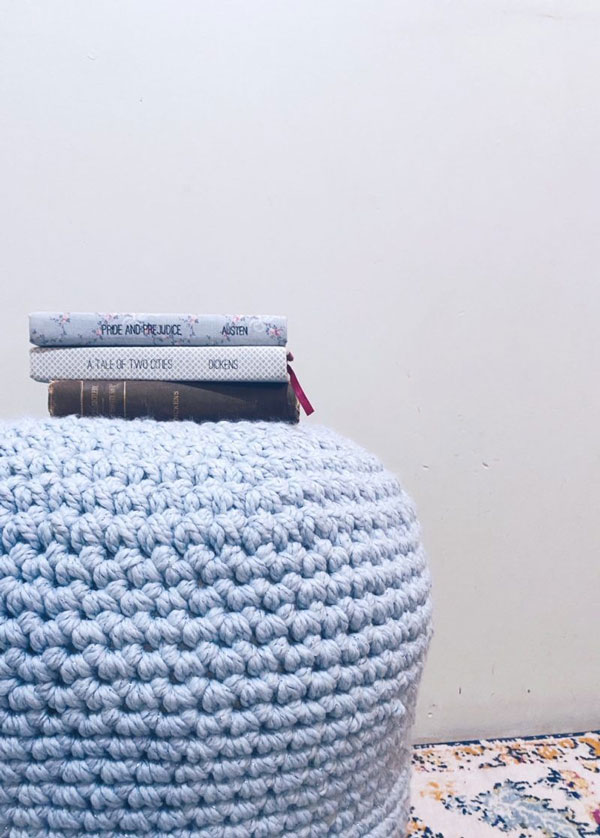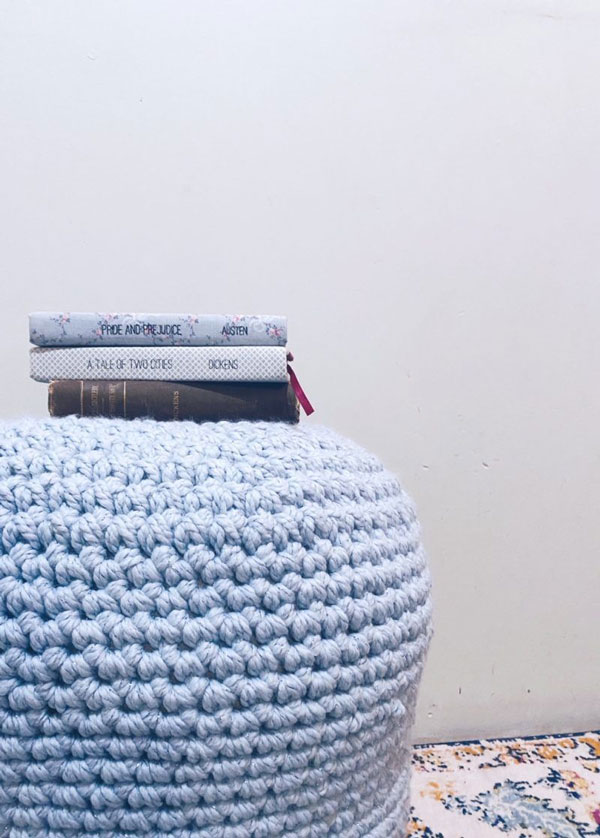 you can easily texturing Crochet Poufs for DIY bedroom decor.  (find it how to DIY Crochet Poufs here )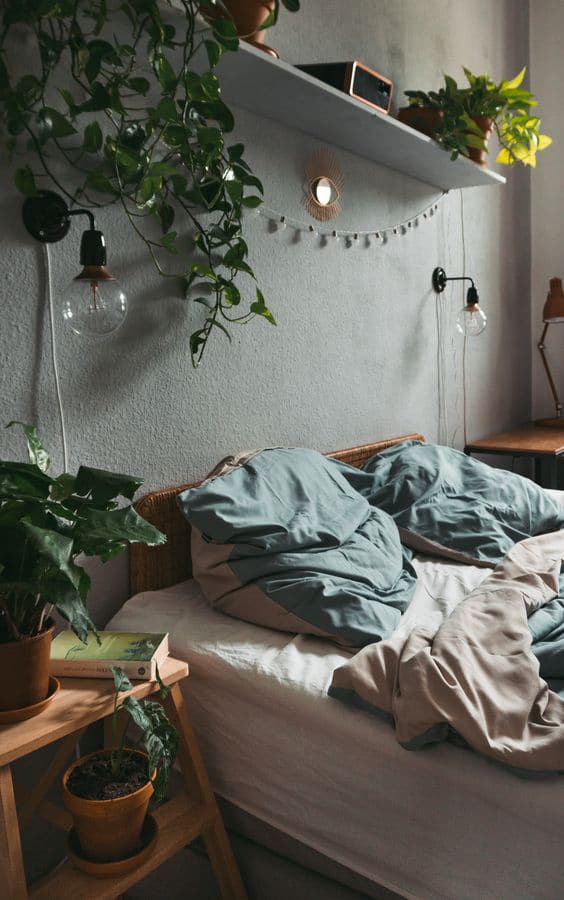 Plants are a great way of decorating your bedroom. One of the most significant benefits of keeping plants in the bedroom is that they provide better air to breathe in and enhance the aesthetics of your DIY bedroom decor.
One of the most significant benefits of houseplants is the calming effect they have — making them the perfect addition to your sleep space. Although there's no scientific evidence that a houseplant can increase your quantity of sleep, they can turn your bedroom into a zen den to help you fall asleep faster and stay asleep longer. If you're in the market for some new bedroom plants, make sure to match your potted plants to your bedding for an even sleeker sleep space.
you can make diy plant pots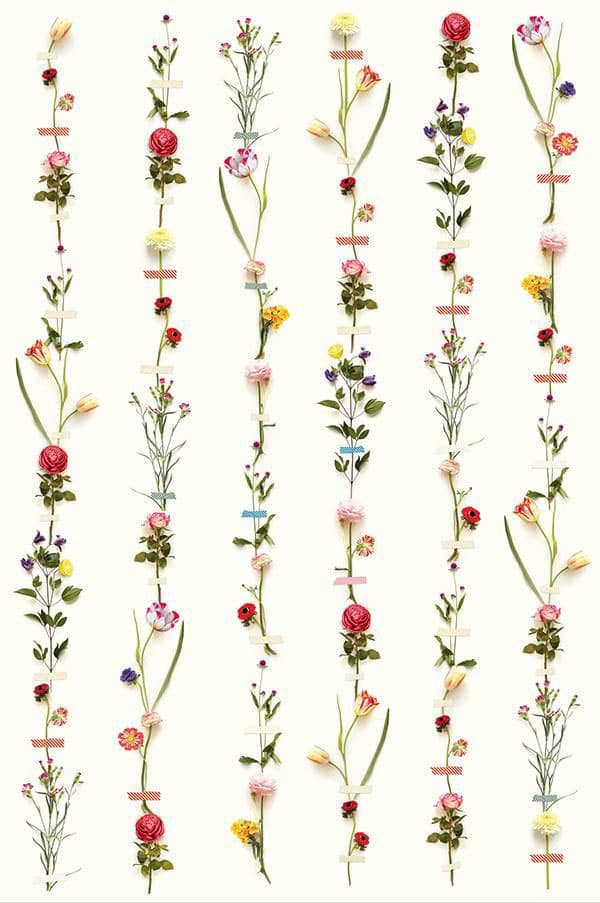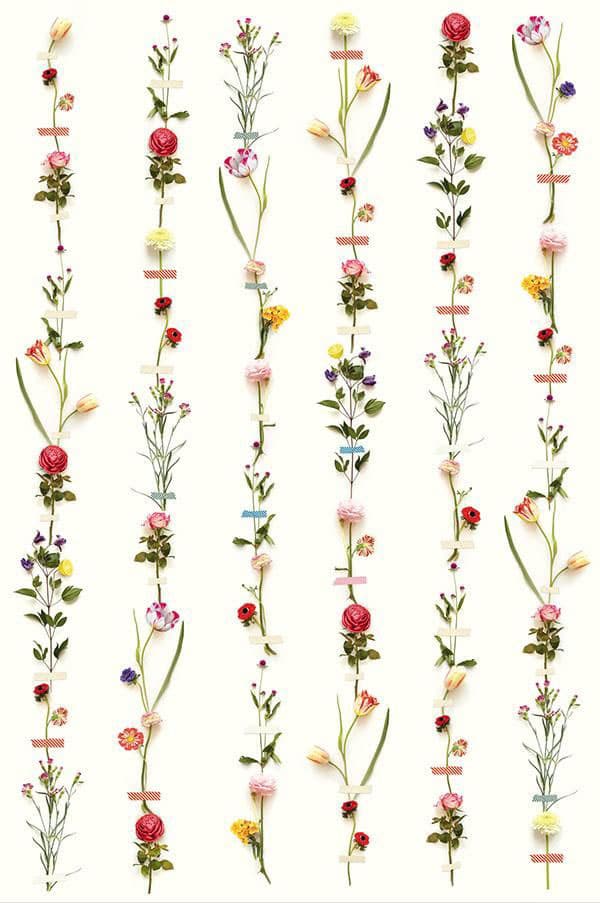 burkedecor.com
to make the bedroom more beautiful, it is essential to learn some decorative ideas for flower arranging. Inspire by DIY Flower wall.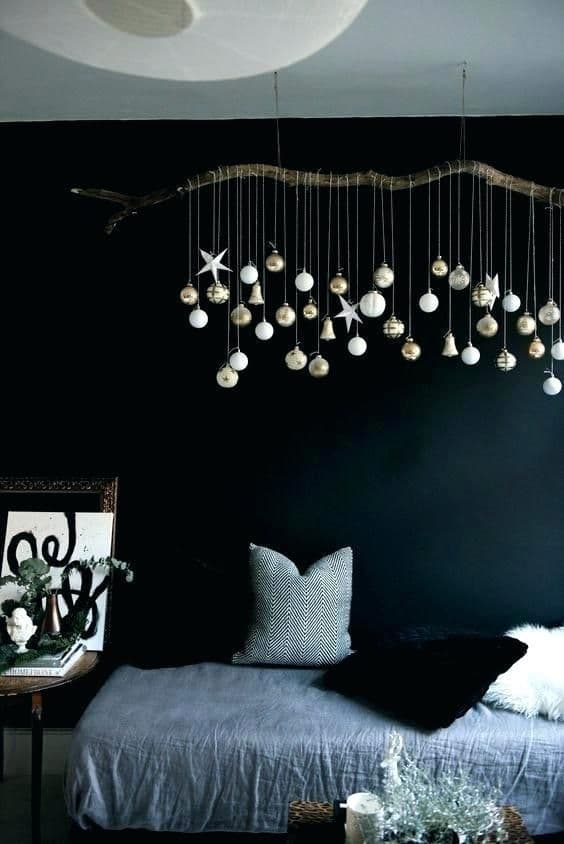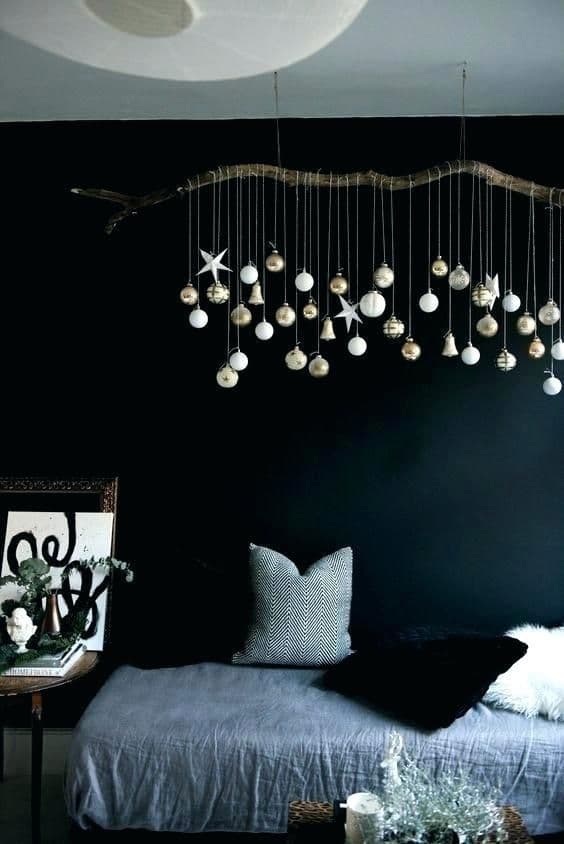 To get rid of boring white ceiling, design your ceiling with easy and on-budget ideas. This isn't the limit to using only stencils to create patterns on ceiling décor. You can use accessories like chandeliers, lights in DIY bedroom decor.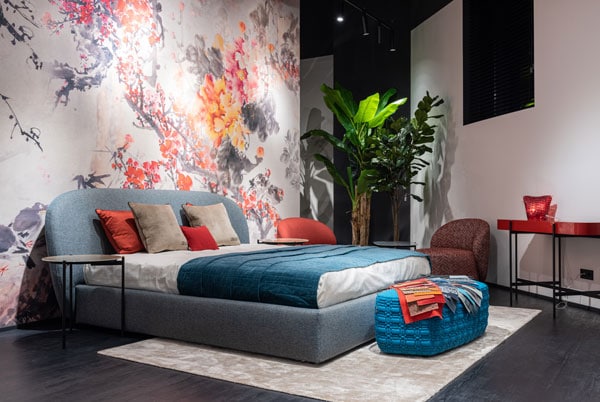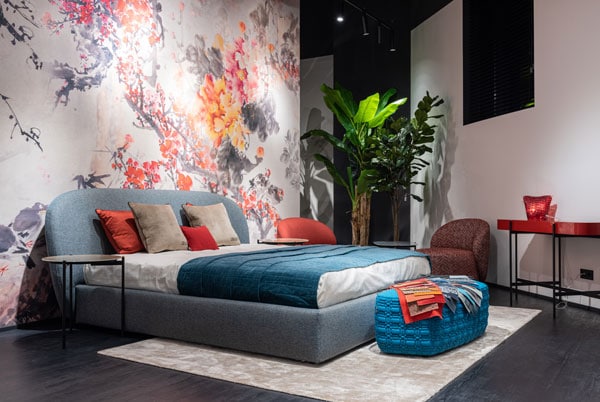 Using accent wall is one of the best practical and significant ways to change the mood of the bedroom or house without spending so much time and money.
green accent wall is here to bring you some ideas.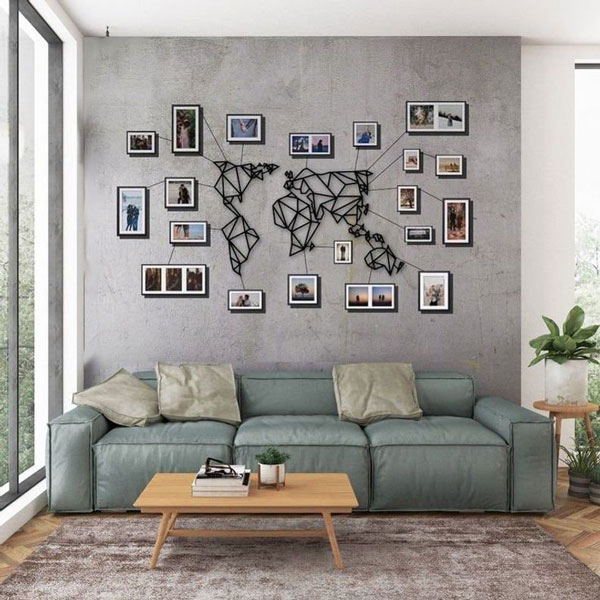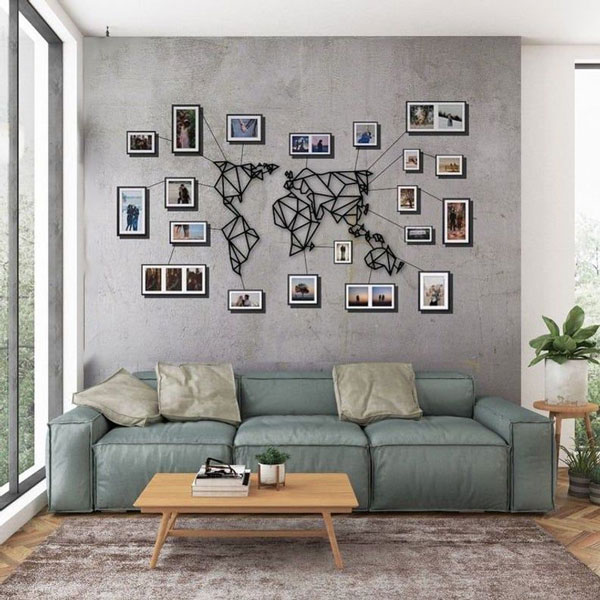 etsy.me
In DIY bedroom decor, If you are interested in hiking and have travelled a lot, you can make a map board that is both beautiful and shows your personality in your bedroom.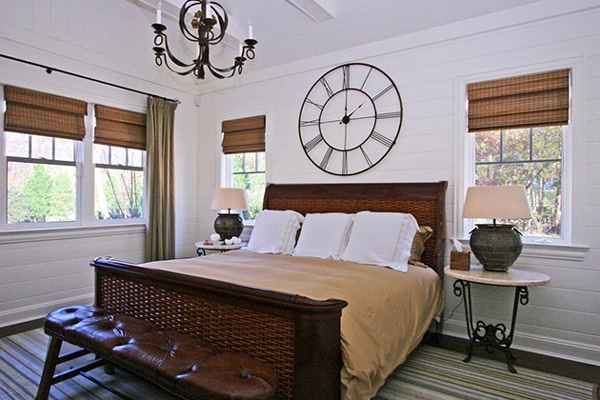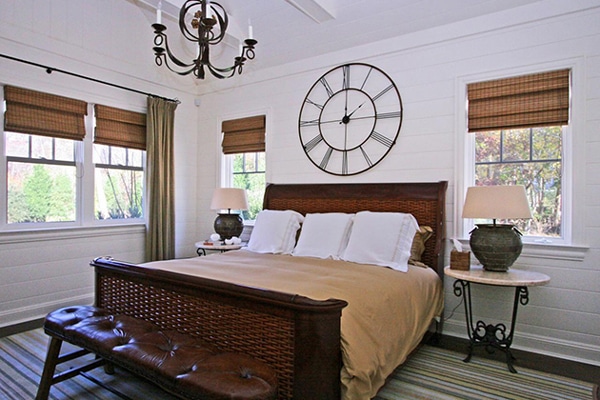 DIY clocks for decorating bedrooms are just so much creative. For example, Roman numerals are one of the most classic designs found on clocks and watches for bedrooms. Clocks are typically composed of multiple materials such as wood, metal, paint, plastic, etc.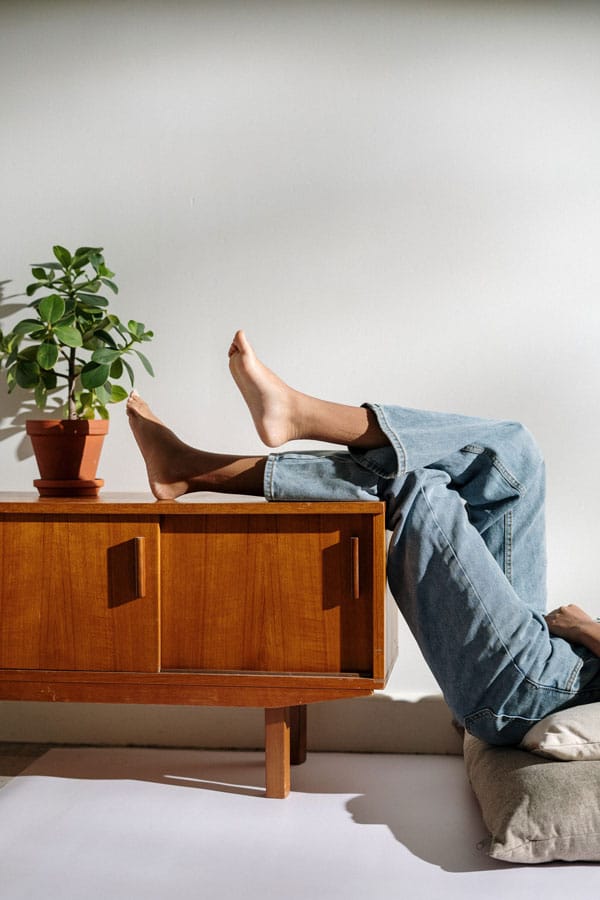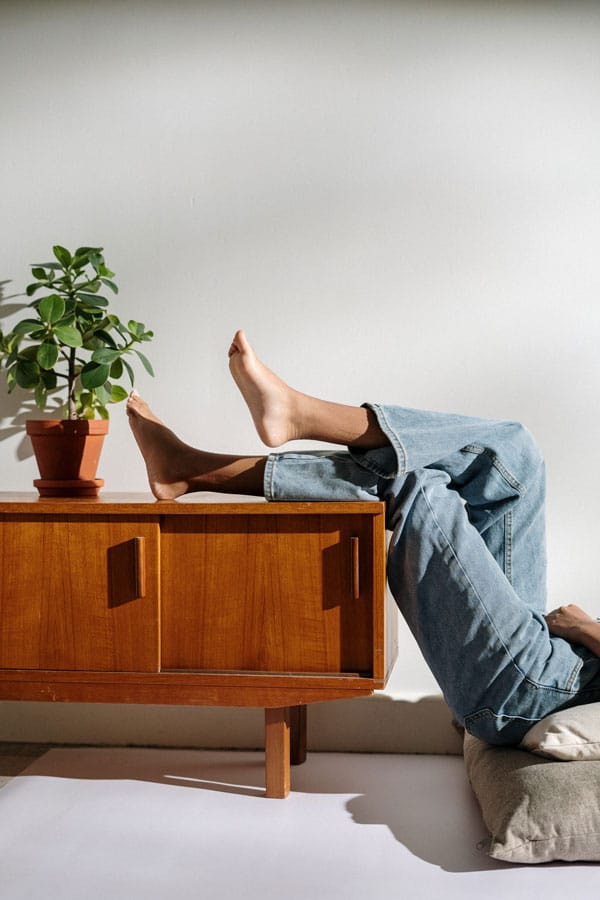 If you have a small room but want to have a drawer in your room, use small and spacious drawers.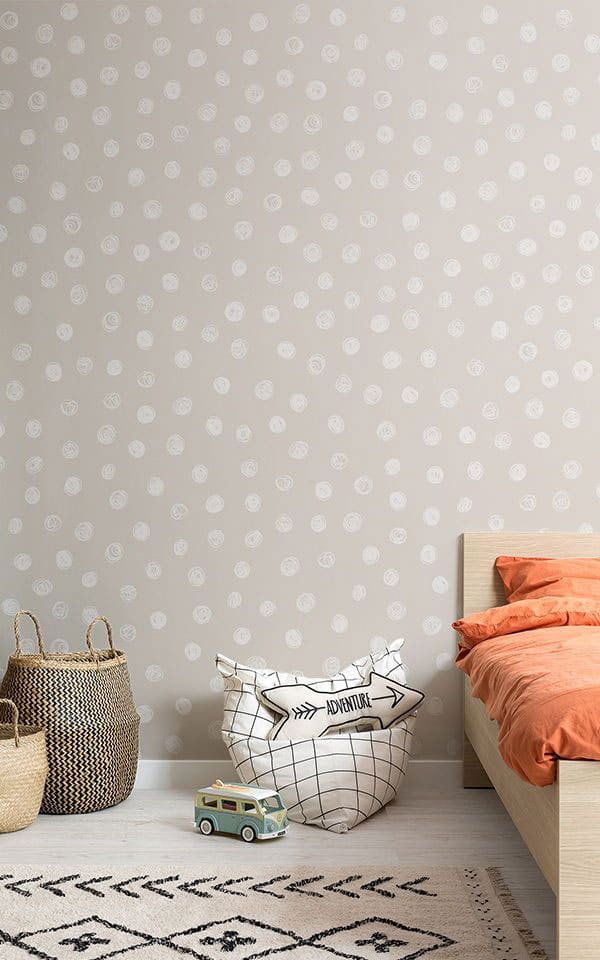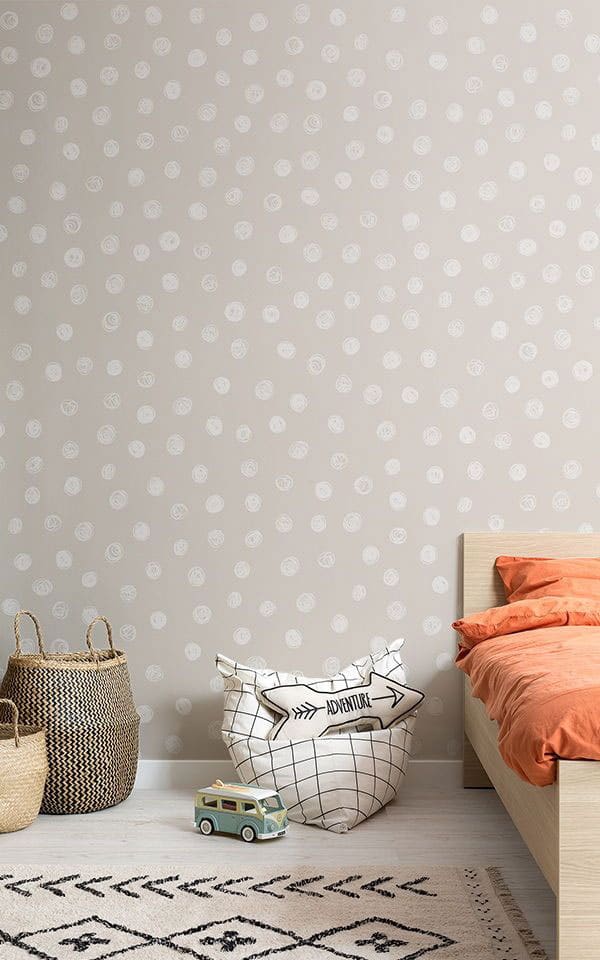 muralswallpaper.com
If you are interested in dotted designs and you want your wall to be unique, use dotty wallpaper. 
To have more: diy wallpaper ideas for bedroom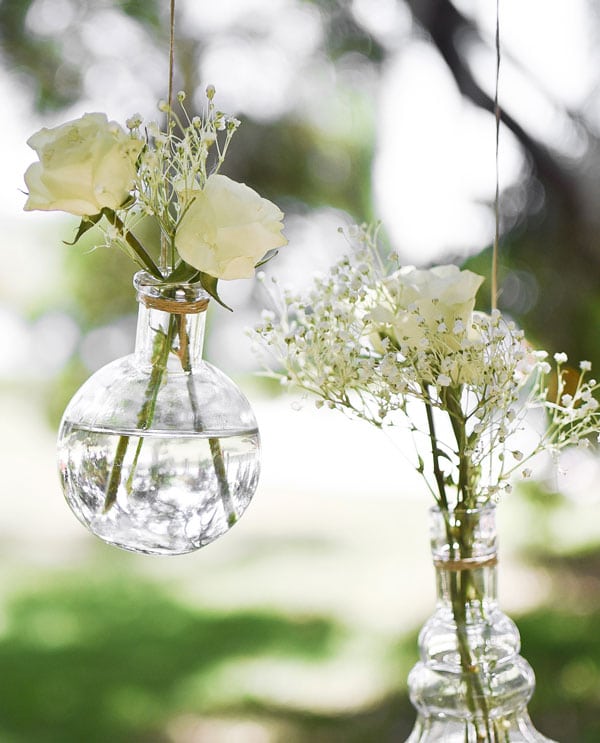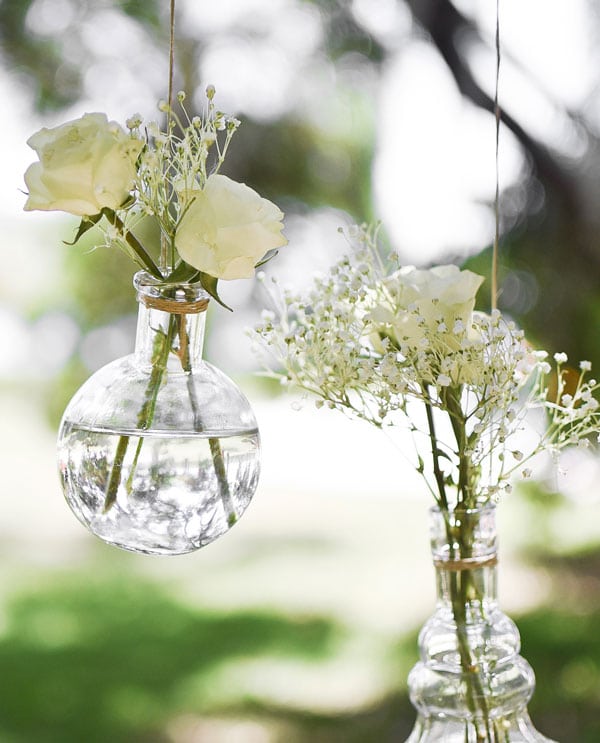 Flower vases are very beautiful for your home decor (find it how to DIY Hanging flower vases here )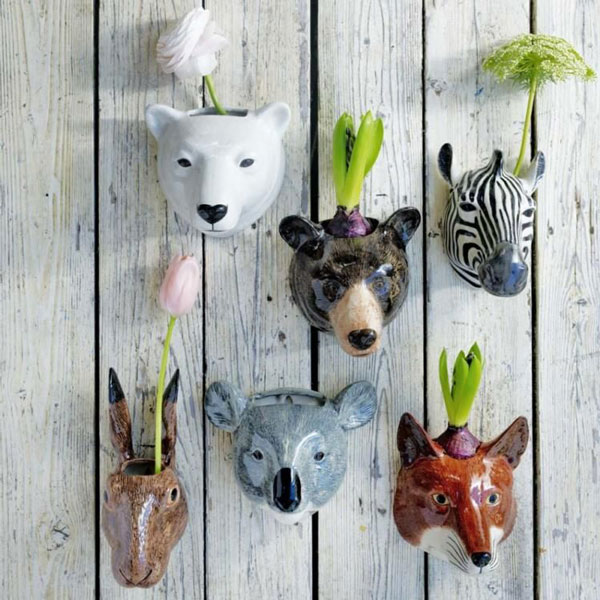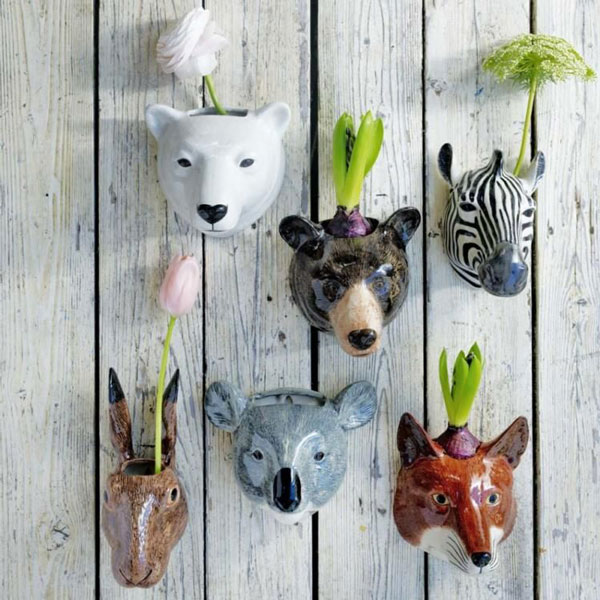 his.ua
You can use animal sculptures on the wall of the house.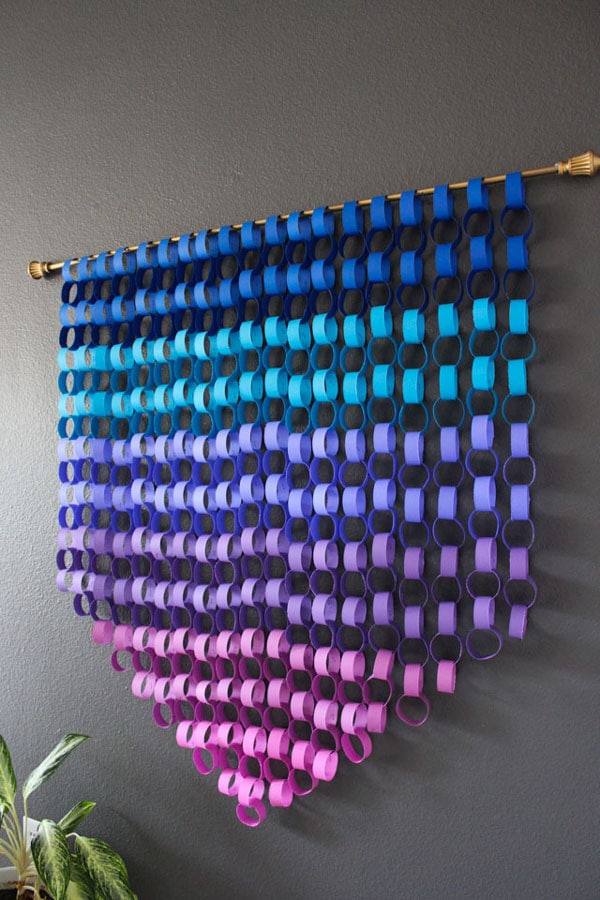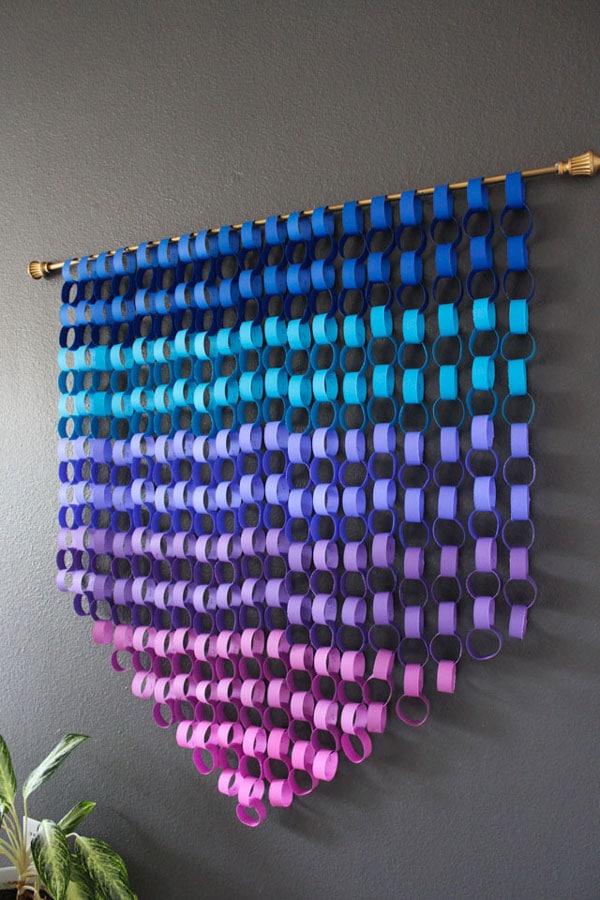 You can make wonderful crafts with paper like this picture.
(find it how to DIY paper wall art here )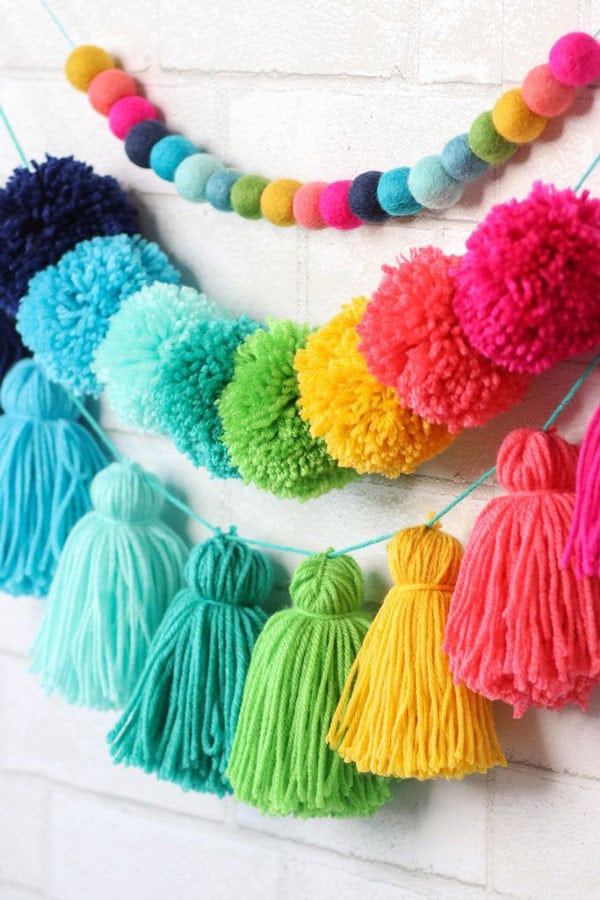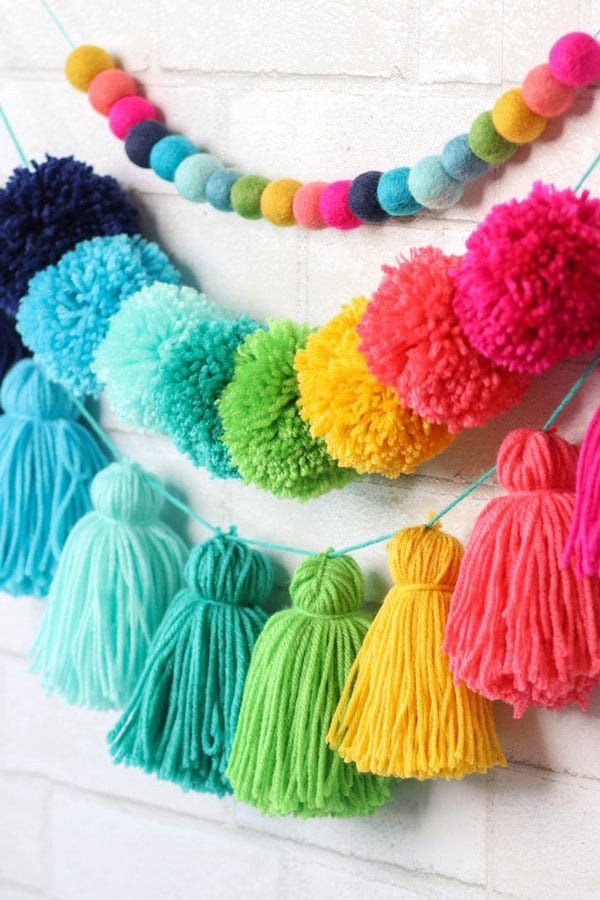 If you are into the pom pom art find it how to DIY pom pom garland here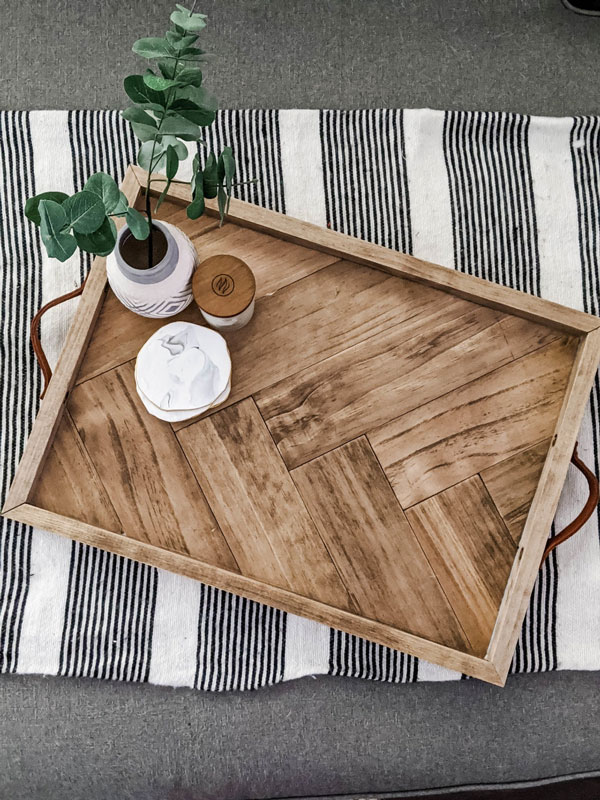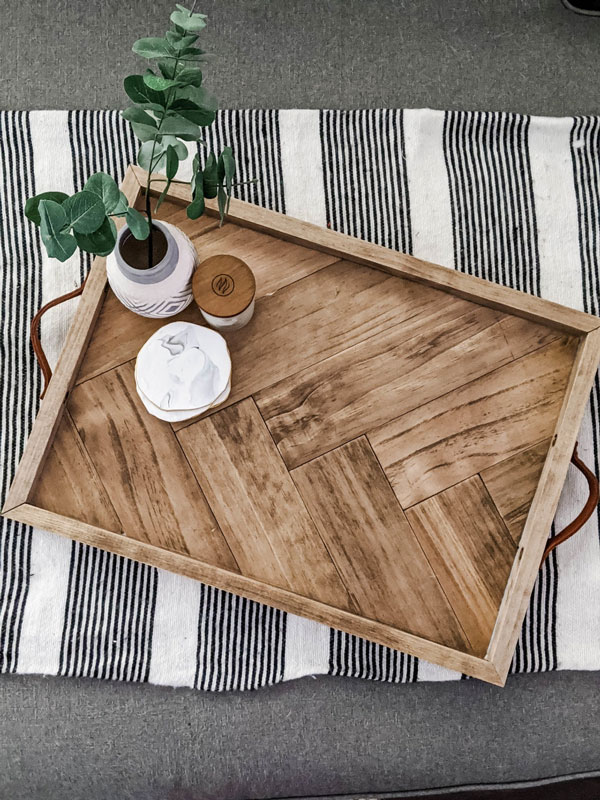 In DIY bedroom decor, Many tools can be made with wood to decorate the room (find it how to DIY wooden decor here )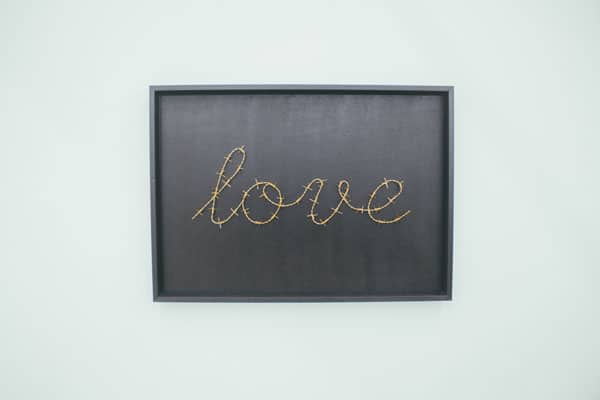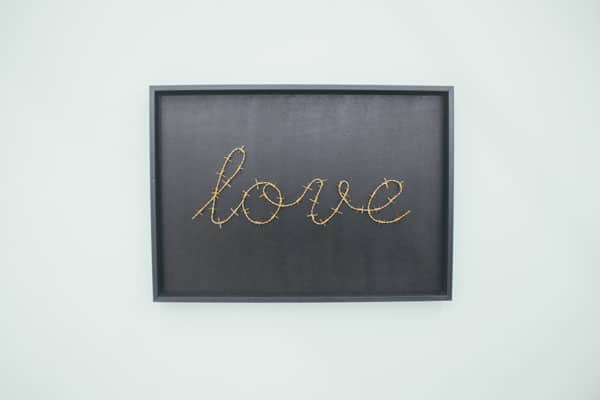 The Chalkboard Wall can be used for daily notes and even for decoration.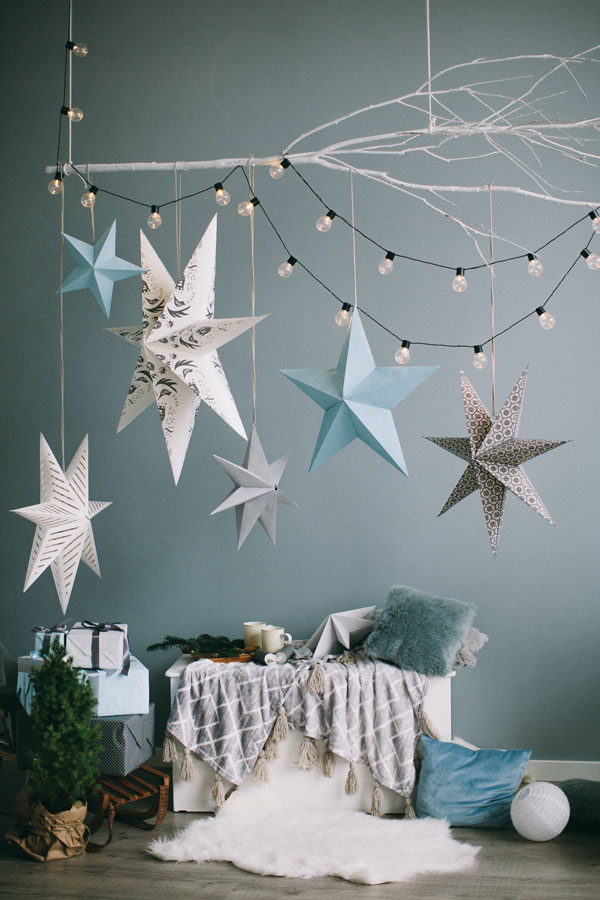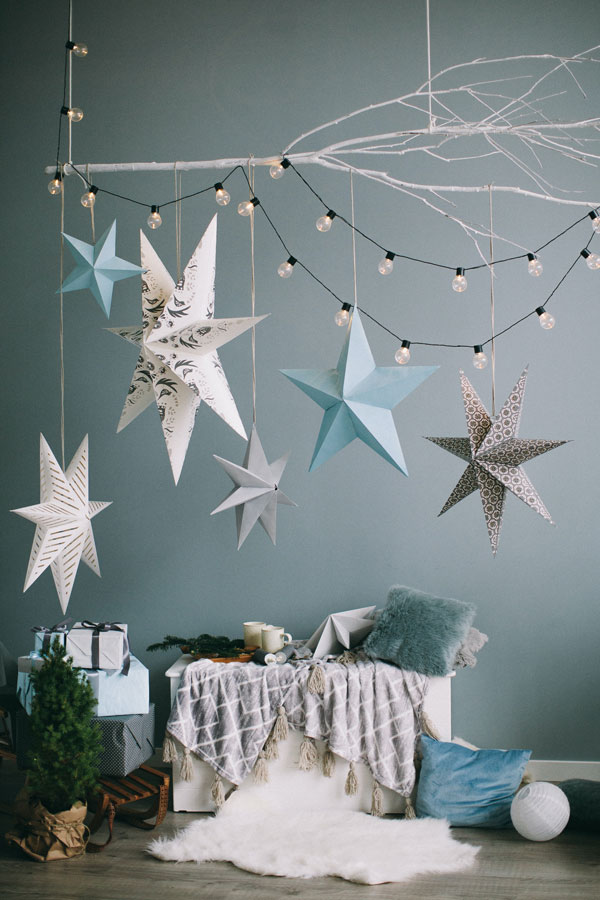 If you have a lack of ideas, you can use a string of wires to decorate different parts of the house.
Stone Mirror –

Bedroom wall mirrors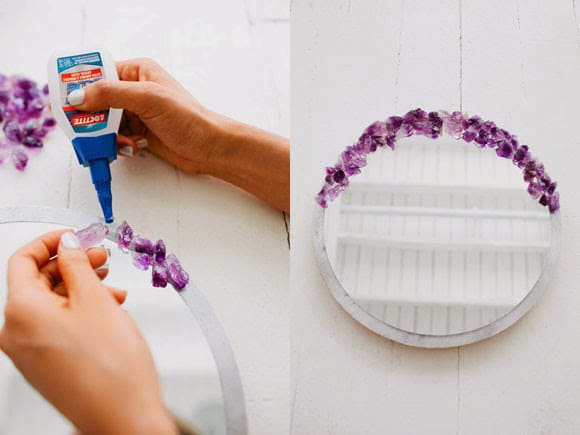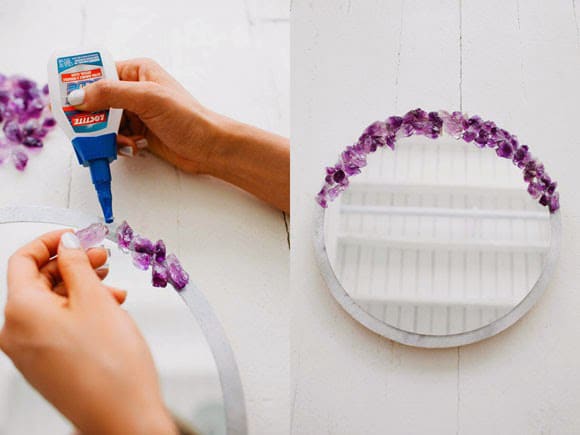 The Bedroom wall mirrors should be at the top of your must-make DIY bedroom decor list. Place it on the vanity to add a little color to your morning when you get ready for work or school with a creative mirror made in your choice's flower color. (find it how to DIY amethyst mirror here.)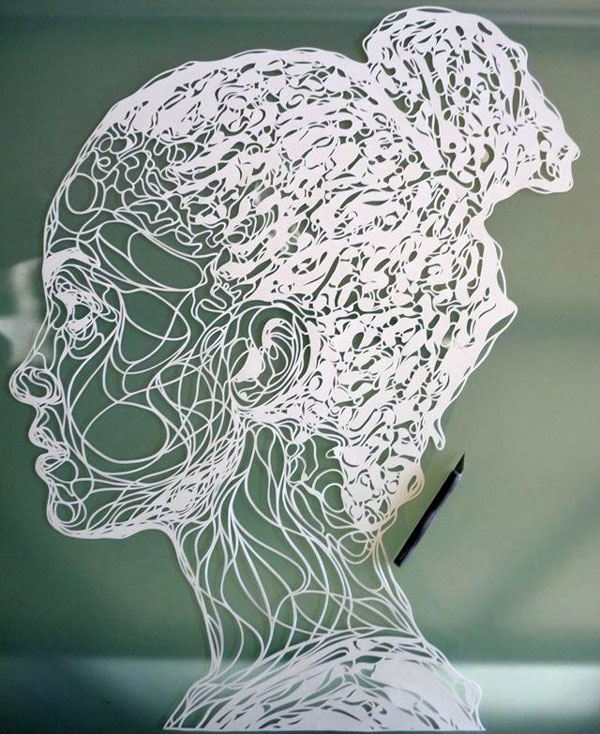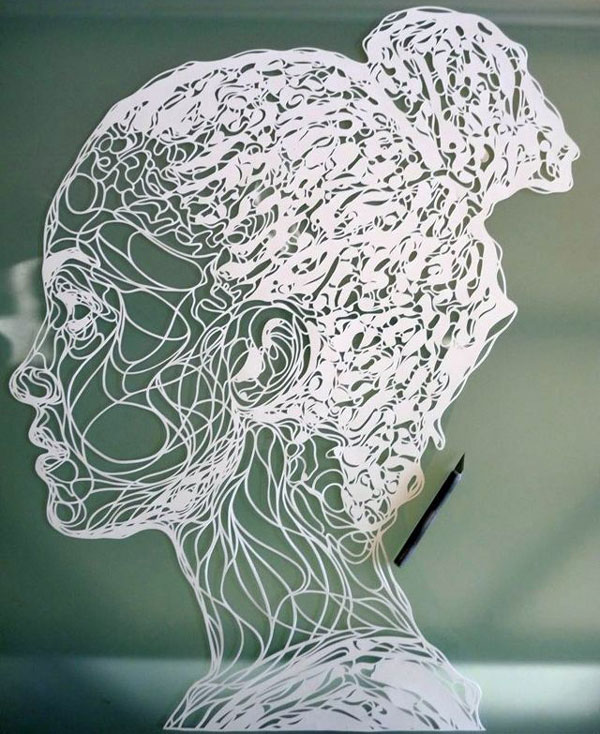 honestlywtf.com
you can make a piece of paper that is cut and formed into different shapes.
(find it how to DIY cut out paper art here )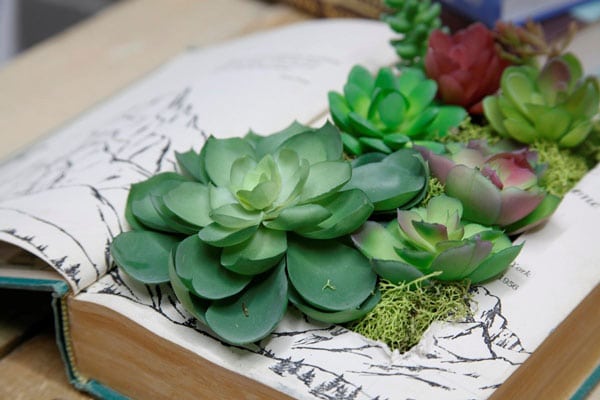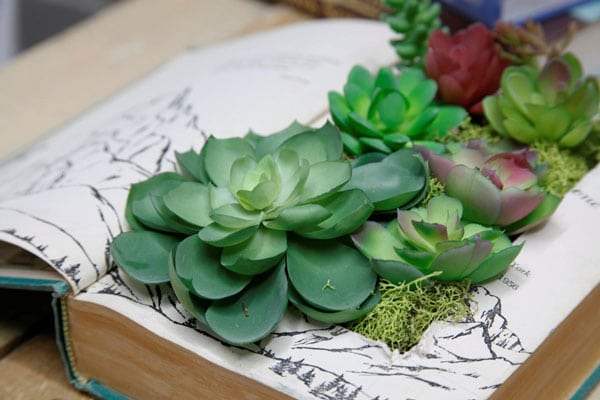 aleenes.com
In DIY bedroom decor, If you are creative, you can make interesting things with your creativity. An example is a beautiful book planters that you see in the picture.(find it how to DIY book planters here)
---
Most people will spend an average of 8-10 hours in their bedroom every single night. As you know, bedroom decoration and elements in any room of a home affect our moods. Appropriate Colors can make or break a mood. With a little bit of ingenuity, the right moods can be generated with the right decorative choices.
What should every bedroom have? There was a few quick things you can do to change your bedroom decorating quickly with DIY bedroom decor and simple bedroom design. Do you need special idea in a particular thing? Feel free to comment.