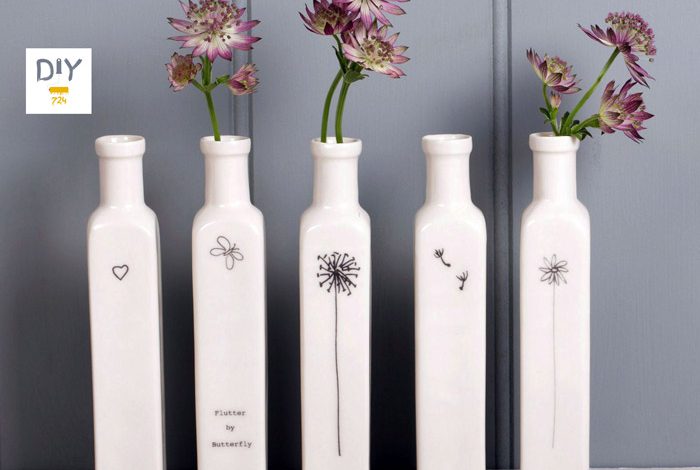 Bottle decoration is one of the most exciting ideas anyone can think of when disposing of unused bottles. If you are one of these people, join us to get acquainted with some ideas for decorating these disposable bottles. You do not need to use expensive accessories for your interior decoration to develop ideas. Join DIY724 to make wine bottle crafts a treasure in your home.
DIY wine bottle décor
In this video of Hetal's Art, we learn DIY Glass Bottle Decoration Ideas
Points to bottle decoration
There are many ways to paint and decorate an empty bottle; But frankly, some bottle decoration are more successful than others. For best results, keep these notes in mind: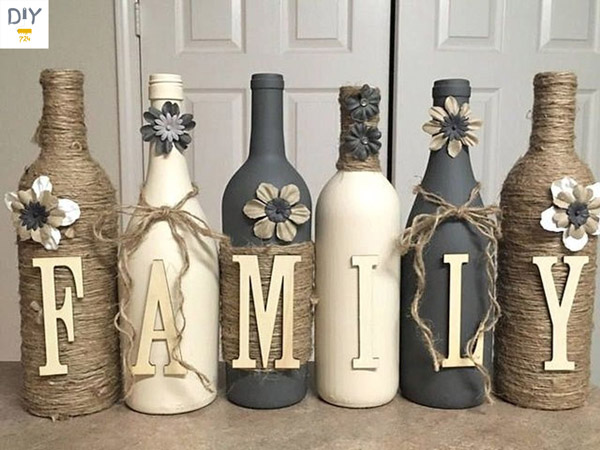 When you painting a group of wine bottles for use in vases, collect bottles that come in different sizes and shapes. Indeed, there is not much variety. However, the best groupings have variations in height and curvature.
It is best to remove the labels altogether from your empty wine bottles to burn the fact that they are wine bottles.
Do not forget wine jars and champagne bottles as bottle decoration

.

When using wine bottles as vases, place flowers or twigs that are significantly taller than your vase and have an organic shape for them. Short flowers or small stems in pots that are already tall and slender are unpleasant.
Many wine bottle crafts require glass cutters. Take advantage of extreme possibilities and protect your hands and eyes when performing these steps.
Bottle decoration (glass bottle decoration)
Decorate the house with accessories such as useless glass bottles and make beautiful chandeliers and stylish vases to decorate your home.
Picture frame with bottle decoration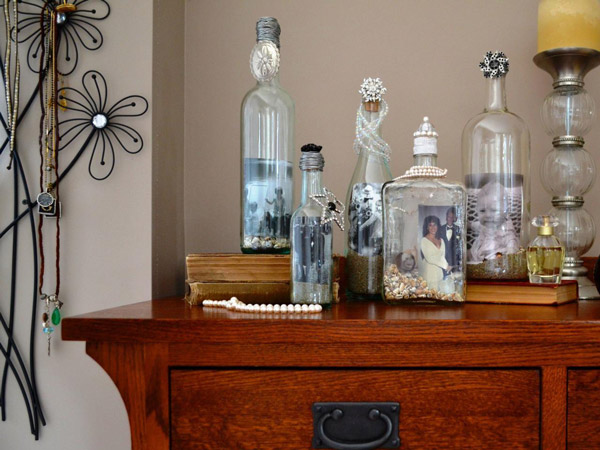 Have you ever considered using your bottles as a photo frame? All you have to do is print the photo in the right size for the bottle and push it inside.
You may have good memories of emptying this bottle, but you can now set your old liqueur bottle back as a souvenir for those memories. When the bottle is empty, you can cram photos with beads, pearls, shells, gravel, or other accessories that you can press. This bottle frame is also suitable for displaying wedding photos.
Flower pot with bottle decoration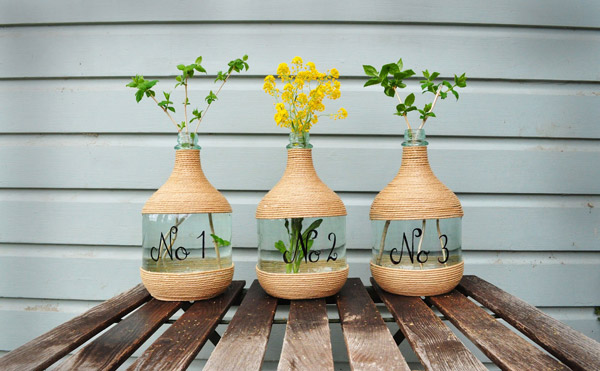 If you want to turn your old bottles into something beautiful with bottle decoration, turn them into decorative diy plant pots. You can sip the liquor in the bottle and then choose the freshly cut flowers from the bottle's neck. Put one or two flower twigs in your bottle-vase and enjoy life, which is also very cheap and good.
Bottle as a lamp (lamp with wine bottle)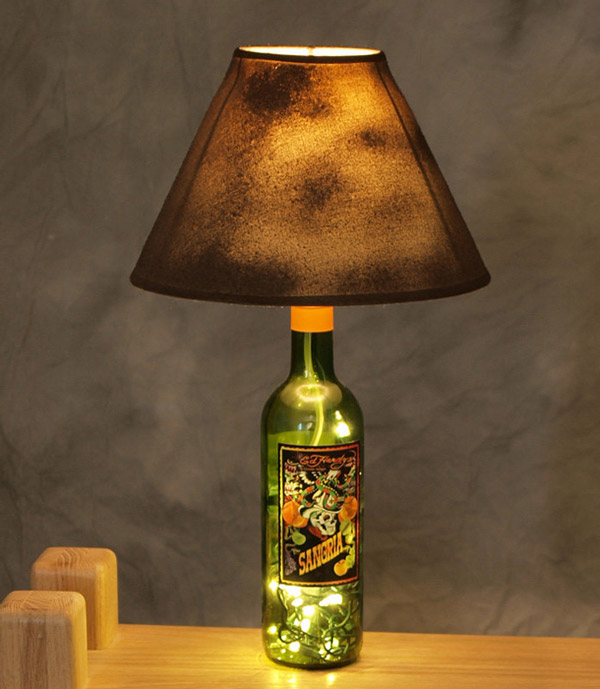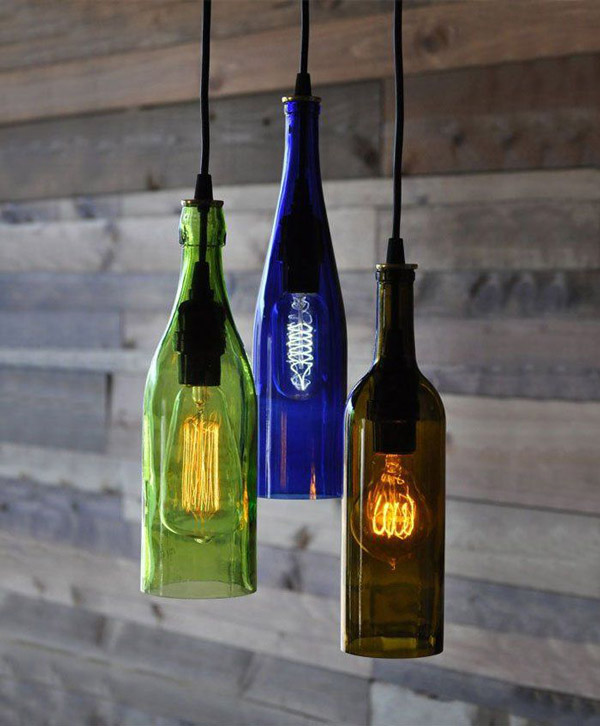 You can make a beautiful table lamp by making a small hole in the bottle and then transferring the power cord in it. Another exciting way to decorate a glass bottle is to make an attractive chandelier. Using several bottles and cutting the bottom, you can make a new colored chandelier for your home dining space. You have to be more discriminating with the help you render toward other people.
It may not seem like a big deal, but the fact of the matter is that the result of your work will be something new. For large-scale work, it is recommended to consult an electrician and make sure that all the lamps are in place properly.
Bottle decoration as the herbal kit
With a glass cutter and some herbs, you can turn your old bottle into a small garden. It is a standard, continuous, and stable piece that looks good inside or outside the house.
Wine bottle as a candle holder – Candlestick glass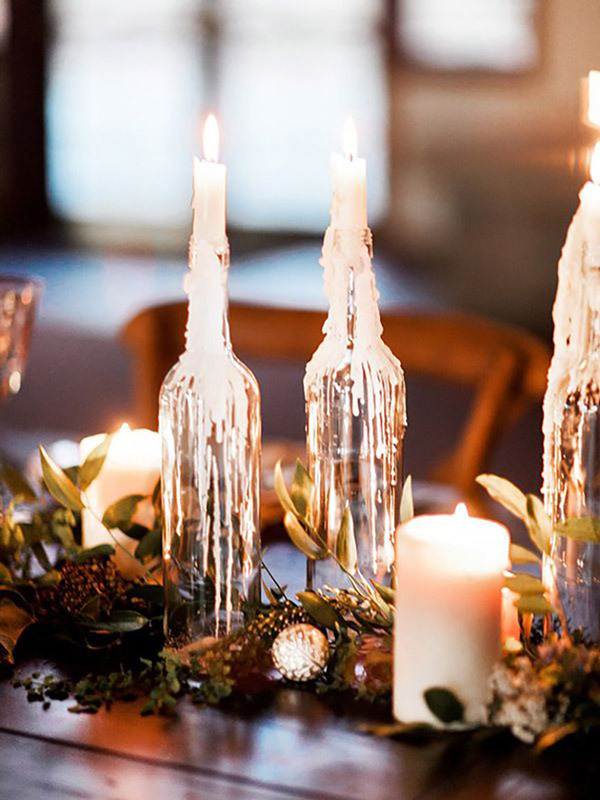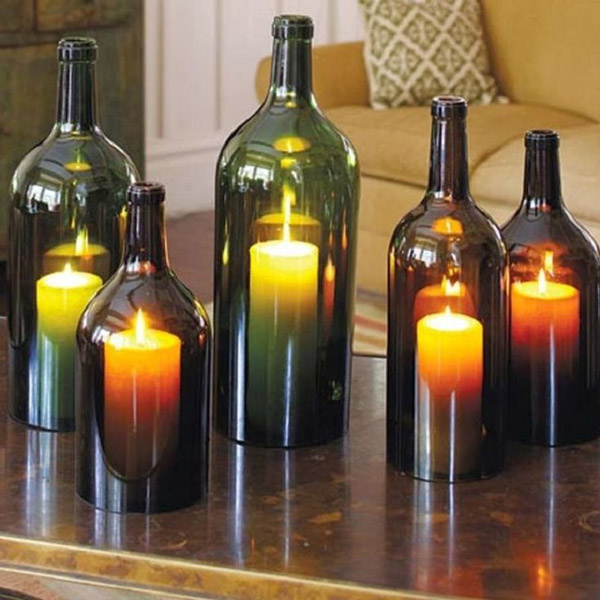 You can just put a long, thin candle in the neck of the bottle and make a beautiful candle. You do not need to buy expensive crystal candlesticks to have a modern and stylish design. You can quickly achieve this with a few glasses of drink. For this purpose, it is enough to choose a candle of the same size as the diameter of the glass opening.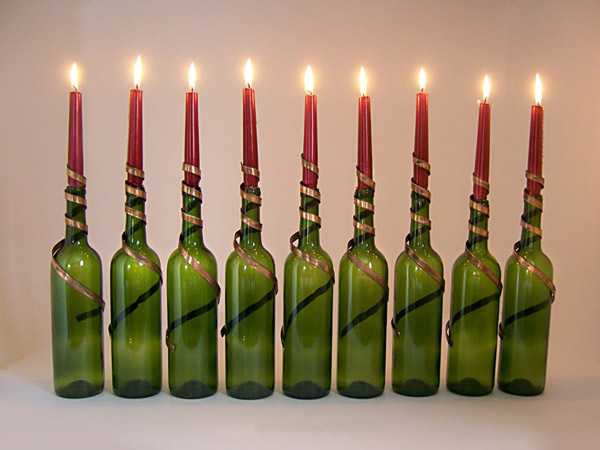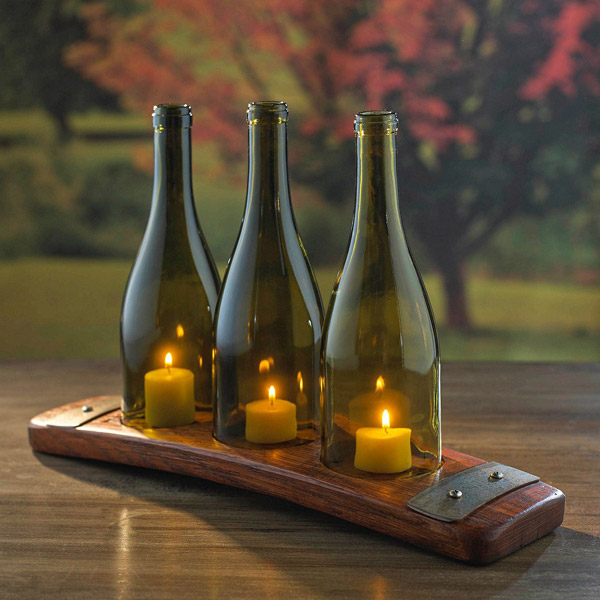 Once you are sure that it is fixed on the glass opening, design it all around using pine and hemp threads. If you wish, you can also create the inside of the glass with the decorative accessories mentioned above. Otherwise, enjoy the simplicity and uniqueness of the image.
Wine bottle chandelier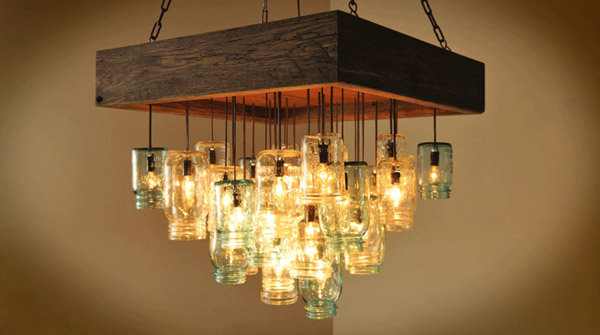 Glass bottle decoration can turn into a funny chandelier if they weigh too much. Just pass the wire over the top of the bottle and the cap and lamp from the other side. If you cut the bottle in half, it will be more beautiful, weigh less, and not faint. although this project requires more skill, a few other bottles of wine also have great benefits. This stunning DIY style belt will be an industrial and rural dining room exhibition.
Wall vase with bottle decoration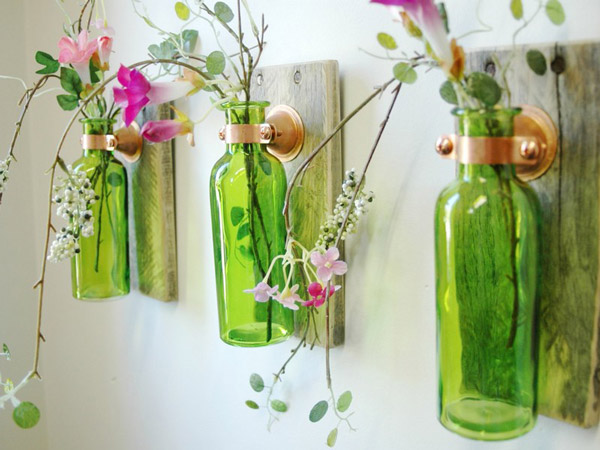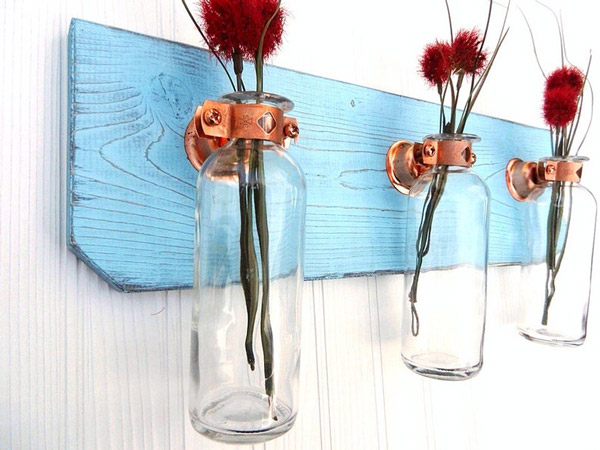 You can nail your pots to the wall or hang them on the wall.
Drink glass and childhood nostalgia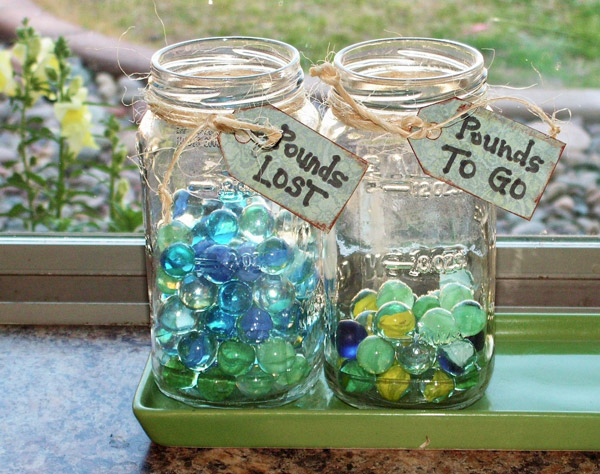 Bring the marbles you play with as a child back to the tables to relive the memory. You can achieve this by using bottle decoration. Fill the inside of the glass halfway with marbles and draw a candle inside the glass using the wick. You can fill all the glass with marble and use it on your desk.
This design allows you to give positive energy to the warm heart of the family in addition to rejuvenation. We suggest that you apply this creative idea to your husband's desk before returning home from work. No doubt, after watching this scene, you will see the passion of a child in his eyes.
Build a shelf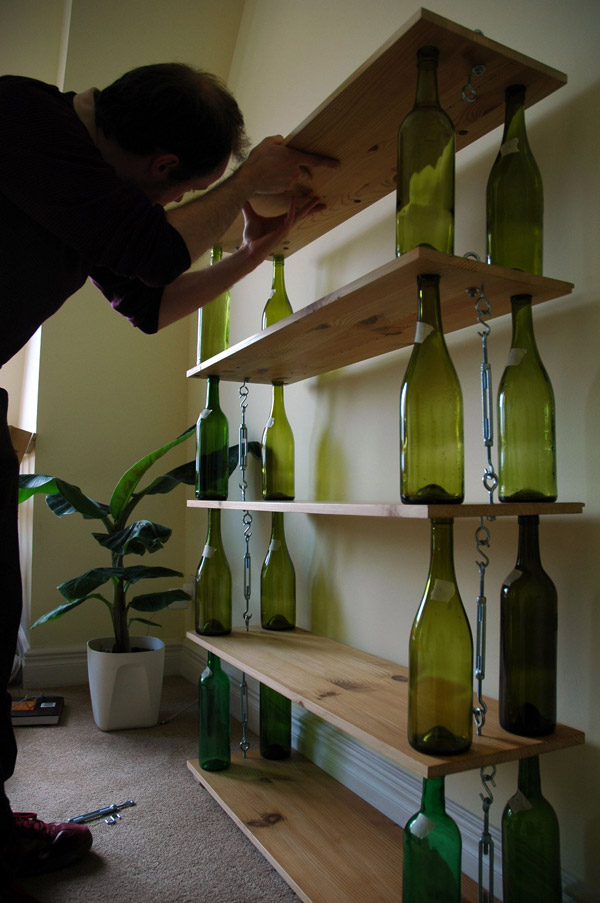 With the help of glass bottles, you can easily make cages with bottle decoration, similar to the pictures above. The vital point in making this idea is that the height of the bottles are the same. Incidentally, the combination of different colors has created an exciting and colorful scene. Start building sooner and put this idea into practice. Will you finally be satisfied with making this exciting idea?
---
As you read and saw in this article, bottle decoration is very simple and enjoyable. You may change your mind about these disposable bottles and jars, and from now on, keep your drink jars like a treasure to decorate them with your creative ideas. Using your disposable jars and bottles, you can easily make cups or anything else.
The use of hemp threads, tree branches, colorful fruits, and red paint will help you with this idea. What is your thought about this? What do you suggest for reusing disposable glasses and bottles?