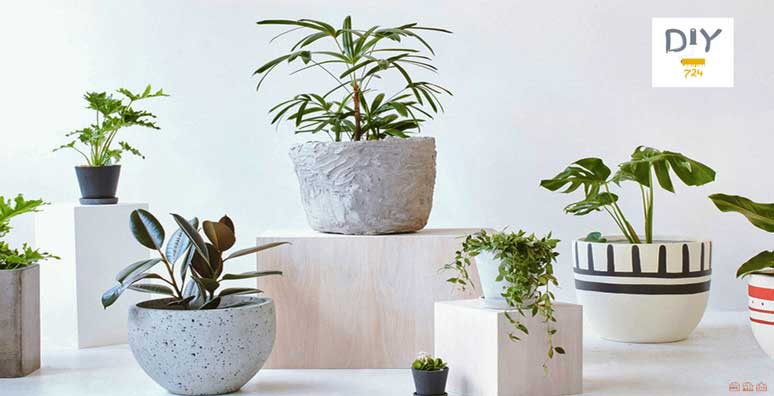 We all know the effect of beauty and the benefits of plants in our lives. In the meantime, there are many ways to enhance the beauty of our home. Such as diy plant pots that you can easily use with a bit of cost and time. Decorating a vase or being creative in making vases with simple tools is one of these ways.
You can use creative ideas for pots independently and according to your taste and have all kinds of fancy pots. Join us in this article of DIY724 to learn more about these visual and creative ideas.
How to diy plant pots?
Video from DiY BiGBooM
Amazing Reuse Ideas Waste Material into Plant Pots.
The best creative ideas for decorating vases
If you want to make beautiful new vases with unused and seemingly impossible tools, join us to see exciting and creative ideas to decorate your home with spectacular diy plant pots.
In addition to helping clean the air, plants are also lovely for home decoration. If you are tired of simple vases and their usual designs, use the photos below to create variety in your home decoration.
Diy plant pots with bottles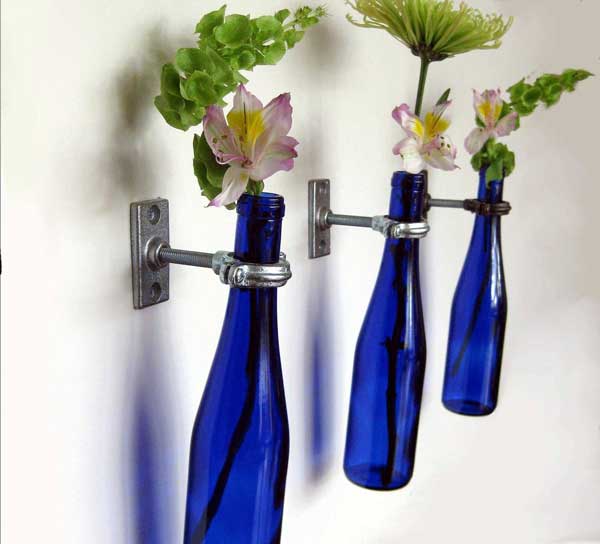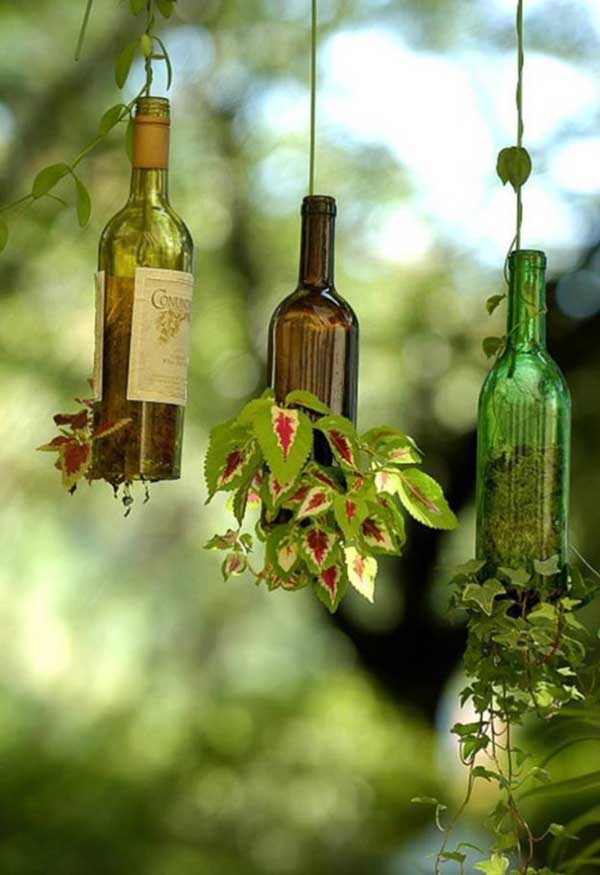 Bottles of water or other beverages can be used as vases and decorated to enhance the beauty of these vases.
Paint your plant pots – painted flower pots ideas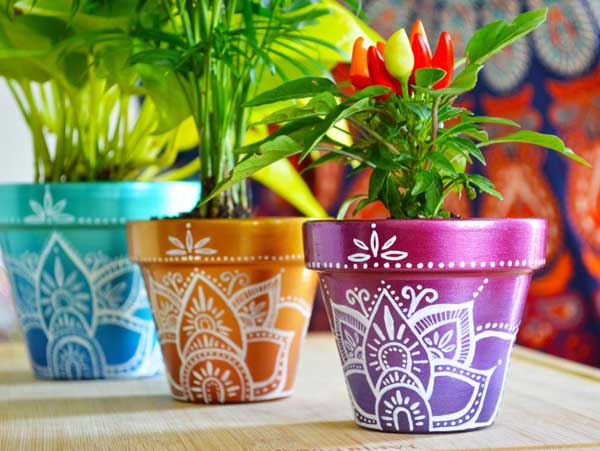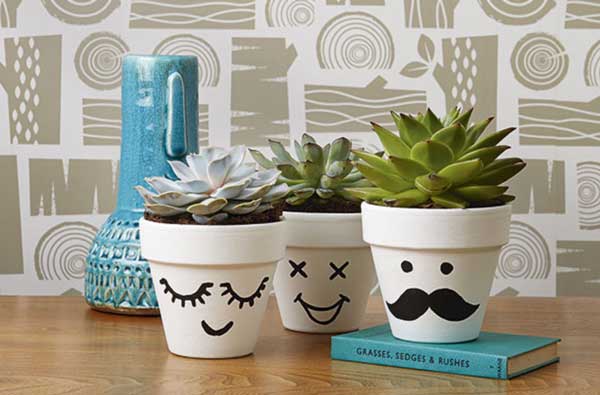 prepare simple white or black vases or any other color. Wear work clothes in complete comfort and start painting them. You can use any color you want or any design you like on it and recreate a diy plant pots that is your own! Note the examples:
Use the glass pots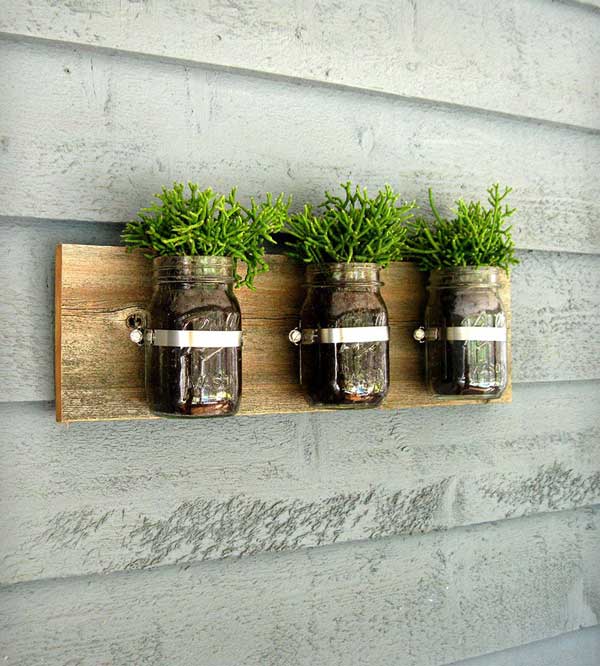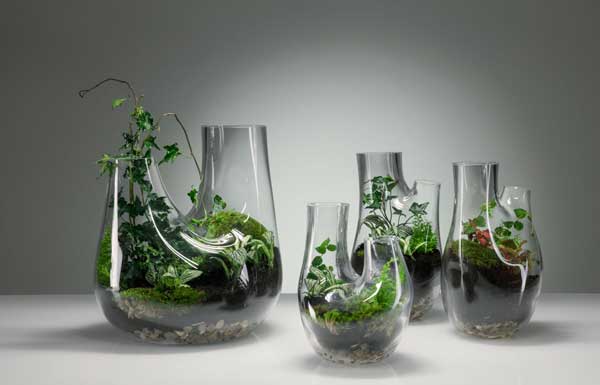 Turn unusable glasses into beautiful vases and make diy plant pots.
Make ball pots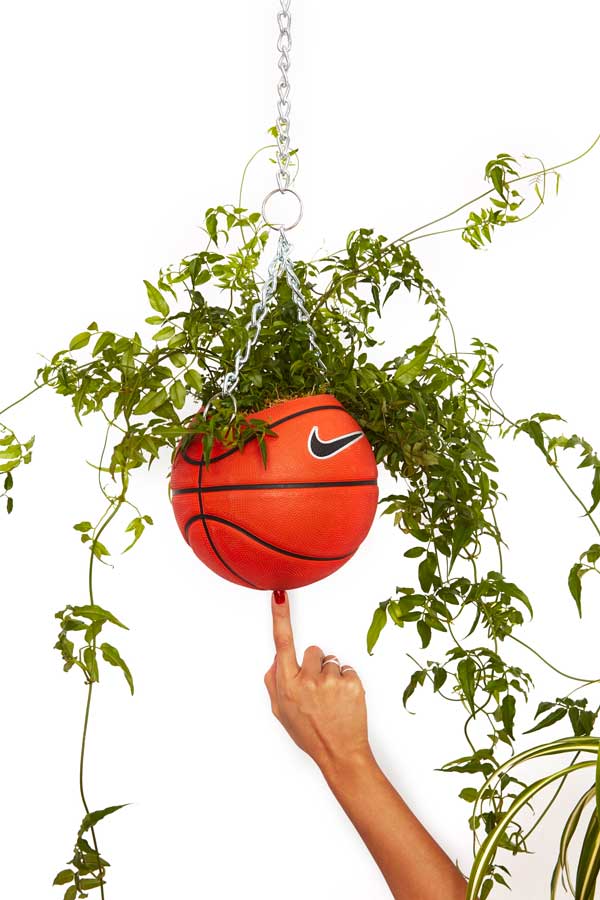 You can turn your child's old balls that are no longer usable into pots. Basketball and volleyballs make the best ball pots for you.
Do not throw away disposable items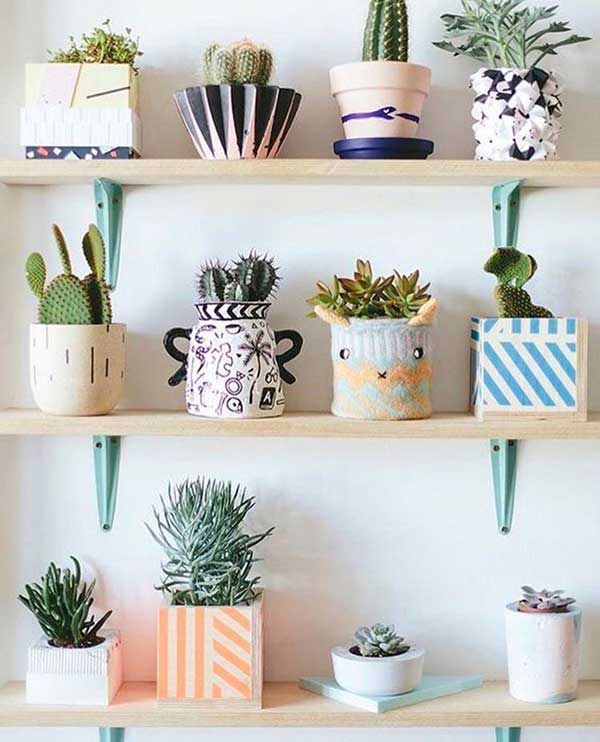 Yes, you read the sentence correctly! You can make disposable items such as cans plastic containers into a Pot. In addition to saving money, this method increases your creativity in using recycled materials.
Toy pots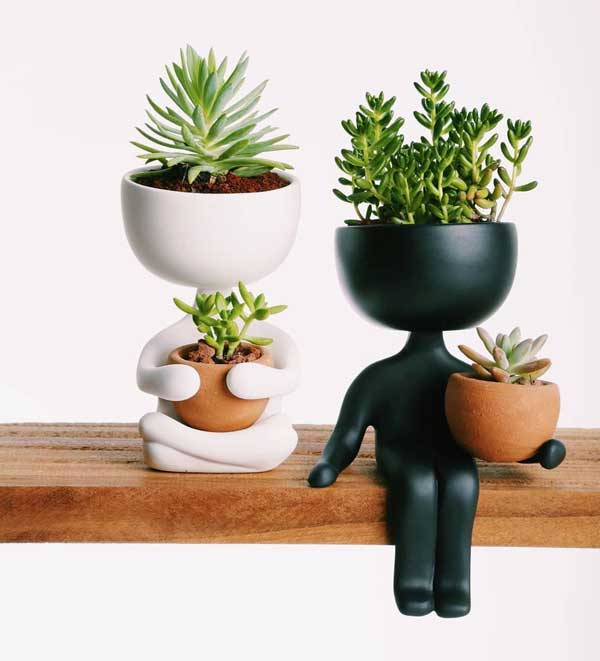 Make a pot out of your child's toys that he no longer uses! You can use plastic animals and plant small cacti inside them with your creativity and put them in your child's room.
Use books instead of vases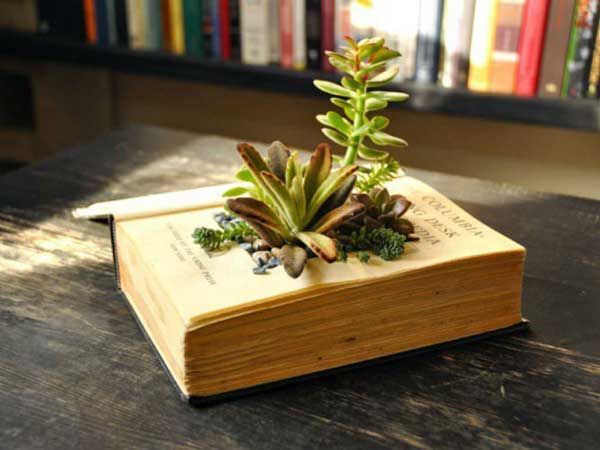 Of course, books are precious and should not be torn, but sometimes an old book whose papers are worn out and torn can be turned into a beautiful vase.
Decorate the vase with stones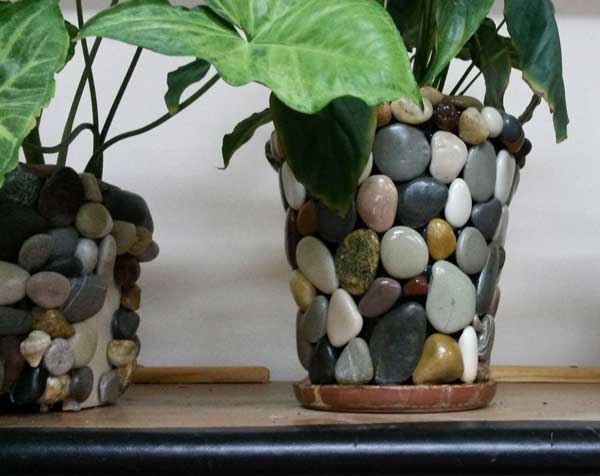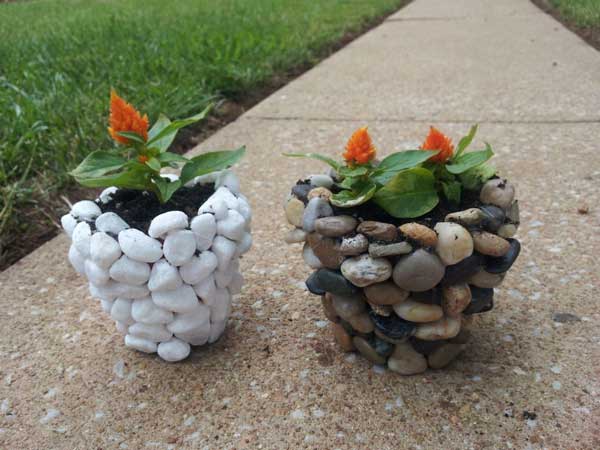 Design your vase using stones. You can find Large and small stones in various colors in the markets. Even if you do not want to spend money to buy stones, you can go to a nearby river, use the smooth and polished stones, and stick them on the pot with hot glue.
Glass vases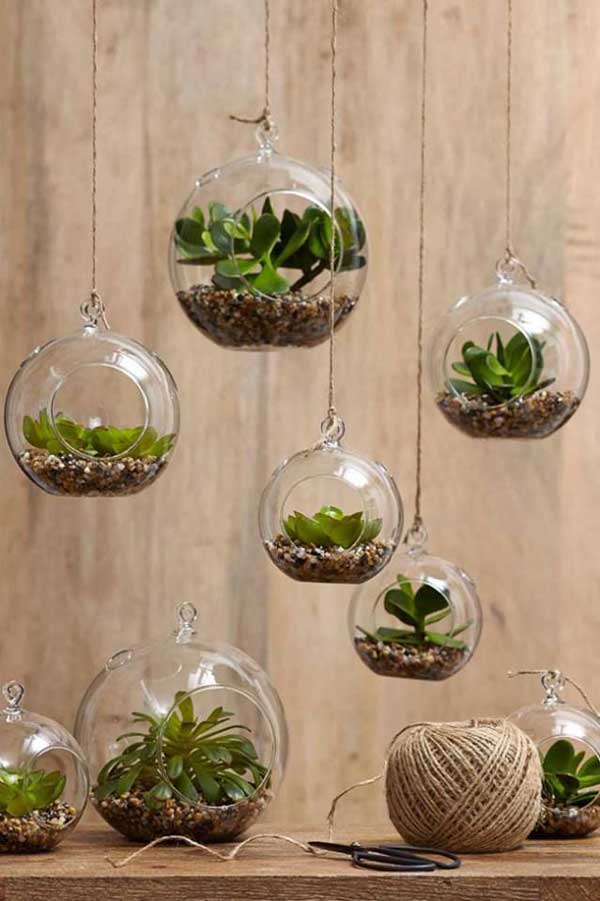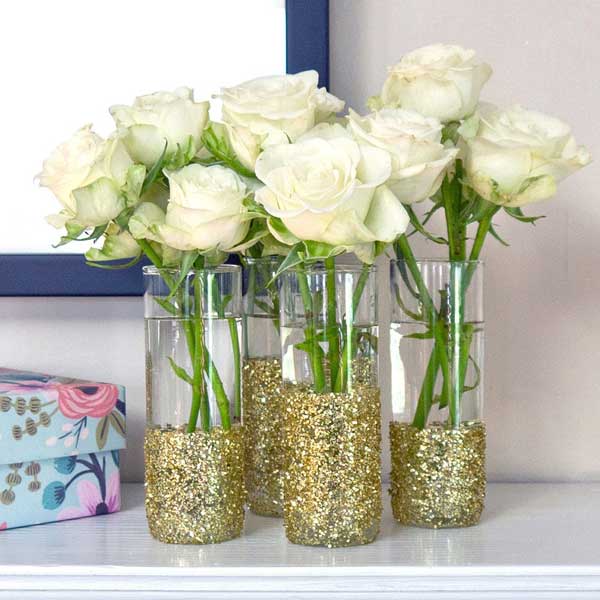 You can make beautiful vases with disposable glasses that you no longer want. One of the best ways to use jam, milk, pickle jars is to make pots. You should note that it is better not to use plants that need high drainage due to the lack of drainage in glass pots.
Plants that can live without soil, such as POTUS, orchids, spoons, etc., are suitable for these pots. Putting pebbles in a pot and pouring soil on it acts as a drain, and you can grow all kinds of vegetable seeds in it.
Making plant pots with teapots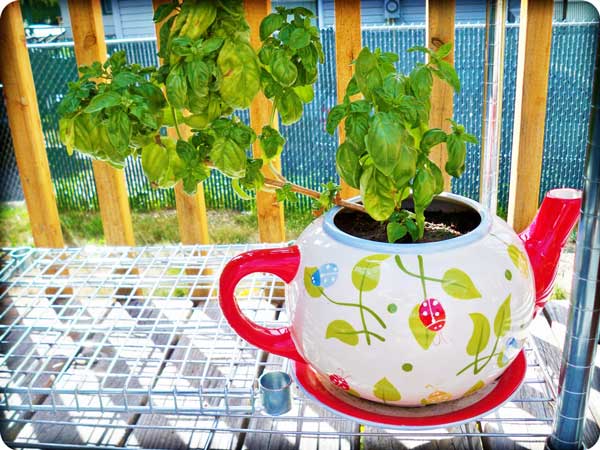 You can make Beautiful diy plant pots with colored or painted teapots.
Making plant pots with burnt bulbs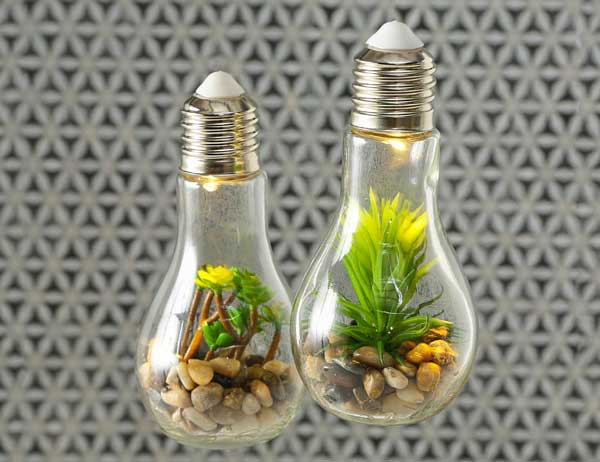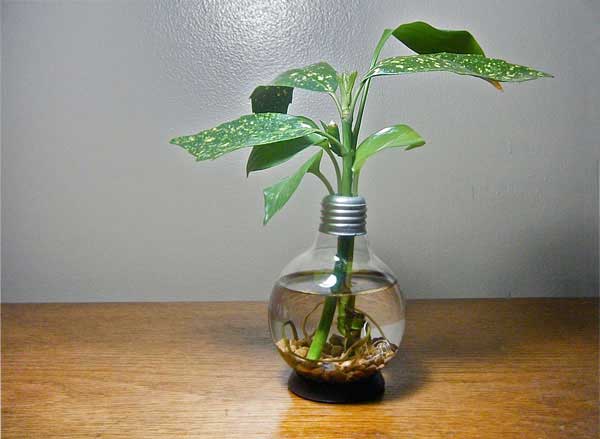 What do you usually use incandescent bulbs!? The best way to reuse these bulbs is to make pots. So it is better to be careful with your hands and be sure to use gloves so that the edges of the lamp do not touch your hand. Using the photo below, you will fully understand how it works.
Decorate the vase with oysters
You can use oysters to make vases with simple tools. Oysters themselves are lovely, and using them to decorate vases can increase the beauty of your home decor.
Use of old decorative items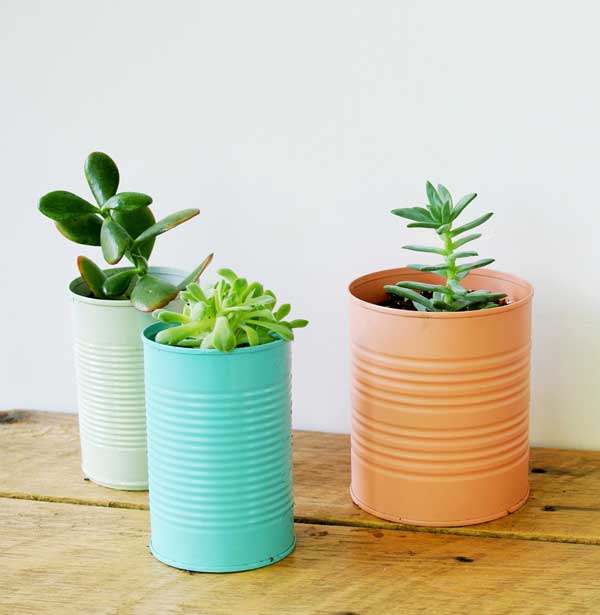 You can try making a diy plant pots with disposable items like a broken basket, an old sock holder, a recorder, or even an old dressing table! These devices cost a lot of time and can have other uses after becoming obsolete. If you have a big house or want to make a small greenhouse, using these devices is the best option.
Make a pendant with hemp – macrame hanging plants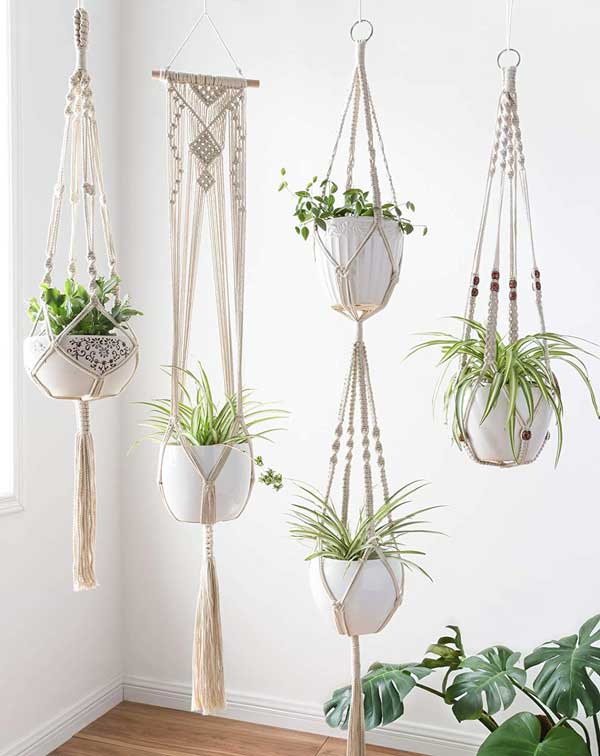 Hemp is one of the decorative items that can be used in designs and is easily found. You can use hemp to make a beautiful pendant for your diy plant pots and hang it wherever you want.
Fancy vase design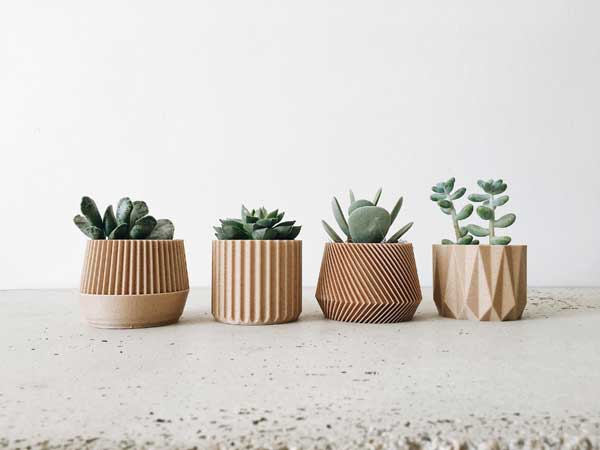 Find a design with a simple internet search and draw or paint it. Stick your plan on half of the plastic bottles of soda, mineral water, or other bottles. Cut the empty parts of your design and paint with a knife or cutter (be careful with your hands).
The final design is a beautiful creative vase in which you can put a simple glass or the other half of the bottle and plant your plant. Your handmade vase is the ultimate cover for any different diy plant pots.
Make cement plant pots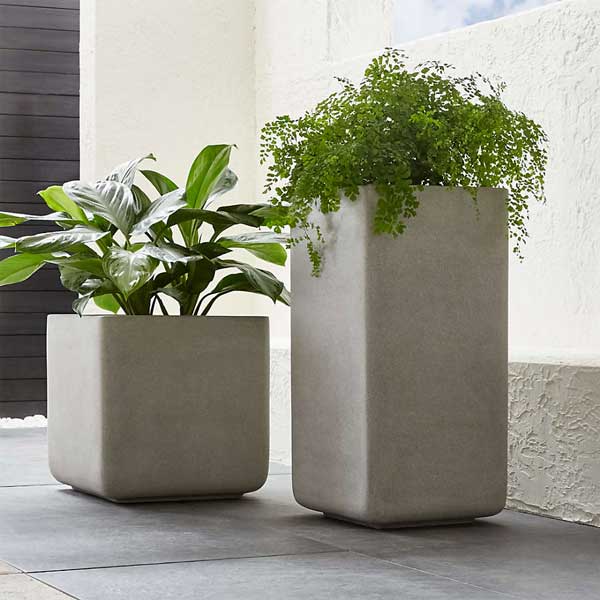 Using some cement, water, and other simple tools, you can make a cement pot yourself. Cement pots have attracted a lot of fans in the markets today, but they all have the same design. So you can make a cement pot to your liking.
Use fabric and net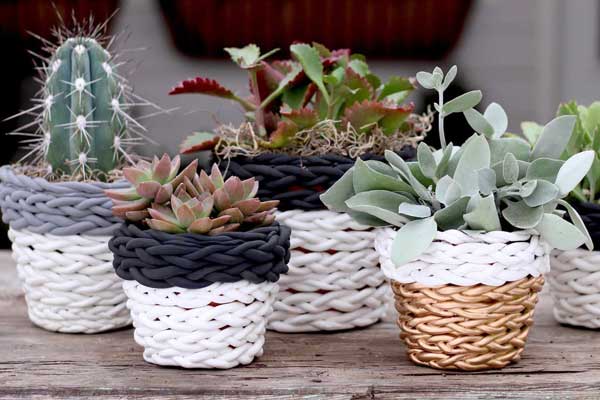 You can make fancy and creative diy plant pots with a bit of wood glue and extra fabric and net. Do not overuse the net to keep the pots simple.
---
In this article, you got acquainted with different models of diy plant pots. We hope you will enjoy watching models of plant vase. You will be able to create beautiful and decorative vases for other parts of your home by taking ideas from them.