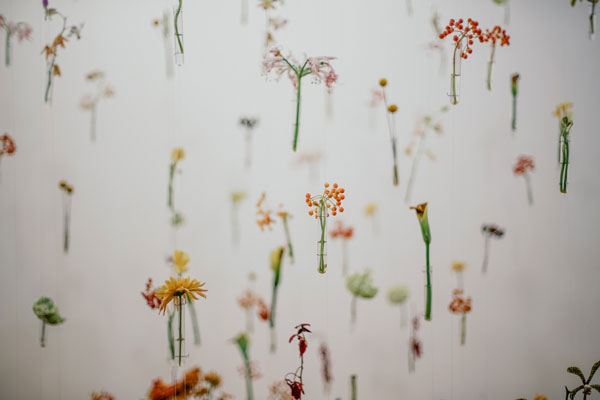 Home DIY & Ideas
DIY Flower wall | How to make a cheap flower wall for the bedroom?
DIY flower wall with natural and artificial flowers is always a great idea because it gives color, beauty, and fragrance to your surroundings. Combining colorful wildflowers in different shapes can mean blowing the spirit of life into a neutral bedroom.
DIY Flower wall is one of the ways of DIY bedroom decor. But to make the bedroom more beautiful, it is essential to learn some decorative ideas for flower arranging.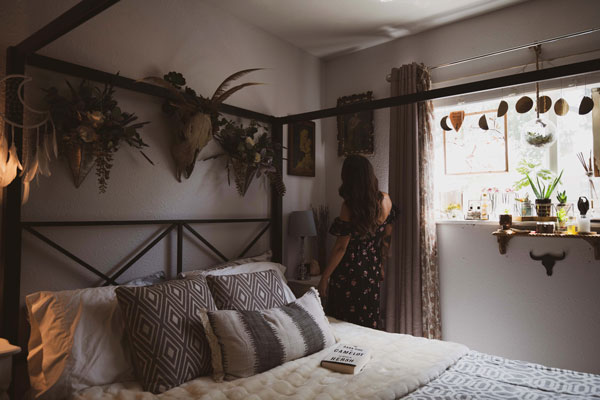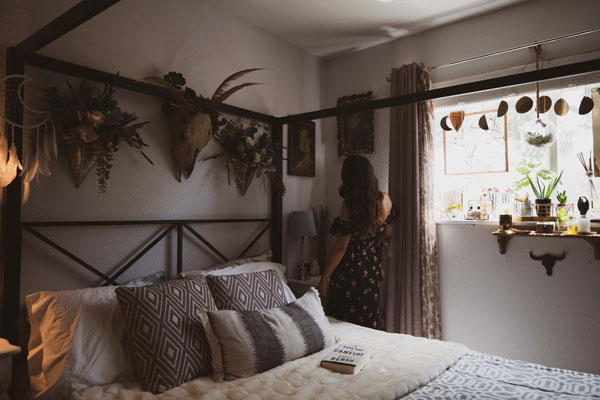 Suitable place to install DIY Flower wall in bedroom
The wall above the crown of the bed is a great place to put Flower wall decor in your bedroom. Doing this will beautify your bedroom decoration well, without the need to paint or install wallpaper.
Decorating the wall with flowers brings attractive and strong colors to the decoration and shows it energetic and sometimes romantic. This method is also very stylish and luxurious for decorating the baby's bedroom. for information and tutorial, visit sweetteal.com
and watch the video on youtube, to make a flower wall in your bedroom.
DIY Flower wall ideas with
natural flowers

| flower bedroom wall decoration

You can use the bedroom walls to decorate natural flowers. Natural flowers give an extraordinary freshness and freshness to the bedroom. There are some simple DIY flower walls to get inspired:
 1.Squeeze the flowers into a glass photo frame
Choose your favorite natural flowers and cut their stems as short as possible. Then place the flowers among a paper towel and place the paper in the middle of a book. Check the flowers after about a week.
If they have lost their moisture and dried, you can continue working. In any order, Stick the flowers you like on the picture frame on the wall of your bedroom.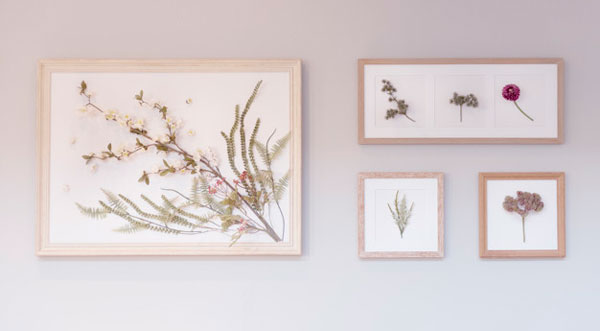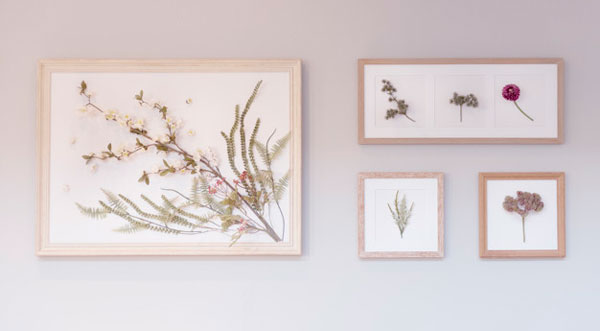 2.Turn bulbs into pots
Turn old bulbs into pots and put flowers in them. Usually, it is not possible to pour soil and plant flowers into these bulbs. But if you like to have a spring vibe in your bedroom, have natural flowers, and change them soon, lamps are a good option. You can hang these lamps anywhere in the bedroom, for example, on the accent wall.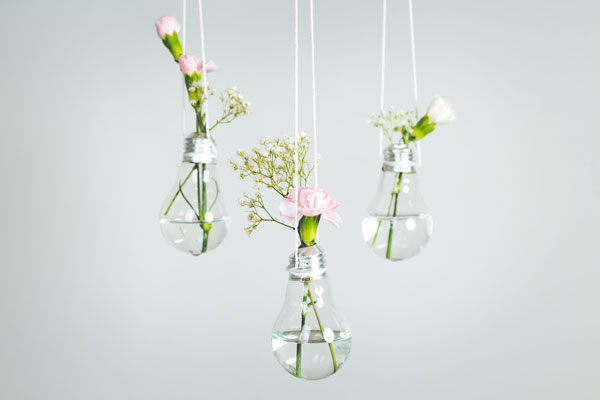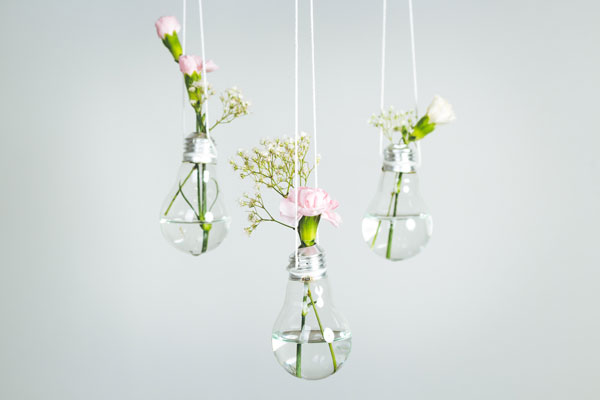 3.Tiny eggshell on the wall
Using eggshells instead of vases can be a great choice to DIY flower wall with natural flowers. You can add green twigs, pebbles, dried flowers, or any other decorations. You can even replace eggshells with seashells in different sizes.
 4.Flower shelves on the wall
Making a hanging shelf is not so difficult! Such brackets with flower pots inside them look perfect in rustic style bedrooms.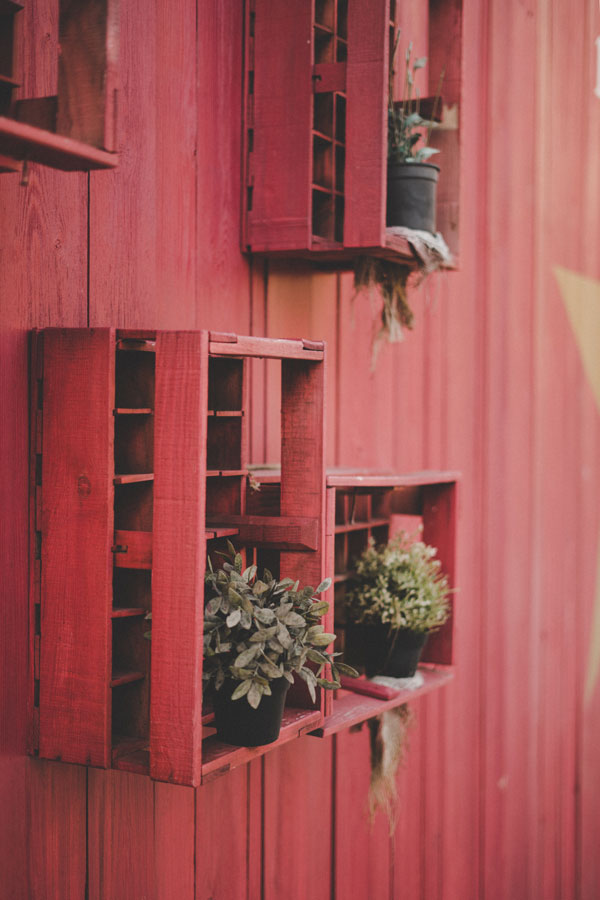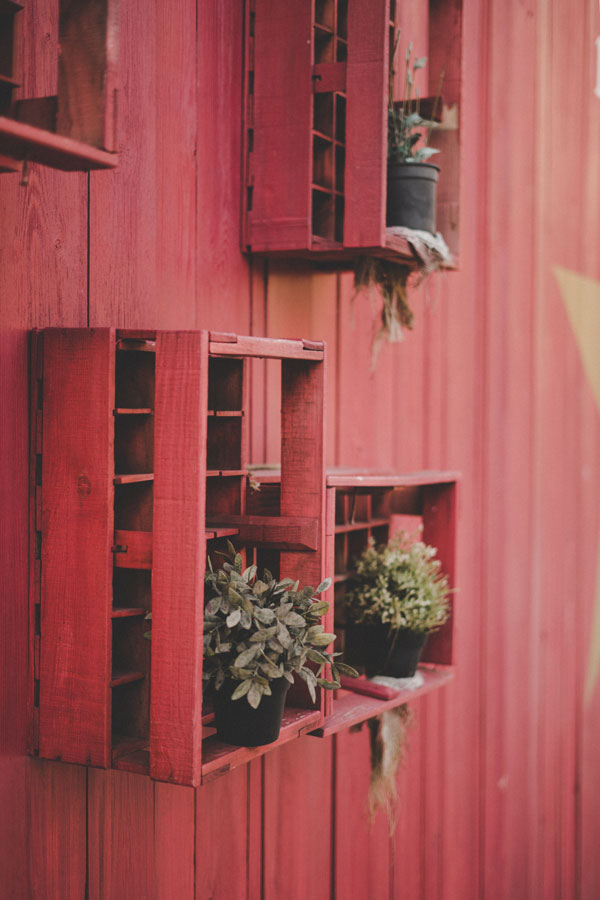 5.Decorate the flowers with tin cans
You can make fascinating vases out of tin cans. It is an exciting idea to place them on the wall or hang them from the ceiling. You can paint one side of them according to your interior space or decorate the cans with any other material according to your taste.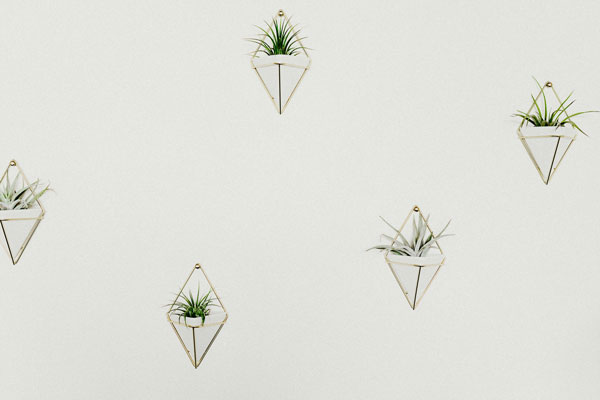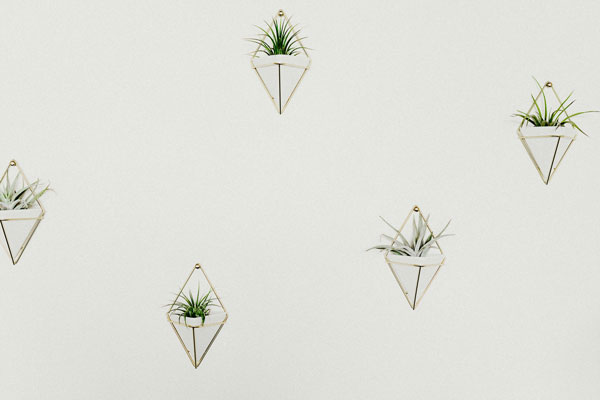 6.Hanging natural flowers from the ceiling | hanging wall flowers
One of the most sensational things you should do to DIY Flower wall bedroom ideas with natural flowers is to use vase pendants. These hangers are installed on the ceiling and can be next to the accent wall. Using a clamp, it can hold a pot full of flowers.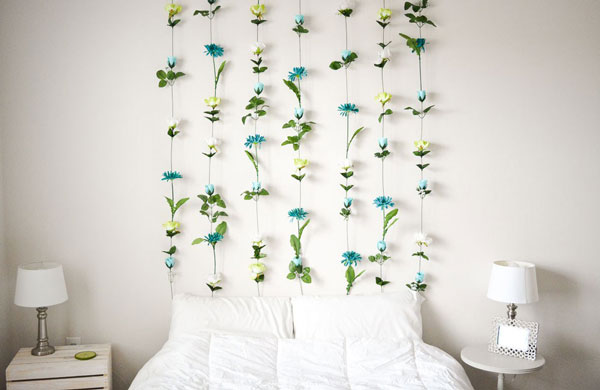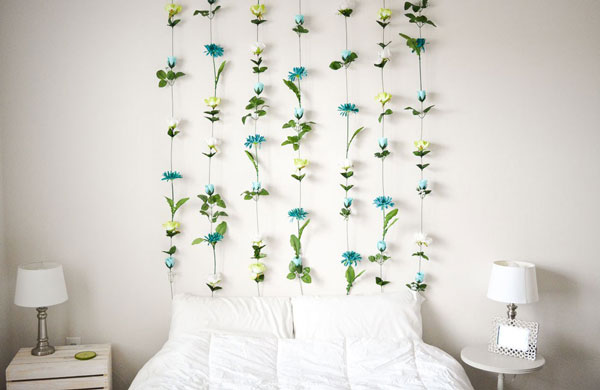 7.Decorate the fresh blossoms of the trees
Bring the blossoms of an apricot or cherry blossom diy into your bedroom and bring spring into your home. You can cut the weak branches of the trees and decorate them on the wall so that they are in front of your eyes to enjoy their pleasant sight and smell.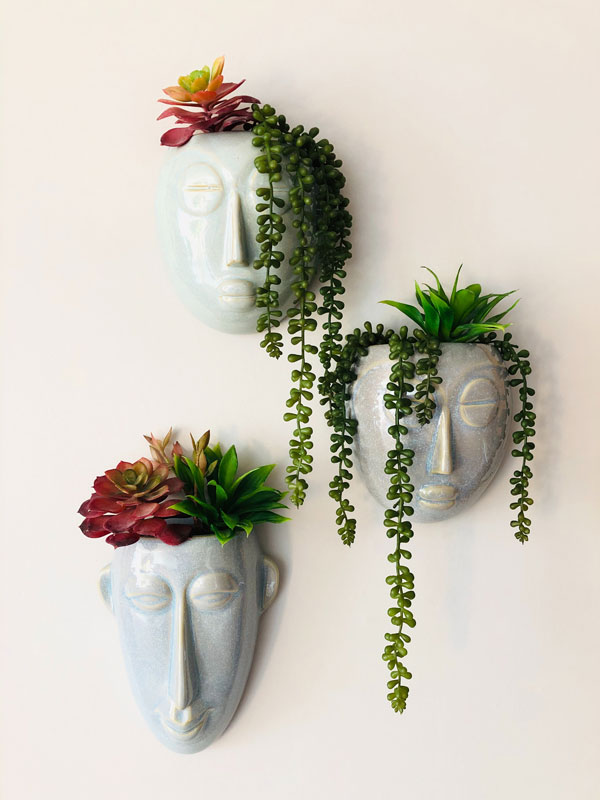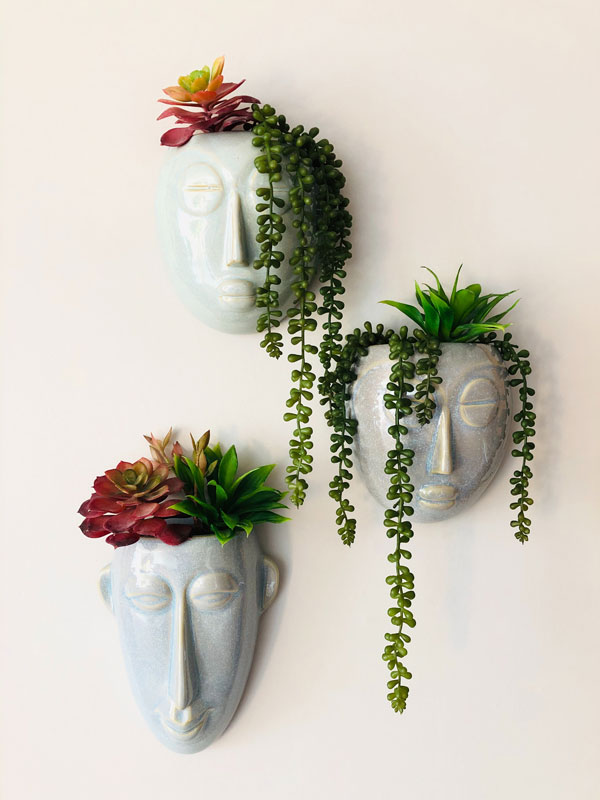 DIY Flower wall bedroom ideas with
artificial flowers

| How to make a cheap flower wall

Artificial flowers are the best option if you want your design to be more durable in the environment. You can do more DIY flower wall with artificial ones.
 1. Stick artificial flowers on the wall | paper flower wall decor
If you want to change your bedroom walls, you can use flowers instead of painting them. In this case, it is better to find your favorite artificial flower and stick it on the wall. How they place depends entirely on your taste. Due to their great variety, it is excellent work that will lead to great results. You can make your artificial paper flowers at the least cost and the easiest way.
But as you know, artificial flowers are very diverse. It will confuse you. But for wallflowers, you do not need to be very sensitive because you will see these colorful and happy flowers on the beautiful wall in any case.
We will introduce some beautiful synthetic paper and plastic flowers that you can make yourself in the following. For more info check kelseyhaverdesigns.com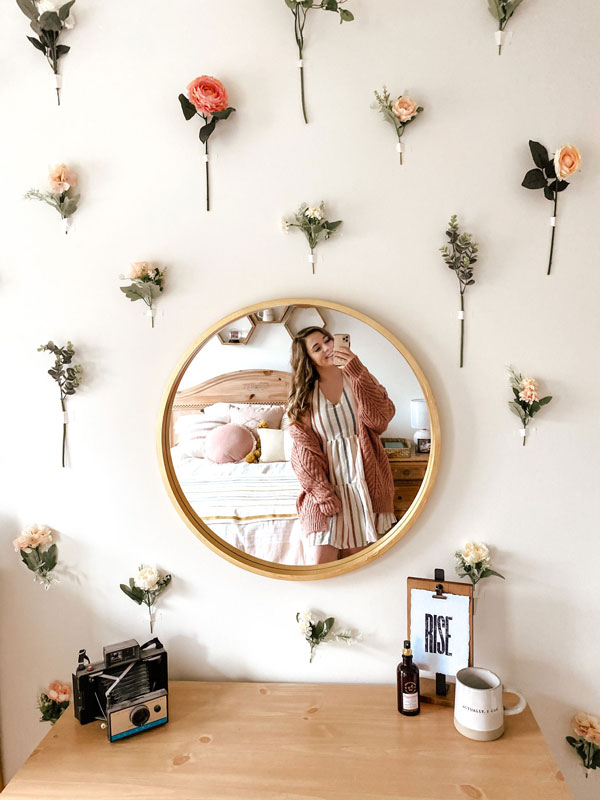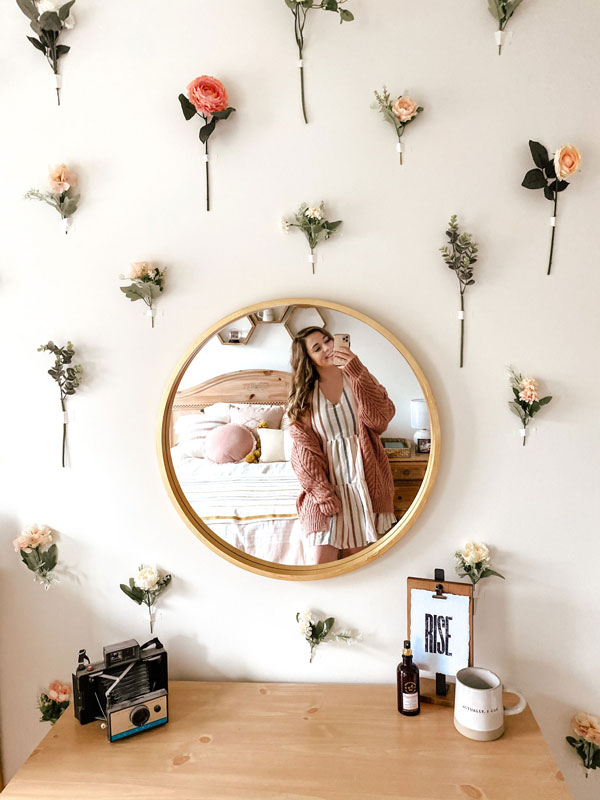 2. Artificial flowers in DIY Flower wall bedroom ideas | diy flower wall
It would help if you had small colored cardboard in different colors, scissors, hemp thread, and painting tape to make flowers. After cutting the colored cardboard, fold it into layers. After folding, close the middle of the paper flower with hemp thread and open the layer.
To create the shape of the flower, start from last to the last pull it out towards the hemp thread in the center of the paper. Do this for all the folded layers to get the shape you want.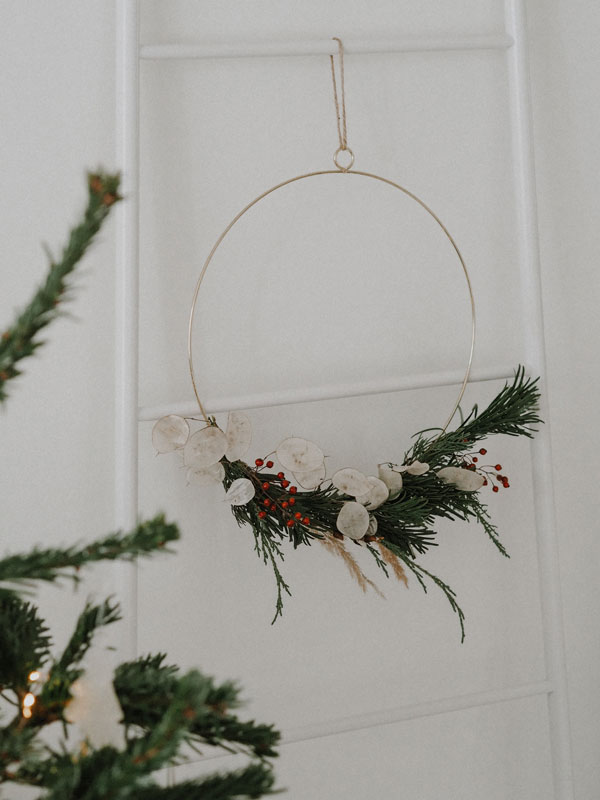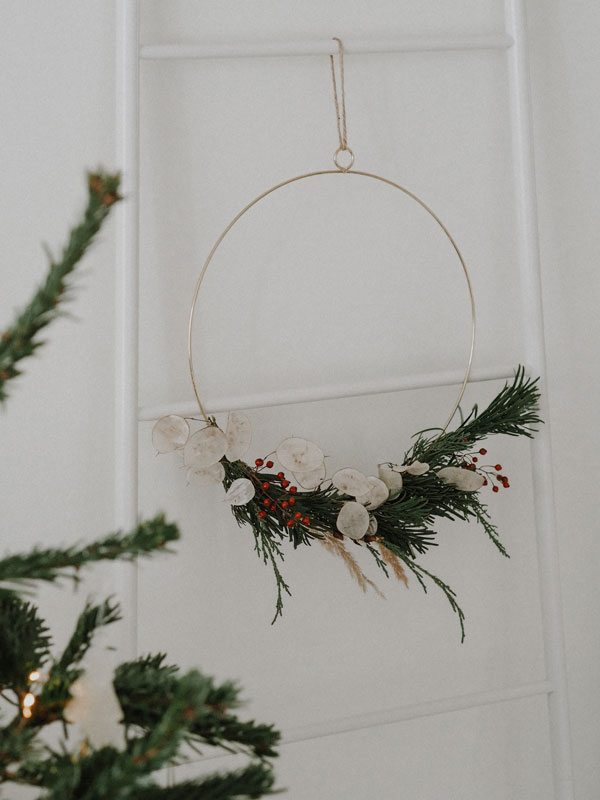 3. Make beautiful sentences with artificial flowers
Since you have no restrictions on making artificial flowers, you can write beautiful sentences with them on your bedroom wall—some ceremonies such as birthdays, weddings, or holidays. To increase the effectiveness of these sentences, you can do this most beautifully with artificial flowers.
To make a DIY Flower wall, you need some tools such as cardboard or thick cardboard. You will need lots of colorful plastic artificial flowers, carpet razors, magic, pliers, and hot glue.
Magically write your sentence on thick cardboard, then cut your sentence out of cardboard with a razor blade.

With the help of crimping wire, separate the flower blossoms from the stem and stick them on the word cardboard with hot glue. When done, wait an hour for the flowers to adhere to the phrase cardboard.

To install the inscription on the wall, you can use adhesive tape to remove it from the wall after use easily.
 5. Artificial flower wall framing |flower wall frame
You don't find anything like artificial flower framing to create a classic and tidy DIY Flower wall. The types of frame you can use are different.
Since the flower itself is colorful, you can give an attractive look to the wall decoration of the bedroom by choosing an old picture frame. The only time-consuming process in this area is making paper flowers, and we can find old photo frames in every home.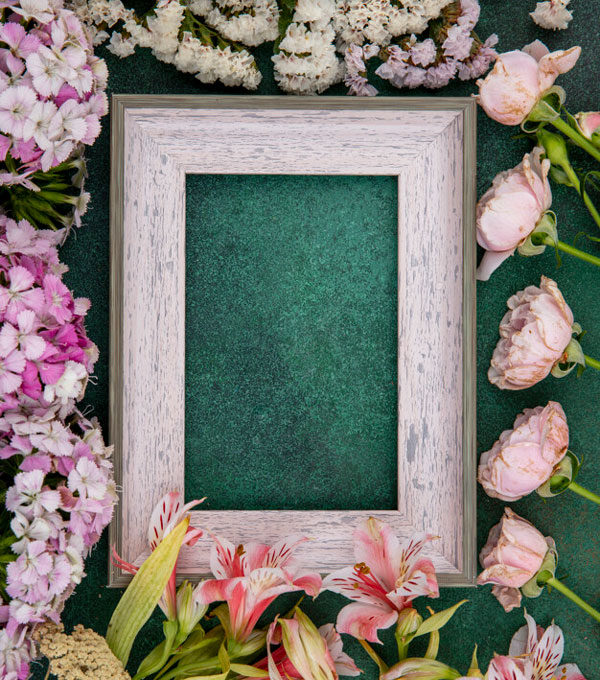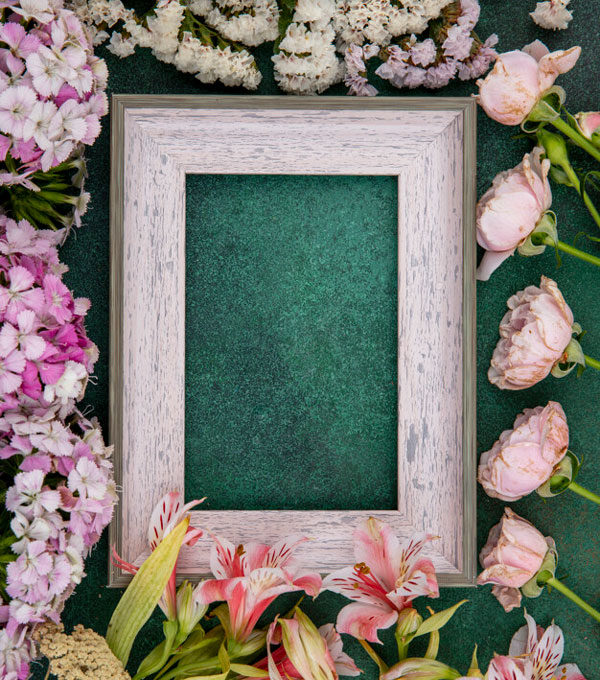 We saw that in any case, flowers, whether natural or artificial, can become a focal point in the DIY Flower wall in bedroom and other part of the home. Flower walls add exceptional beauty to the bedroom environment.
Stay tuned.