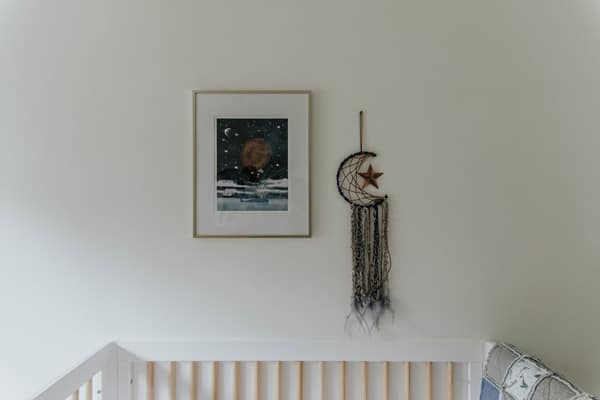 Home DIY & Ideas
Nursery Painting ideas to DIY | What is the best paint to use in a nursery?  
Are you eagerly awaiting the arrival of a precious little one?  Did you prepare their a safe and soothing environment for baby in your home?
Don't be worried! We provided some amazing ideas for nursery painting for all you expectant parents, grandparents, and interested friends and family. DIY724 helps you to do it yourself.
The best paint to use in a nursery – 5 colors to nursery wall painting
Non-toxic paint is important to paint a baby room. While newborns are sensitive to smells, choosing a non-toxic paint will reduce the risk of smells allergy. What about the best colors? What is the best color for nursery painting?
According to psychologists, some colors, such as bright red or yellow, can affect babies' moods, sleep patterns, and even how much they eat.
The following colors are the best nursery wall painting colors that can transform calm, restful, and nurturing. Read on to be inspired by.
Subtle Blues
Soft and delicate subtle blue is a perfect choice for a bathroom or nursery. Expand the feel, relax both body and mind by choosing this paint color.
Nurturing Greens
choosing a nurturing shade of colors for Nursery Painting will bring nature into your baby's room. It reflects health and well-being, especially if you opt the light to medium.
Cozy Pinks
Pink is a common choice for any baby's nursery. Pinks give the room a cozy, comfort and warm ambiance.
Contemplative Grays
Gray is a perfect modern choice for nursery painting. You can easily match other stuff like furniture and accessories with this color.
Soothing Whites
White is a perfect backdrop for a soothing room for your little one. Some shades are excellent options, such as soft ivory, antique white, pearl white, cream, vanilla.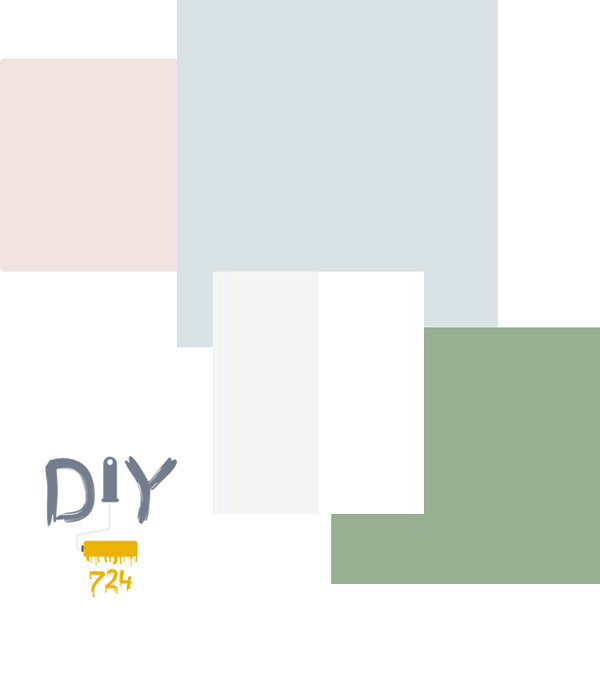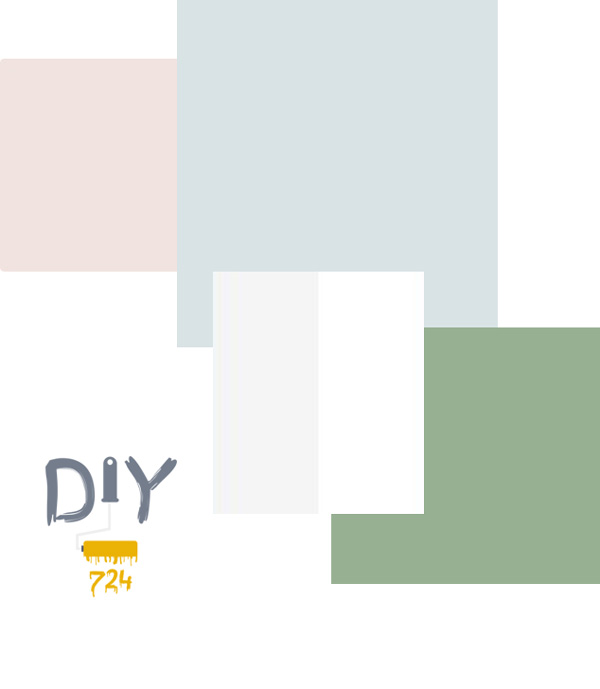 What kind of paint do you use in a nursery?
Use non-toxic colors for painting the nursery. You can keep your baby safe from harmful chemicals in color paint.
Volatile organic compounds (VOCs) are chemical compounds that emit in the air from freshly painted indoor surfaces. VOCs cause multiple diseases, such as asthma, sick building syndrome, and chemical sensitivity. To avoid exposure to VOCs, be careful when you select the products for babies and around the baby.
Choose water-based, lead complimentary colors.
painting the nursery should be done at least 2 months before the arrival of the baby
If it needs to remove existing paint, be careful of lead.
Read the color painting label. You must be cautious as a pregnant.
How do you paint a nursery?
Imagine you're looking forward to meeting your little baby after 9 months. It's an exciting time, and there are a lot of things to do. You need to prepare your baby's nursery in the best way. No doubt you would love the first room your baby lives in to be just perfect and really make it a calming and happy place for your baby to wake up.
We try to make things easier, so the following items are some of the best ideas for Nursery Wall Painting and getting ready for your special arrival.
Nursery Painting ideas to DIY
A DIY Nursery mountain mural
According to thesweetestdigs, to DIY a Nursery Painting you'll need 3 colors (medium gray, light grey, and black) / Good quality painter's tape / Damp Washcloth / Paintbrush & Rollers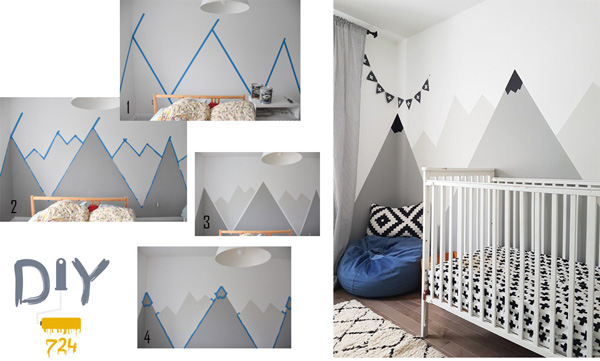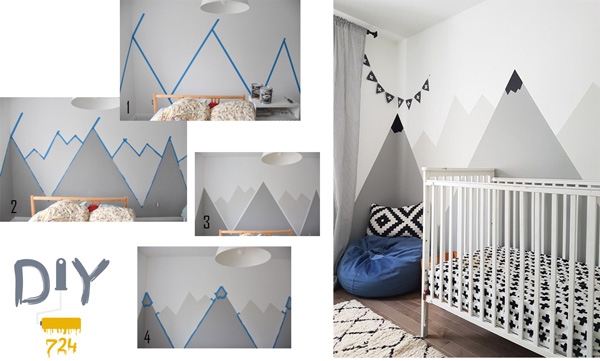 you can check this video on Youtube, and watch another Nursery mountain mural tutorial.

DIY sun mural
You'll find on almostmakesperfect, a great sun mural. Start to diy and enjoy.

Rainbow wall

Geometric wall design
Here there are some simple ideas found on Pinterest. Enjoy them!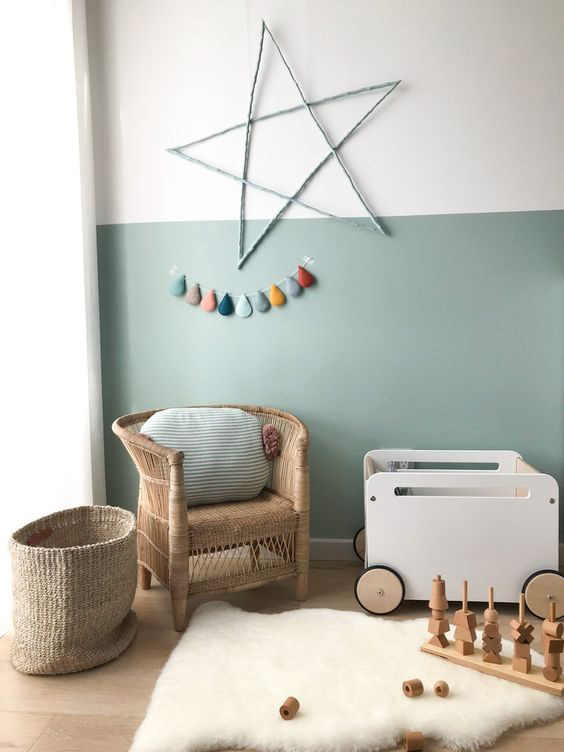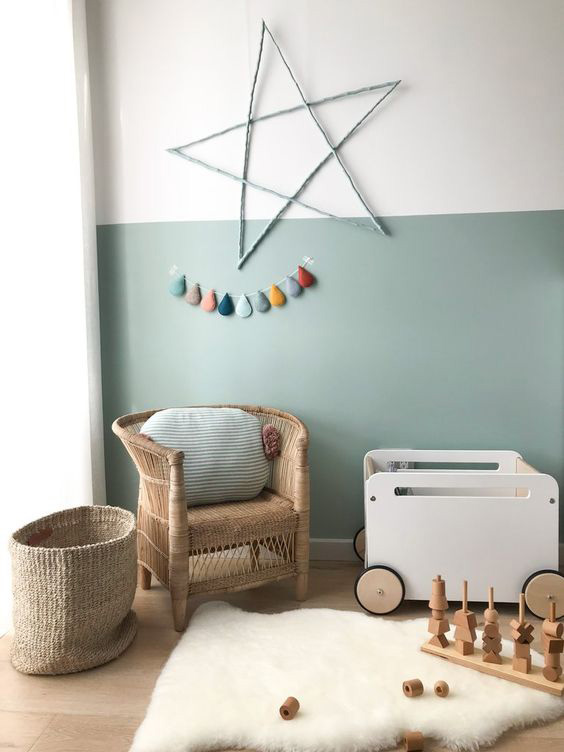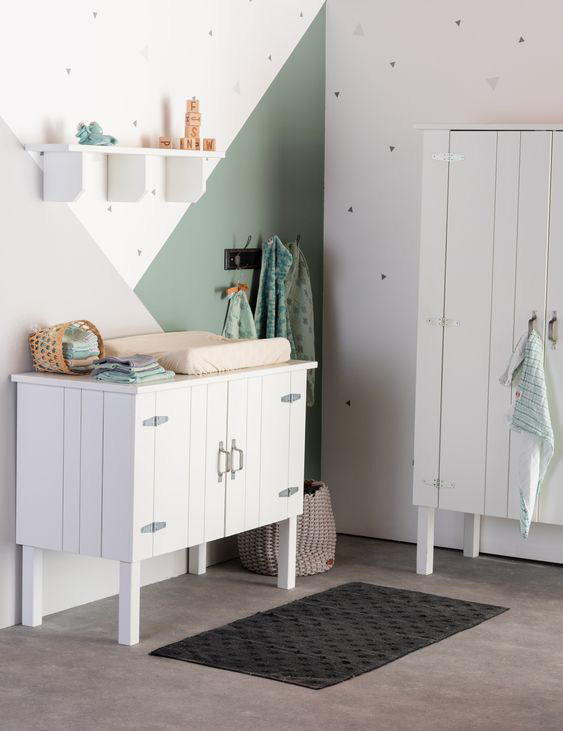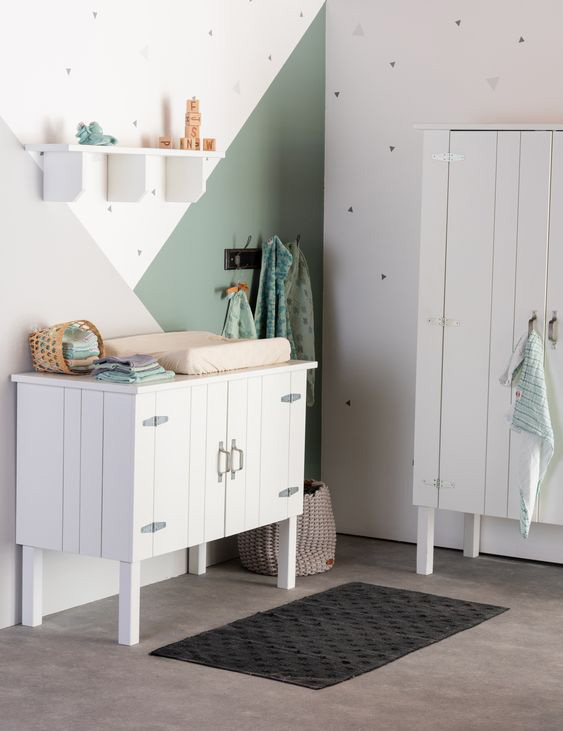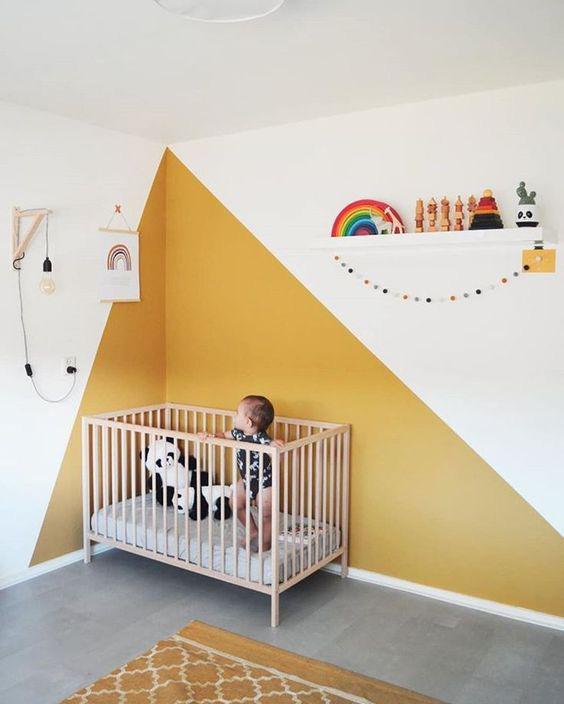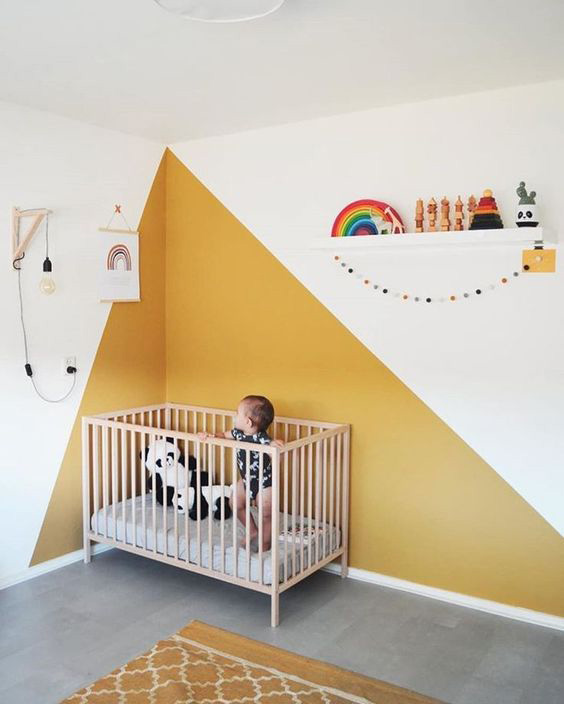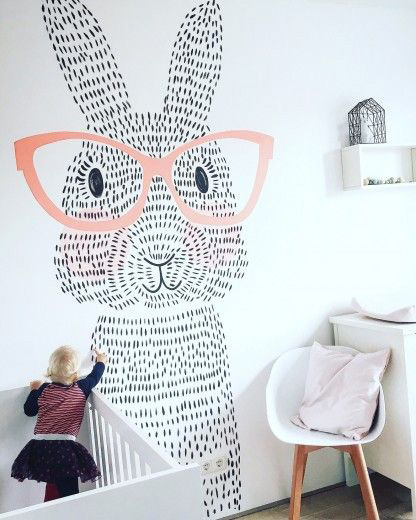 How do I choose a nursery art – Nursery Painting
When you have a baby on the way, you'll spend some time imagining their nursery. To have a perfect room for the arrival of your little one, consider the following tips for choosing the nursery wall art according to your personal preference is.
Pick art that you like to look at

 __ your baby bedroom is where the baby should be enjoying. Imagine beachy vibes, abstract art, inspiring quotes, etc., as a comforting and enjoyable space. 

Choose art that they will grow into __ as your child grows in this bedroom for some years; we recommend staying away from wall art that is too baby-ish.

Mix and match

 __ decide on 1 theme. Mix and match framed prints, canvas prints, family photos, pieces of art, etc. 

Don't overthink it __. Don't get too stressed, because this process should be a fun experience! Trust yourself and do it yourself to create a perfect space for your baby.
What colors make babies happy?
Psychological studies show that some colors can influence mood and behavior, stimulate the brain and body, and even affect your little one's health.
If you are going to design a nursery painting, you should take a minute to consider the psychological effects of your color choice.
Warm colors (Red, Pink, Yellow, Orange): Rich and highly emotive |  excites and energizes the body | increasing heart rate, blood pressure, and respiration.
Cool colors (Blue, Purple, Green): have a calming effect |  feel spacious and relaxing |


At DIY724, we want to make sure you find the best Nursery painting ideas for your style and your home. If have any questions, feel free to comment.