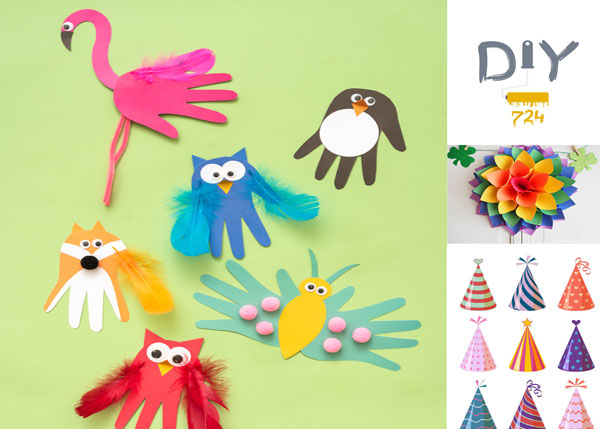 In addition to the entertainment aspect, making construction paper crafts also helps to increase your intelligence and creativity. In the following, DIY724, have prepared examples of making handicrafts and construction paper crafts. Stay with us. 
What crafts can you make with construction paper?
In this video of 5-Minute Crafts FAMILY, we show you 35 unusual paper crafts you will adore.
In this video of Easy Kids Craft, We have put together some of our favorite easy to make Christmas Paper Crafts for Kids.
All parents love to raise creative children
Creative children in adulthood become skillful human beings. Also, Creative people find new solutions to their problems. They can be happier and more successful in life. But how to cultivate creativity? 
One of the ways to foster creativity in children is to make handicrafts. We all have a lot of colored paper or even waste paper in our homes that we think should be thrown away. Children can easily cope with this paper and different shapes. And create beauty using paper. We have collected some examples of construction paper crafts  so that children and even parents can get ideas by seeing these beautiful crafts. 
Construction paper flowers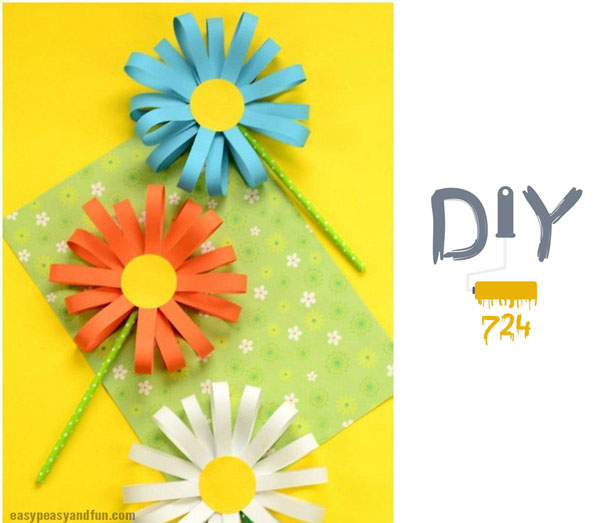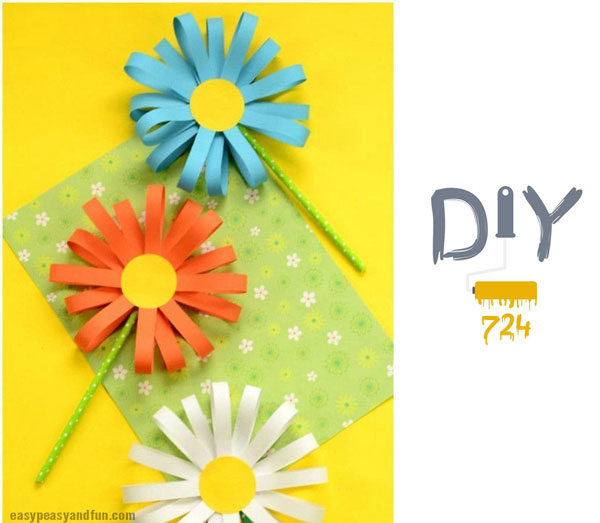 Using colored paper, you can make different flowers with beautiful colors. Making these flowers is very simple, and with a bit of care and patience, you can make these simple and exquisite crafts. 
usage: This simple and easy art craft brings us attractive and happy colors and is a good choice for Mother's and Valentine's Day gifts. 
In this video of VENTUNO ART, we show you 6 Easy Paper Flowers.
Equipment
Colored paper 

 ruler 

 scissor 

 Adhesive 

 straw

 Adhesive tape 
Animal crafts with paper (animal construction paper crafts)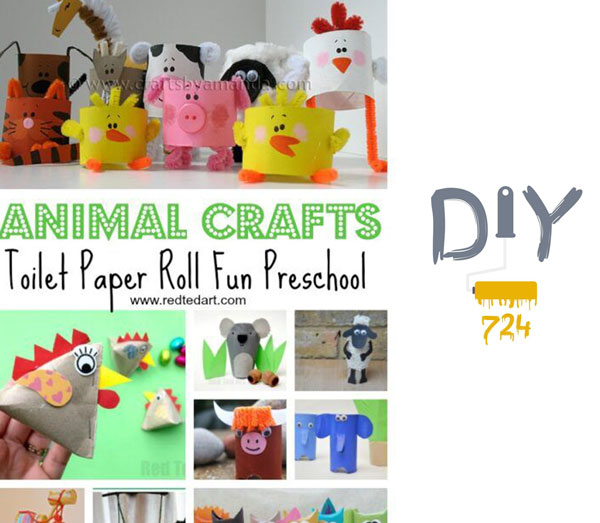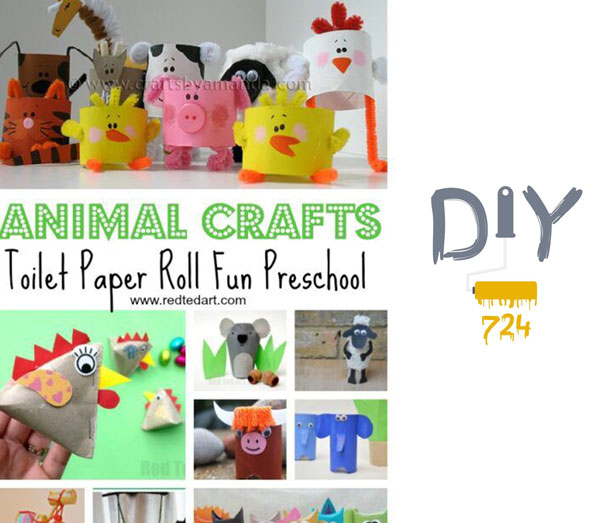 Animal crafts are a popular and lovable idea for making all kinds of crafts. In this section, you can see a beautiful collection of crafts with easy paper made in the form of lovely and funny animals. 
In this video of CraftISH Corner, we show you Paper animal craft ideas for kids.
Birthday paper hat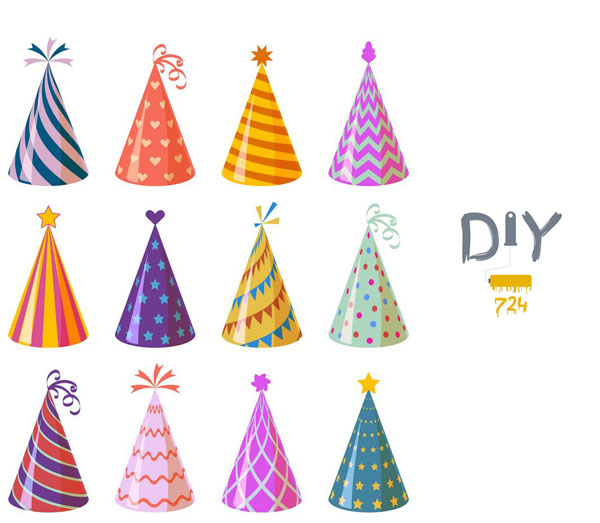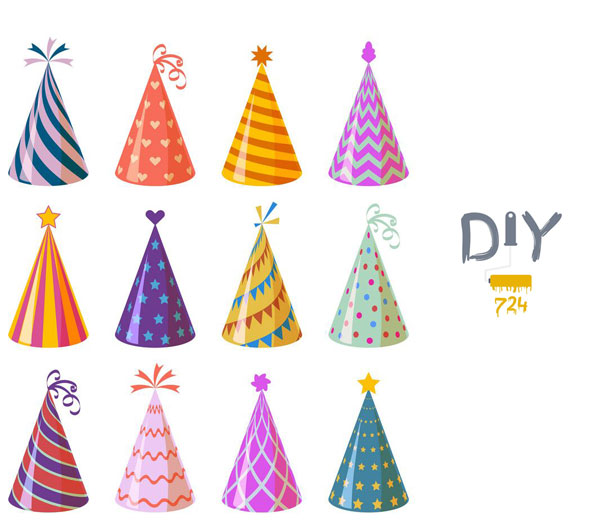 you can make Birthday hats with this beautiful papercraft. Making these hats is so simple that you can make them in large numbers and provide them to the guests. Decorate hats with wreaths and sequins (or whatever you like). 
 usage: Get ready to easily make these birthday party hats in different sizes and colors. 
Equipment
 

Patterned colored paper (in different colors and designs) 

 Adhesive 

 scissor 

 stapler 

 Pom Pom or puffy tassel in different colors 
In this video of Noreva Projects, we show you How to make a party pom pom hats for kids.
 Construction method for this construction paper crafts
 

Cut out the patterned paper and make it into a cone 

 Arrange the edges and staple to keep the cone shape in place 

 Make sure the hat is the size of the baby's head 

 Decorate the tips of the cones with puffy tassels, as shown in the picture 

 Your birthday hats are ready! 
Making a decorative frame with flowers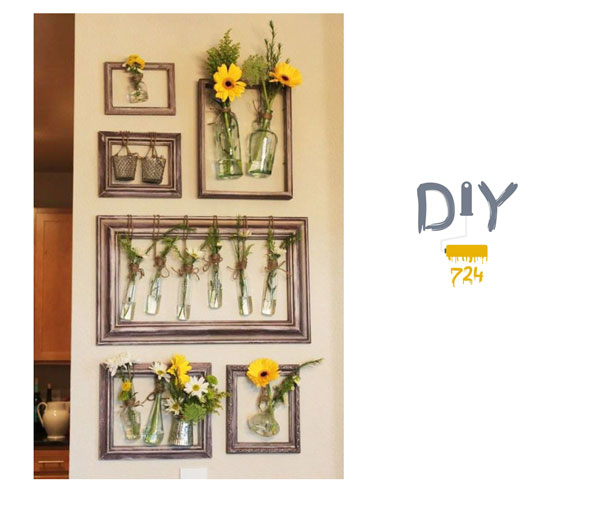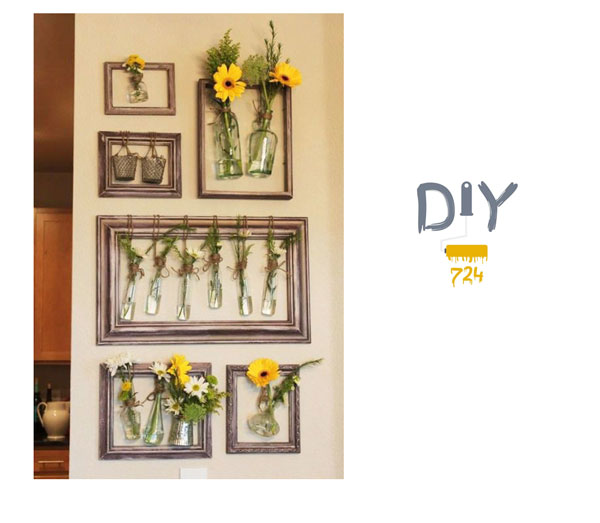 Get ready to decorate the wall of your room with a unique frame. This creative papercraft is a good gift for any occasion that you can easily make using different colors. 
 usage: This construction paper crafts is a simple way to use waste and turn it into beautiful things! 
Equipment
Colored paper 

 Pencil 

 scissor 

 Adhesive 

 Gun glue 

 Golden color 
 Construction method for this construction paper crafts
 

Draw large and small petal designs on paper 

 Cut the petals and the circle that forms the center of the flower 

 Draw a few lines on the petals and roll them tightly around the pencil to make the petals look prominent and natural. 

 Now glue on the petals and stick them to the round paper's center of the flower. 

 Make paper tubes with newspaper. 

 Insert the two sides of the paper tubes into a wire with gun glue 

 Bend the flower stalks according to the shape to get a natural look 

 Cut a piece of cardboard enough to make a frame 

 Paint all the petals golden, red, and silver For more charm. You can stick jewels in the middle of the flowers. 

 Glue the flowers to a wooden plate and place the frame around it as shown 
---
Paper and cardboard are the most straightforward tools for making all kinds of children's crafts. So you can use paper to make envelopes, eggs, Santa Clauses, crowns, decorative pendants, tops, bookmarkers, and many other construction paper crafts. We hope you like this article. Use simple and easy techniques to make cute construction paper art and keep your child entertained for hours.