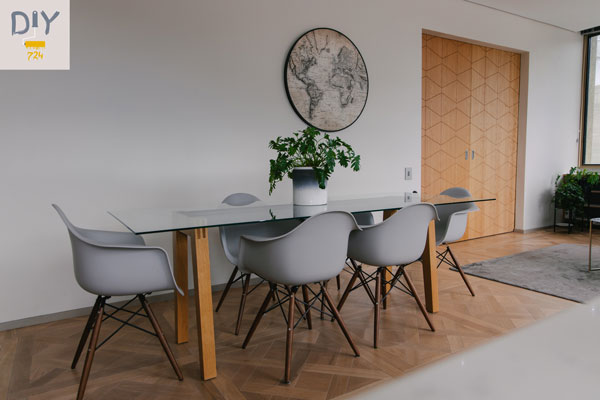 colors can affect our degree of satiety or hunger and stimulate our appetite. By choosing the right dining room colors, you can influence your guests' desires and be a unique host for them.
Colors have a significant impact on our world. In addition to dominating our thoughts and feelings, they can affect our degree of satiety or hunger. Choosing the paint colors for the dining room is very important and significantly impacts guests' appetite.
Many restaurateurs use color science to attract customers and stimulate their appetites. In addition to this article of DIY724, we will introduce the dining room colors ideas that increase and decrease your appetite. Also, if you want ideas for wall decor and DIY room decor, check the link.
Neutral dining room colors (Neutral dining room painting)
Neutral colors are a good choice for the living room and dining table, which can be set with other colors and give a new look to the room. Here are 2 neutral colors :
White and cream dining room colors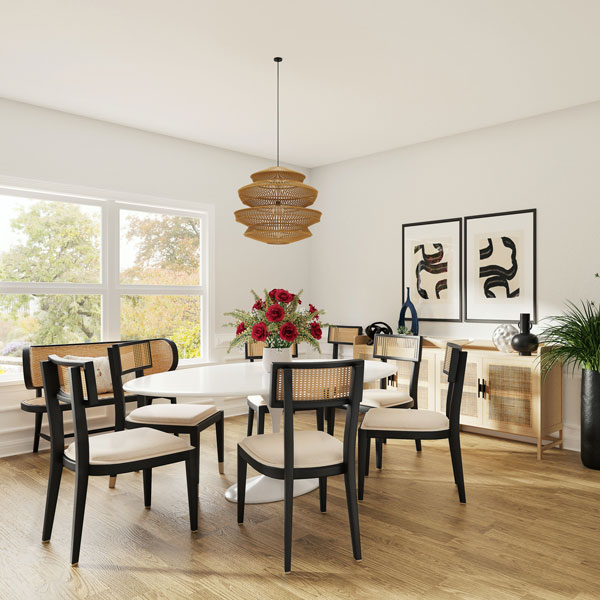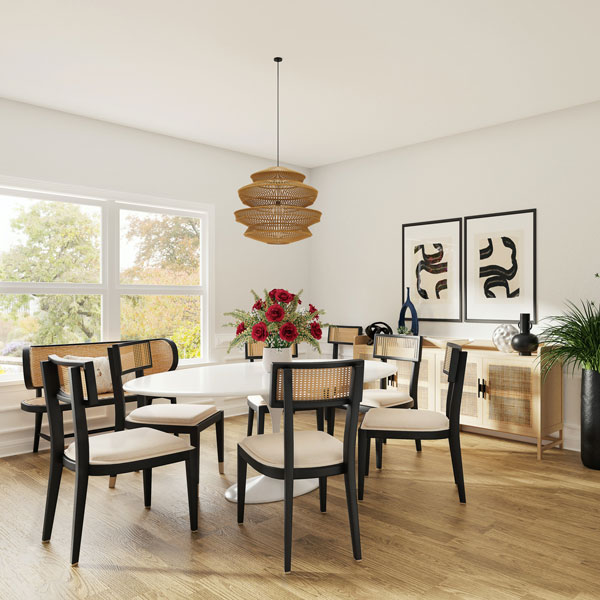 Look at the first picture. At first glance, everything looks like cream. But when you look precisely, you see a dark lead color, which belongs to the gray family, in one of the middle walls; The bone and opaque bronze color, which is from the Brown family, is used on the two side walls next to the white color of the decors.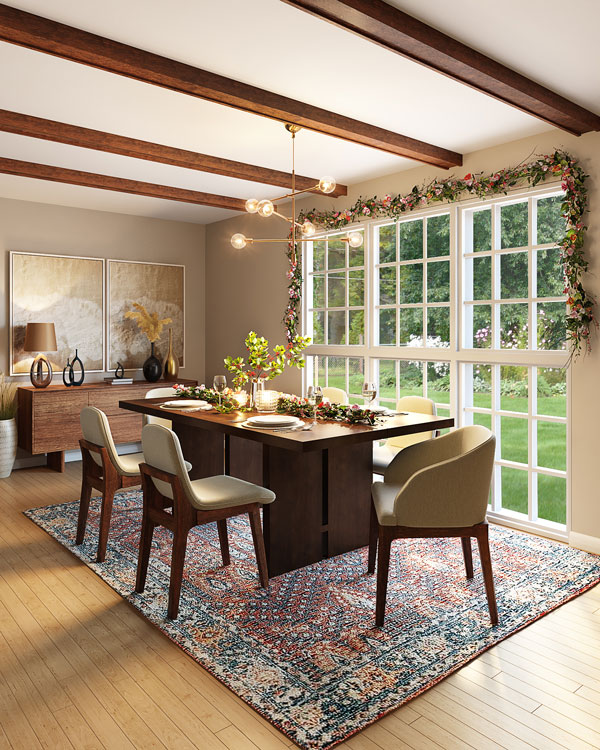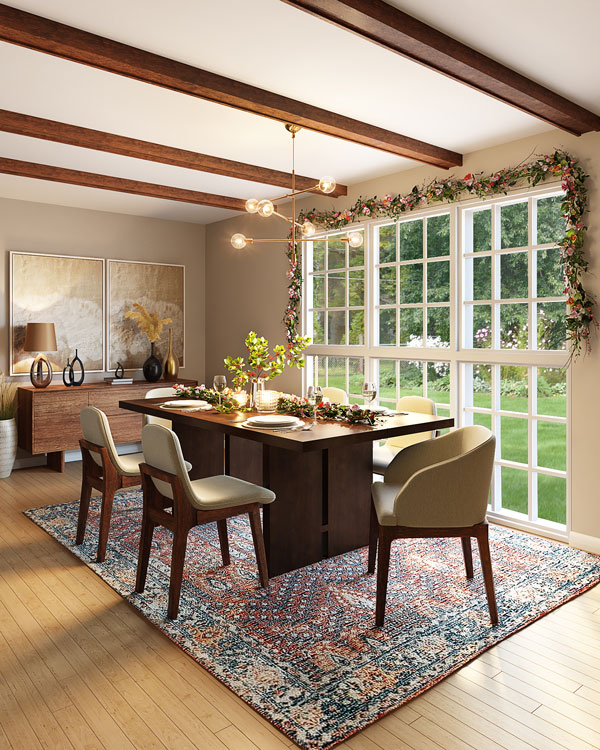 In general, the design of this dining room is quite luxurious and formal. For this reason, the color combinations, which are all bright and without using contrasting colors, have been used well and carefully.
Dining room decor in gray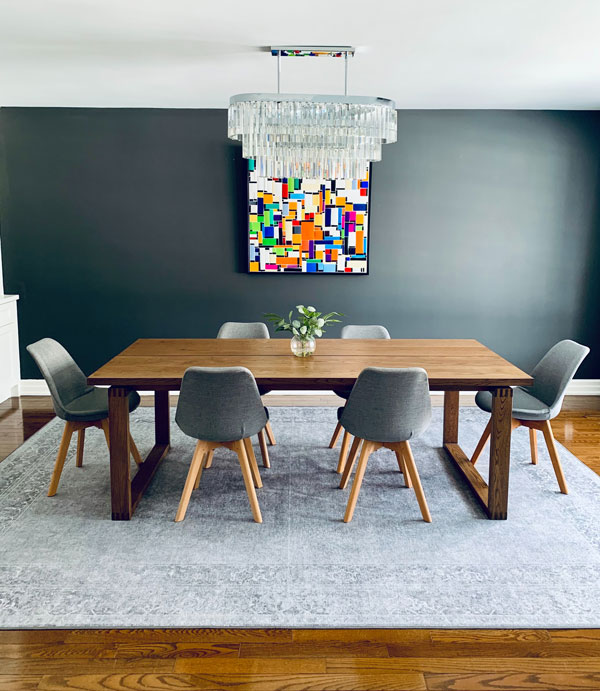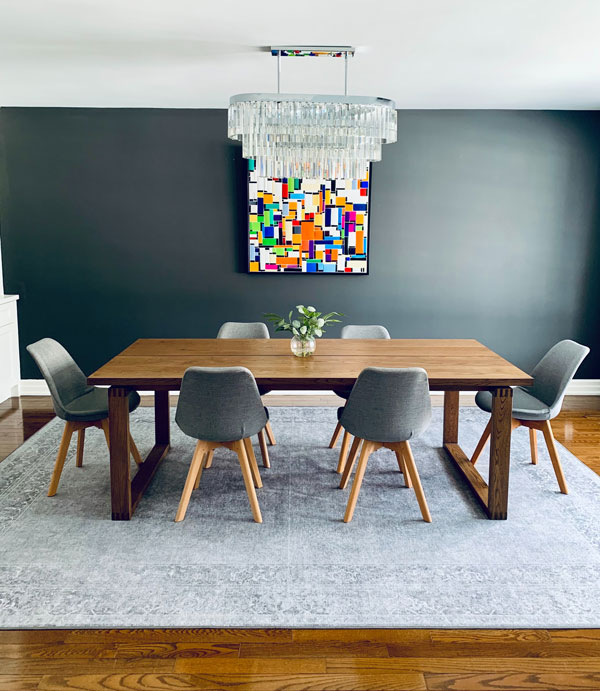 Gray is a neutral color that evokes calm and needlessness. Using warm colors such as amber, purple or brown, wood, with gray will warm the room. But what makes this decoration attractive is the use of decor and tables with wooden designs and realistic paintings and plants, which creates a warm and natural atmosphere and multiplies the effect of gray dining room colors.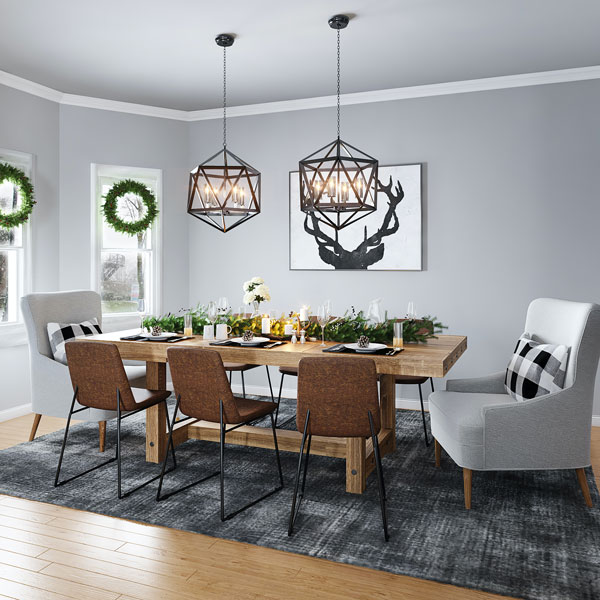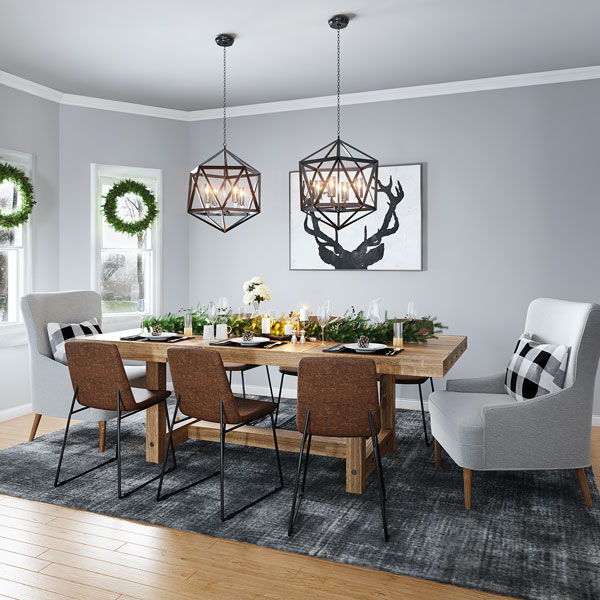 Of course, the use of yellow also helped to energize the space. Do you see? Even using one color can create two areas with two different energies. And it depends on what you expect from the room and, therefore, what dining room colors should use in room.
Painted dining table (DIY dining room table)
In this video of Your House Needs This, you see 55+ Best Dining Room Table Decor Ideas 2021 and also we provide home decor tips and advice as well as ideas to make your home even more amazing.
Check out this quick and easy dining table makeover on Hometalk, using just a few products!
Suitable dining room colors that increase appetite ( Best paint colors for dining room)
In the following, we will describe the best dining room colors that you can choose for your dining room and provide the necessary tips.
Red is one of the most appropriate colors for the dining room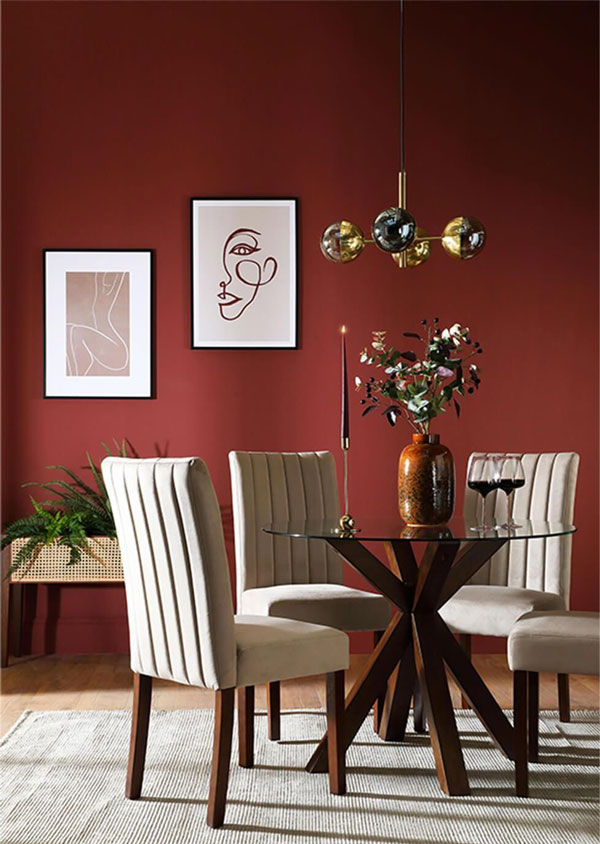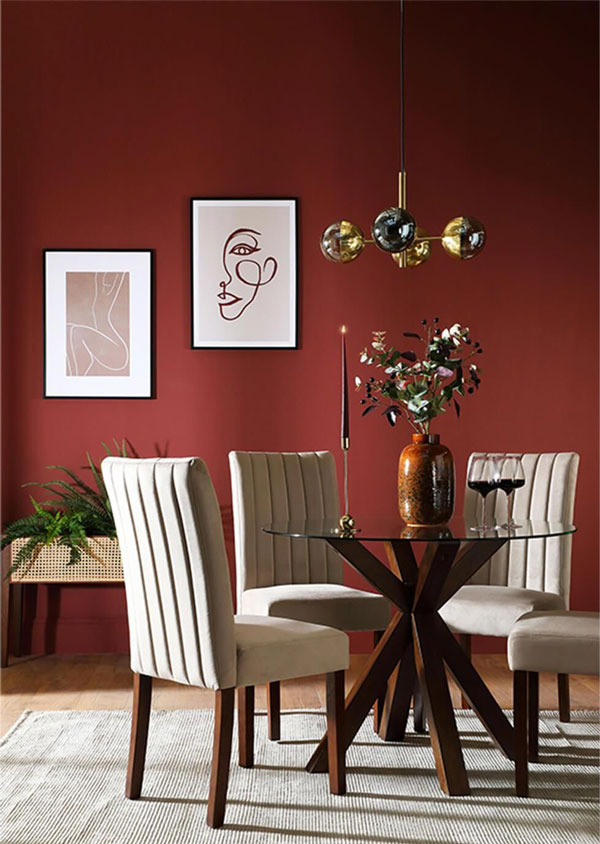 Red is a very vibrant and exciting color!
The red color tilts people together and makes them talk, making it suitable for decorating the living room and dining room. But as I say, for all dark colors, you have to be more careful when using red in small spaces.
Colors are closely related to appetite, and red increases appetite.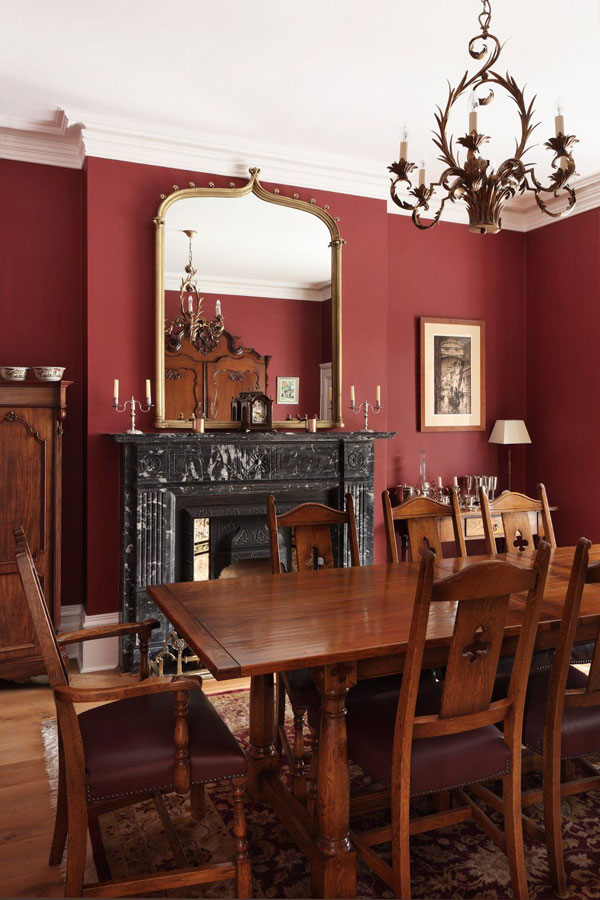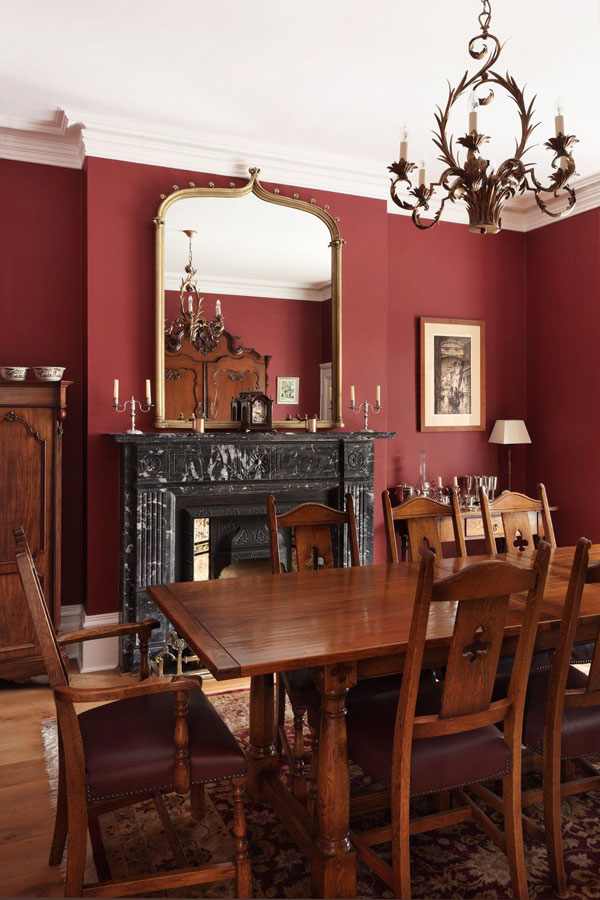 If your dining hall is red, be sure to prepare enough food for your guests because seeing these dining room colors will stimulate their appetite.
Spicy wine red, in addition to having a sense of excitement and energy, are heavier and are more attractive for entertaining guests. In general, the dining room colors of the red family go well with black, white and green.
Yellow is one of the most suitable colors for the dining room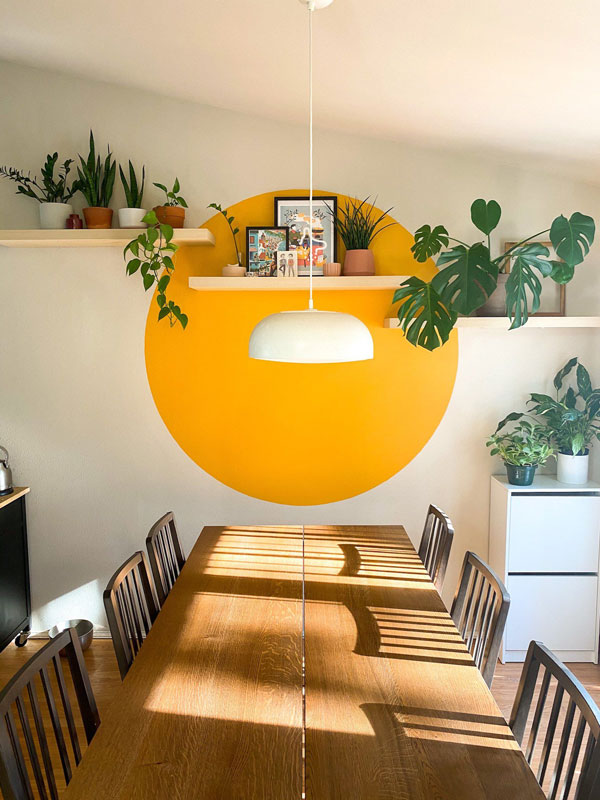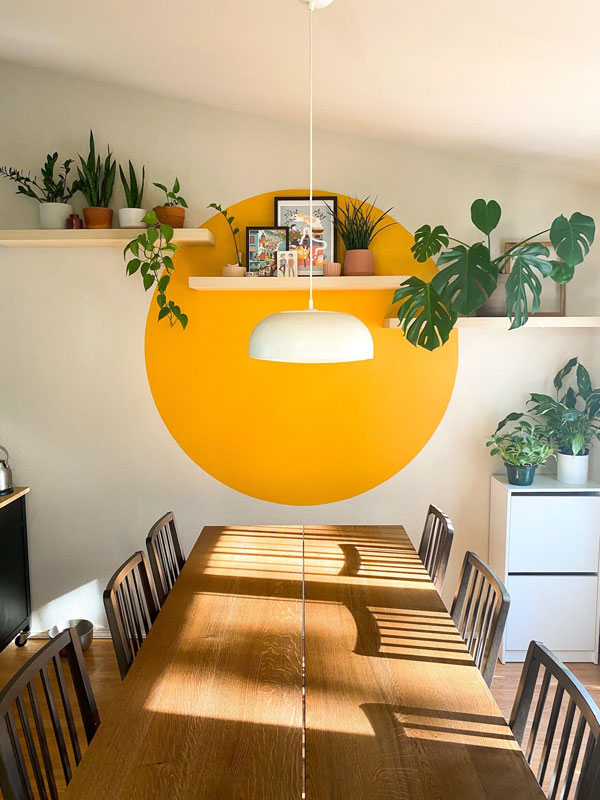 Yellow is a source of energy, joy and happiness, and at the same time, in some combinations, it induces sadness. So it is imperative to use yellow with what spectrum, how and next to what colors.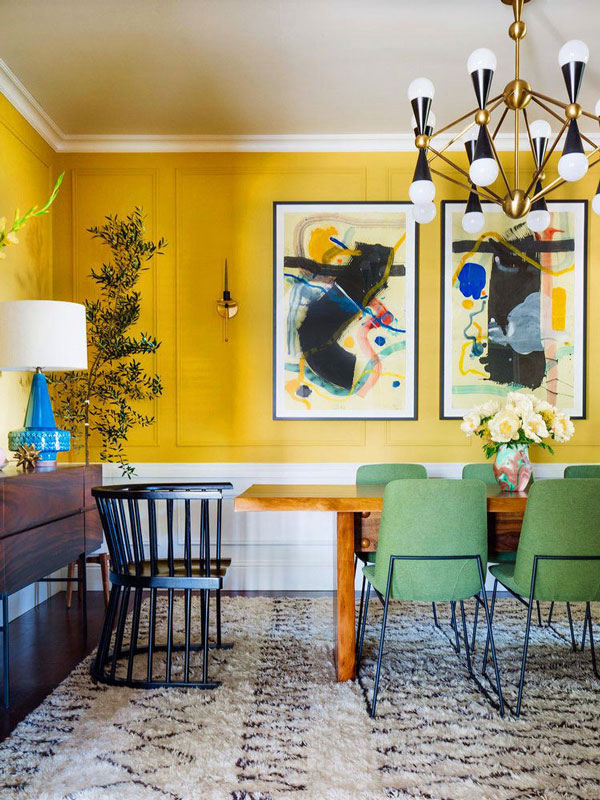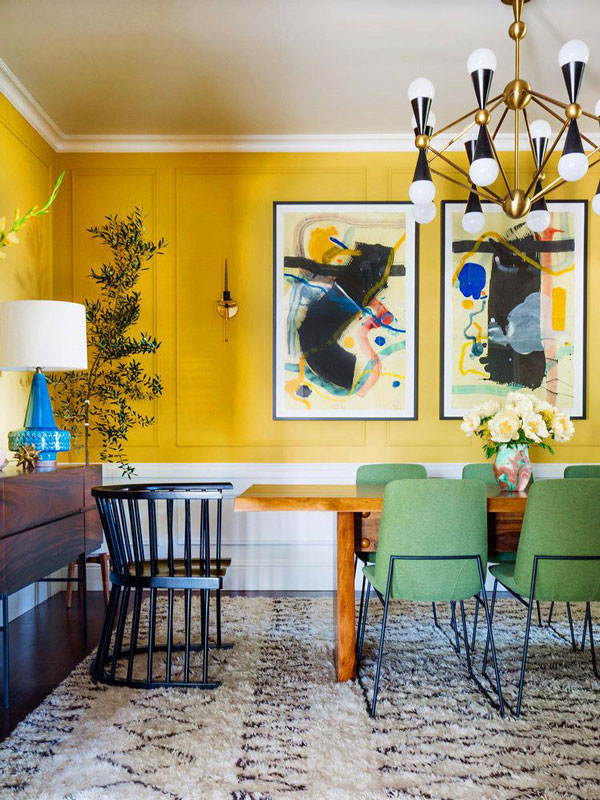 Yellow is one of the warm dining room colors that remind us of joy, sunny days, and comfortable spaces. This dining room colors increases appetite and is very suitable for the dining hall because it makes the space more intimate. The yellow color makes your dining space more beautiful and makes the guests eat all their food to the end.
Orange is a delicious color and suitable for the dining room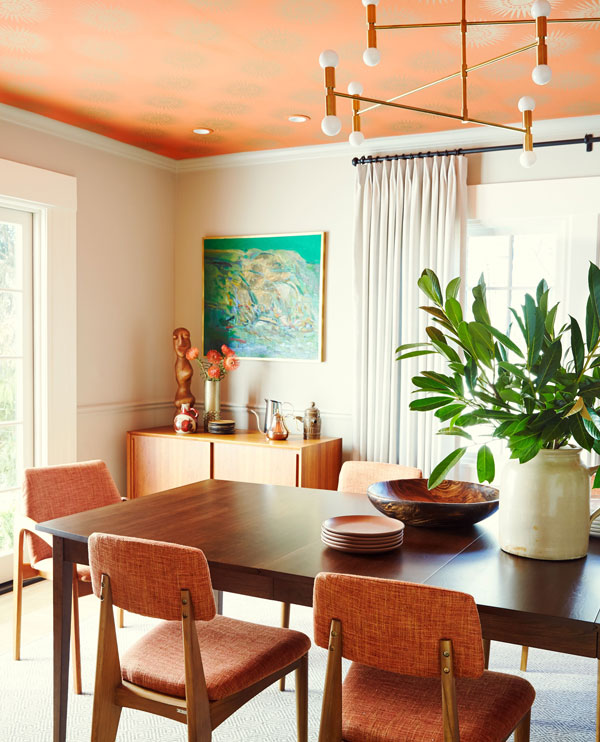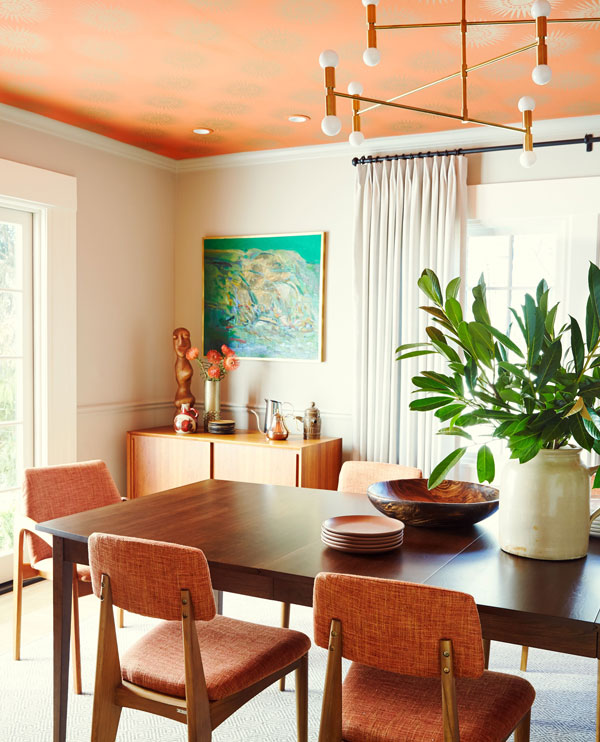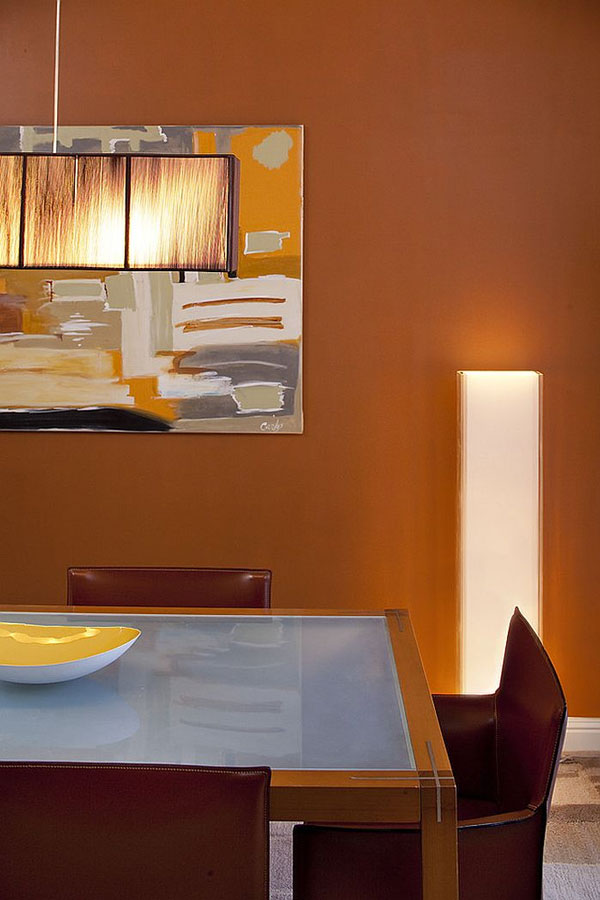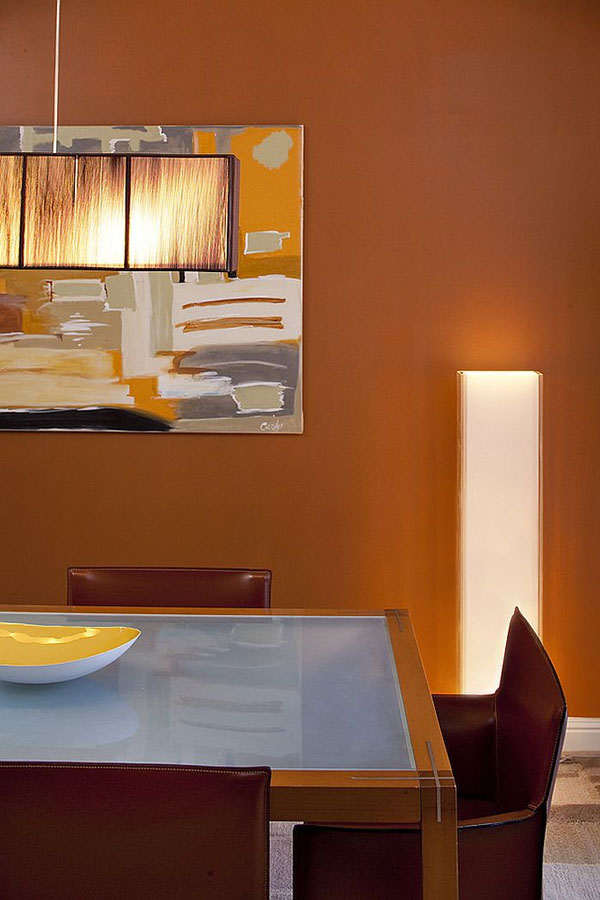 Orange is one of the tastiest dining room colors. Seeing this color stimulates your appetite and makes you feel hungry. It is better to paint your dining room in orange with a shade of cantaloupe color and thus promote your guests' desire.
Unsuitable dining room colors that reduce appetite (dining room paint colors)
In the following, we will describe the worst dining room colors and provide the necessary tips.
Blue is one of the worst colors for the dining room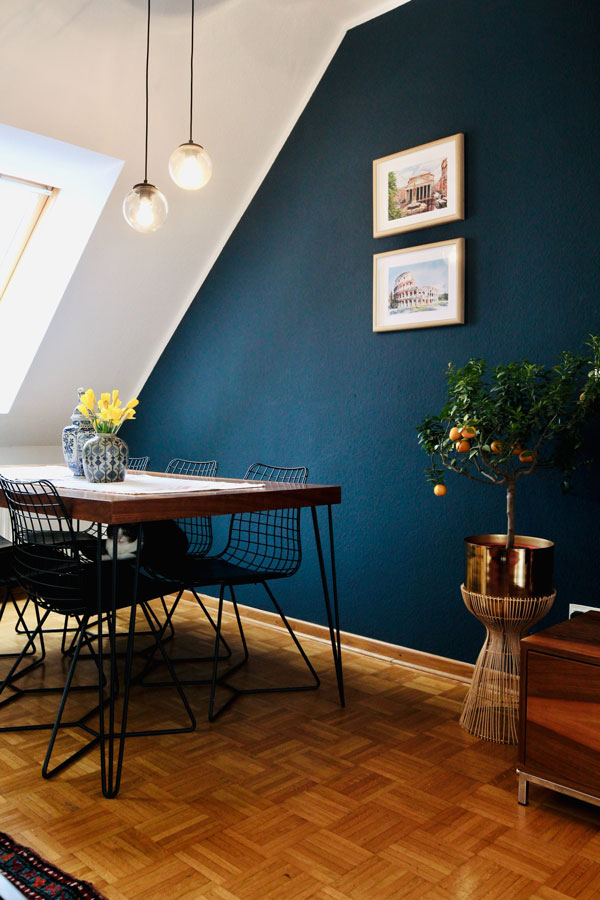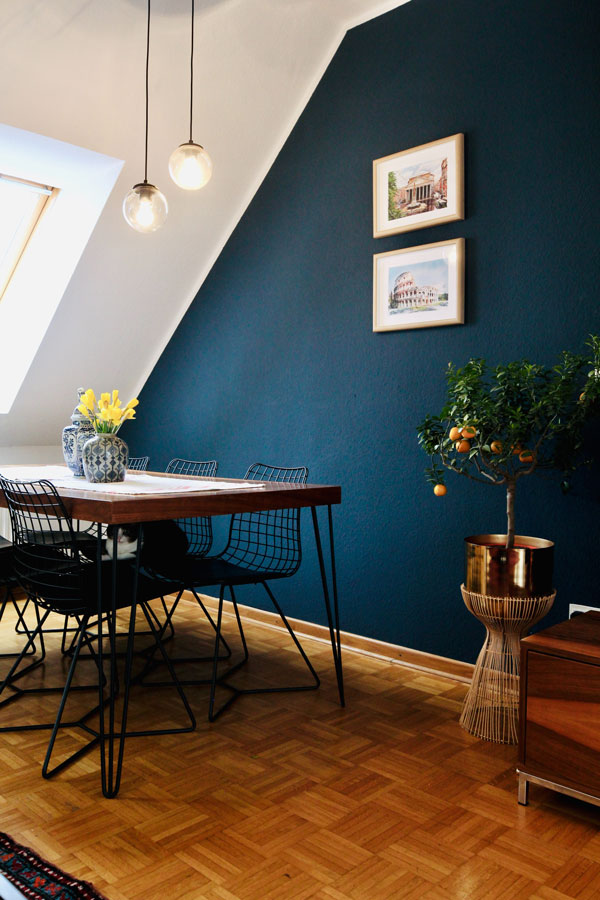 If you are on a diet, it is better to color your dining room blue because blue suppresses appetite and is directly related to relaxation. Using these dining room colors will make your guests not hungry and reduce their needs.
Blue is one of the most plentiful colors of nature and refers to the soul and faith.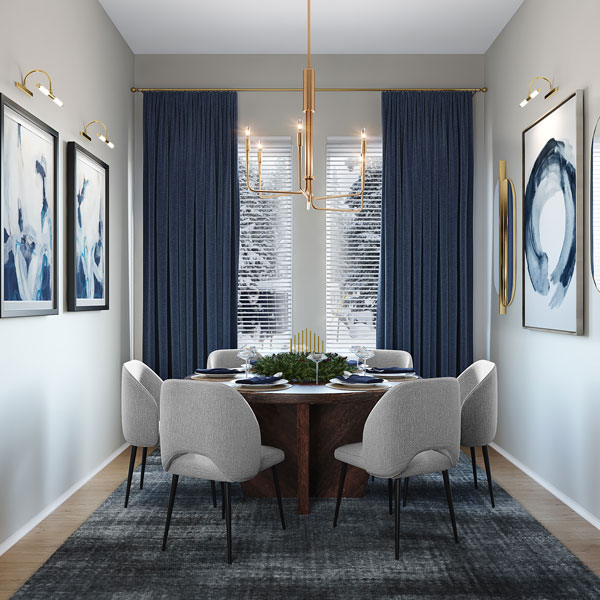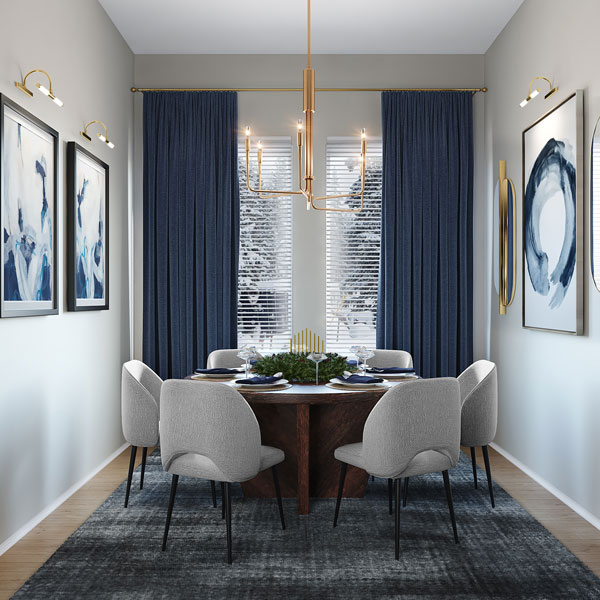 So, it is a symbol of calmness, purity and stress reduction. Blue is generally an excellent color, and it is better not to use its light spectrum in places where we need energy.
Light pink is one of the most inappropriate colors for the dining room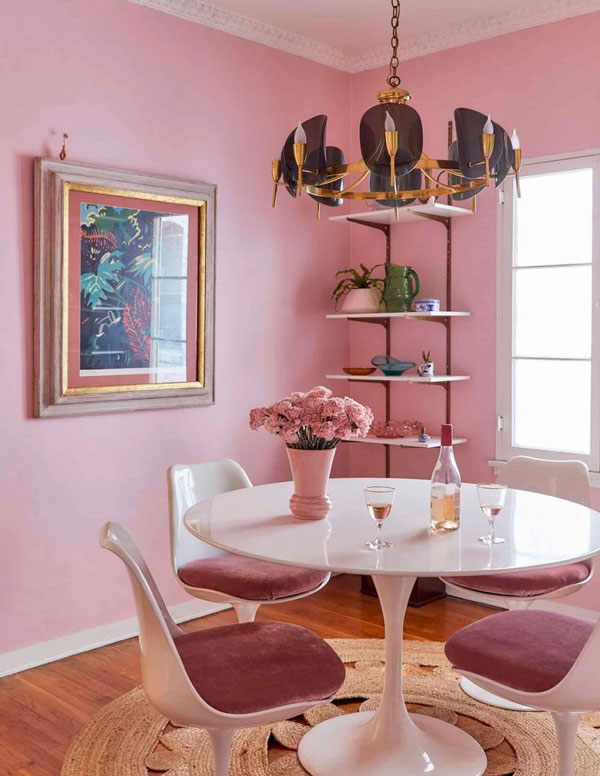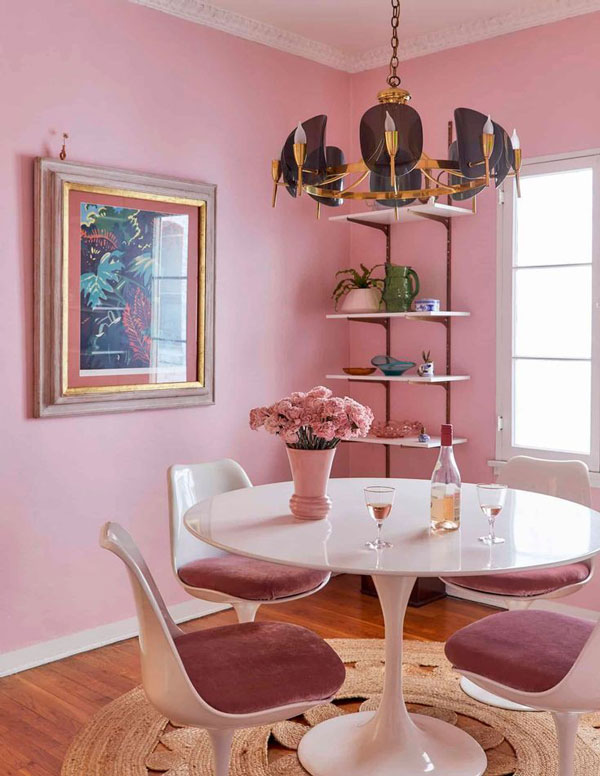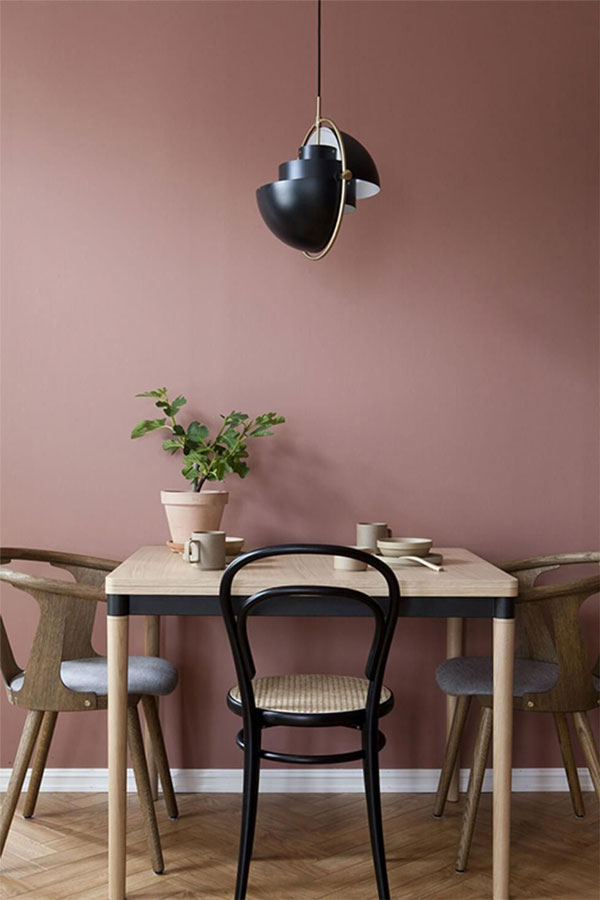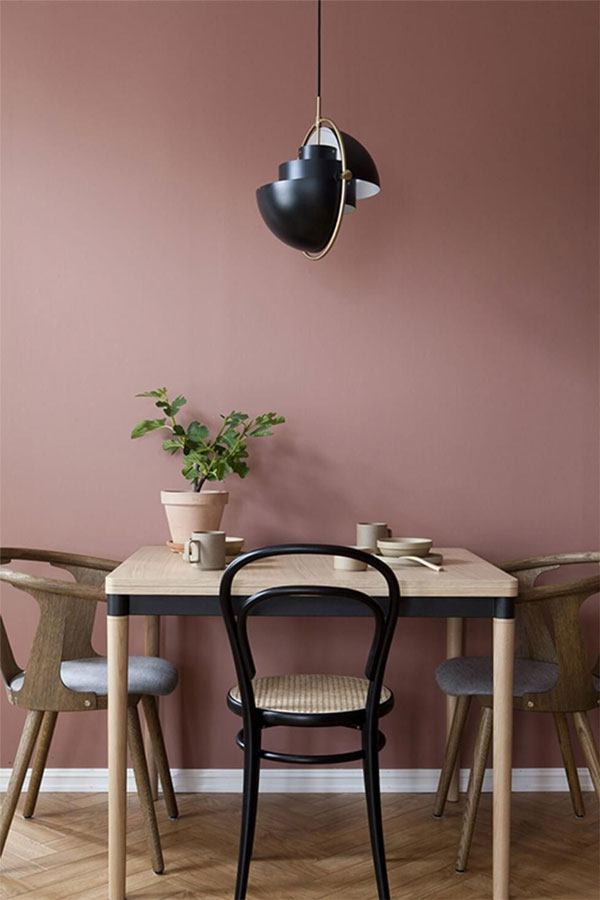 Another calming but appetite suppressant color is pink. pink color reduces the need. Using these dining room colors with gray or blue tonnage will make your guests not enjoy your delicious food.
Emerald green is the wrong dining room colors that reduces appetite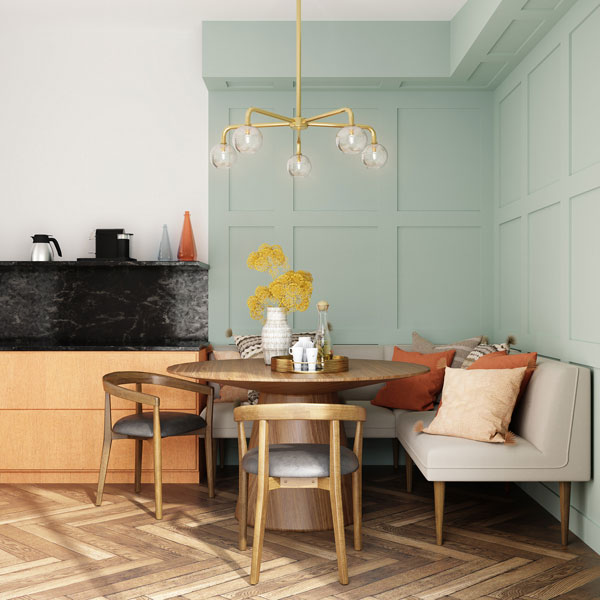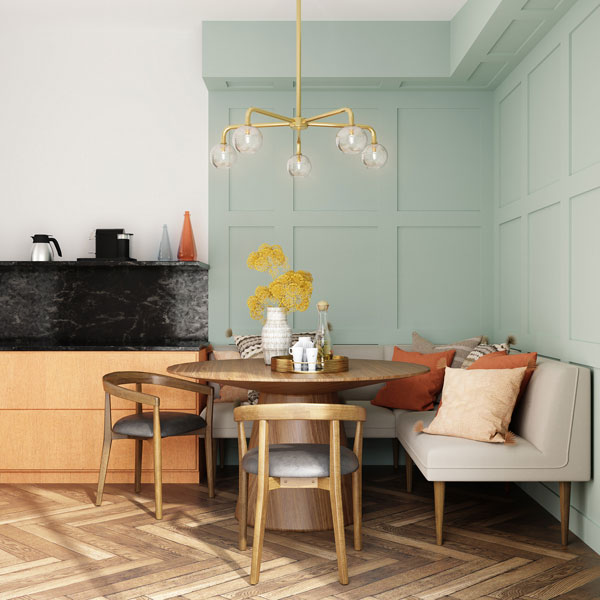 Emerald green is a color that makes people full of energy, but they get tired of this color after a while. Choosing this color is not suitable for the dining hall because it reduces the appetite and causes your guests to leave the dining table too soon due to fatigue. But other shades of green are suitable, such as bright moss green or olive green.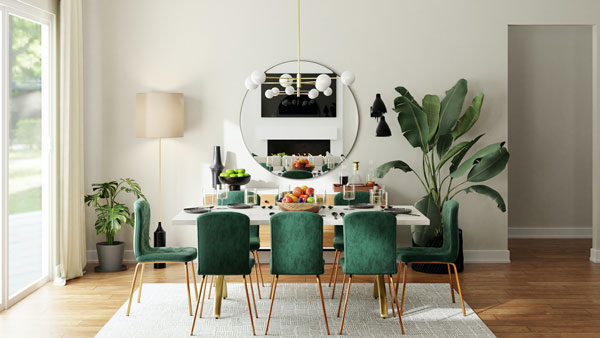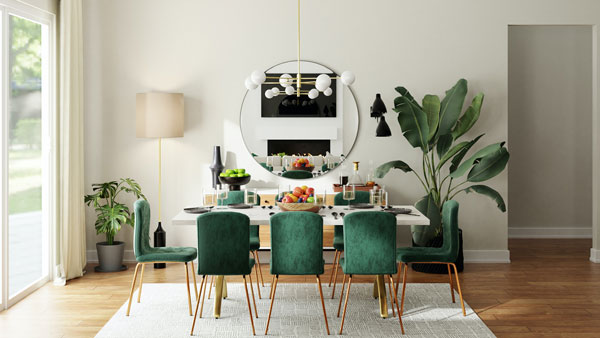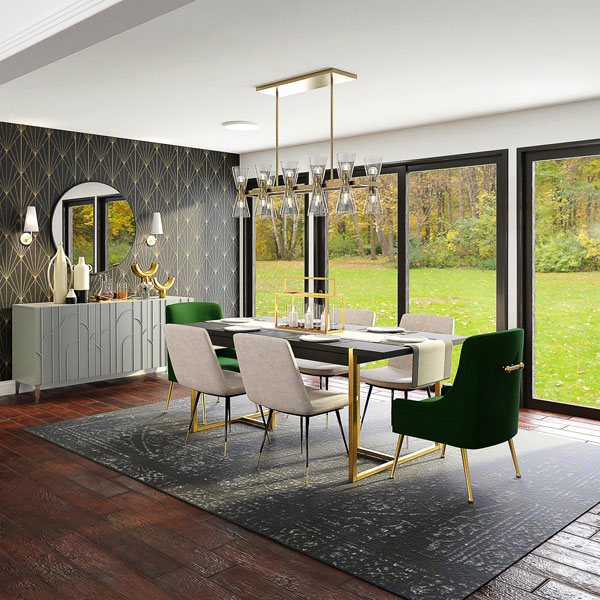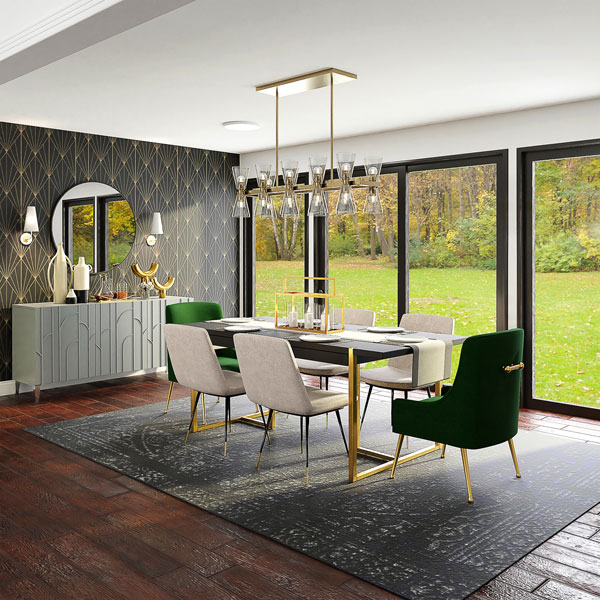 Dining room decor in black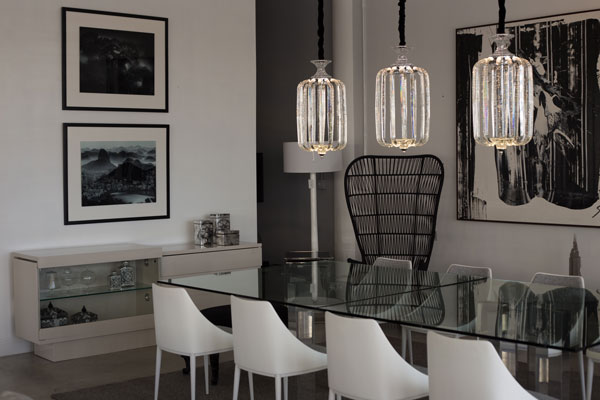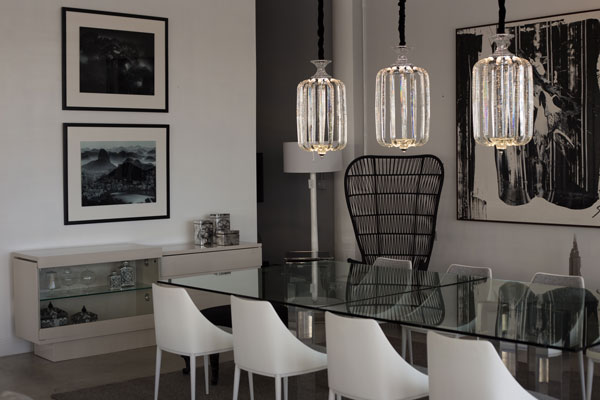 Black is the color of luxury, glory and, of course, sadness!
Note the following two decorations that are in black. Do you notice the weight of the space?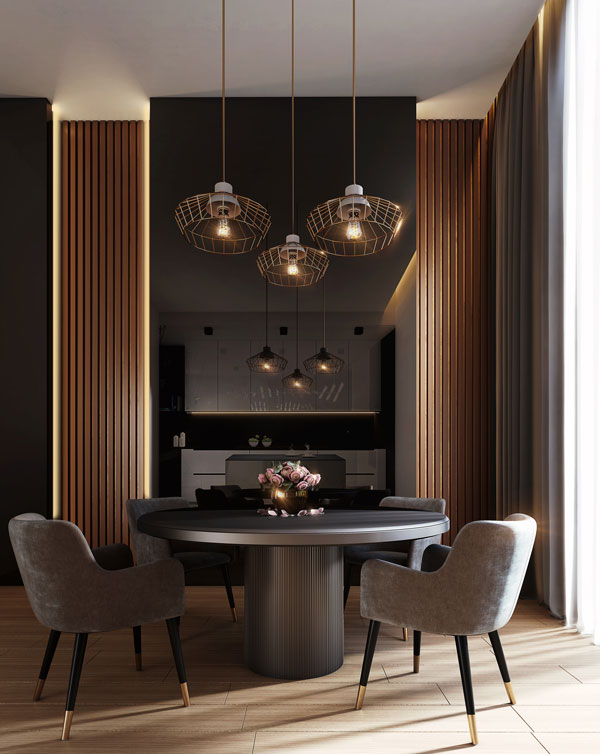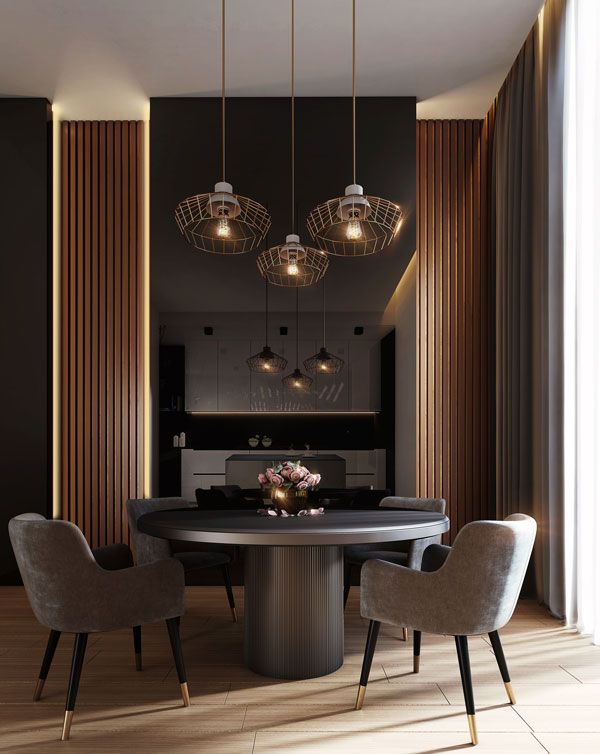 It seems that the people sitting behind these tables are pretty severe and formal. Of course, it is unclear whether people give their energy to space inspires its energy to people!
---
The last word for dining room colors ideas
You should eat food in a warm and intimate atmosphere to give people the most pleasure. Also, the dining space should be a warm and conducive space for a cordial and friendly conversation around the table.
For The dining room, colors use of strong and dark colors that align with the classic nature, and social aspect of this space is a good choice.
In addition to all that we have said, the most important thing is to choose the color for entirely personal and tasteful space. You are entirely free to step over all the available frames and select the dining room colors you like for your desired area. The only thing is that your choice is conscious, and you have a sense of belonging to the space.