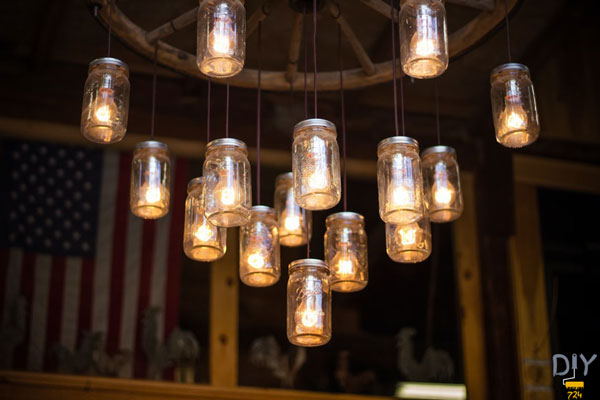 While there are so many different types of lamps and lighting, choosing the proper lighting adds drama and creates a style for your space.
Lighting is a vital design element. Although it can cost a fortune, you can make a lamp from cheap materials, some basic DIY skills, and design the room yourself.
Here is a vast collection of lightings for the DIY lamp. Let's take a look at these ideas on DIY724 to find the one that bests suits your needs.
How to Make a Lamp 
Once you want the DIY lamp, you should decide what type you would like to build. However, the DIY lamp process is the same for all lamp types.
DIY lamp supplies
to make a basic lamp, you need to purchase:
Light bulb socket and a wire
lighting fixture
lampshade if you need one
 Get inspired 4 Unique DIY Lamps on youtube:
Different types of lighting you can make yourself.
1.Floral basket chandelier

You can find this simple idea on sugarandcloth. It shows you how to make a hanging basket light easily. For repurposing a basket that creates a nice glow, you would need:
Woven basket of your choice

Semi-flush mount light kit

Heavy-duty cutting pliers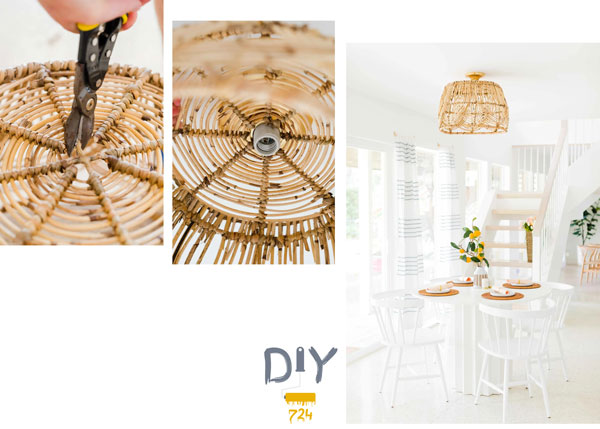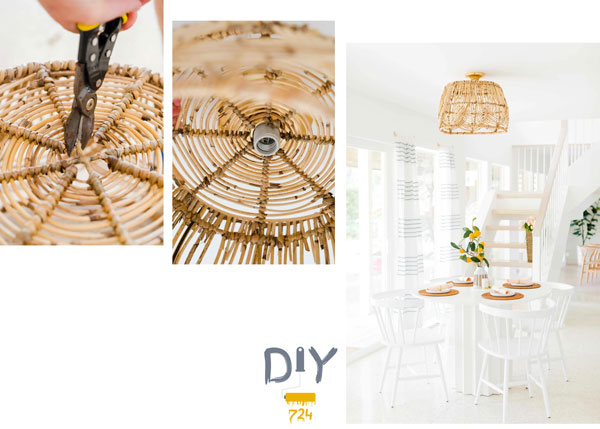 2.Rope pendant
According to designsponge, the rope is a great material for the DIY lamp. It creates a rustic design with its pattern. Here is the list of materials you need:
Hanging planter basket 

Rope

Single round outlet cover plate 

White spray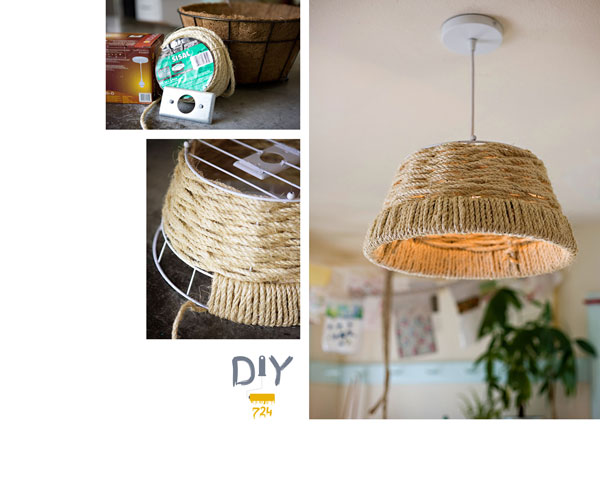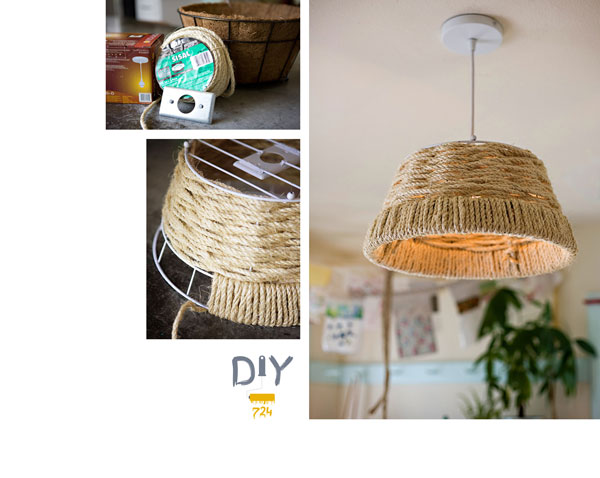 3.Leather pendant
If you want to make a significant impact in your space, try a DIY lamp with leather! On jojotastic you can find it as an easy way to change the tone of your room. The materials you need:
burgundy leather

twisted-pair wire

grounded porcelain socket

industrial light bulb cage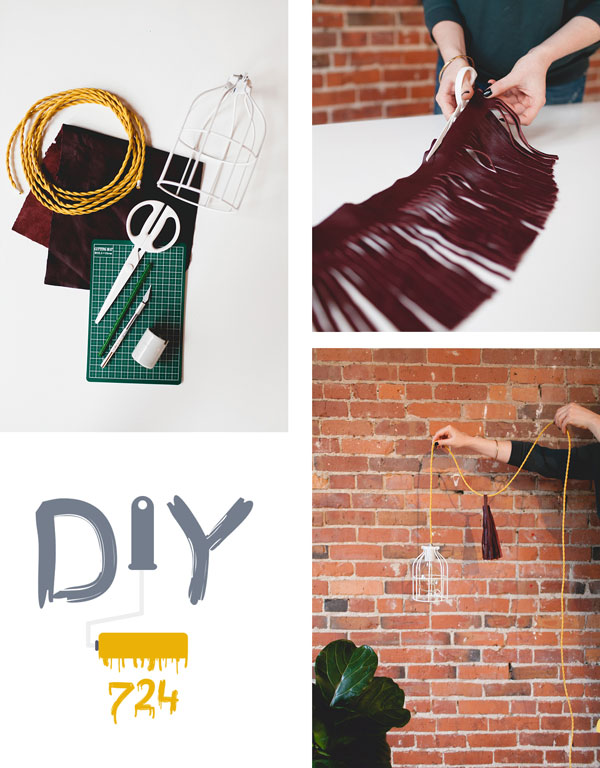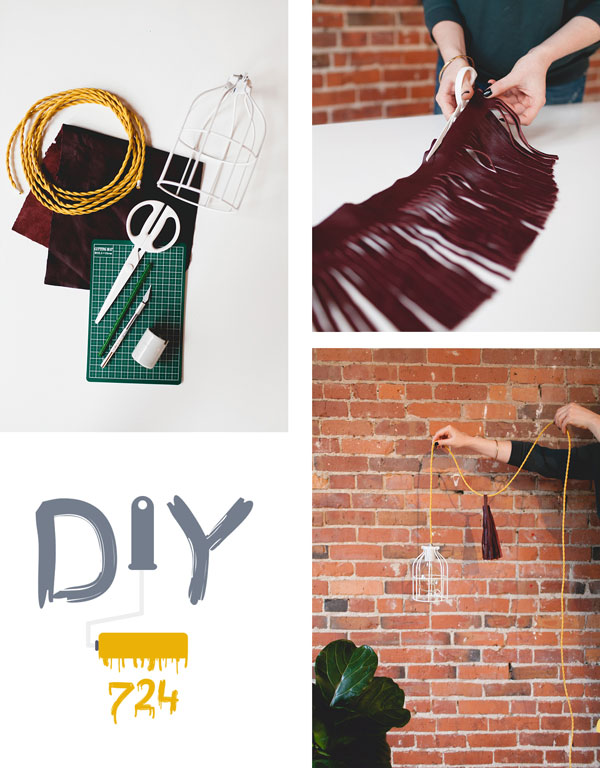 4.Plastic Spoon Lamp
 You can find how to make gorgeous and modern lighting with plastic spoons on handimania. To DIY a lamp with a plastic spoon, you should prepare all tools and supplies:
sharp cutting knife

plastic bottle

Spoons

glue gun 

lightbulb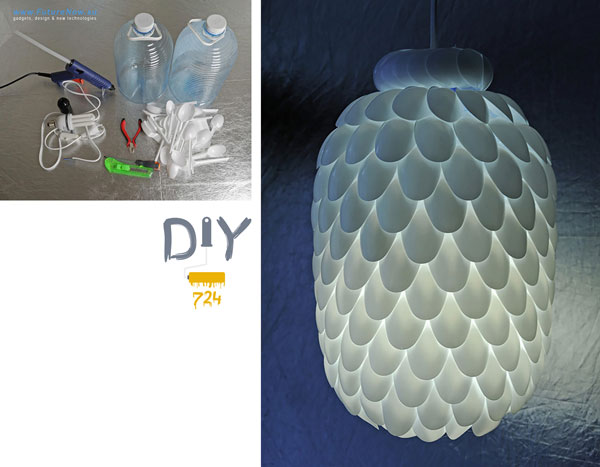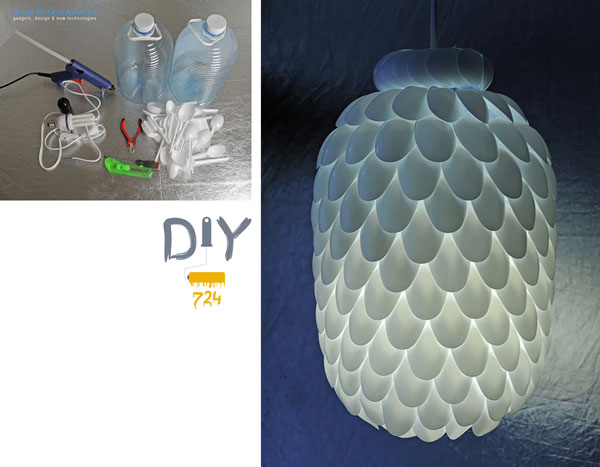 5.Woodland Floor Lamp
On hallmarkchannel you can create a lamp to shine a light on the natural beauty of winter. Follow these materials to build it truly:
Wooden sticks 

Wooden craft round

Electrical light cord

Mallet

Masking tape

Small screws

Power drill

Nail gun

Wood glue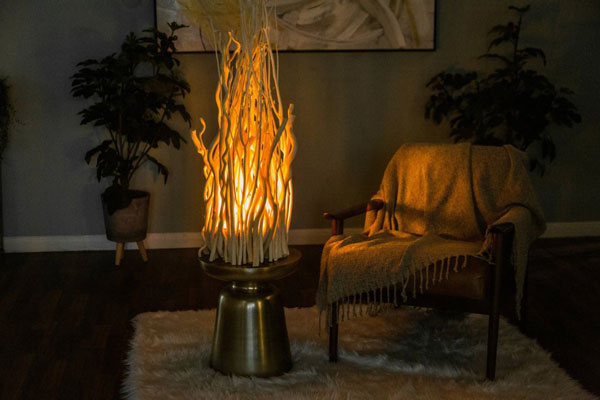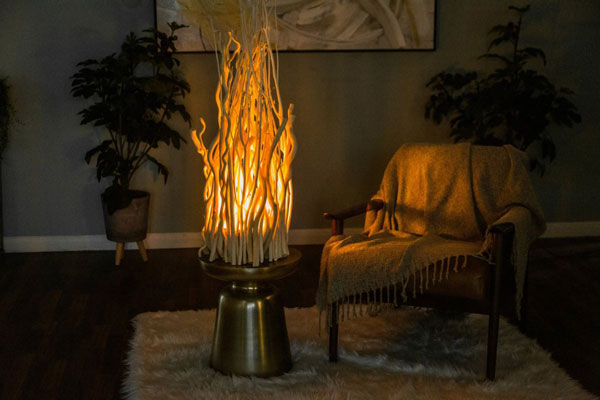 6.Bottle lamp
On theinspiredroom, Mellissa went through making unique lamps and lighting with character step by step with all details. If you don't have enough knowledge or qualifications to attach the wires from the cord to the socket, ask an electrician to fix it. But what do you need?
glass water jug

shades of light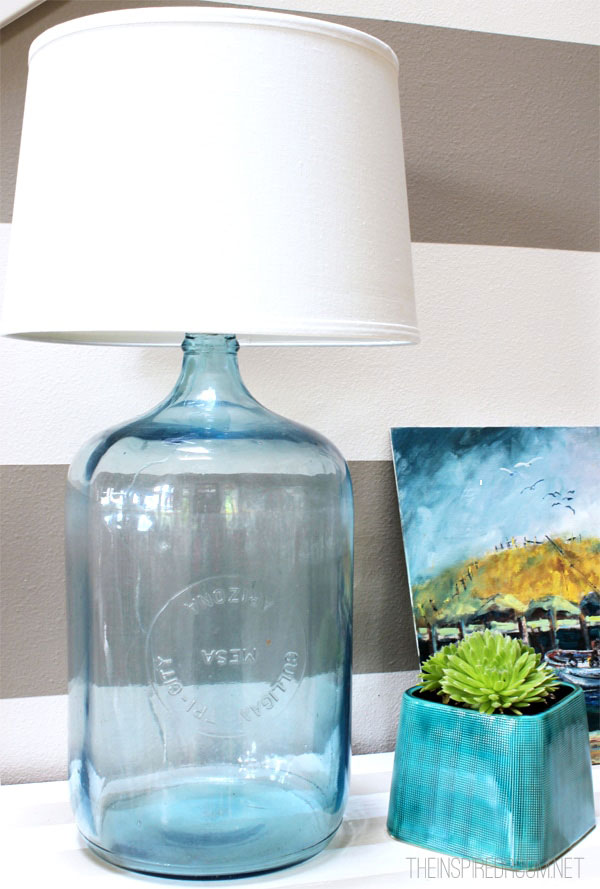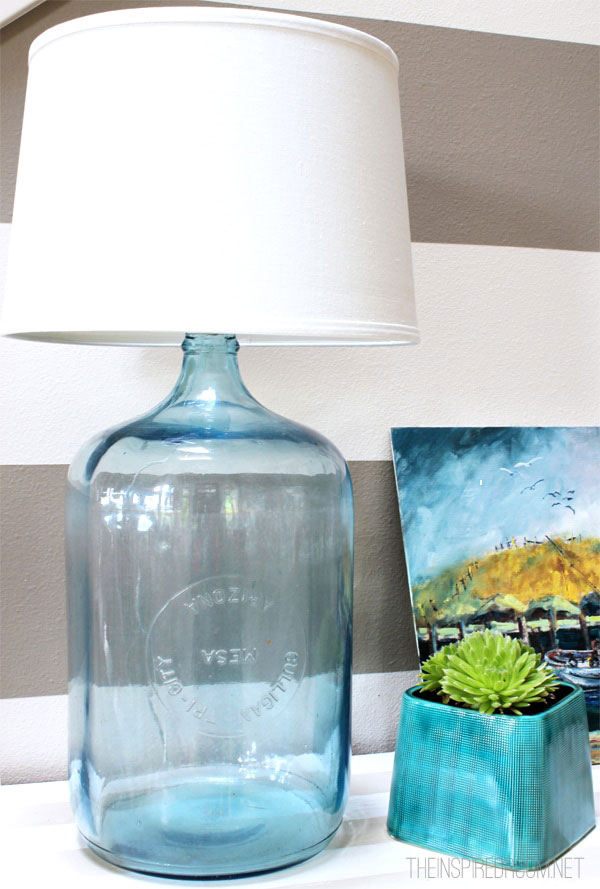 7.driftwood lamp
to make a driftwood lamp, you can wrap the socket light around the driftwood and turn on the Edison lamp.  Just use a different type of socket playing card, and it will feel good. So simple!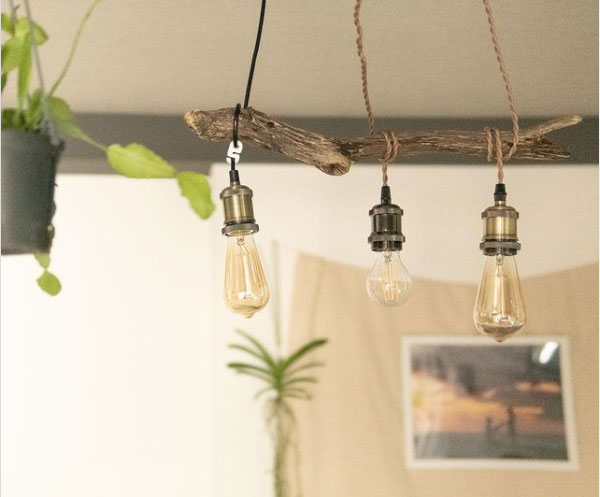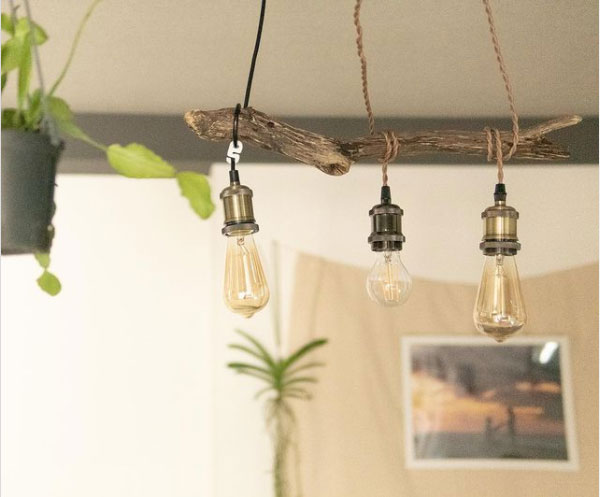 8.Metallic Pendant
On sugarandcloth, there is a simple combining. You need:
Spray paint

Drill and 2 screws
9.Macramé lamp
For making this macramé as a DIY lamp project, you will use 35 metres of 0.5 cm cotton three-strand rope. Find more on collectivegen.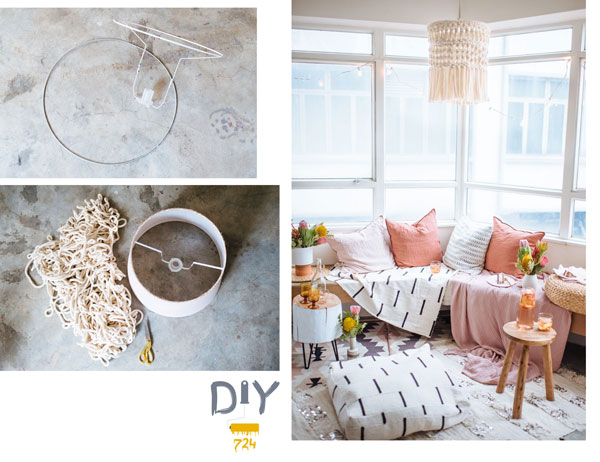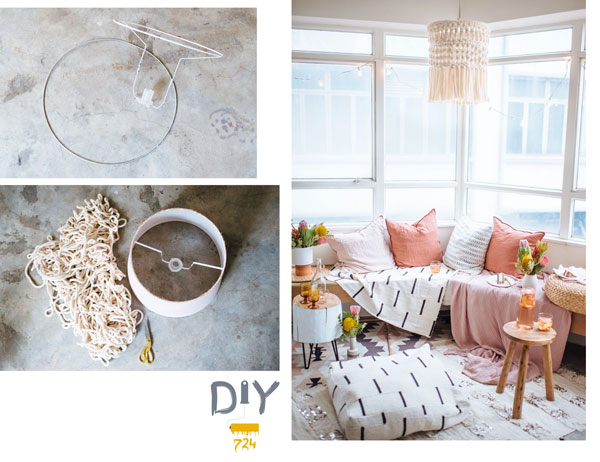 10.Paper Lamp
 Some decorative lamp can be very simple to DIY. such as a sample we found on housebeautiful.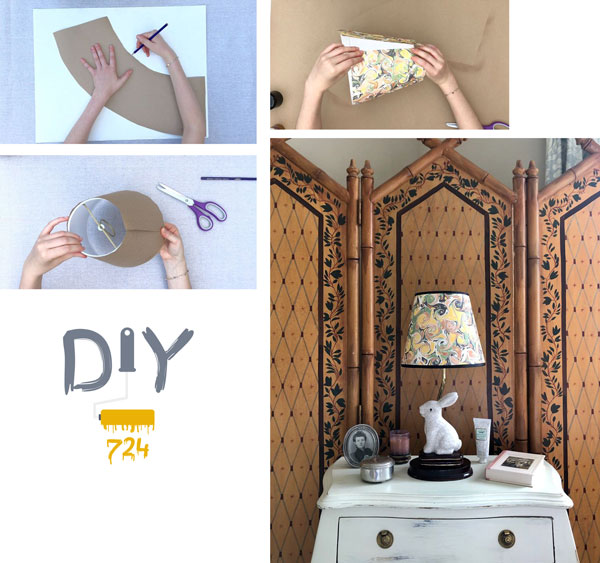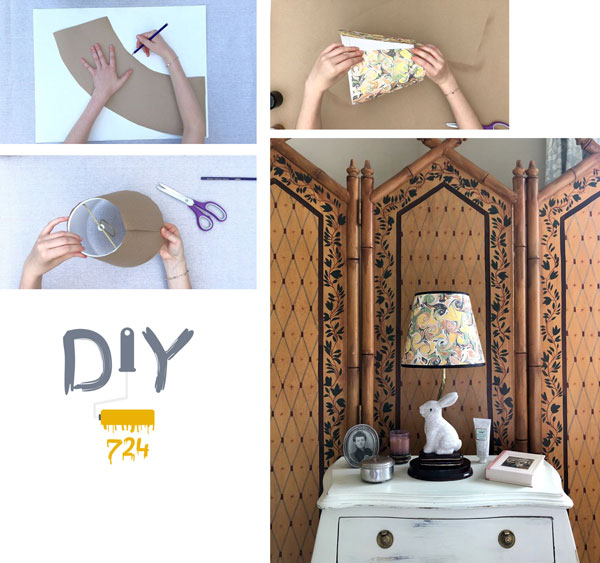 11.

World Globe lamp

upcycled-wonders gives you ideas how to recycle educational world globes to a creative lamp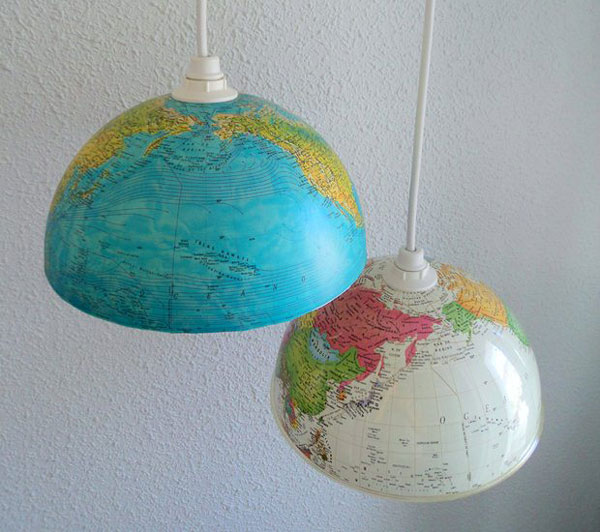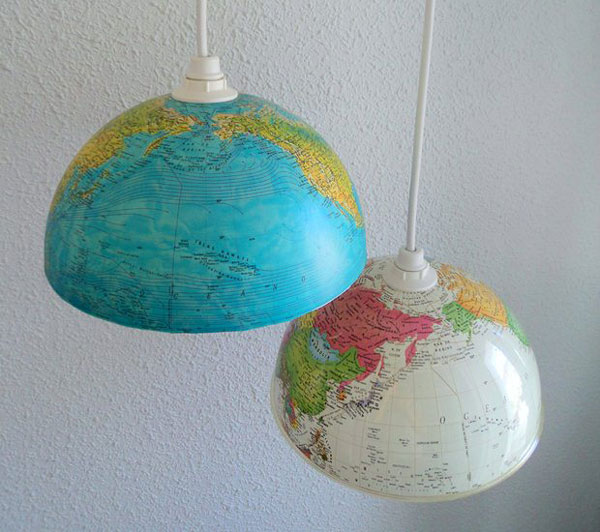 DIY lamp projects give you more freedom to choose different materials, designs, and colors. All these amazingly outstanding and beautiful projects make your stylish lighting unique. There's nothing like the feeling you get after completing a DIY lamp process. As you know, DIY activities as benefits for your mind and wallet 😉
Hope to get inspired by the chicest and budget-friendly Diy lamp ideas for every skill level. You can make it by yourself and tackle your next project all on your own!  If you have any questions, feel free to contact us.