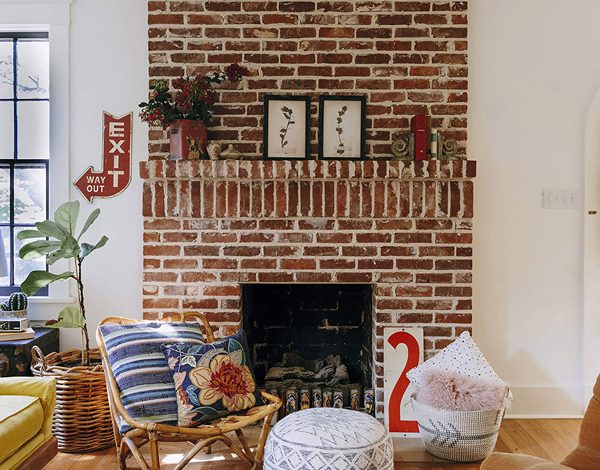 Diy pouf makes an ideal addition to your living room. You can use these round floor pillows in your small spaces, as a surface to set small items on it, as a stand to footrest, or put it on empty floor space to create eye-catching decoration.
In this post, we show you how to make your own DIY pouf with easy-to-follow instructions from all web. Follow our perfect DIY pouf ideas and make them for your media room, playroom, and even office corner.
DIY724 ideas and the tutorial below is all you need! 
Different kinds of pouf
finger knit pouf
When you decide to add cozy accents throughout the house, remember finger knitting is a comfortable option. Go to this project to see how to finger knit a floor pouf to prop of your feet and cozy up on the couch!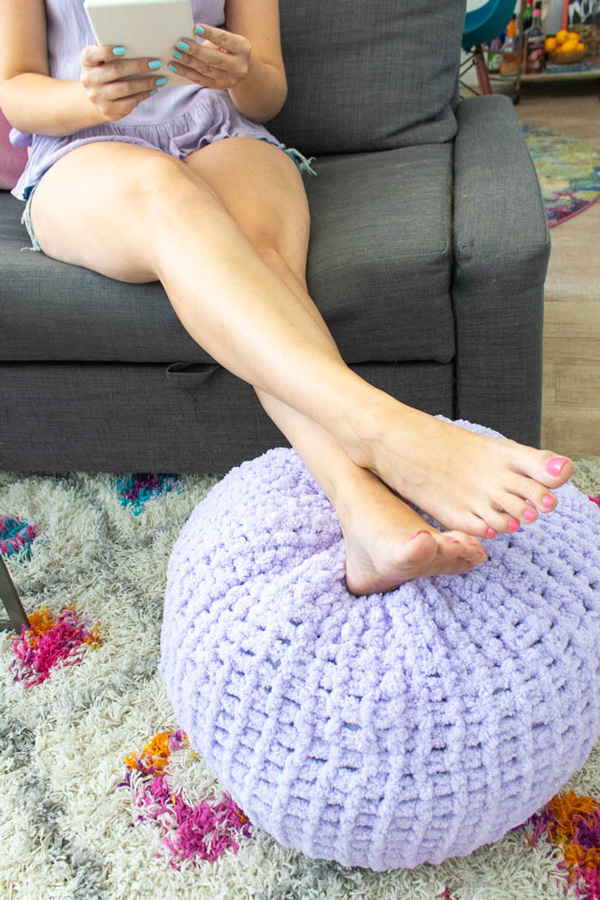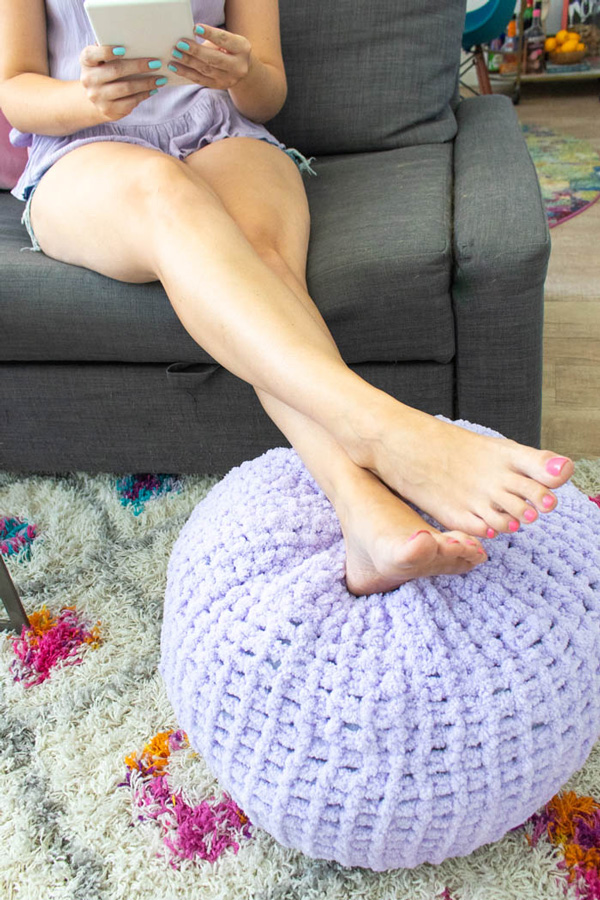 Square pouf
This type of poufs seems very functional to us,  which allows the pouf to take on both sitting and footrest duties as well as being able to hold a tray as a substitute table. Like it? Read the tutorial on sew4home.


 Rainbow Pouf
Rainbow refreshes your soul. It's absolutely perfect for your kid's room. If you spend some serious time in the nursery, make this space comfortable with a DIY pouf. make your own version of a rainbow floor pouf by inspiring from here.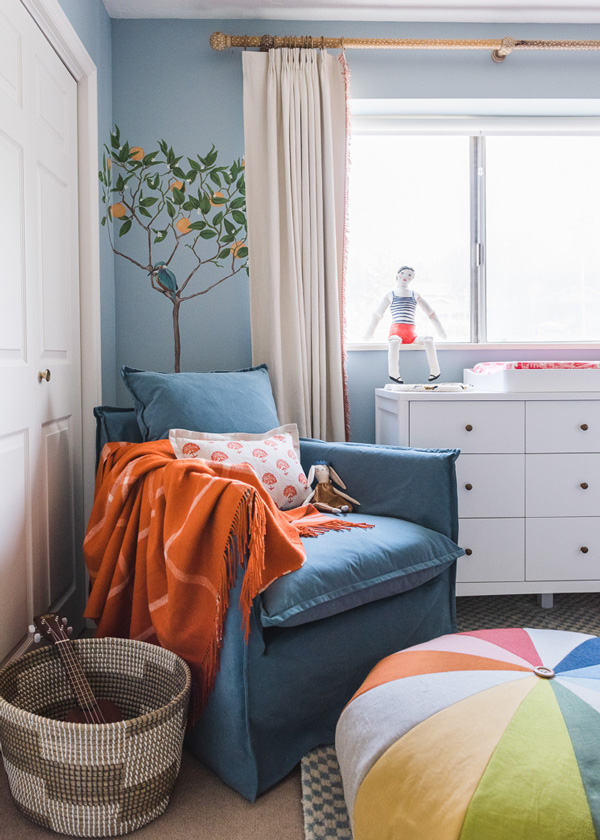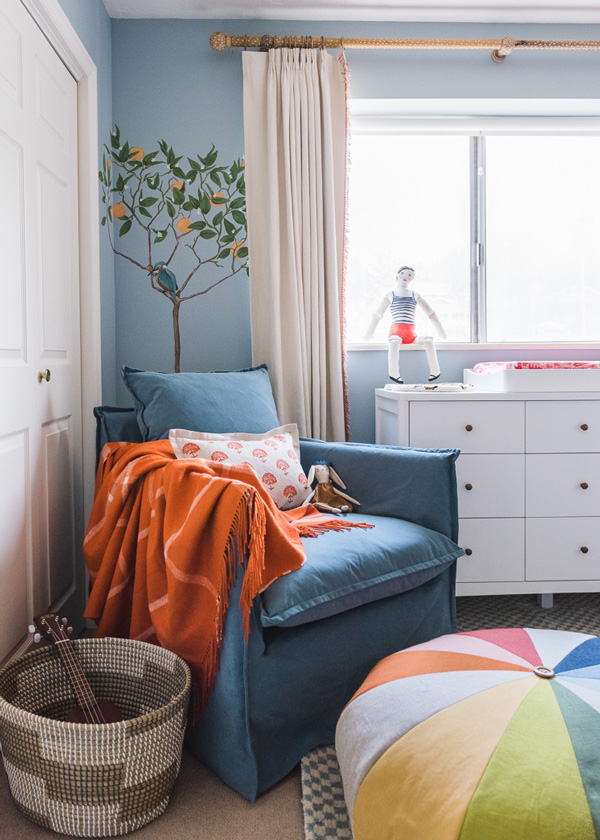 Sweater Pouf Ottoman
believe it or not, you can make an awesome pouf with some plastic bottles.  Here is an amazing DIY pouf that is very simple, but creative! Start this amazing DIY project with plastic bottles, soft pad or foam, cardboard, fabric, tape, zipper, scissors, sewing machine.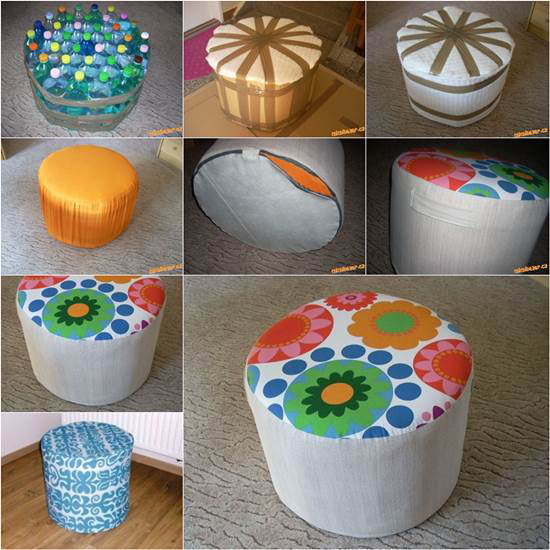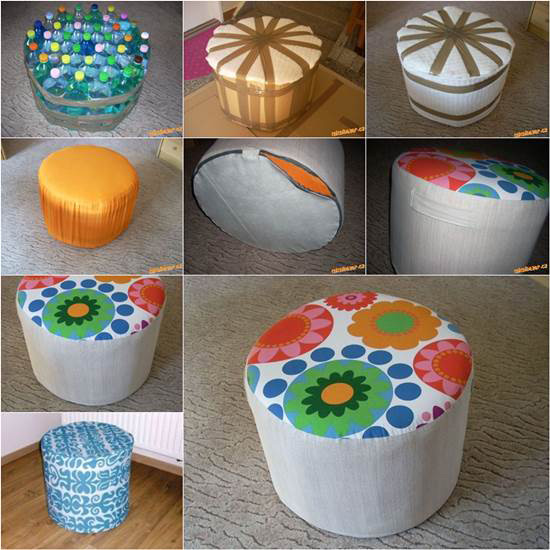 Faux Leather Ottoman
To make a faux leather ottoman as a DIY pouf project, you'll need this material that mentions in lovelyindeed:


pleather, or other sturdy upholstery fabric
sewing machine and materials (pins, scissors, thread, etc)
36″ zipper
thick foam

Rug pouf
Do you have a rug in your home that is not used? Try it to make a DIY pouf with this instruction.
Painted Pouf
Make a small seat with Tanya, and use it for extra seating in your living room. You'll like it.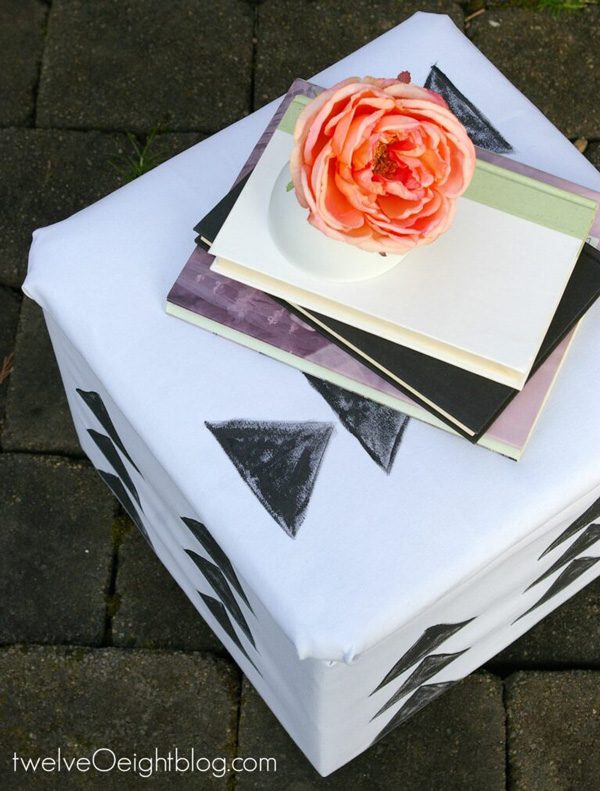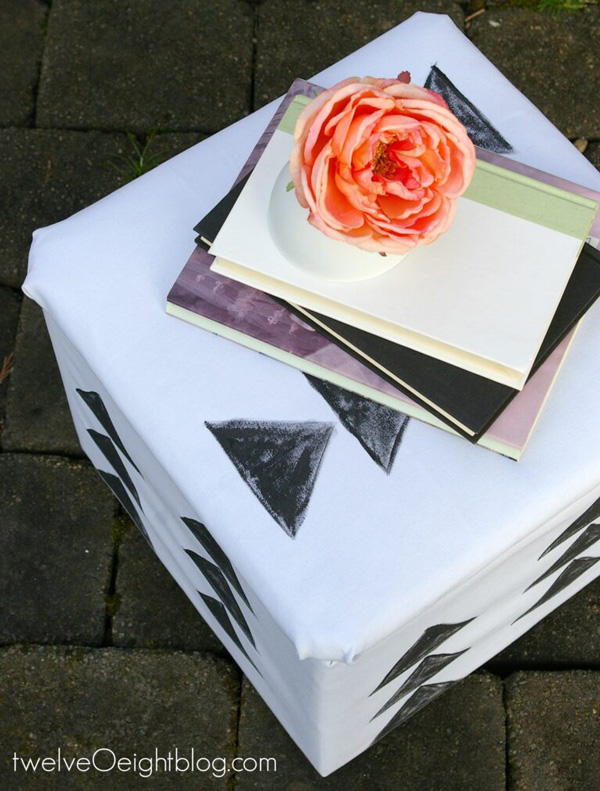 How much yarn is needed for a pouf?
It makes sense that most people who want to make a pouf ask how much yarn they need to DIY pouf. Although this isn't an exact science, there is a formula that shows you how much yarn you'll need to finish all your projects, including DIY pouf,  rugs, and other round projects.
At first, you should calculate the surface of round objects.


This handy guide makes sure you always have enough yarn for DIY pouf and other projects!

Then calculate the bobbins required
After calculating the surface of your project, you should calculate the number of bobbins you need. (1 m2 = about 4 bobbins of Zpagetti 1 m2 = about 5 bobbins of RibbonXL.)
How do you make a kilim pouf?
Kilim Pouf is becoming increasingly popular all over the world. They are a stylish and comfortable way to design the home. Plus, They will look great indoors or in your garden or outside space. To make a kilim pouf, you should choose the yarn which is dyed in various colors that goes well with most fabrics.
If you don't know how to make a kilim, we have an easier solution to diy kilim pouf!  Purchase a rug (new or old) and change it to a kilim pouf. See the instruction😉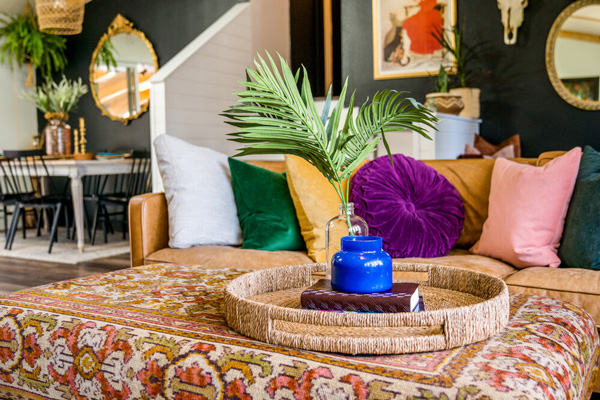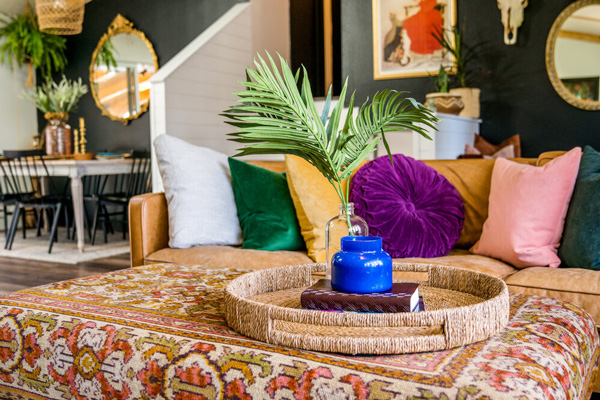 How do you make a no-sew pouf?
Use glue instead of sewing. More simple, yes? let do this DIY pouf project according to these steps.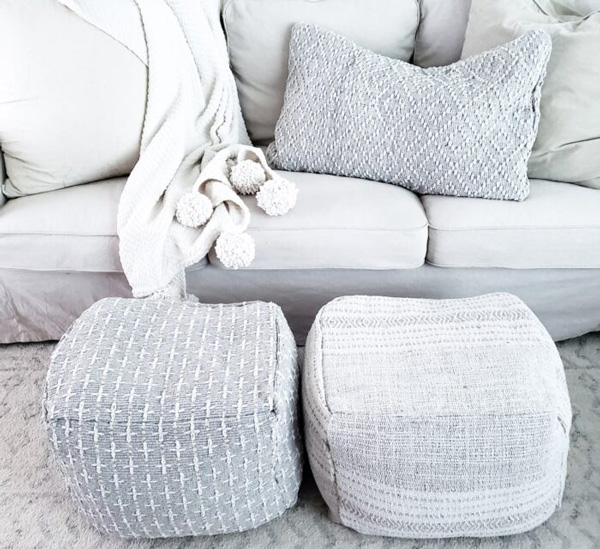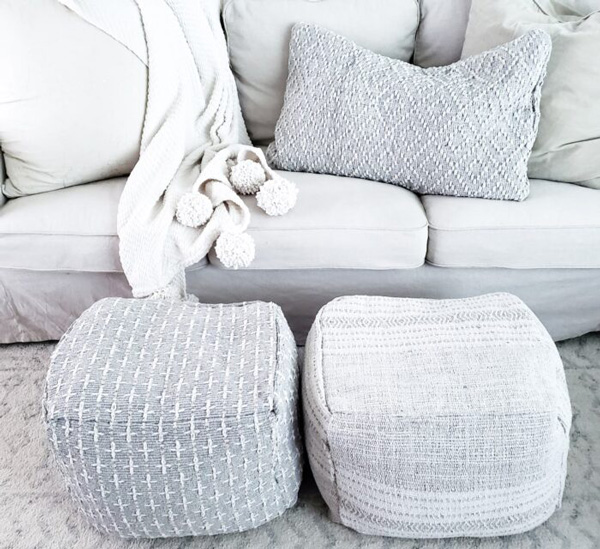 Our wide range of diy pouf ideas will inspire you to get started with your next project.  Add a personal touch to existing ideas and enjoy your creativity. We wish you a lot of fun making your own pouf with Step by Step Tutorials provided!