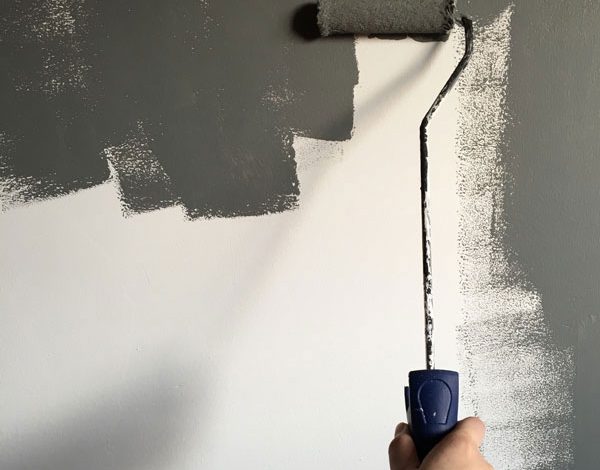 Gray is an example of neutral colors and is an example of popular colors in interior design. You can use This color to design different parts of your home, such as the bedroom.  According to Feng Shui, grey bedroom ideas refers to the element of metal.  The atmosphere in such a bedroom is suitable for a quick recovery of vitality. If the room is located in the western or northern part of the apartment, special coordination is achieved.
If you are looking for a modern genre in bedroom design and  DIY bedroom decor, using a dark gray spectrum for gray bedroom ideas and gray wall bedroom can be an excellent option. Using crystal elements along with using this color can create a stunning view.
Since gray is an example of a neutral color, you can effortlessly combine them with other colors. For example, using blue and pink colors along with grey bedroom ideas creates a lovely look. In addition to this article of DIY724, we will introduce the grey bedroom ideas. Also, if you want ideas for wall decor and DIY room decor, check the link.
Is grey color good for bedroom?
Yes, of course!
There are lots of ideas To DIY wall decorating with gray. However, we think that the most straightforward way is painting. To have more vision about painting wall watch some images from Pinterest: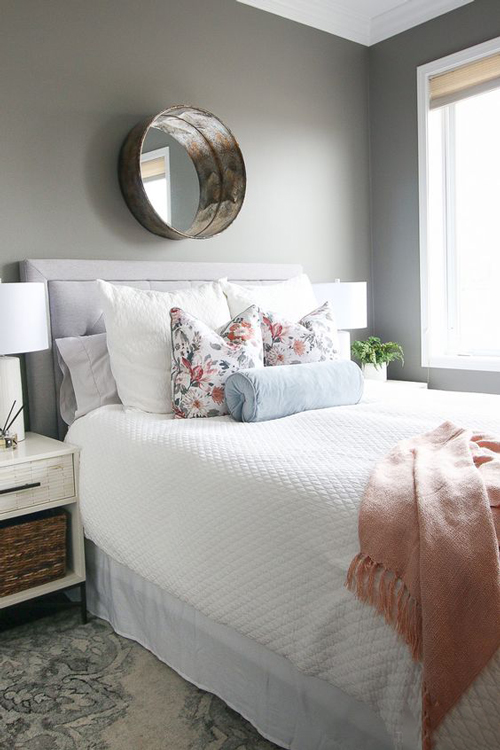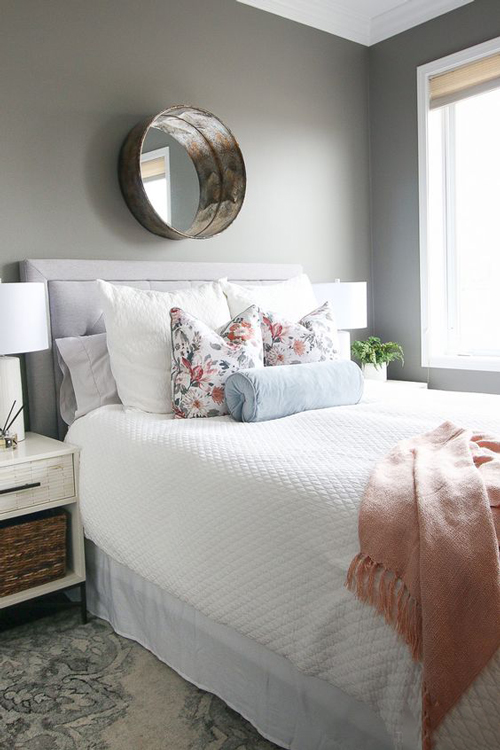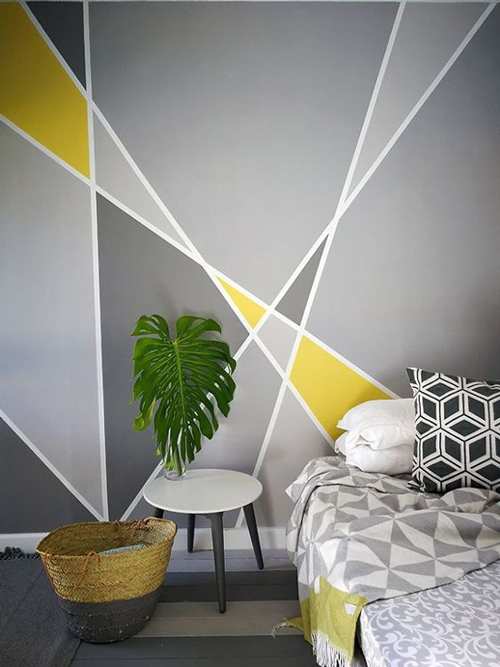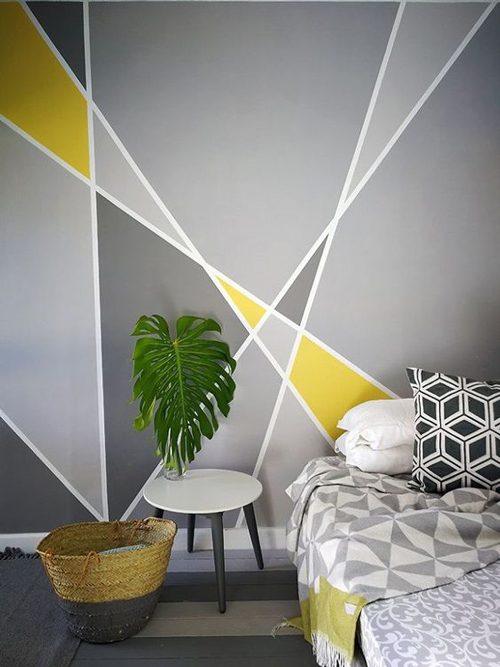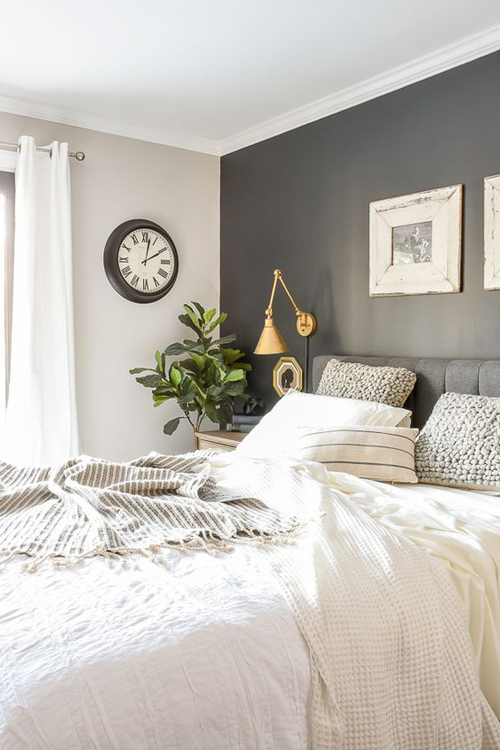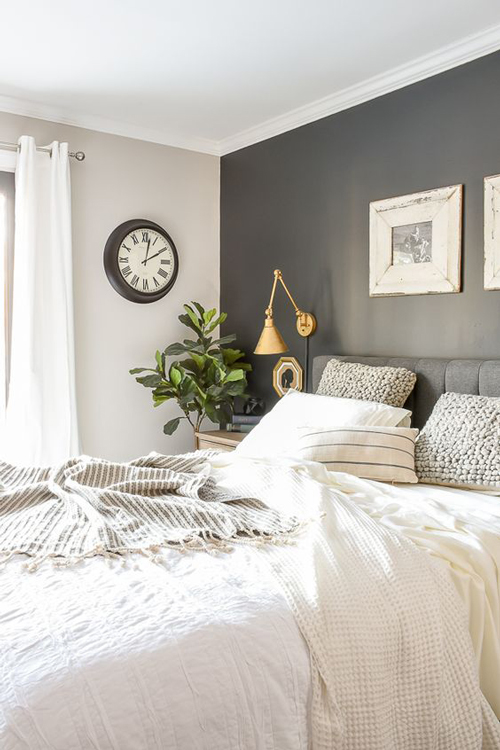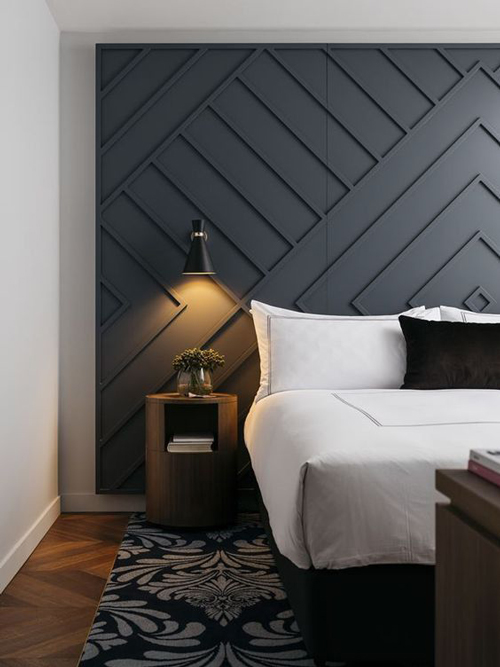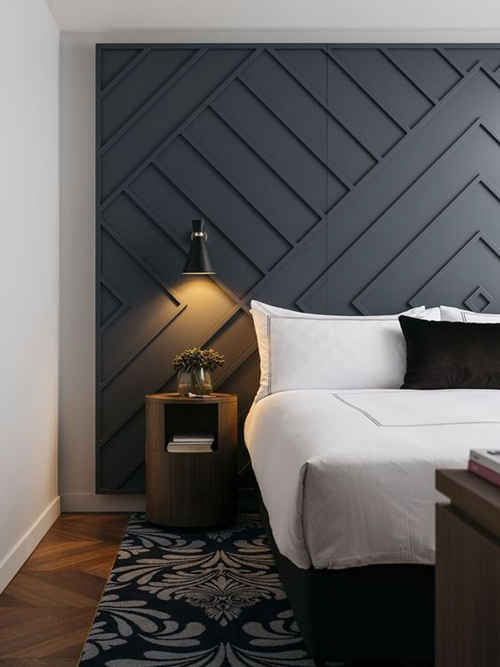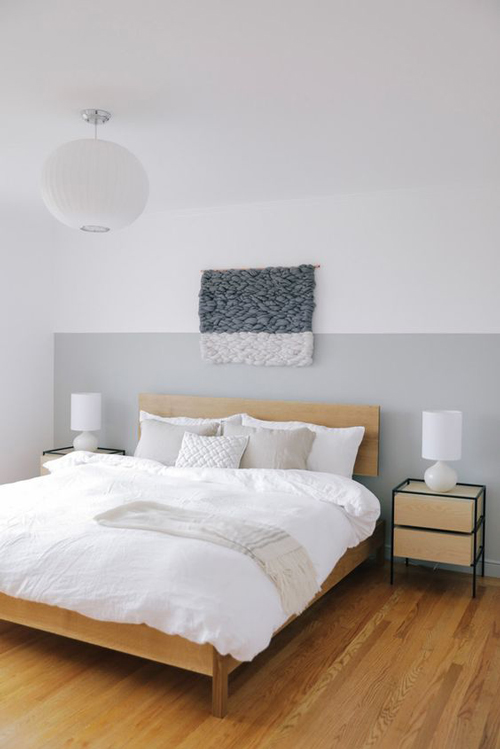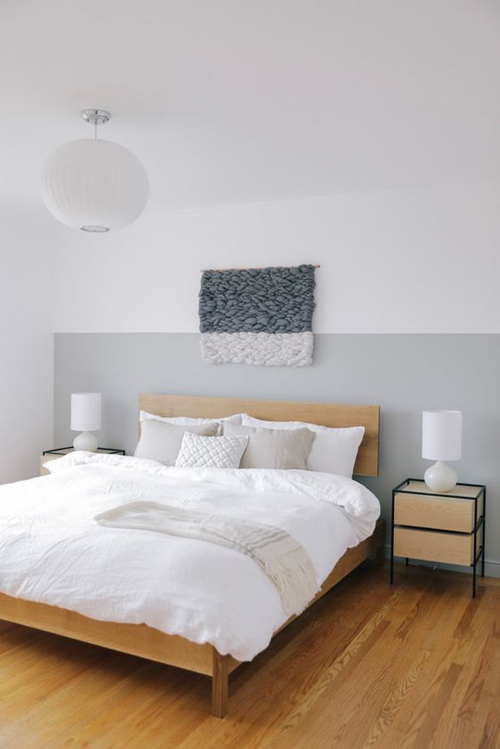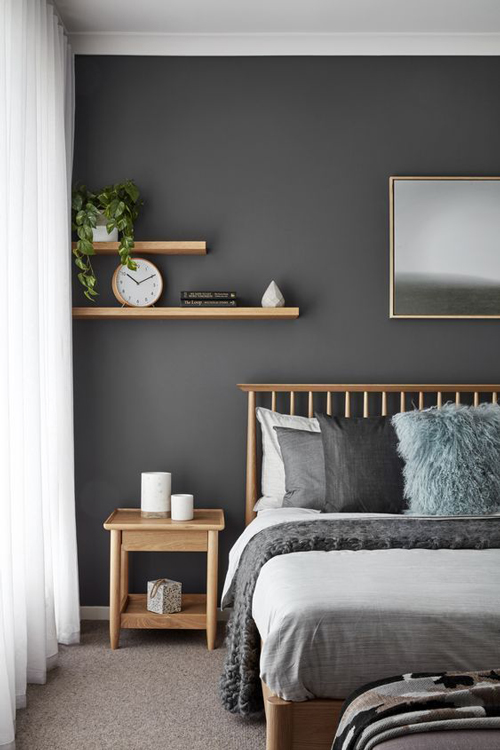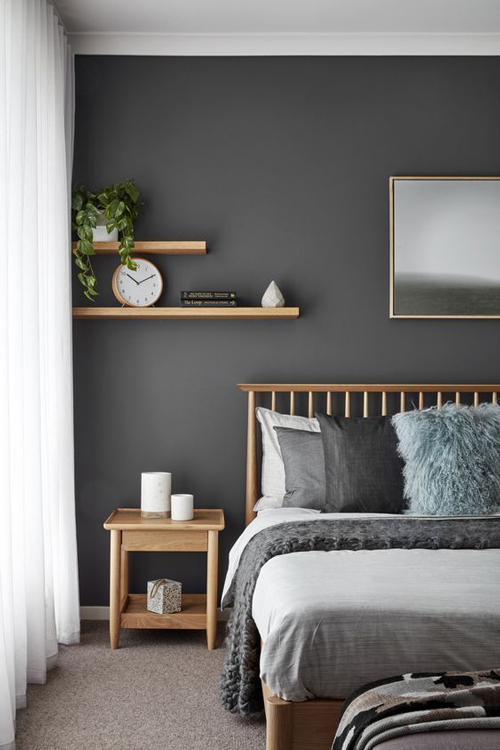 Gray color spectrum(Shades of gray)
A gray bedroom design can combine colors of steel, smoky, pewter, charcoal, fawn, pearl, or lightning cloud in different proportions. Dark shades of gray make the bedroom space darker and smaller, and light shades of gray make the bedroom space more inviting.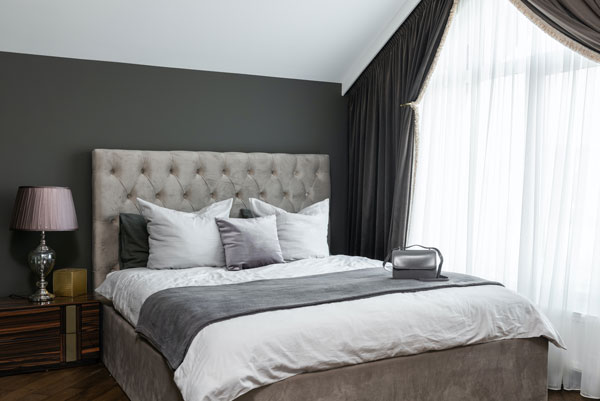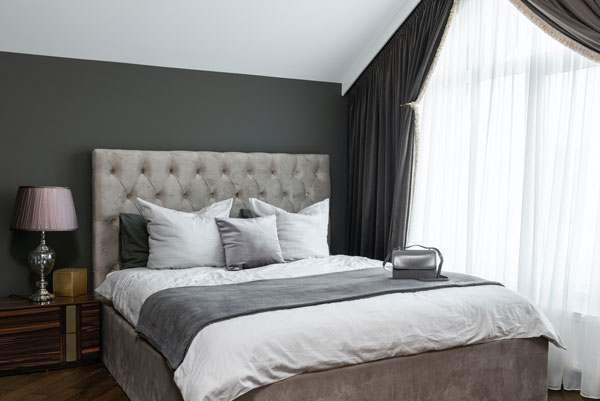 And in addition, light gray is a good idea for designing a small bedroom decoration. While light colors make the room look spacious and bright, dark colors give a cozy feeling.
So if you prefer your bedroom to be intimate and comfortable, a shade deeper than gray can be an ideal choice for grey bedroom ideas.
Combination of grey bedroom ideas
Modern, stylish, grey bedrooms, interior design ideas. In this video of RunmanReCords Design, we'll show you the best ideas for your home.
What Colour goes well with grey in a bedroom?
Gray is not enough for the bedroom alone and it cools and neutralizes the bedroom environment, so we need to combine other colors with gray to give the room a beautiful look.
Combination of

lemon green

and grey bedroom ideas
As mentioned earlier, gray is an example of a versatile color and can be easily used in conjunction with other colors. Lemon green is one of the colors that, combined with grey bedroom ideas, create a beautiful look in the bedroom.
Use a

warm gray

color spectrum
Gray, like other colors, has a wide range.  You can use this color along with different colors easily. The use of yellow and brown colors in the bedroom design induces warmth in the bedroom space.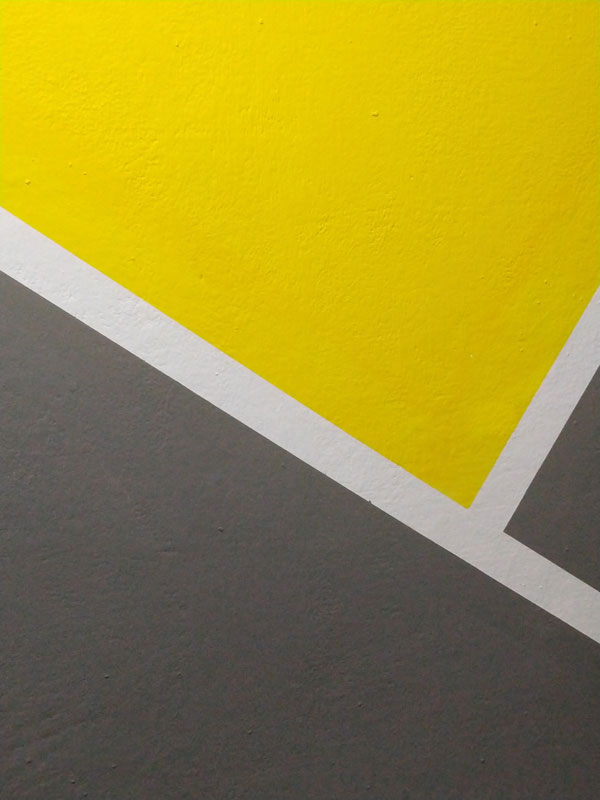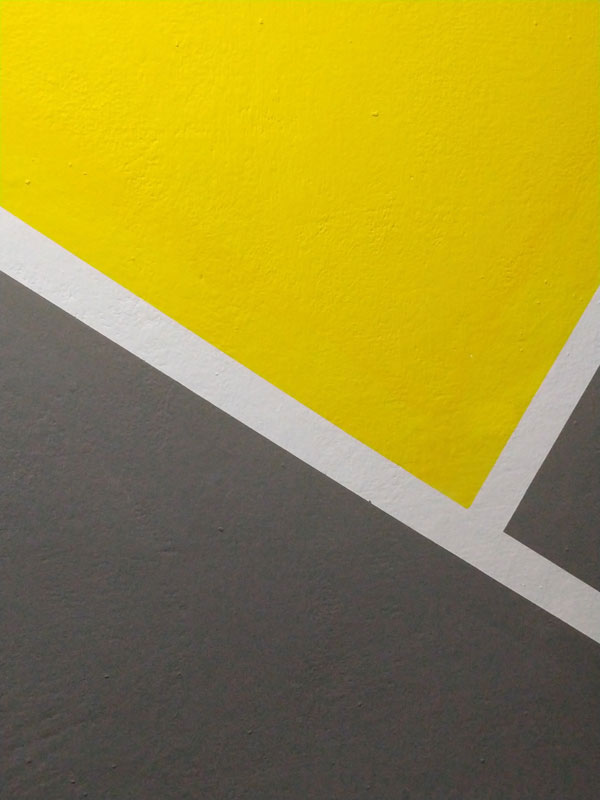 The use of grey bedroom ideas in a rustic style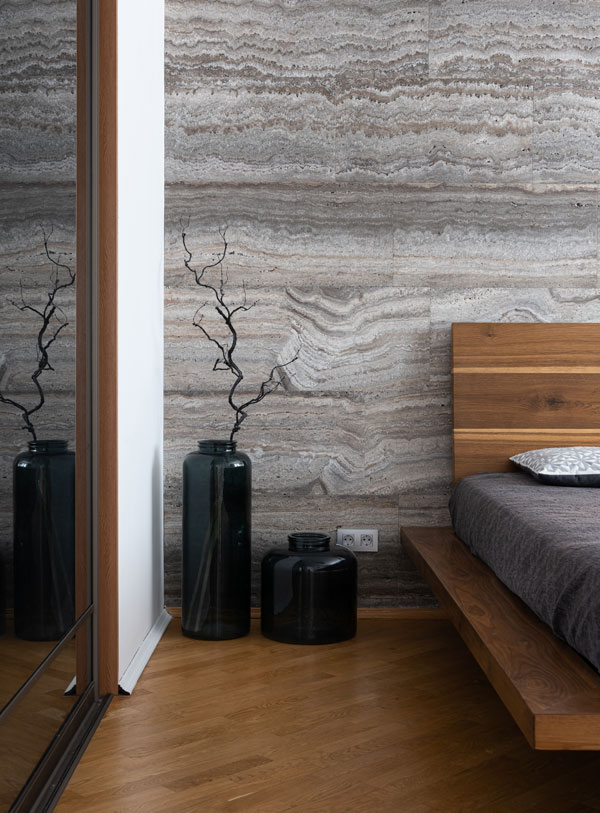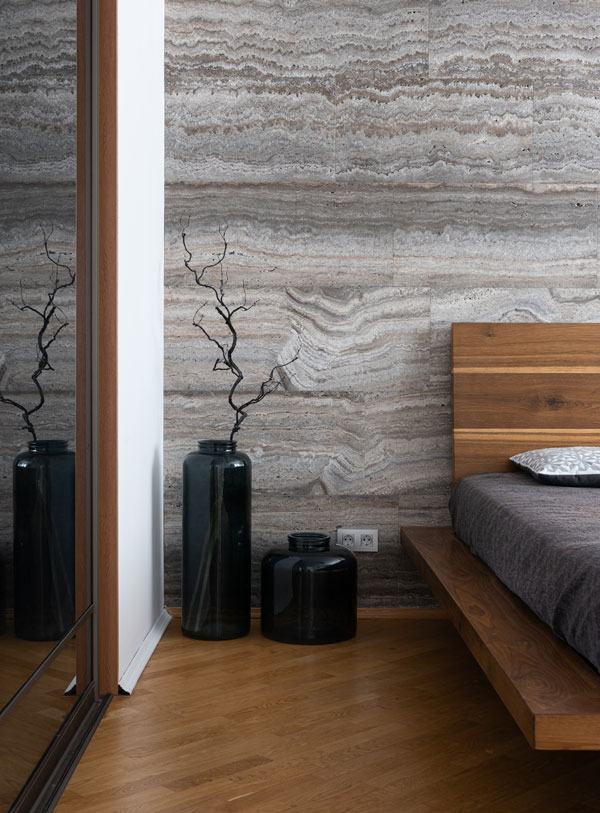 What is especially important in rustic style design is the use of wooden elements. The use of grey bedroom ideas and wooden pieces and the creation of rustic style are examples of the best options to choose from.
Combine grey bedroom ideas with

pink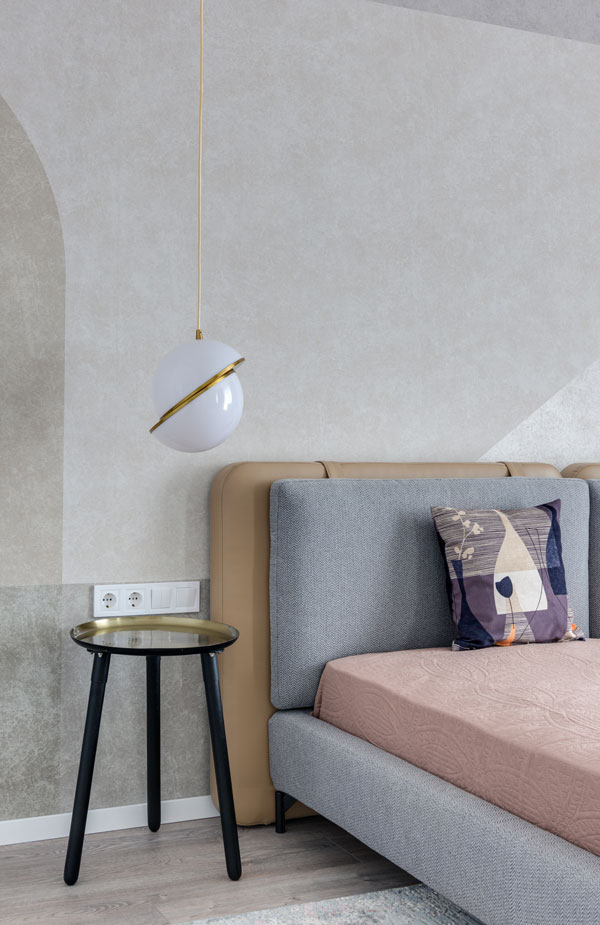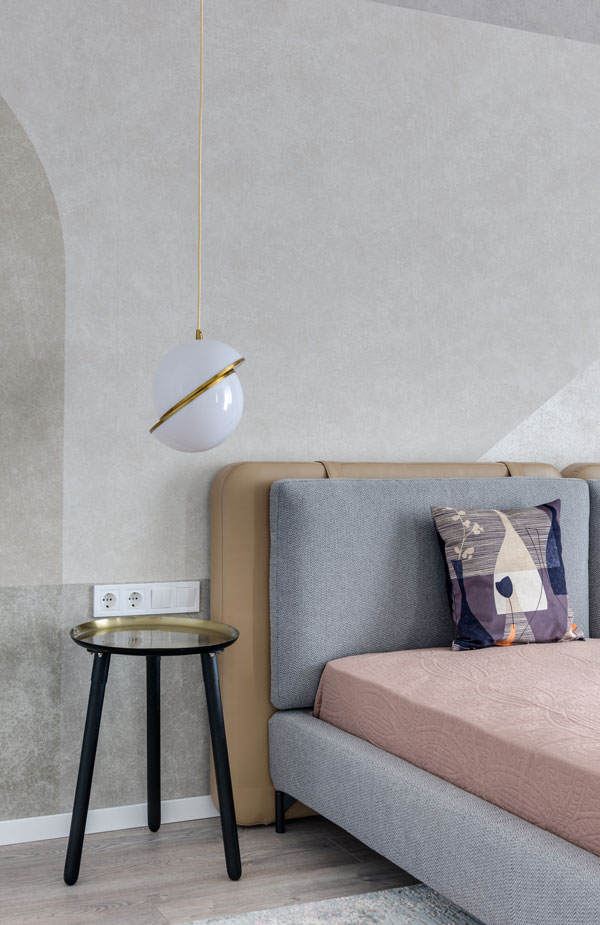 What accent Colour goes with grey?
The combination of grey bedroom ideas and pink colors is an example of the best color combination used in bedroom design. The use of metallic decorative elements along with this color creates a very luxurious and beautiful look.
Combination of

blue

and grey bedroom ideas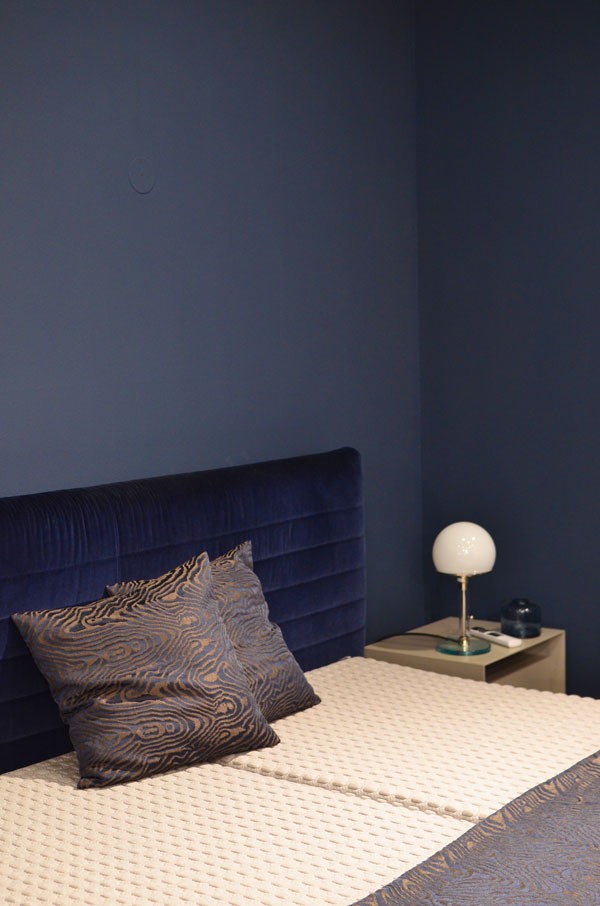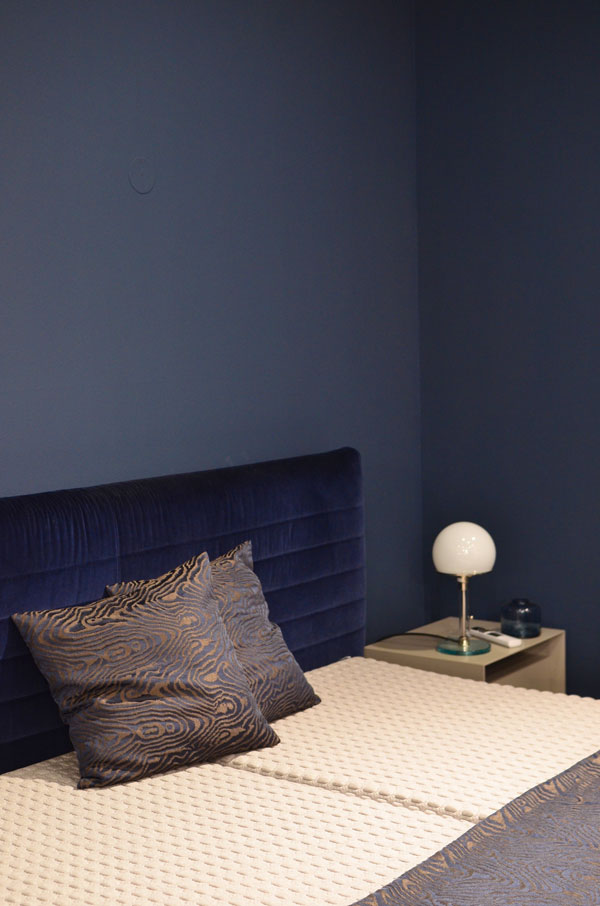 Do blue and gray go together in a room?
The use of blue and gray colors together undoubtedly creates a magnificent view. Using a range of gray colors close to blue and using blue next to it can be a beautiful view to Create a bedroom design.
Using blue cushions along with using grey bedroom ideas painting can be an attractive idea to use.
Use dominant colors along with a grey bedroom ideas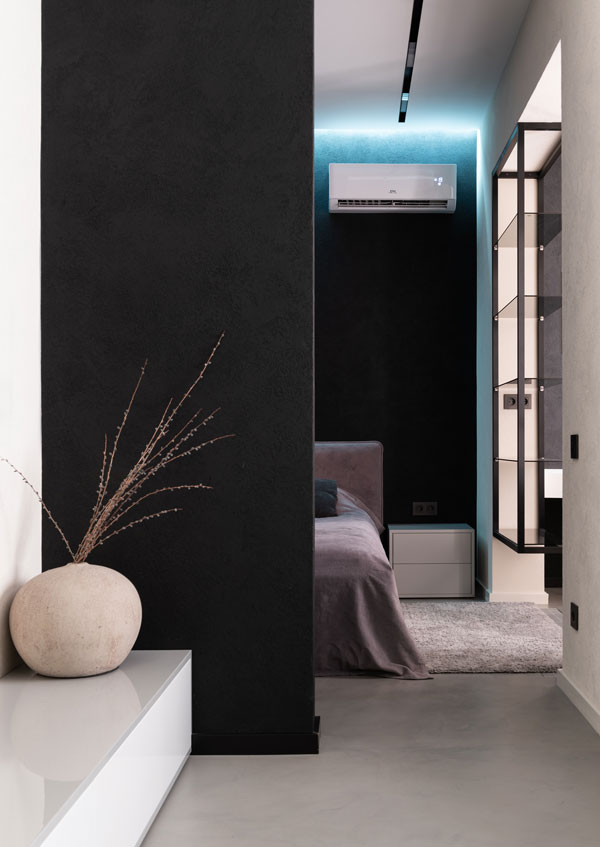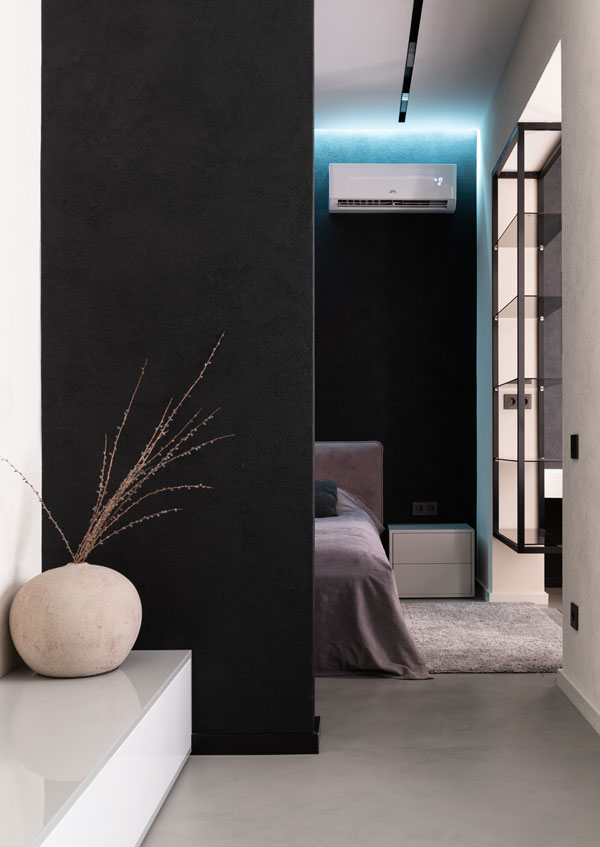 The use of dark colors like black along with grey bedroom ideas creates a dramatic atmosphere in the bedroom. To create a balance, using decorative elements in pink can create a breathtaking view.
Combination of grey bedroom ideas and white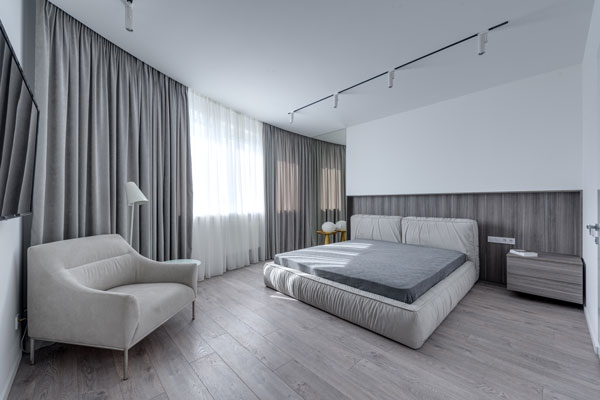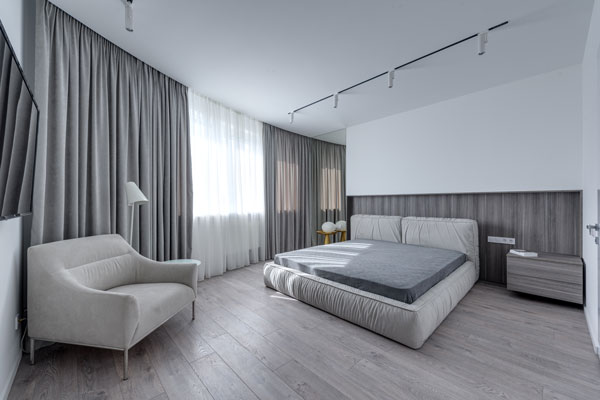 There is an adorable feeling about the gray and white color scheme, which is why it can be an excellent combination for the bedroom.
---
---
Gray is a versatile color. It can evoke different moods based on the shade you choose for your bedroom.
---
---
grey feature wall bedroom and white combination
Of all the color combinations, gray and white is the best and most popular combination, which is both trendy and can be used to make many decors for the bedroom.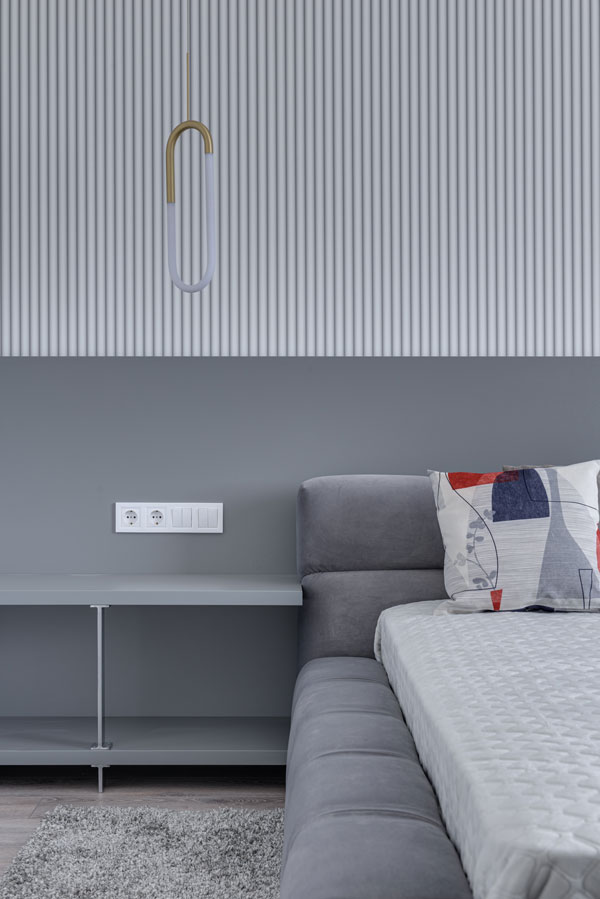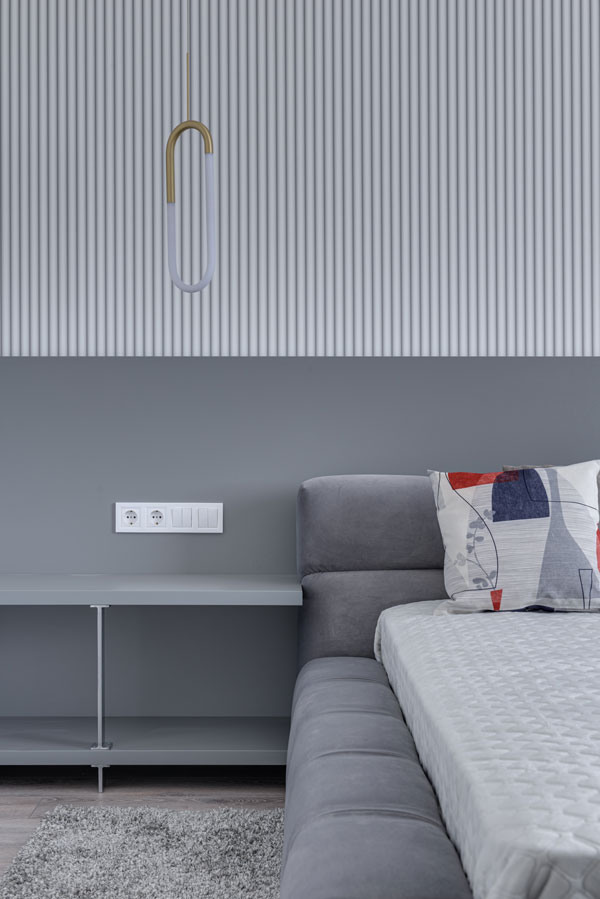 By adding a few simple items, you can change your grey bedroom ideas and white decor design from lovely to luxurious. For example, silk fabric and cushions quickly reinforce the bed, and the velvet bedhead provides a great place to lie down.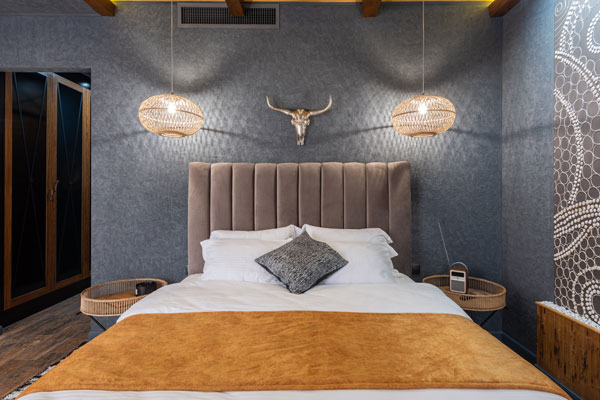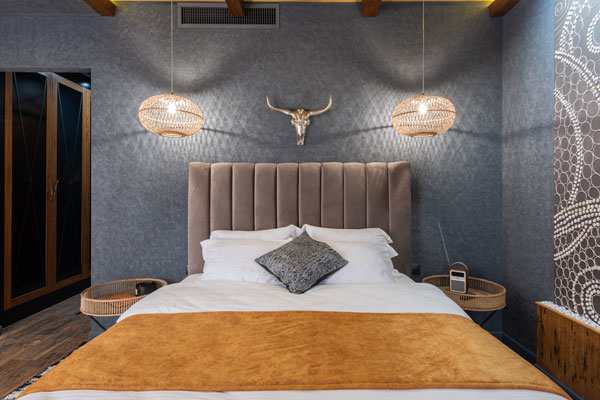 For the grey bedroom ideas and white design to be in perfect harmony, it is crucial to consider the other elements in the bedroom. These two colors can look very cool in their simplest form, so the important thing is to add layers of color and texture.
In this bedroom, the designers have added a few cream-colored fabrics that quickly soften the excellent gray and white design.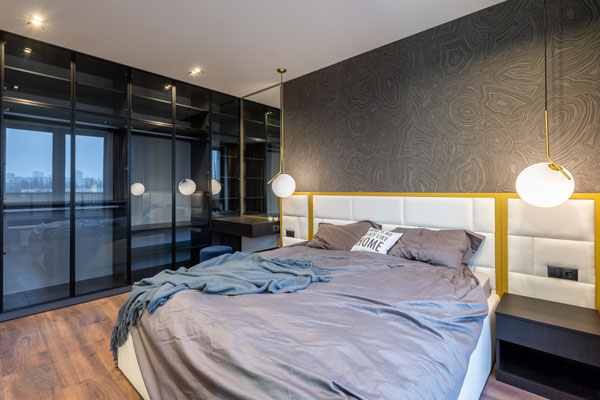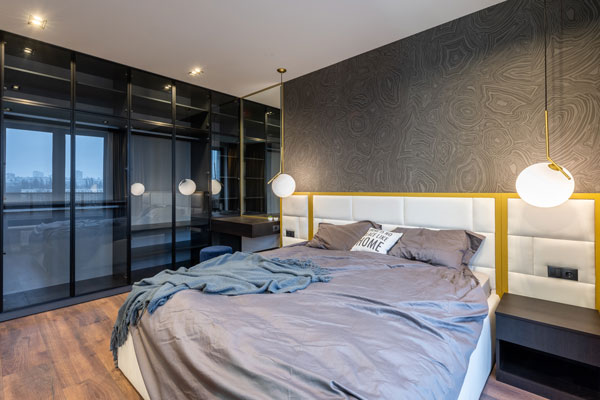 Beautiful wallpaper describes the situation, and it is considered the star of the scene, while the designers use clear glass pendants next to the bed.
Attractive cushions, luxurious quilts, and velvet headboards add more glamor to space.
 right sofa for the bedroom
You can complete a gray bedroom's monochromatic and restrained space with furniture with the original texture and shape. The room's interior becomes beautiful by installing a bed and a table next to a classic bed in graphite or gray shade.
The pearl-colored wardrobe gives the room a distinctive look, while the gray watercolor furniture visually expands the space, adding light and air.
grey bedroom ideas (gray bedroom ideas)
There are so many ideas that if you do not want to gray your bedroom wall, you can use gray for other elements. here are a few of them.
Idea.1

   Use of metallic decorative elements along with a grey bedroom ideas

The use of silver decorative elements creates an eye-catching and beautiful look along with the gray color. In implementing this idea, the use of blue bedspreads gives a beautiful look to the bedroom.
Idea.2 

 Use of gray curtains

Using light gray color to paint the wall and using dark gray curtains can create a beautiful view. Using pink color along with this design can create a beautiful view.
Idea.3

  Use a gray bed

Using a gray bed is another idea that is used to create grey bedroom ideas. The use of various types of wallpaper in which gold color has been used in its design gives this decoration an exquisite appearance.
---
Undoubtedly, gray is an example of the best colors that you can use in bedroom design. As gray is a very underrated color for bedrooms, try to use it to make your bedroom modern. Did you convince to choose grey bedroom ideas?