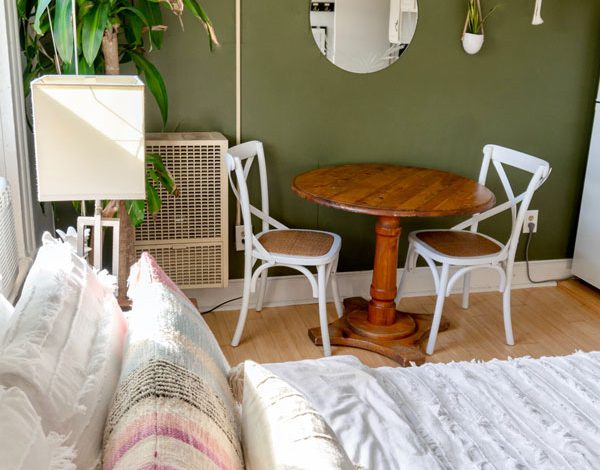 Home DIY & Ideas
Green accent wall ( How to decorate your bedroom with accent wall )
The accent wall or the index wall in interior decoration is very close to Accent's meaning. It means emphasizing. You pick one of the bedroom walls you want; Then, by painting, using wallpaper, and placing a painting or other such works, you make the desired wall more visible than the adjacent walls.
This article of DIY724, will reveal that the green accent wall is the most popular accent wall for bedrooms. You can DIY bedroom decor with the accent wall. So, join us to learn more about accent walls, specifically for the bedroom.
Indicator wall (accent wall)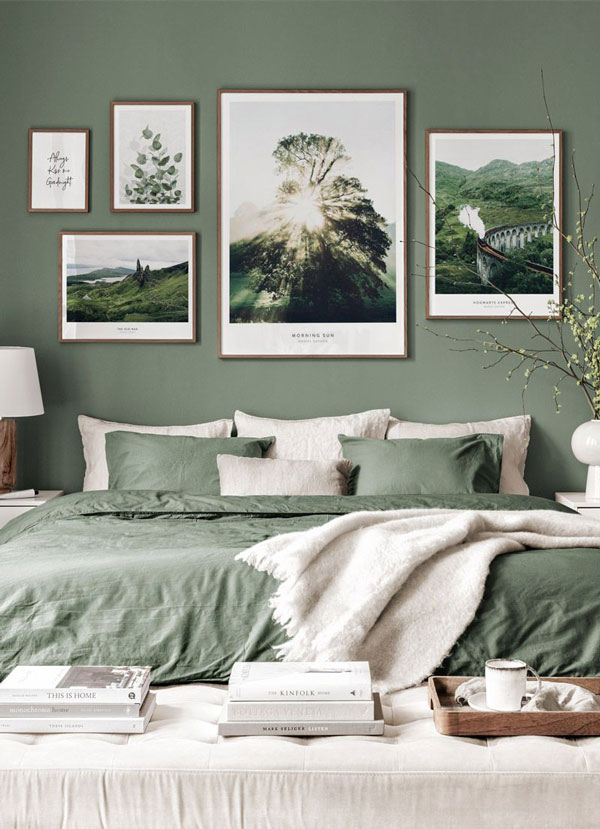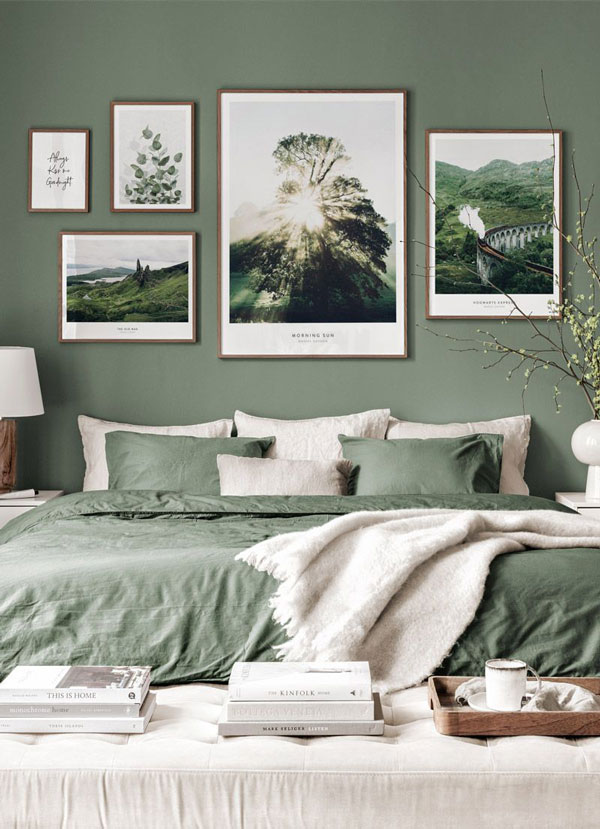 An indicator wall is a wall that is different from other room walls in appearance (color, decoration, type of wallpaper, and other appearance features).
Some people think that when entering any room, a wall in front of the eyes Is the best choice for the purpose (to become an accent wall), but this is wrong because it will give a strange and dull space to the bedroom's interior design.
How to diy green accent wall?
In this video of Royce & Bekah, we Painting a DARK GREEN Accent Wall + Master Bedroom Makeover ideas 2021.
In this video of Timber & Tea,we show you How to DIY accent wall.
What are the most beautiful colors of green for Green accent wall bedroom? (TOP 10 Green Paint Colors )
In this video of The Paint People, we show you TOP 10 Green Paint Colors | Benjamin Moore Interior Design Tips!
Sherwood Green. HC-118.
Saybrook Sage. HC-114.
Gloucester Sage. HC-100.
Hampshire Gray. HC-101.
Wethersfield Moss. HC-110.
Louisburg Green. HC-113.
Kennebunkport Green. HC-123.
Hunter Green. 2041-10.0
According to benjaminmoore.com, They are the best shades of green color for Green accent wall bedroom.
Green accent wall feature (

green bedroom walls )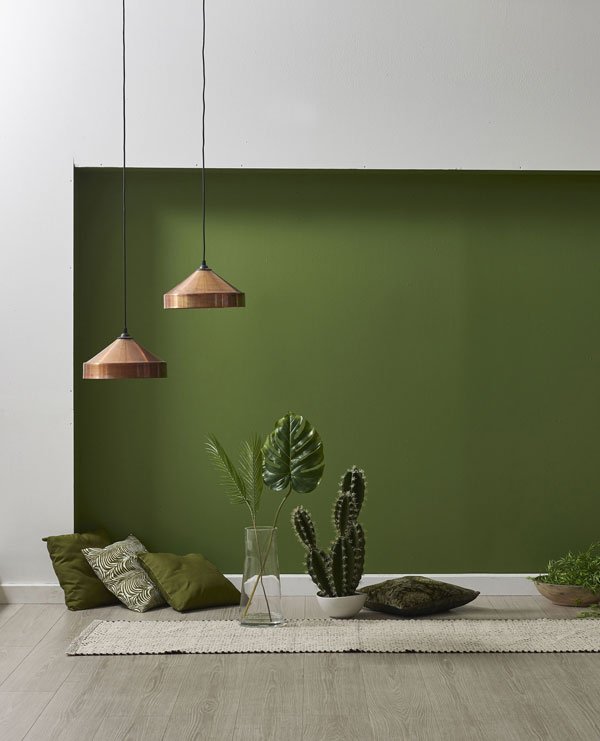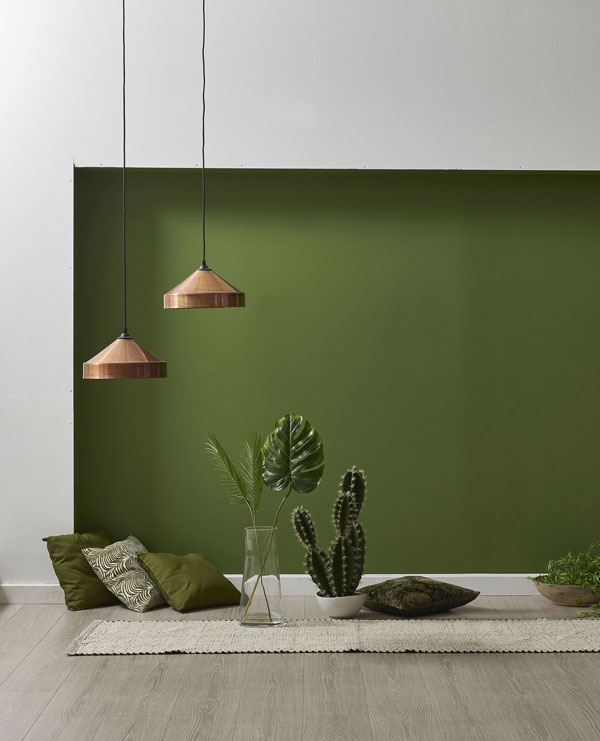 Sometimes focusing on the details or aspects of the bedroom stands out the most. As mentioned before, you can use green color for bedroom walls. But that's not all. By choosing an accent wall and combining it with green color, you have paid more attention to details and double the beauty of your bedroom. 
Trust us and enjoy creating a green accent wall in your bedroom. Some ideas to pick a wall as a green accent wall:
The wall on which the fireplace is installed.

The wall behind the bed.

A wall in front of any critical items in your bedroom, such as a sofa.

A wall on which a painting, or another decorative device, stands out.
Accent wall ideas ( Accent wall bedroom )
There are many ideas for accentuating a bedroom wall, some of which we will discuss below.
Apply bold colors or colors that attract a lot of attention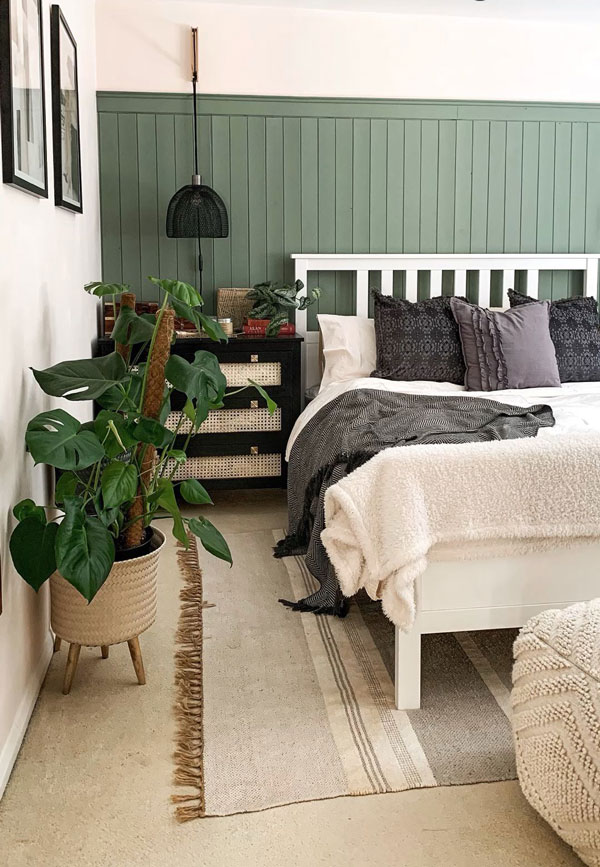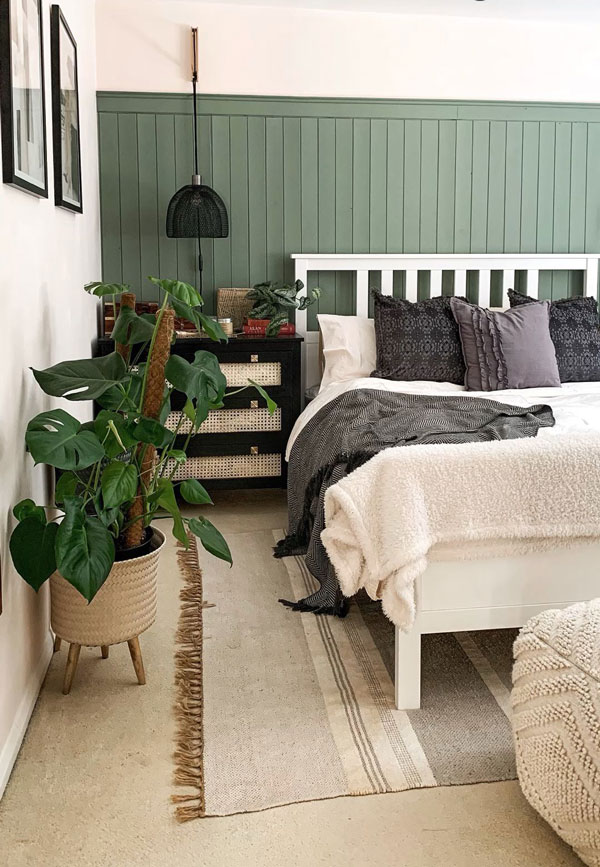 If you choose Accent Wall, you should not be afraid to use bold colors or those that attract a lot of notice (purple, orange, etc.).
The only point is that the color you use should be in perfect harmony with the color and decoration of other walls and parts of the bedroom.  As long as you stick to this regulation, you can use any color.
 Use unique designs for Accent wall painting (accent wall design)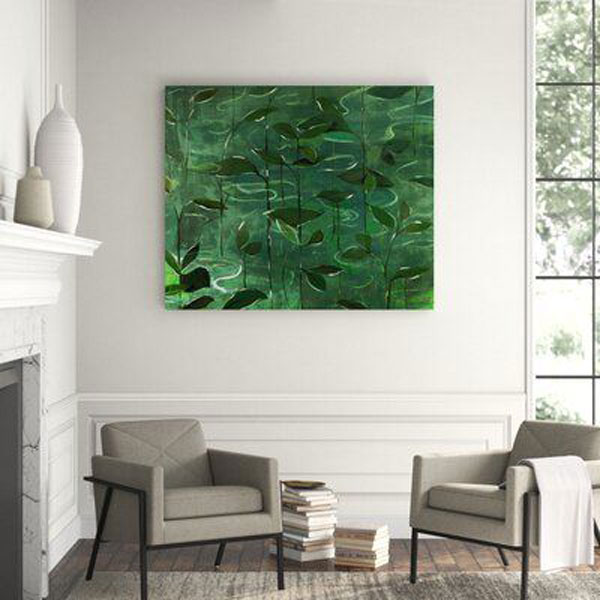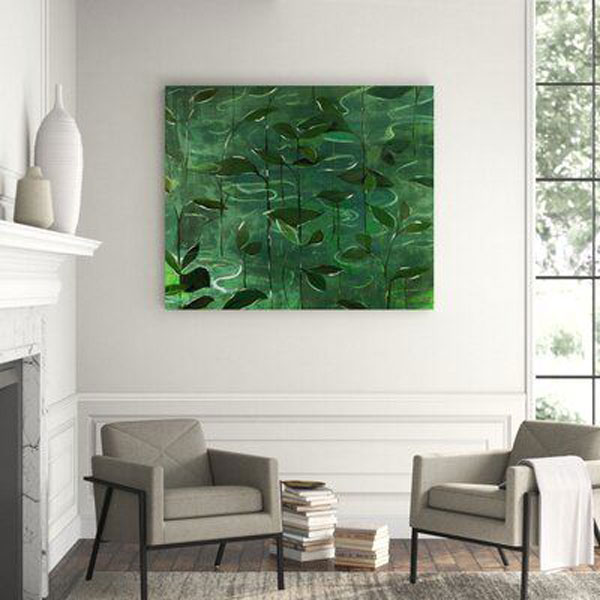 When choosing the right color and design for the accent wall, it is not bad if you put aside the standard and widely used methods and shades. So turn your mind towards designs that are less used; For example, paving the index wall for the interior design of your bedroom may not be a bad idea or, for example, painting some parts of the wall with metallic colors.
 Use tiles or masonry or shelves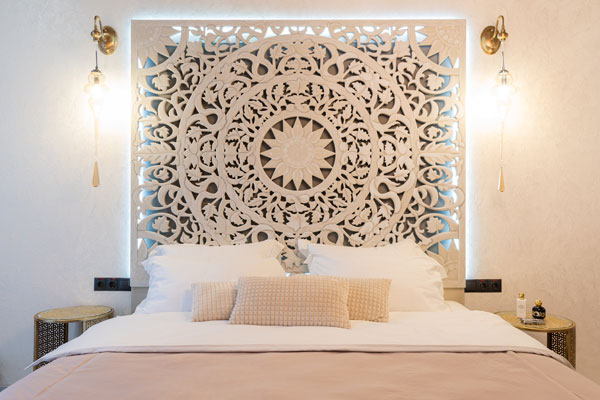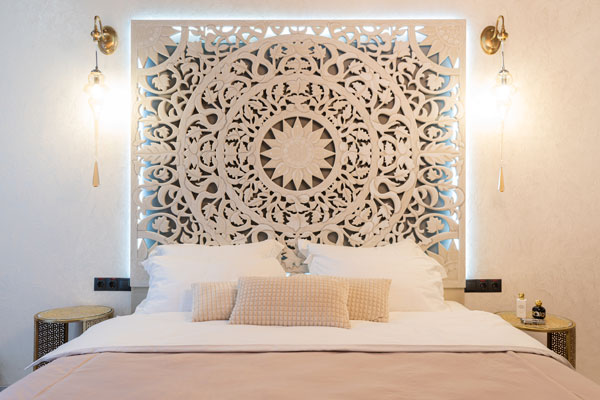 Remember that highlighting the index wall is not just about painting it; For example, you can tile or stone the wall instead of painting. Using shelves with numerous designs and colors on the wall can be another way to turn it into an Green accent wall.
board and batten accent wall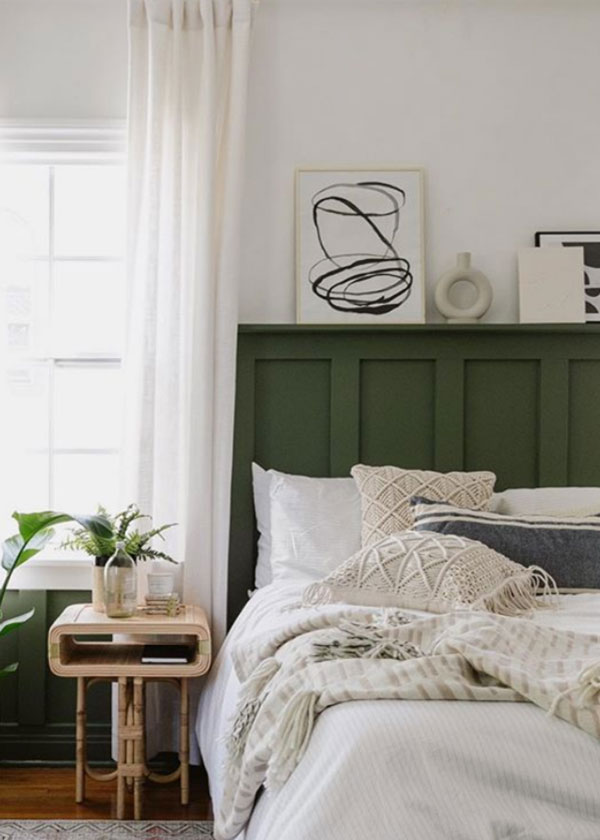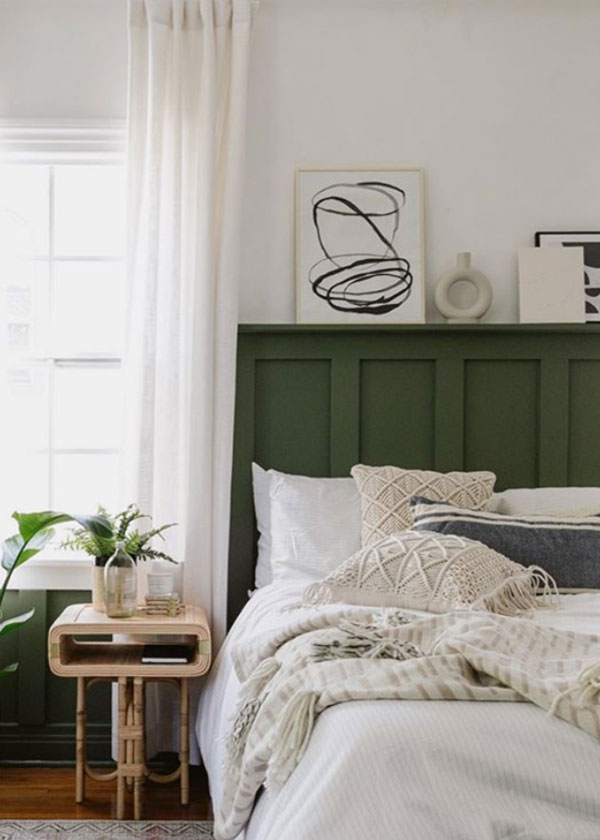 Another solution is to install paintings or photo boards instead of painting on the wall to separate the wall from other parts.
Remember that to design the index wall, your hand is completely open, and with taste and a little creativity, you can distinguish it from other parts as you wish.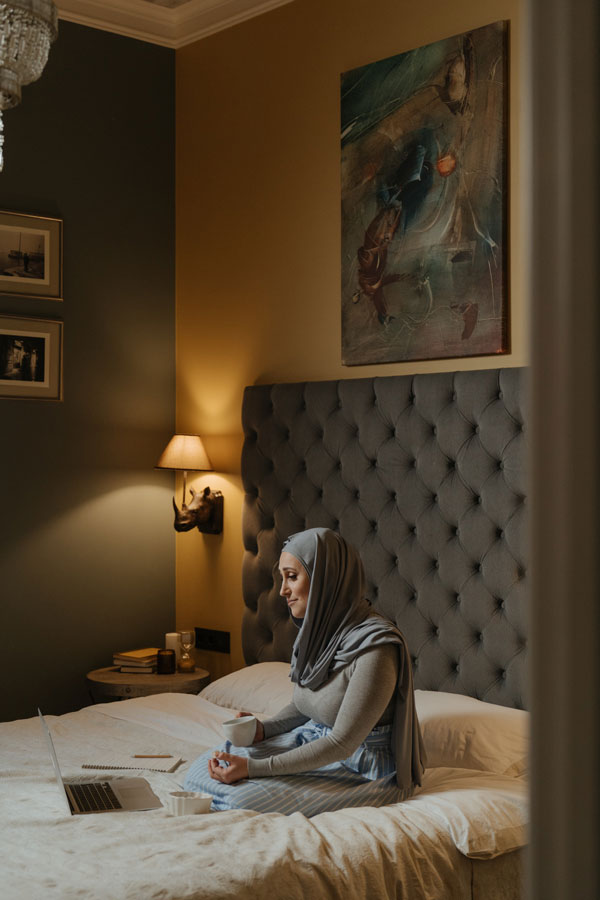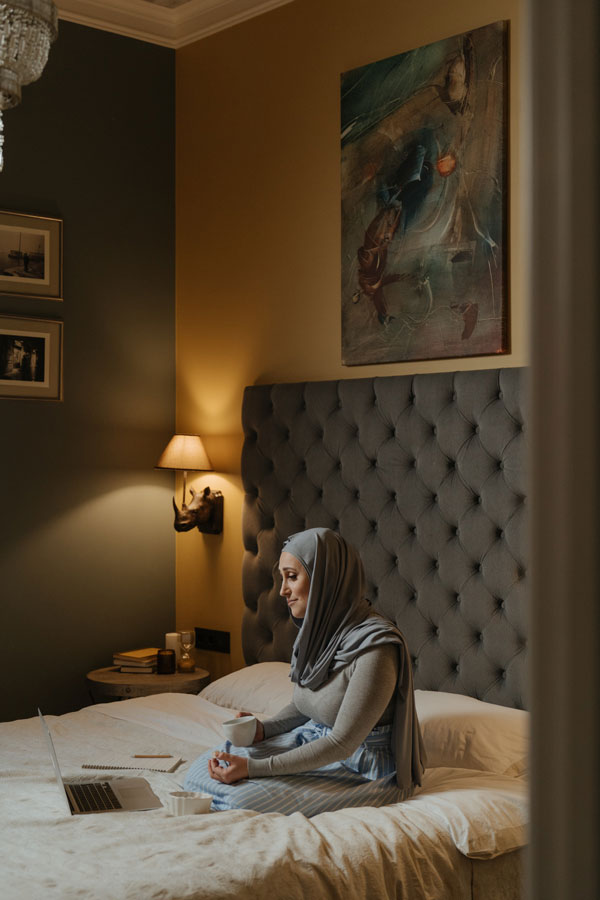 Use Accent Wall with neutral-colored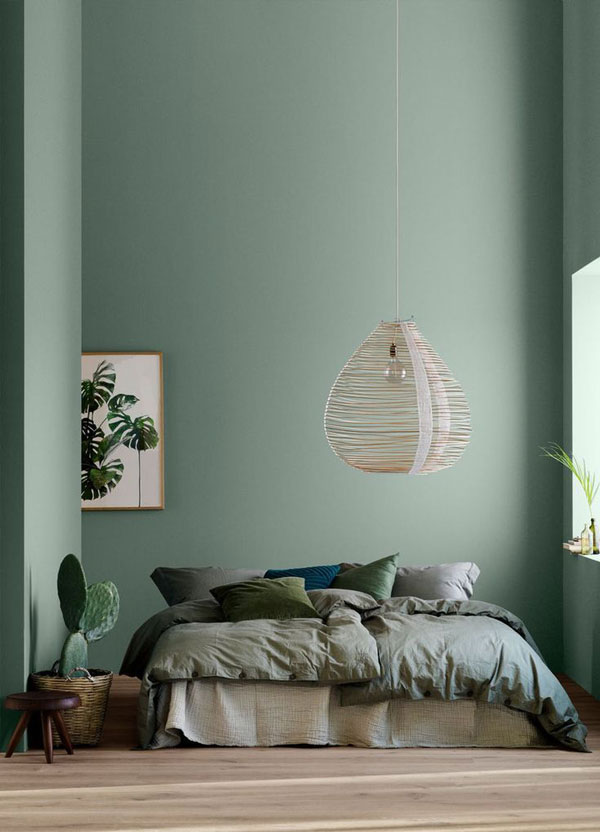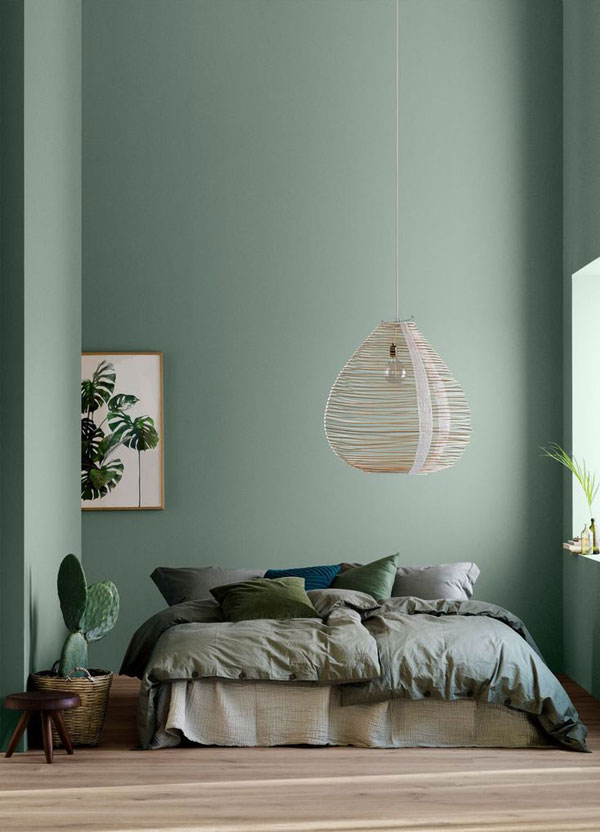 You should still stick to your decision to use Green accent wall, even if you have painted your bedroom in neutral colors. You can use Index walls even in such spaces.
Choose a dark color accent wall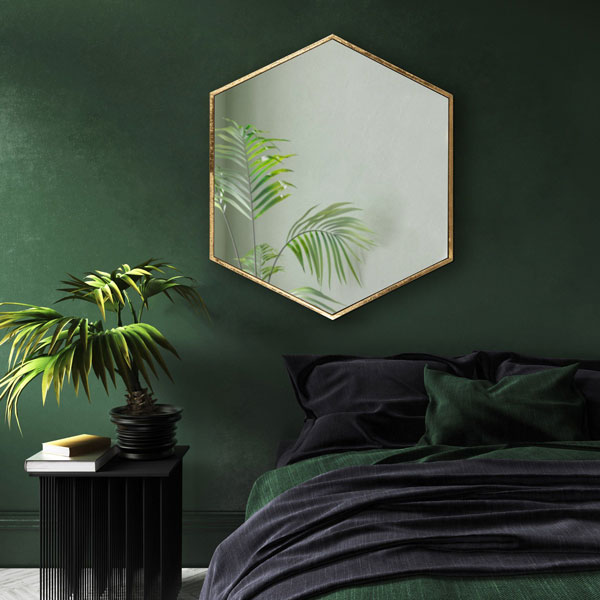 The best results are obtained when you use a darker color (compared to the color of other walls) for the index wall. the color you choose for the accent wall should match the color of the other walls.
If you are not certain what color to use, use the same color as the other walls; Use only two shades darker for the accent wall; For example, if the color of the other walls is green, paint the Green accent wall with dark green.
Maintain the color accent of the wall with other parts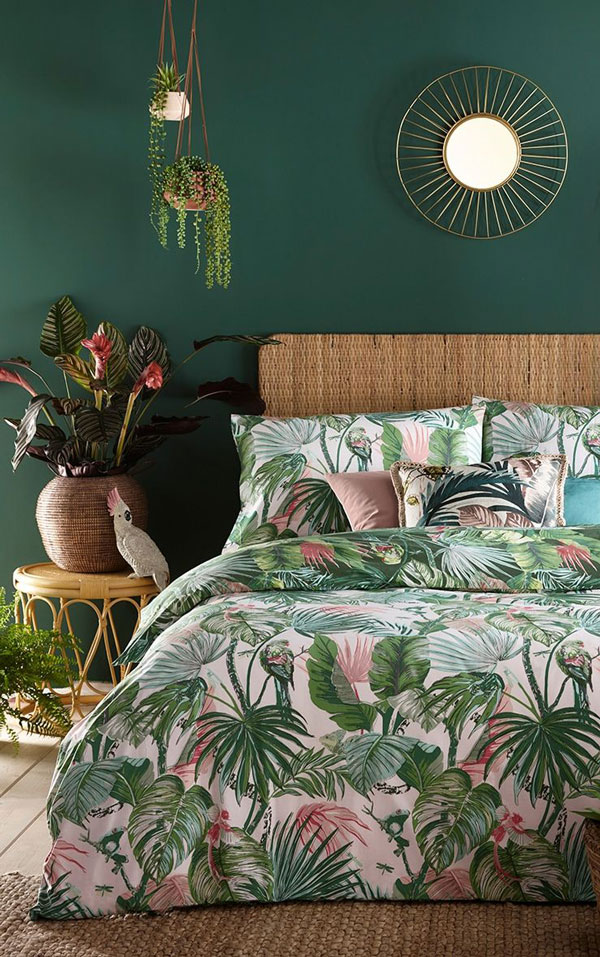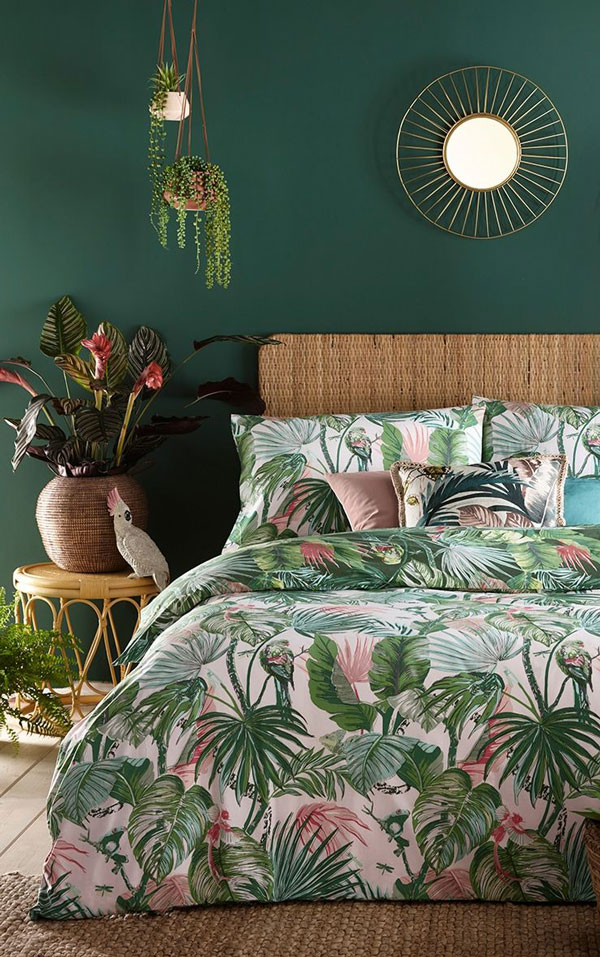 Maintaining the color harmony of the Accent Wall with decorative items and paintings installed on it. If the color of what you are installing on the index wall is very similar to the color of the wall itself, the interior will not look very interesting.  The color of the fixtures and panels attached to the indicator wall must contrast with the color of the wall to be visible.
green accent wall ideas for bedroom
Of all the colors for Accent Wall, green is the most popular because green is more suitable for the bedroom and more relaxing.  We choose Green accent wall bedroom because it is better to set this color with other colors and the green color puts more emphasis on the wall.
Notice: Set a complete and integrated wall for Green accent wall.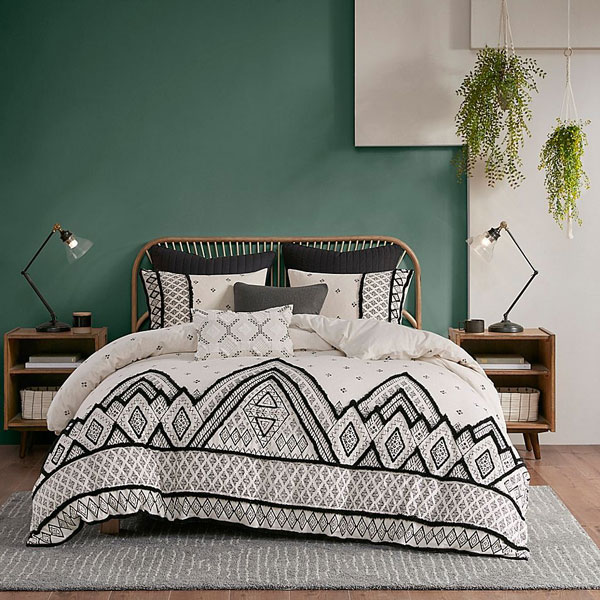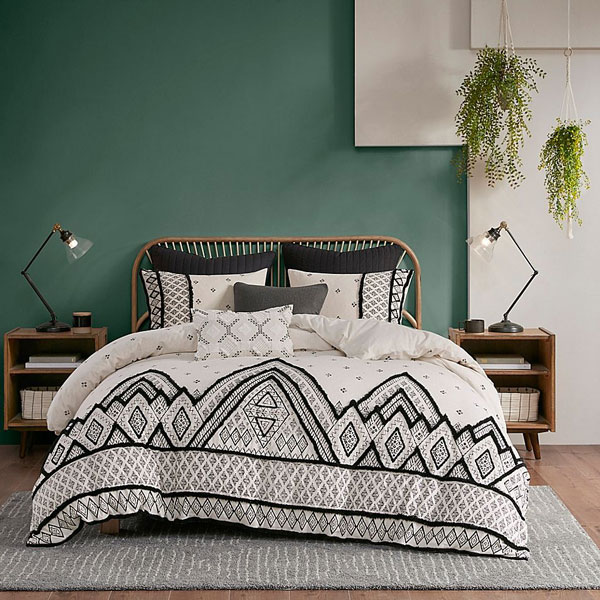 It would not be the best to choose a wall as an Green accent wall with a door or window.  If your desired wall has a door or window, not only will it not be distinguished from other parts of the bedroom by its beauty. effects, but also the interior design of your bedroom will find a mysterious and ambiguous atmosphere.
For example, the light coming in from the windows makes the indicator wall look darker. At least for part of the day, the interior design is different from what you initially had in mind.
what color goes with Green accent wall?
Colors like gray, brown, orange, yellow, and white with green make a beautiful set.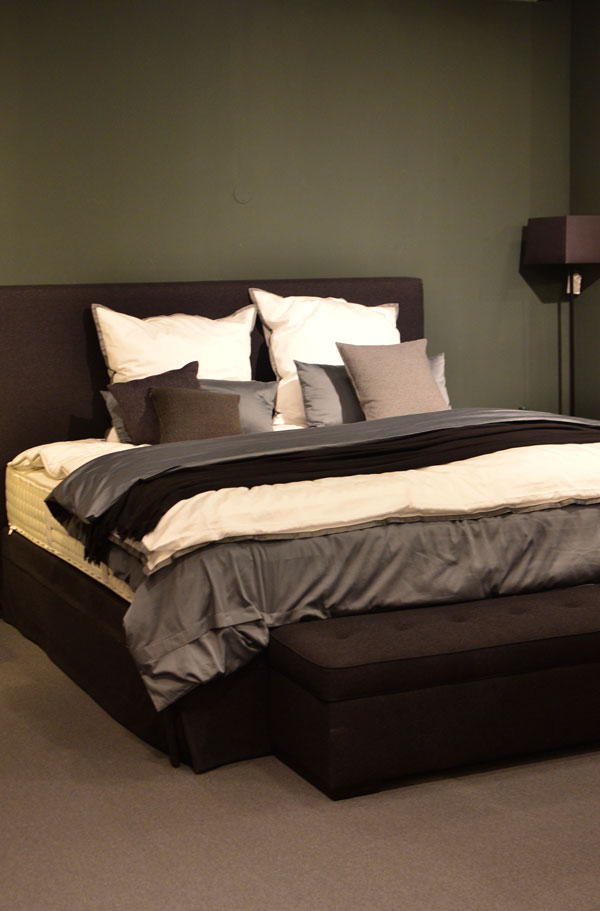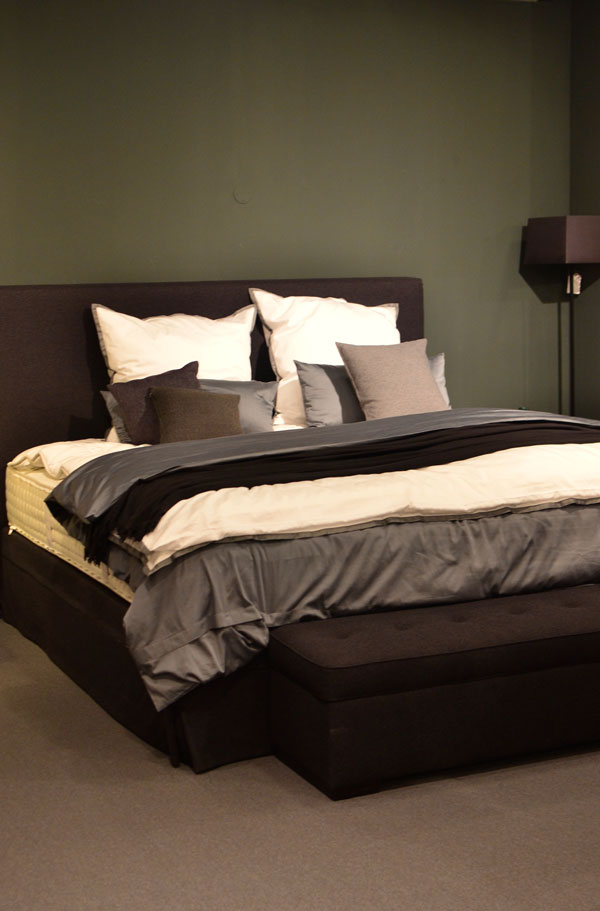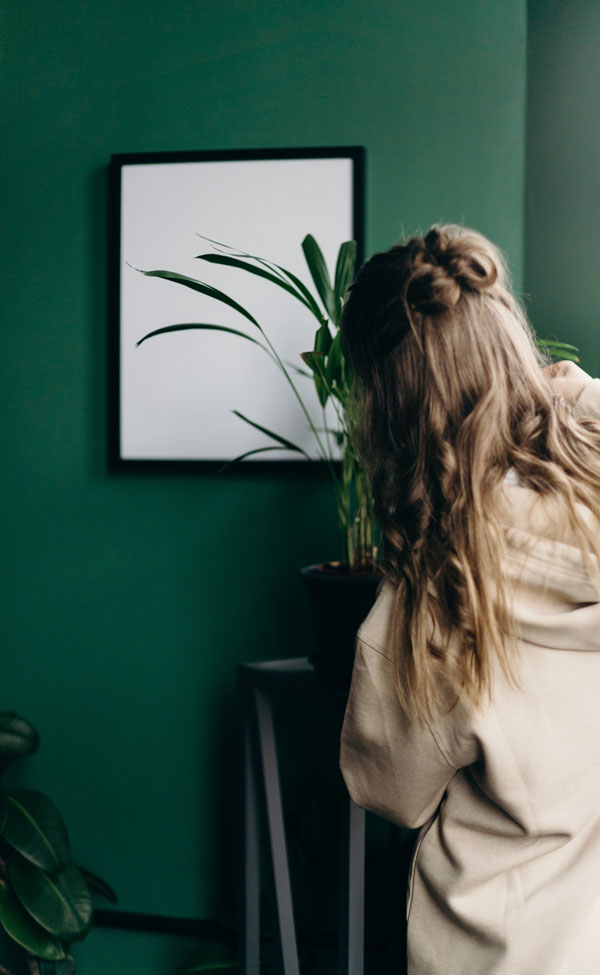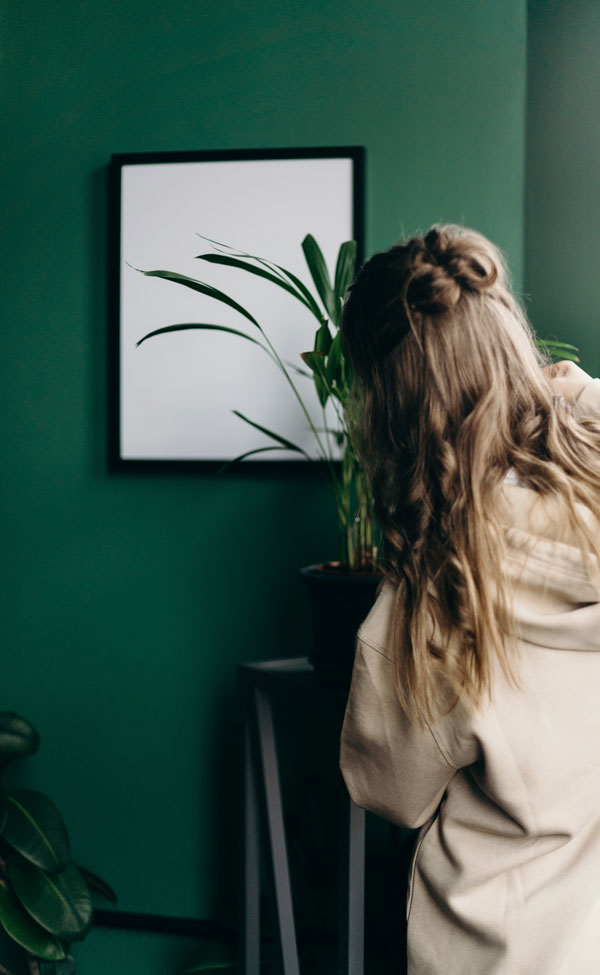 Also, remember that you should not limit yourself to just painting a wall.  You can also use wallpaper to differentiate the wall from other parts. Don't forget DIY 😉
---
Using Green accent wall is one of the best practical and significant ways to change the mood of the bedroom or house without spending so much time and money.
If you do not have such a wall in your bedroom, you can make one yourself. All you can do is take your favorite painting, a set of photo boards, or large mirrors and install it on the wall. Then differentiate the wall with paint, wallpaper, or anything else. we hope you enjoy the article accent wall bedroom.