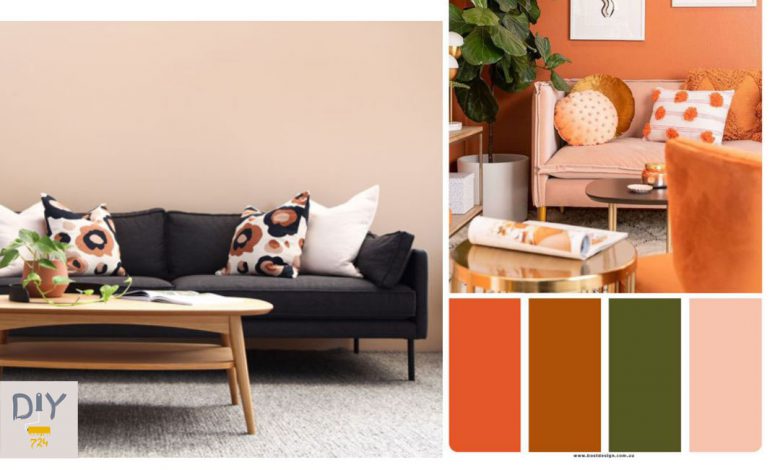 Home DIY & Ideas
Living room paint colors – what is the best living room color combination?
What color do you prefer and suggest for living room paint colors? Undoubtedly, one of the essential parts of any home is its living room. The reception room is generally used for formal meetings and parties. Choosing the right color for your living room walls depends heavily on the space you want to create. This space can be a happy, calm, intimate environment or a glamorous and inspiring room. Therefore, the decoration and living room color schemes are vital today.
In this article of DIY724, we have prepared examples of living room color ideas and living room color combinations for you. Stay with us.
Living room color combination and ideas – Living room best color
Living room paint colors are crucial than the color of other rooms, and therefore, paying attention to the color of the living room has a significant effect on the layout of the room. For example, if you design and paint the space in a dark color, you can easily use light-colored furniture and vice versa. On the other hand, you can achieve this by combining colors and colored wallpaper.
In this video of Interior Indori, we show you the Best Colour Combination for living room wall, house wall, interior wall color ideas, bedroom wall.
Ideation about living room paint colors is a matter of taste. You can quickly choose and change the color according to the layout and style selected from among the home interior decoration styles. In this article, we will try to watch some new and stylish coloring models with you so that more ideas can come to your mind and you can choose the best type of coloring for your living room.
Living room paint colors with the use of dark colors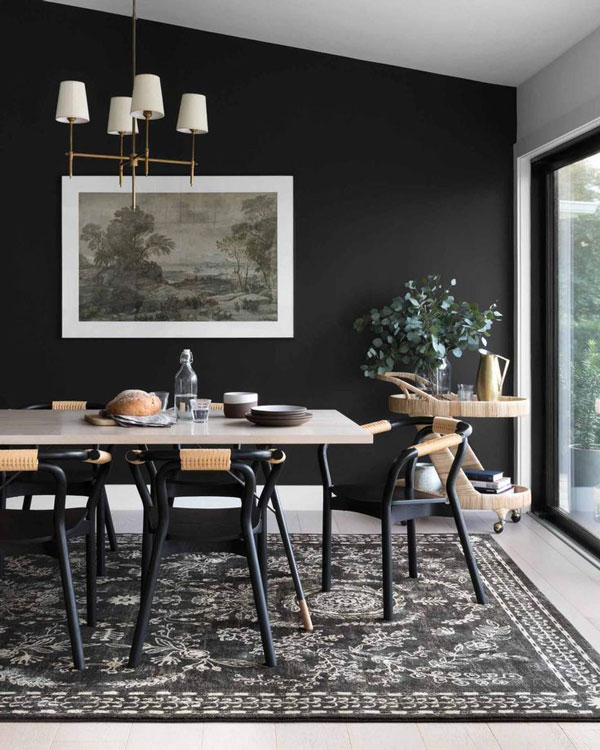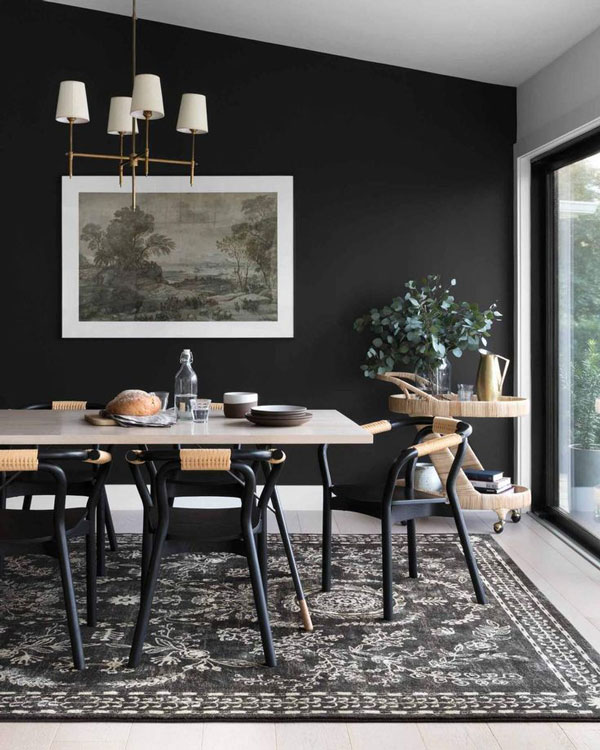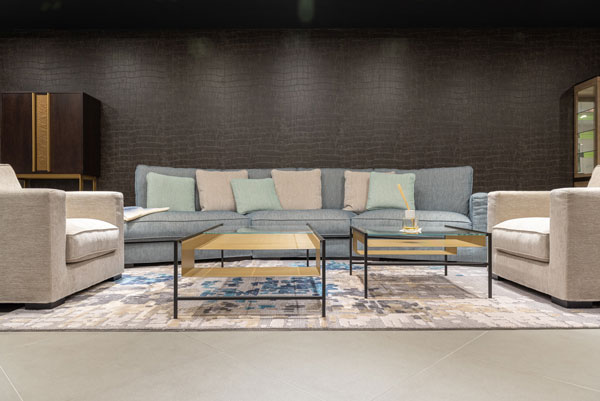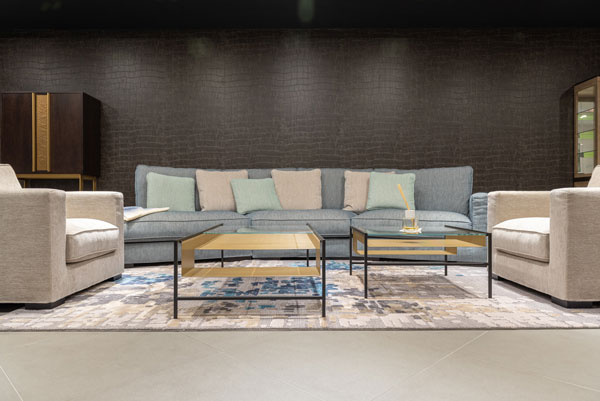 Dark colors have their fans, and of course, you should be careful in using them not to create a darkroom. The use of living room paint colors is quite tasteful, but we suggest that if you want to use dark colors in the living room wall, choose furniture with light colors to balance the space a little.
Blue-gray living room color scheme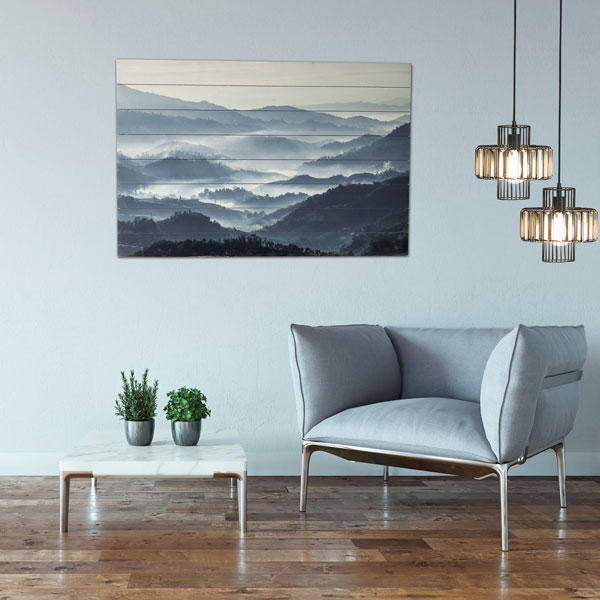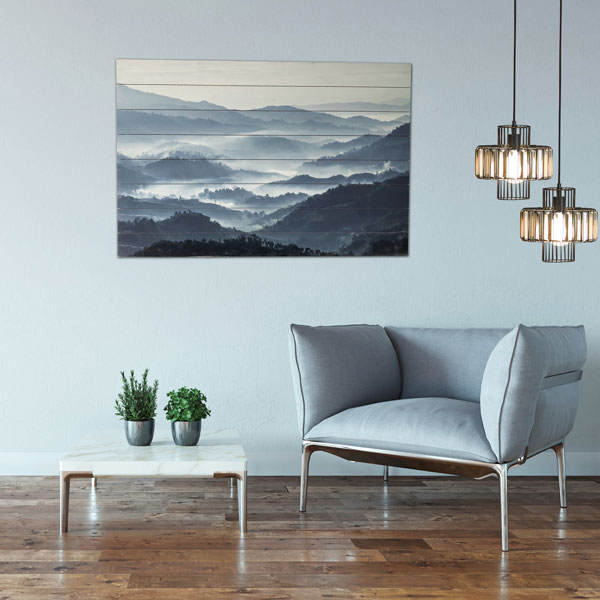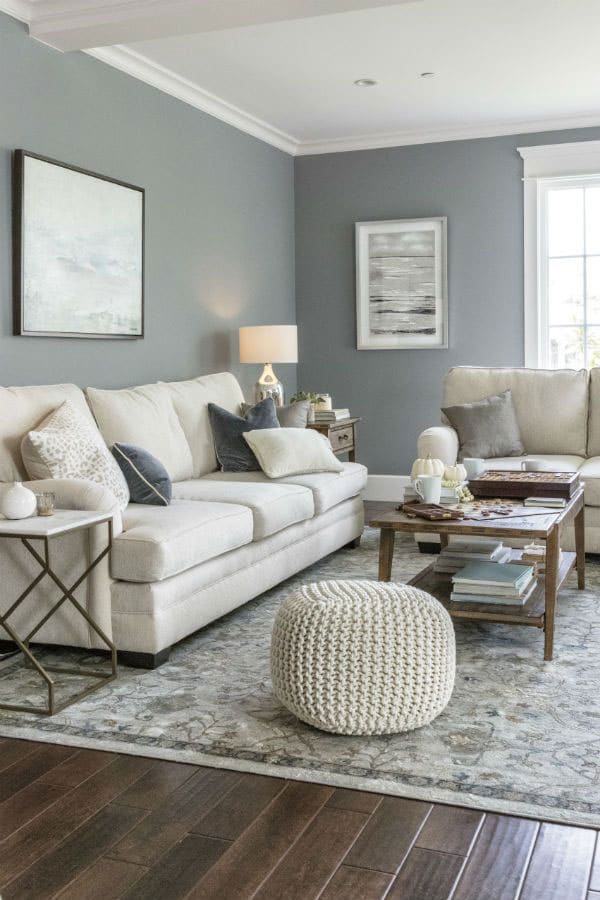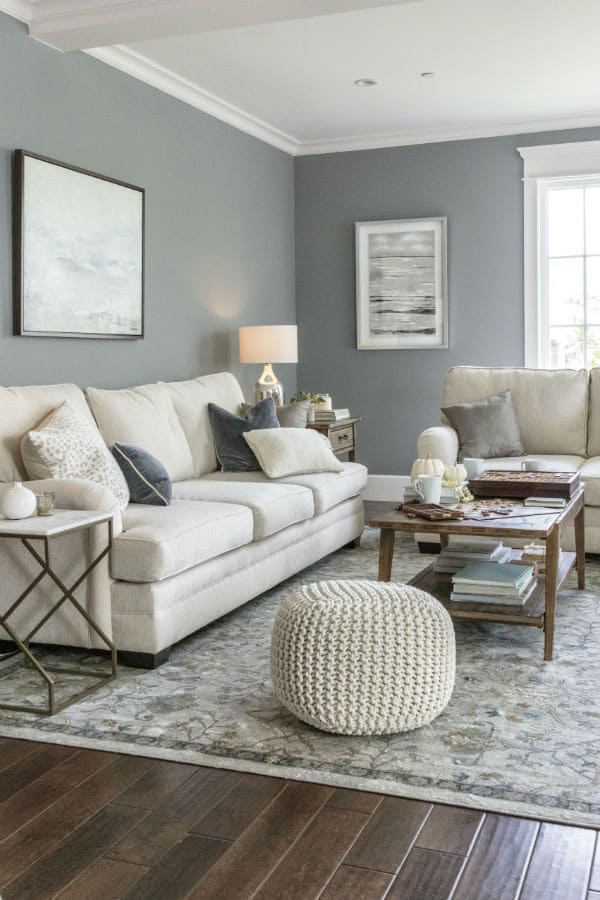 One of the best living room paint colors is gray and blue. You can see another example of color combination in this living room wall, in which three colors are used, and it creates an entirely modern and contemporary atmosphere.
Living room painting with a yellow tonnage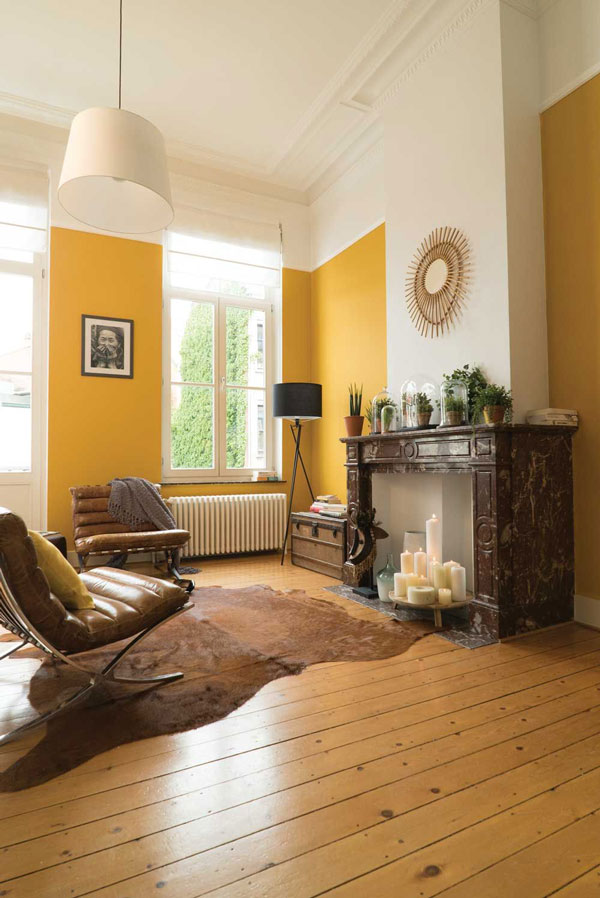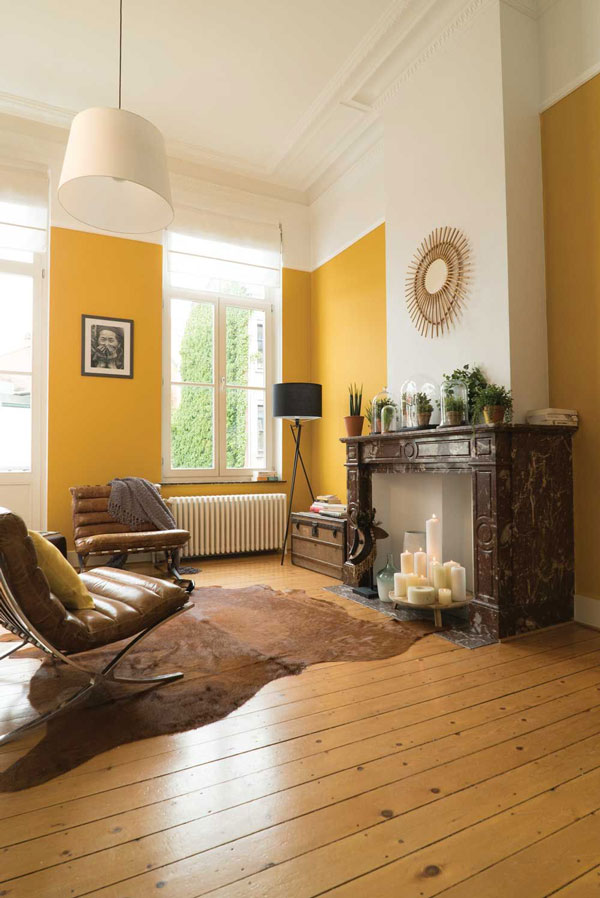 Yellow is also on the list of recommended living room paint colors, but we recommend that you use this color very carefully. Excessive use of yellow color in the living room will cause you to get tired and bored of this color tonnage over time.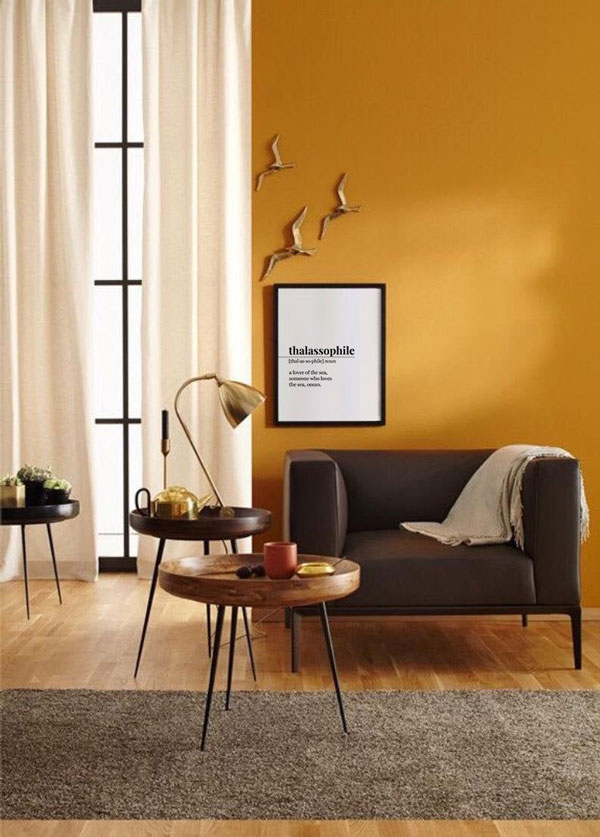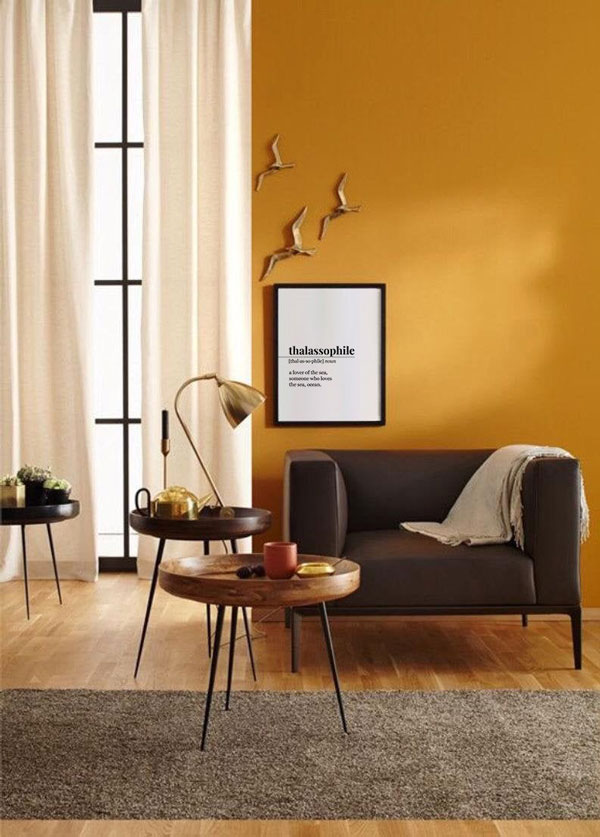 As you can see in the picture, three colors, white, pink, and yellow, have been used to paint the living room.
On the other hand, you can reduce this boredom from the wall by using neutral colored sofas. Undoubtedly, brick colors, turquoise blue, garlic gray, and light gray are the best choices for this color.
Painting the living room with orange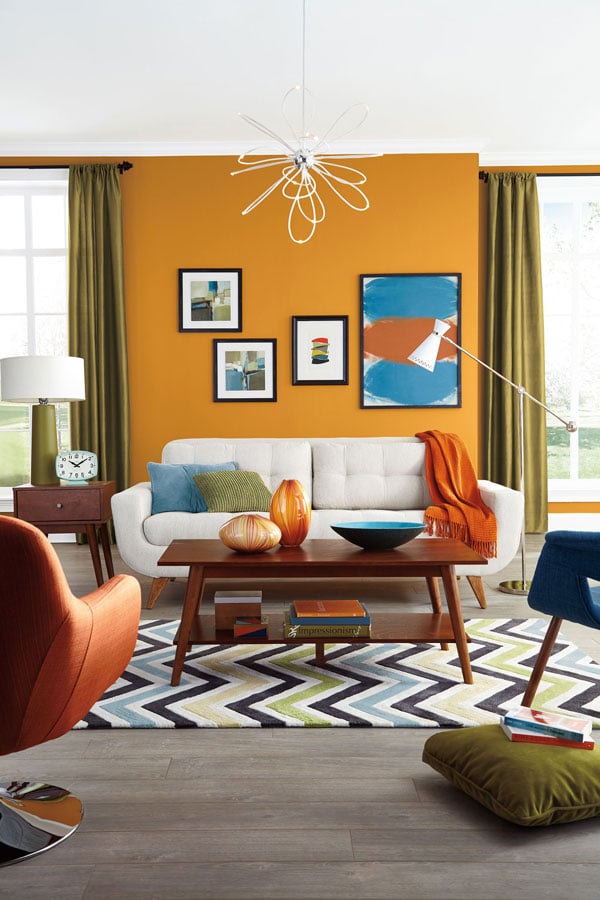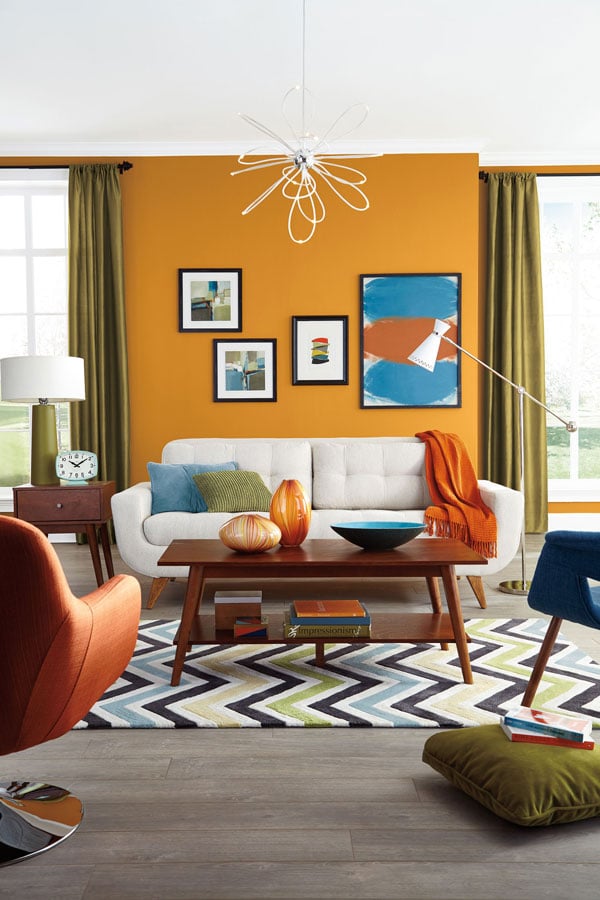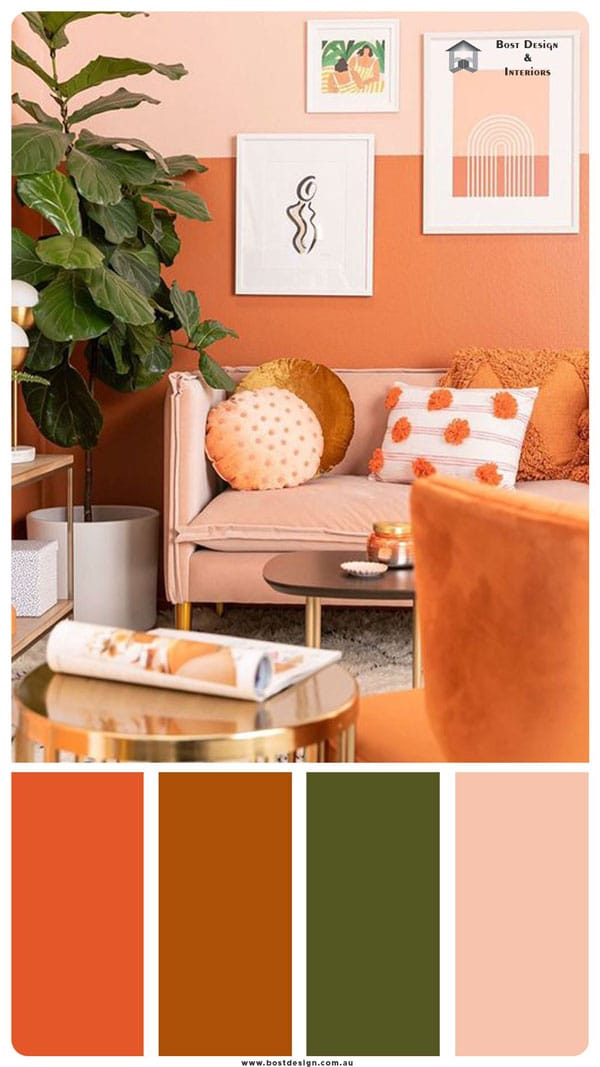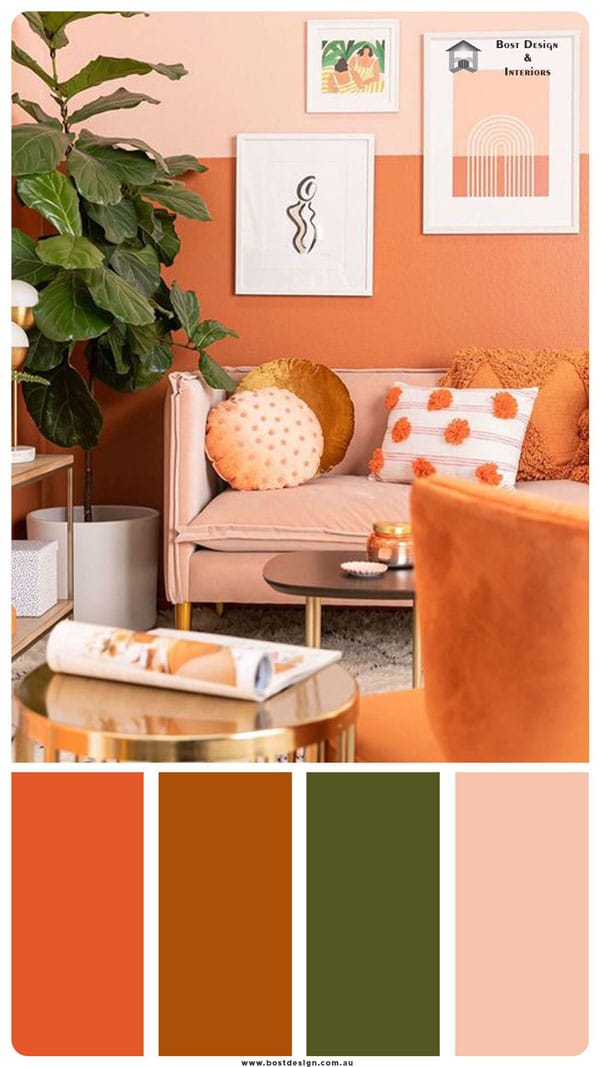 Another color that you can use as living room paint color is orange. As you can see in the picture, in order not to dazzle the orange color of your eyes and the tonnage of this color is not dominant in the environment, light-colored furniture has been used in it. You can easily use oyster, white or blue-green floral sofas. In this painting, it is recommended to avoid colorful screaming arrangements. Calm and light-toned colors will help your layout a lot.
Living room painting with the very light blue-green tonnage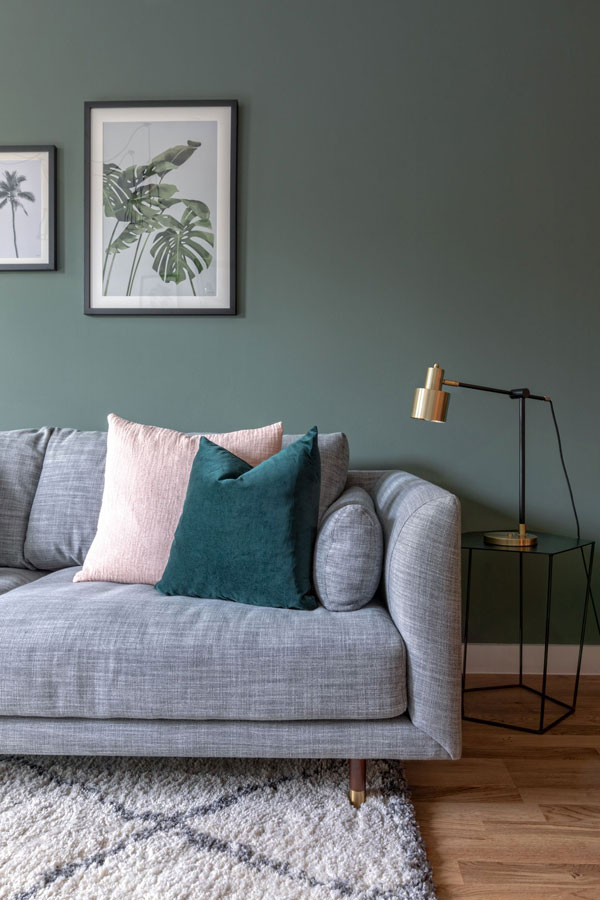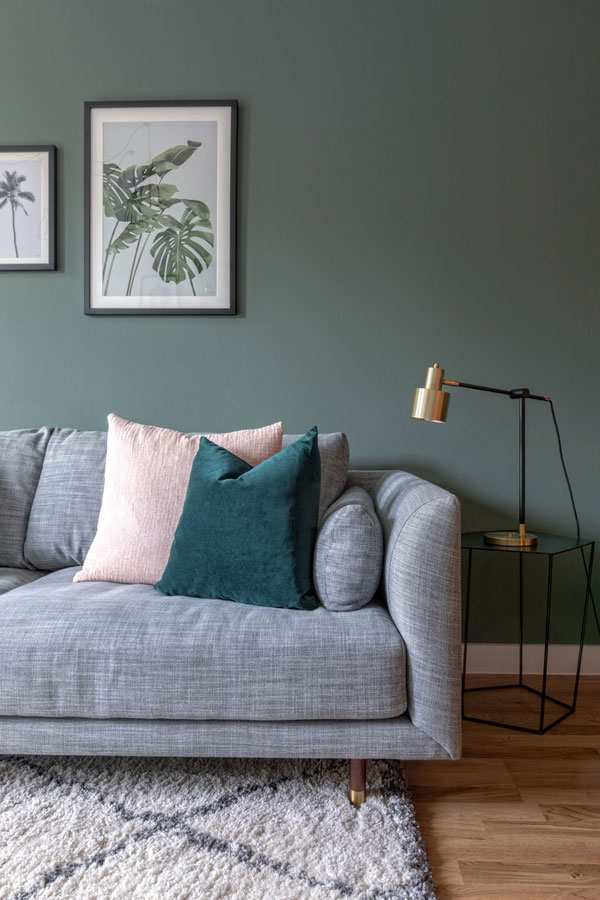 You can gain the desired color harmony by using color combinations. For example, what you see in the image is a combination of green, blue, and turquoise. This combination of colors on the walls has caused the environment to be painted with light tonnage.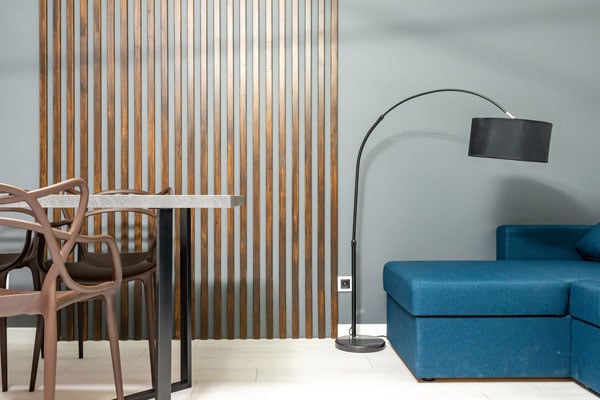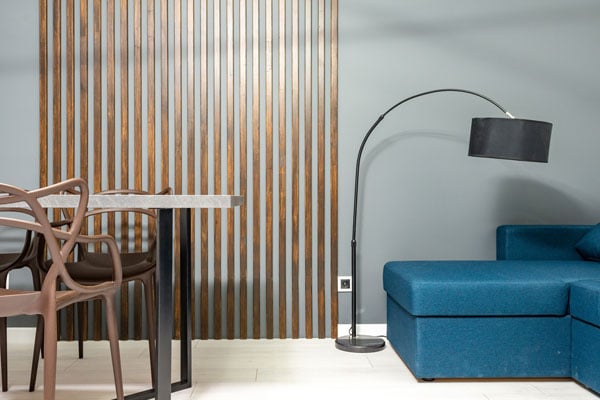 Therefore, there is no problem in using dark colored furniture like the brown furniture color that can be seen in the photo. You can easily design a different and beautiful style by combining pink and brown with the color in the space.
Navy blue living room color scheme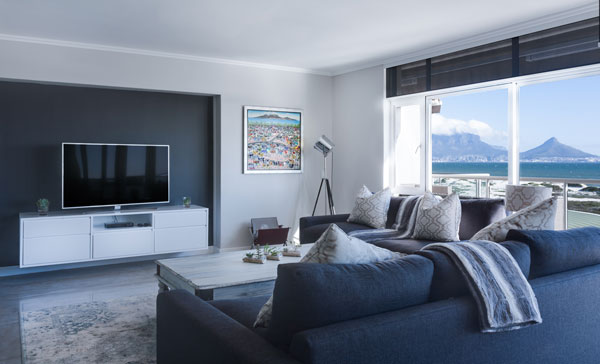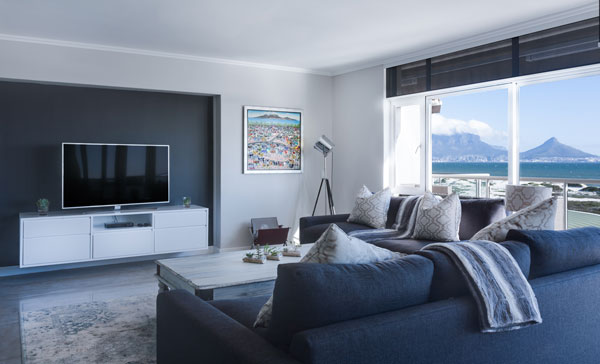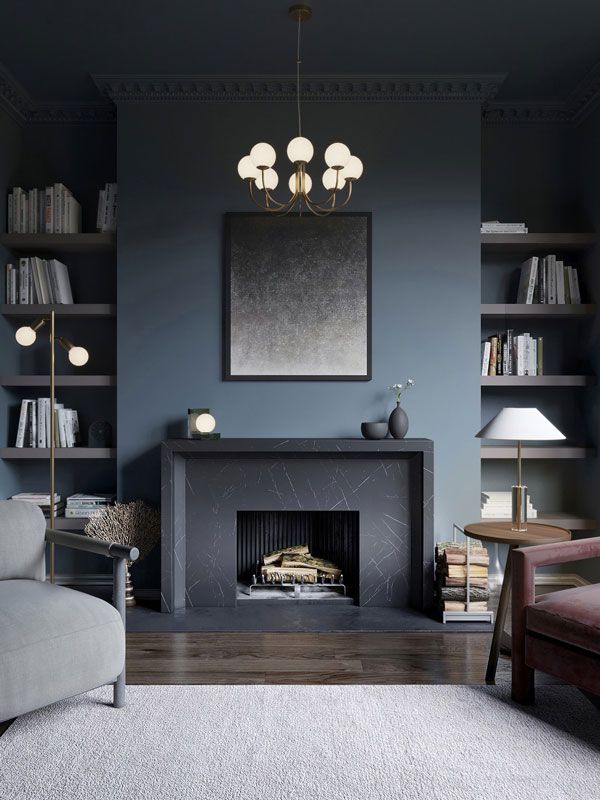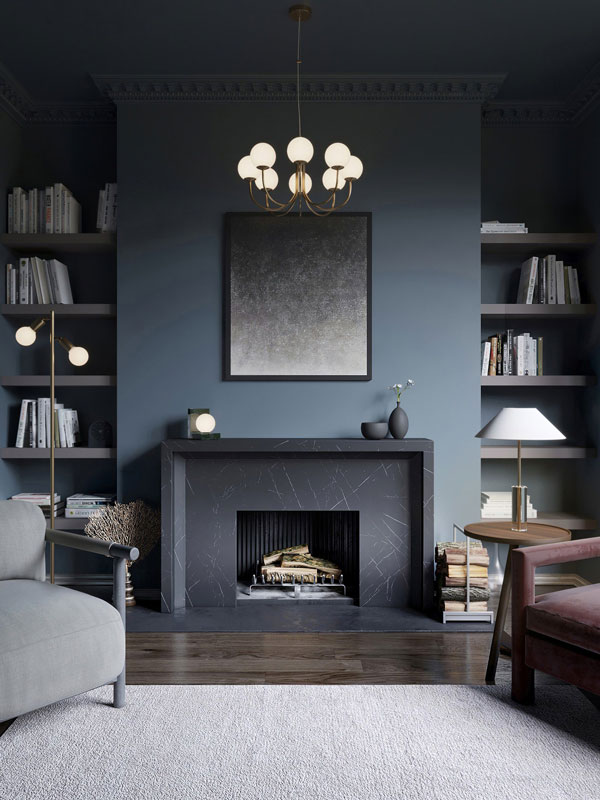 If you want a classic layout, we recommend using the living room paint colors of Sira and light crimsons. For this purpose, you can paint the whole space with dark shades and then, if you wish, design with dark accessories. Our best suggestion to you is what you see in the picture. The use of bright colors in interior decoration creates a sense of calm in the environment. You can use cushions similar to this color tonnage to maintain the color harmony of the wall and space.
Gray color for the living room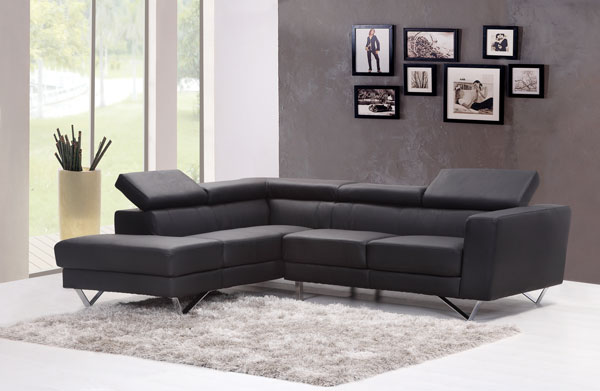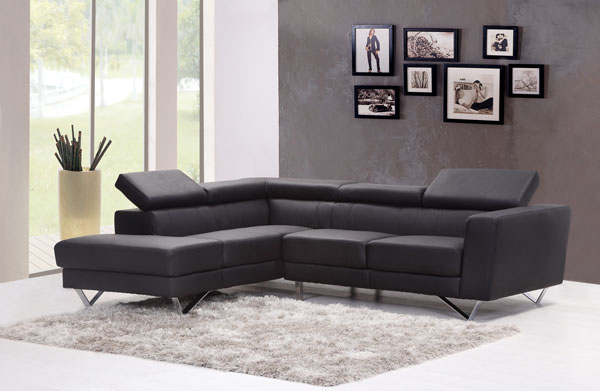 Gray is a popular color as the living room paint colors, and this color shows how much you love this room. At the same time, this color is very stylish and relaxing. Combining gray with most colors seems appropriate. Colors that go with grey are many. And for this reason, gray is mentioned as a suitable color for the living room.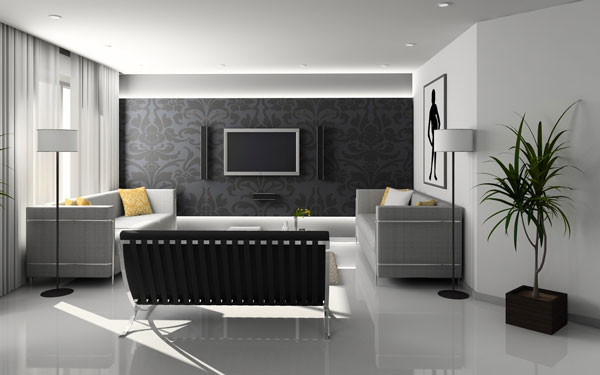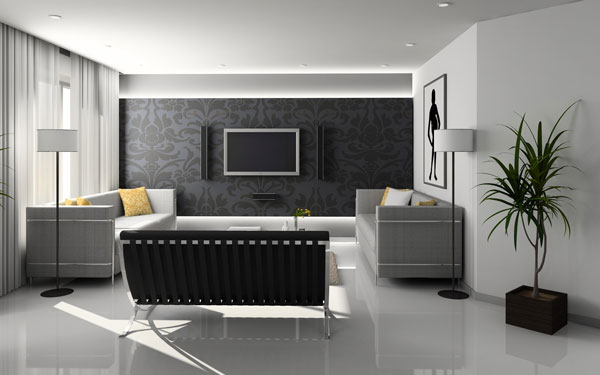 The gray walls highlight the yellow and pink cushions and the white bone door and window frame in the image.
Decoration in white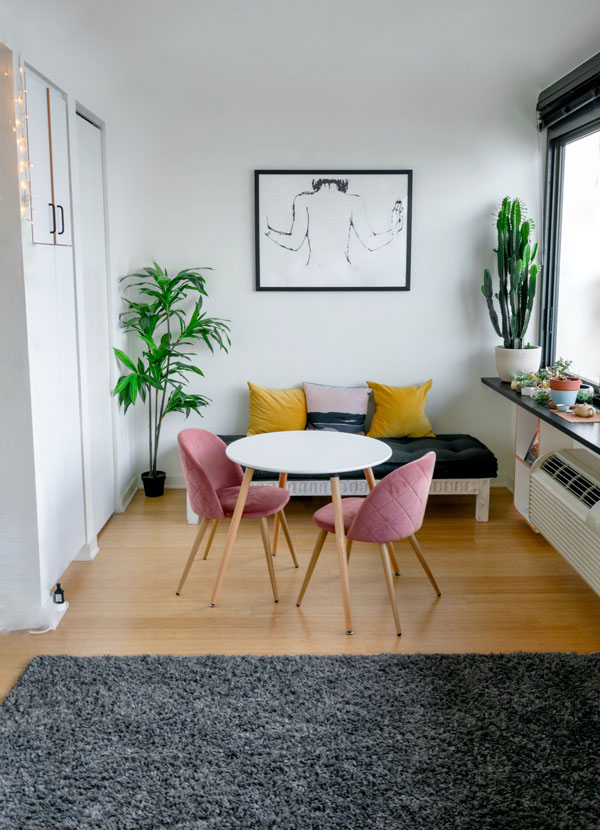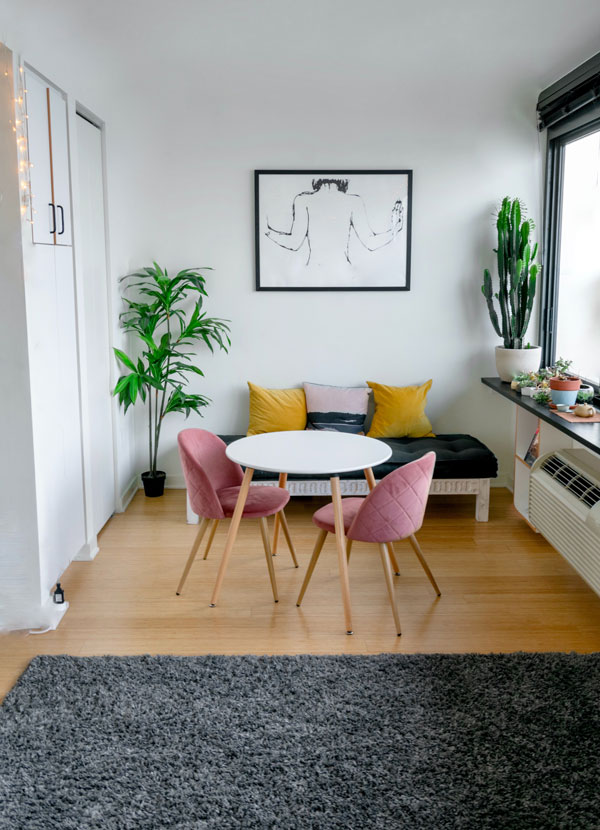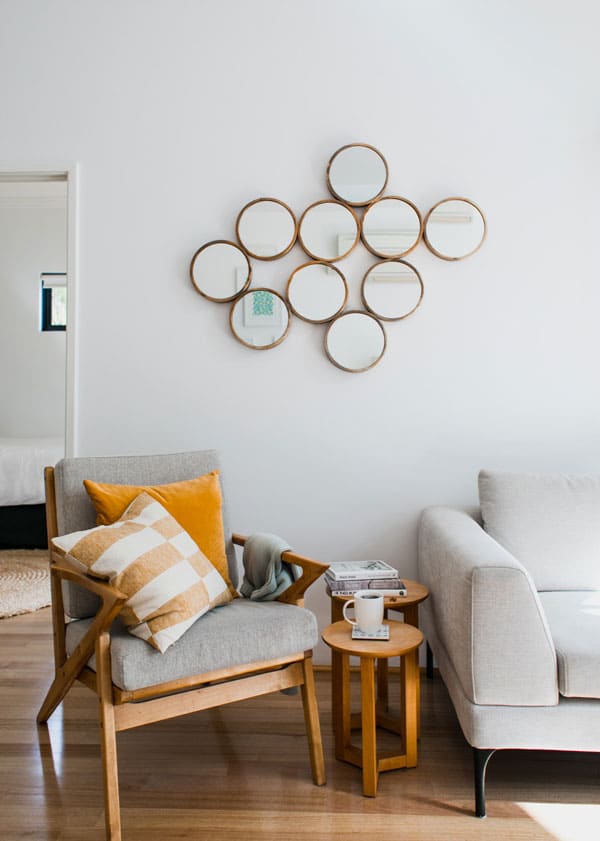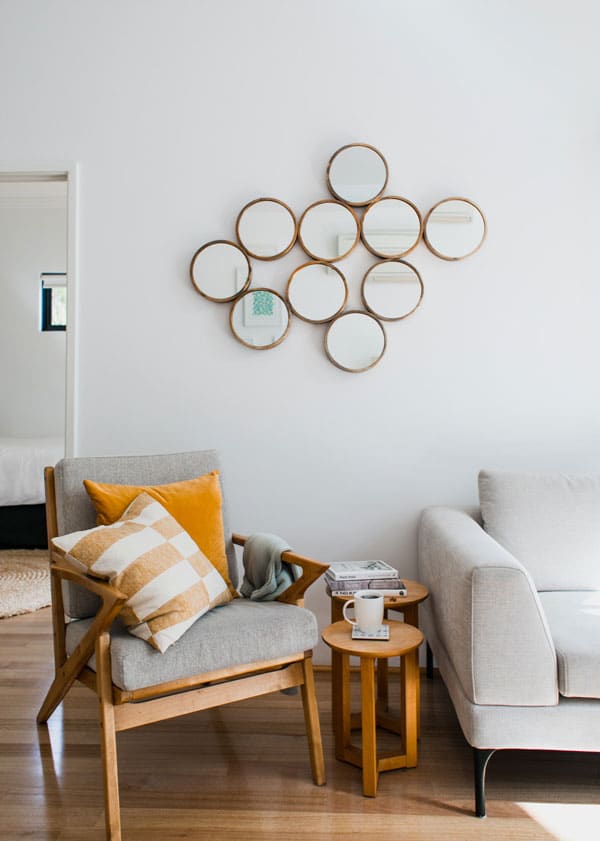 White is one of the best popular colors used in houses, and most houses are painted white. If you want to be the same with people in choosing the color of your living room walls, white will surely be your first choice.
Green living room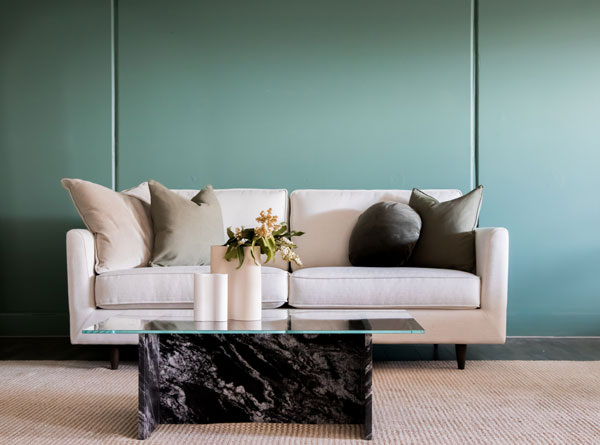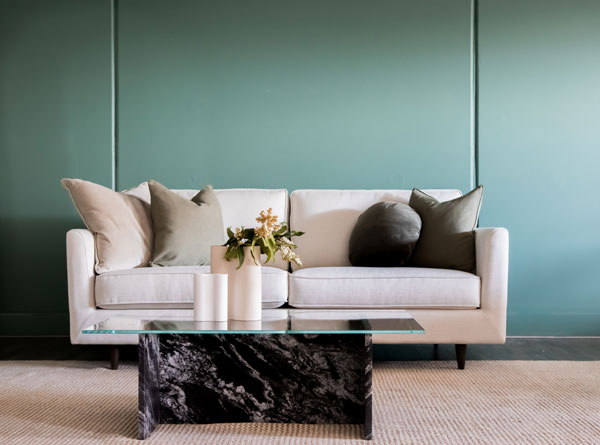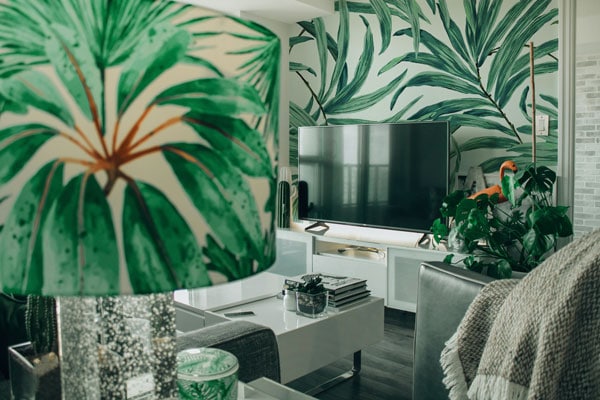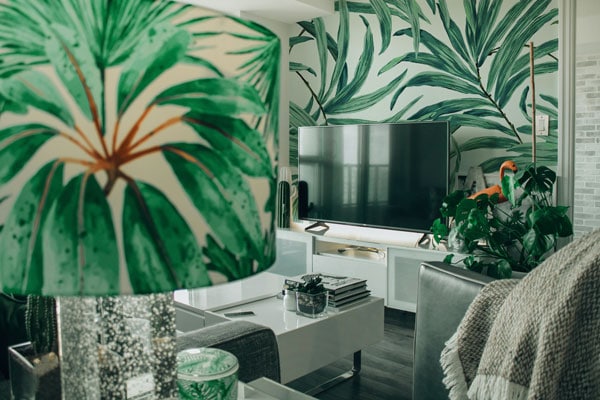 If you want to follow the feeling of nature in the interior of your home, we suggest you use green for the living room paint colors. To be different, you have to look further. Regular use of white or shell color will not make any changes in your home decoration. You can easily follow your layout by using sofas that are similar or contrasting with the space's color. You can use a puff for this purpose.
green and white (two colour combination for living room)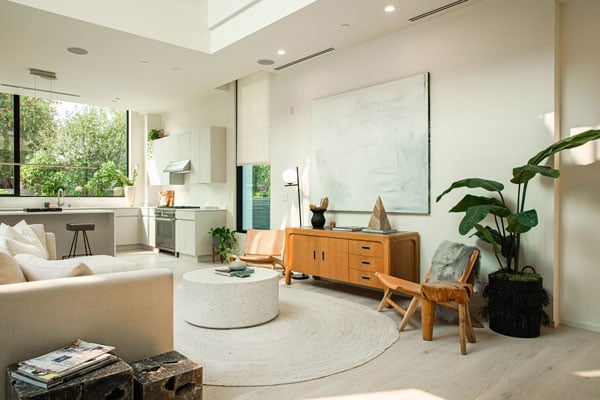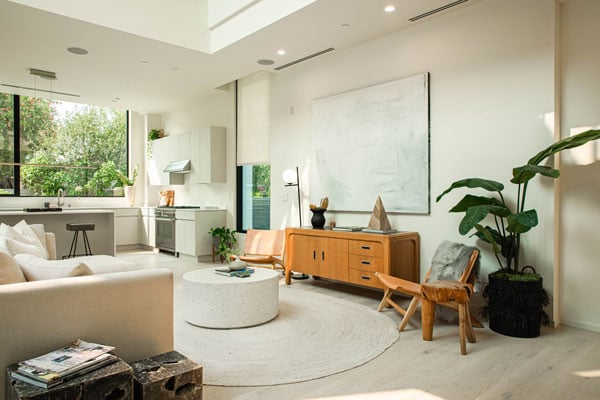 Another color that we suggest not to use alone as the living room paint colors is light green. For this target, it is better to use white. We also recommend using a light shell and pale pink colors. Using this coloring, you can also design the room space with green color. Green color for cushions and furniture will be your best choice for a room with this type of painting.
Living room paint colors with light pink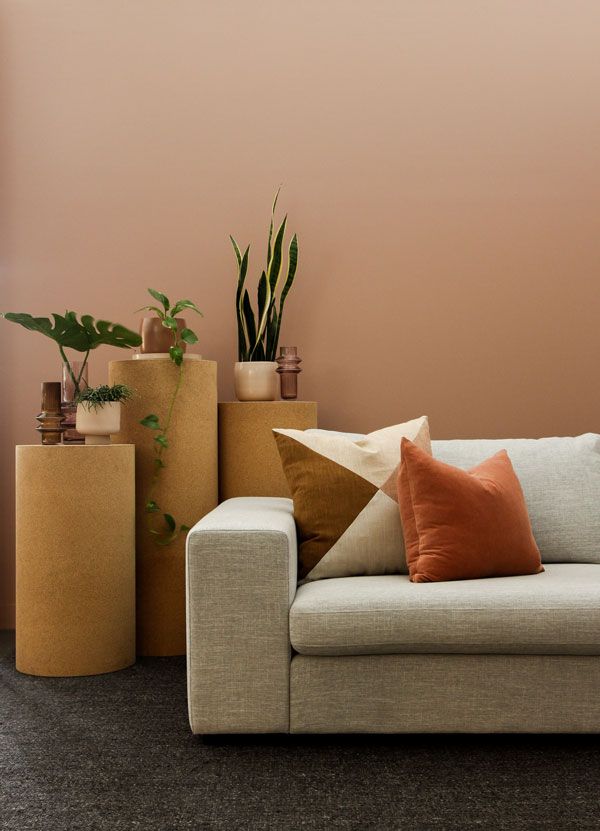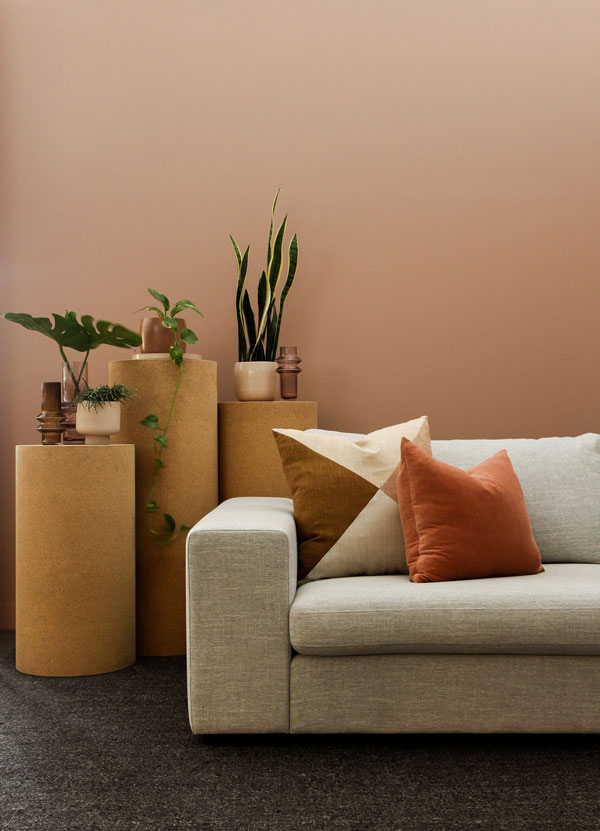 Another color in the category of popular living room paint colors is pink; A color that may be suitable for a girl's bedroom, but with a bit of change in it, you can also use it as an appropriate color for the living room.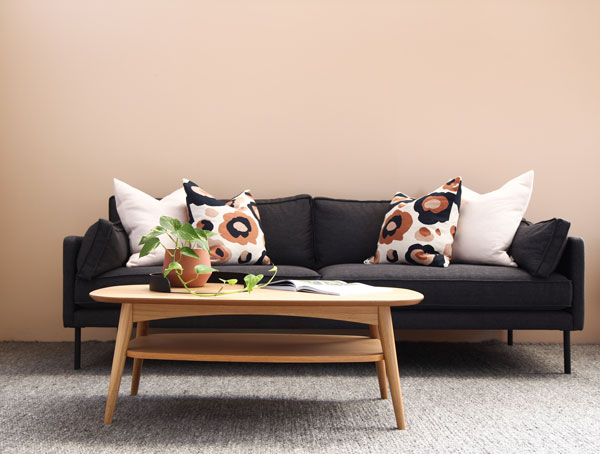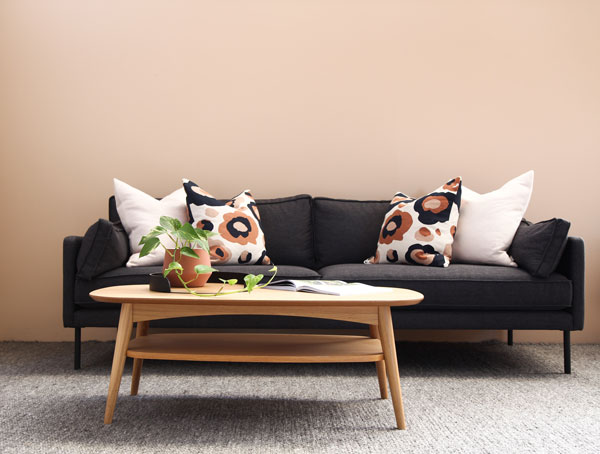 By combining cream and pink colors, you can achieve a light and soft pink. This coloring provides you with a combination of white tonnage quickly and means that you can use the design you used in the living rooms with white color in this coloring style. As you can see, the combination of dark and light colors is very evident in this decoration.
Using dark colored sofas will not create any obstacles for you.
Purple as a living room paint colors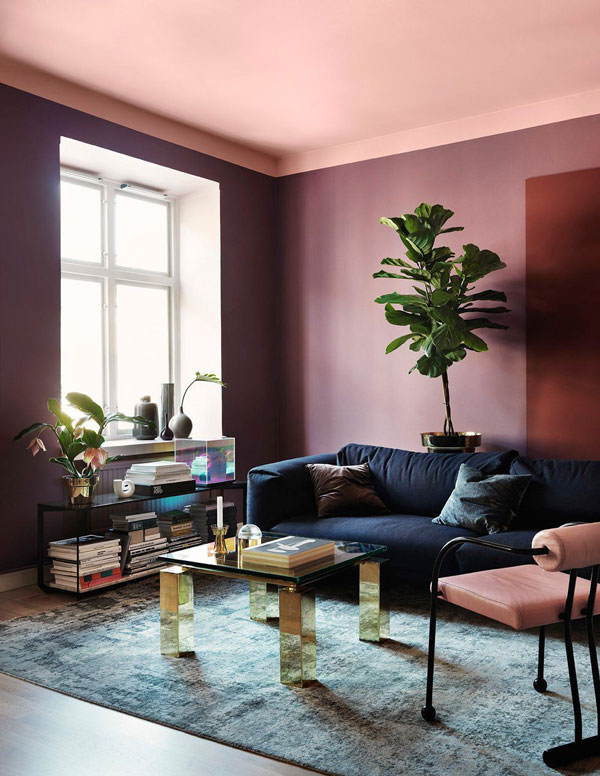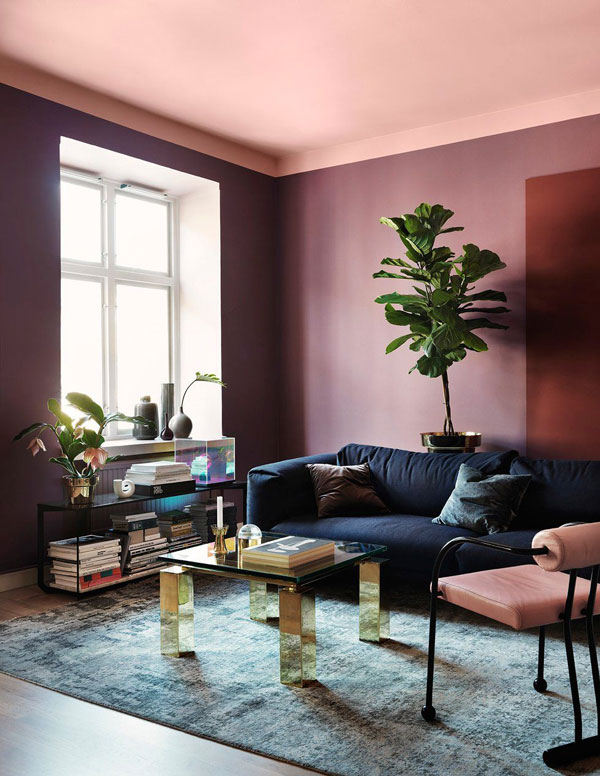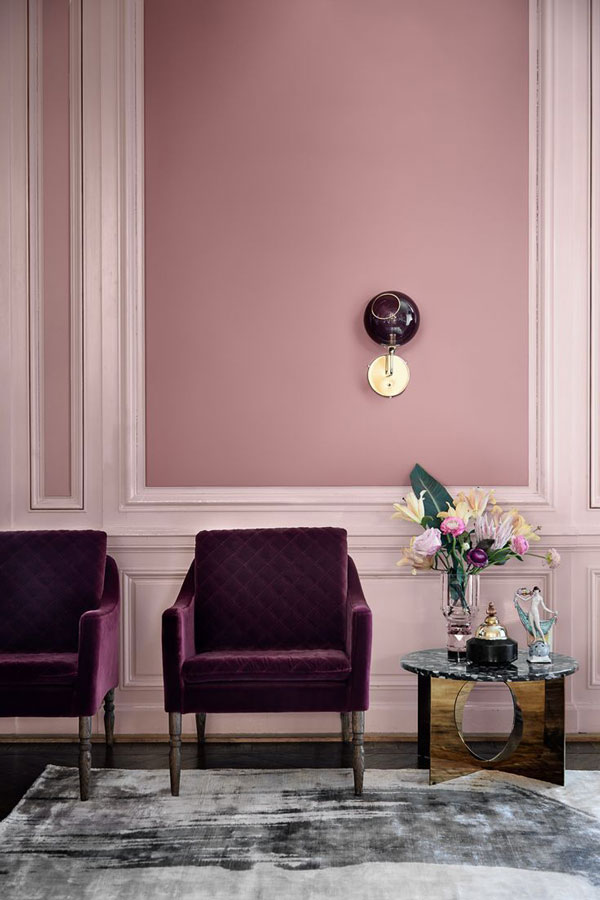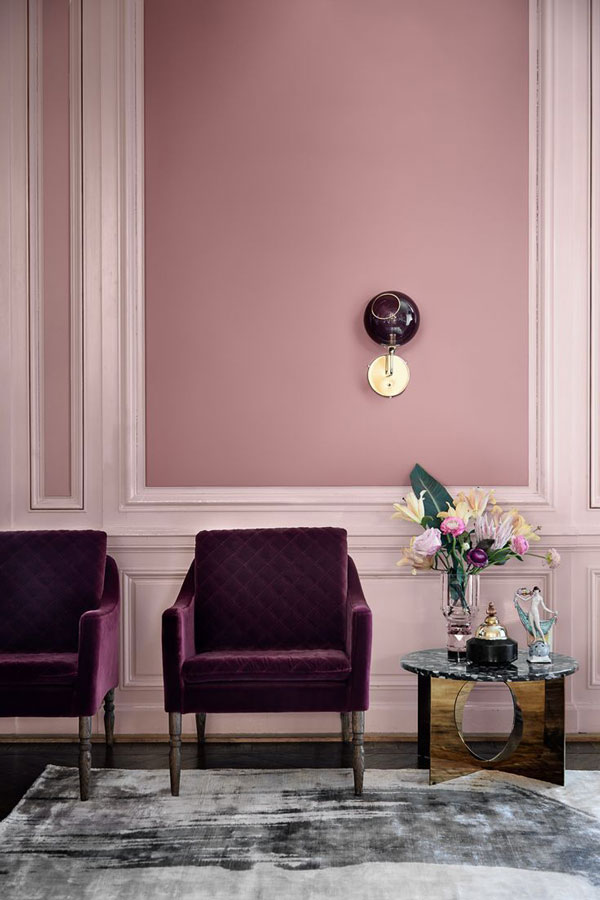 Purple is another suggestion for the living room paint colors that we will introduce in this article. Purple is commonly found in bedrooms but can also be used on walls and in other rooms. Combining purple with white on the walls and, of course, the furniture is one of the best ways to use this color at home.
Tips to paint a Room – DIY living room painting
In this video of Lowe's Home Improvement, we show you tips for painting a room, including how to get started, techniques, using rollers, finishing, and how to clean up.
What are warm Colours for living room?
Creamy white
Mustard yellow
Green Modi
Shades of gray
Rich red
Gentle blue
Tangerine or brick
Different shades of brown
are warm colors for the living room area.
---
Which color is best for the living room?
What color to use for the living room is a matter of taste. You can easily design your living room with a wall color. Also, the combined use of colors to paint the walls allows you to use furniture similar to the area.
Our ideas were just only a part of the colors in the fashion and decoration industry, and there are undoubtedly many other living room paint colors. But our color suggestions for the living room were new color models and examples of its types. We made Suggestions such as using light colors with a dark decorative combination for you or what color should be used with what color combination.
By studying these suggested living room colors, I hope that you will choose the correct color for your living room. What do you think about the living room paint colors in this article? Which color do you select in your living room?