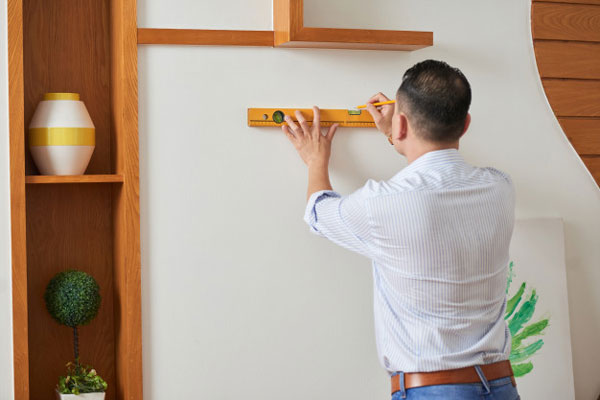 Bedroom wall decor has a significant impact on the beauty and attractiveness of bedroom decoration. If you want to make positive changes in your bedroom space, it is better to beautify the walls at a low cost.
Decorating a wall requires the use of creative ideas. You can make many decorative items with the help of various disposable and straightforward items and use them to design your bedroom walls in the most beautiful way possible.
DIY bedroom decor includes different components of this space, but as the most critical part in design issues is walls, they give character to any decoration. To create a unique space in your bedroom, you can use exciting and new ideas to decorate the wall. Follow us to the end of this post.
In addition to this article of DIY724, we will introduce the bed room wall design ideas. Also, if you want ideas for wall decor and DIY room decor, check the link.
Bedroom wall decor ideas
As someone who has a unique outlook on life, fill an empty wall with distinct possibilities. There are a million ways To design your bedroom wall decor. You can use various decorative plates, wall shelves, boxes, colored paper, etc., to make your bedroom completely cozy. We'll show you how.
Cheap decorating ideas for bedroom walls
Many people think that they can decorate their rooms just by spending money and buying luxury accessories. Do you want cheap bedroom wall decor? Just be a little creative and trust your hands.
Below you will find pictures with brief descriptions that will open your mind to diy wall bedroom decorating ideas on a budget.
First lets watch a video on youtube.com of 25 bedroom wall decor diy ideas that you can get ideas from.
In this video of Living to DIY with Rachel Metz, we show you DIY bedroom decor makeover. watch and enjoy
In this video of Colleen Pastoor, we shoe you Moody Black Master Bedroom Makeover.
In this video of Hetal's Art we show you 8 Best DIY Wall Hanging Room Decor Projects ! For Small House.
---
Decorate the wall with Frames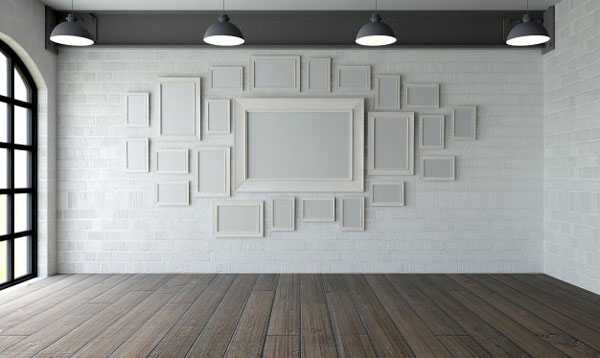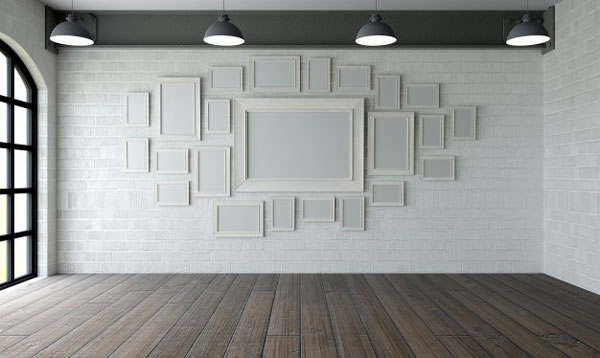 In bedroom wall decor, If you want to design your bedroom with the help of frames, it is better to place frames with a unified and specific theme next to each other on the wall, and in this way, give an attractive and different look to the walls of your bedroom.
Decorate the wall with Pictures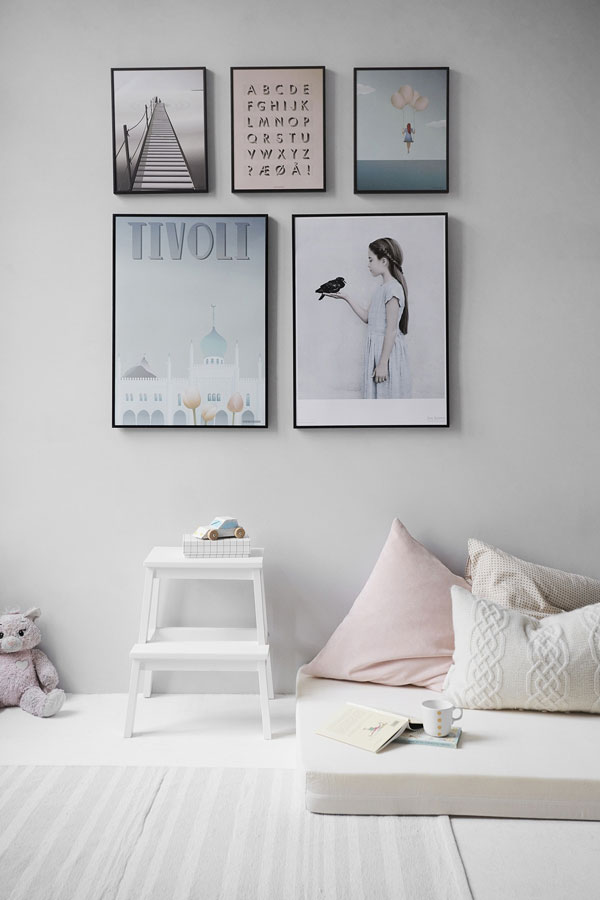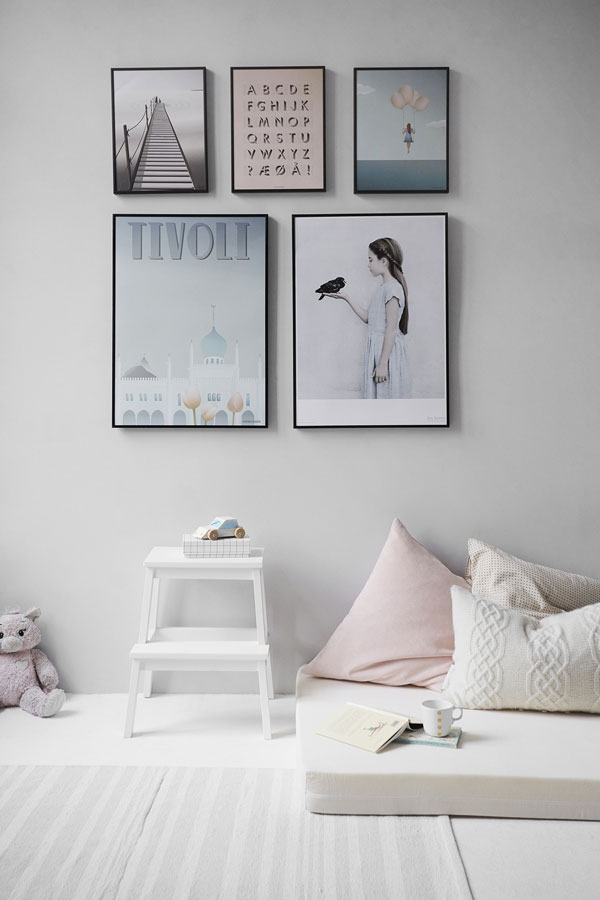 The bedroom wall takes up a lot of space in the bedroom. Using memorable photos with beautiful frames can be a good idea to bedroom wall decor. Choose a wall that bothers you the most when it is empty, then choose photos where you have happy memories, and seeing them will make you feel good.
Arrange the photos in any order and irregularly or in different shapes, such as hearts or stars on the wall. If you want to form your wall with this, remember that the dimensions and photos are essential.
Decorate the wall with Fabrics and stickers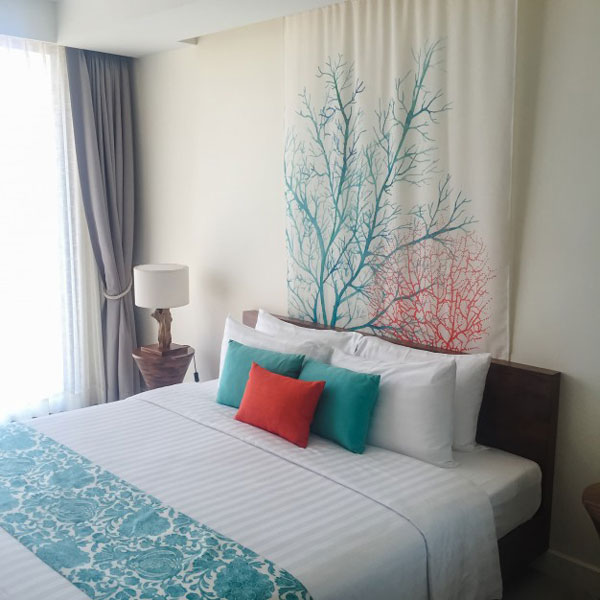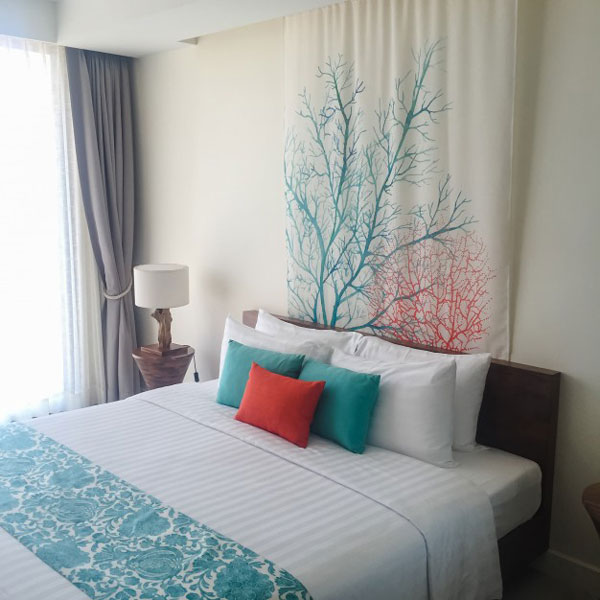 Do you have cloth that you inherited from your grandparents? Do you have a rug that you love very much? Hang them on your bedroom wall. In bedroom wall decor, The easiest way is to use different types of fabrics and install them on the wall.
This way will not be as beautiful as the previous ways. This beauty will show itself only when it has carefully and delicately chosen its fabric.
Be, But there is a quick and straightforward solution when you can not paint your wall and cover it. If your wall is not entirely in trouble, you can be a little creative and use different types of stickers in the market.
Decorate the wall with Use of LED wires in the bedroom wall decor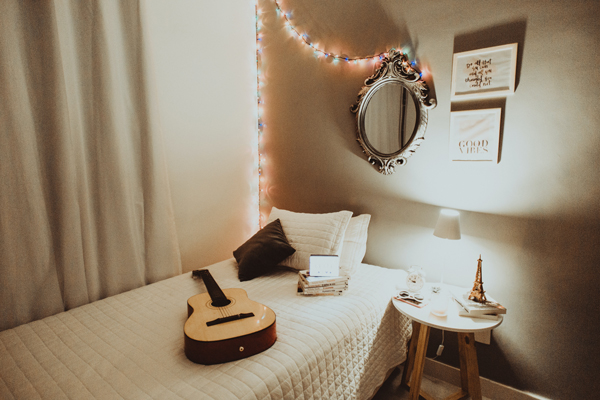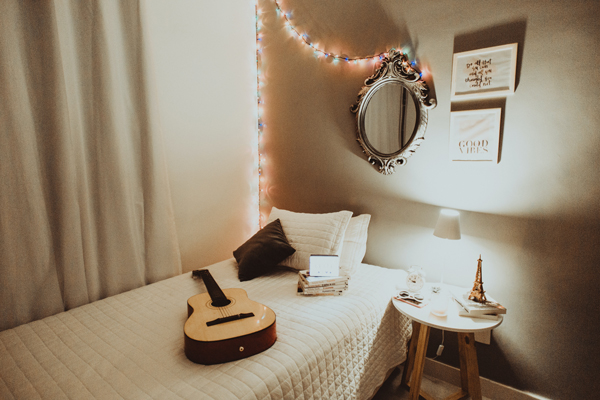 We all enjoy the image of the stars at night; Now imagine these beautiful little stars in our bedroom with bedroom wall decor. There are many LED yarns in the market that, in addition to beauty and brightness, also have low consumption. Install these threads on the wall, and then place your beautiful photos next to them.
Decorate the wall with Create a memory board on the wall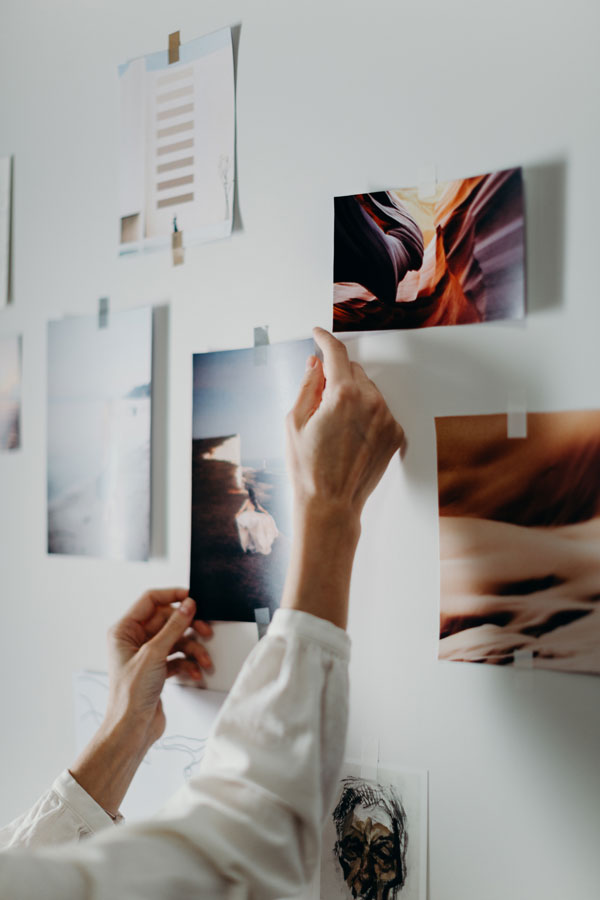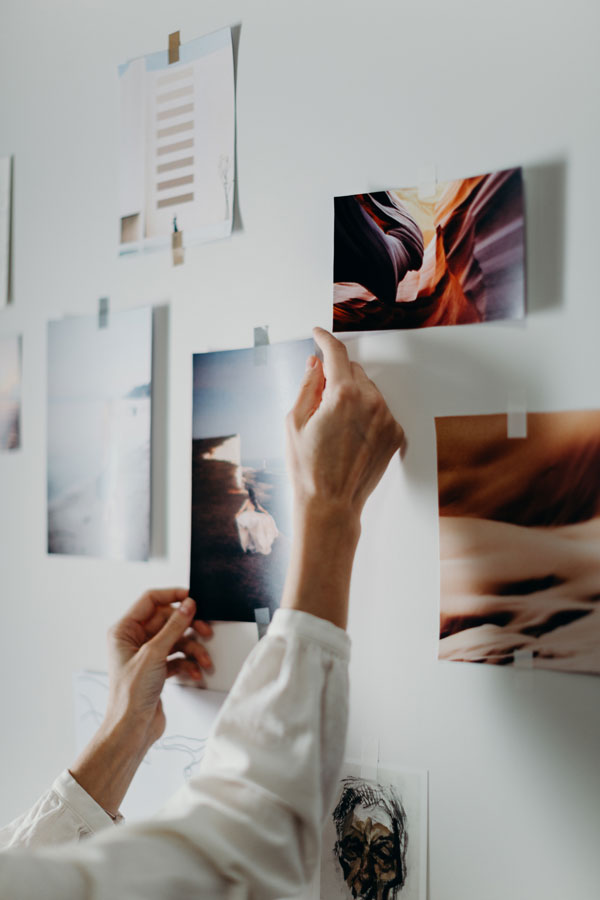 Choose a board and install it on a piece of wall.  Place the decorations you are interested in seeing on it. You can place your photos, postcards, and beautiful writings on this board and then use the lighting threads next to it for more decoration and Give your bedroom a lot of beauty in one simple step.
There may be no pictures on this board; You can use tools that make you feel good or are relevant to your field and subject matter. This board allows you to feel more relaxed when you are in the bedroom, filling it as you like with this bedroom wall decor.
Decorate the wall with colored paper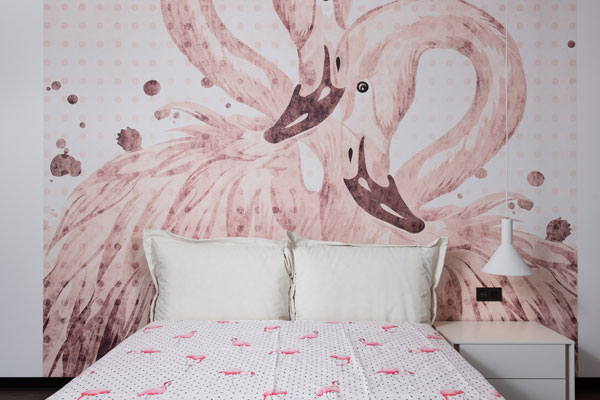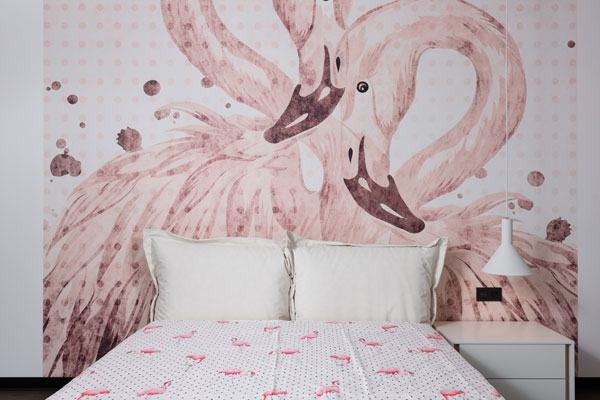 How you place the colored paper on the wall all depends on your creativity; You can make all kinds of embossed flowers and stick them to the wall with artistry; you can even create a string of colored paper and mount it on the wall.
To get more bedroom wallpaper idea visit here. wallpaper for bedroom wall decors are a very easy way.
Decorate the wall with Painting on the wall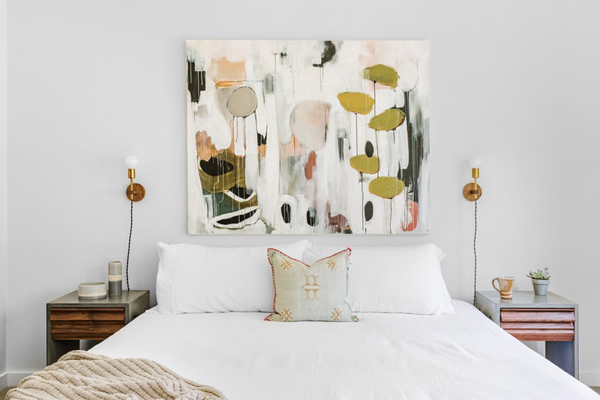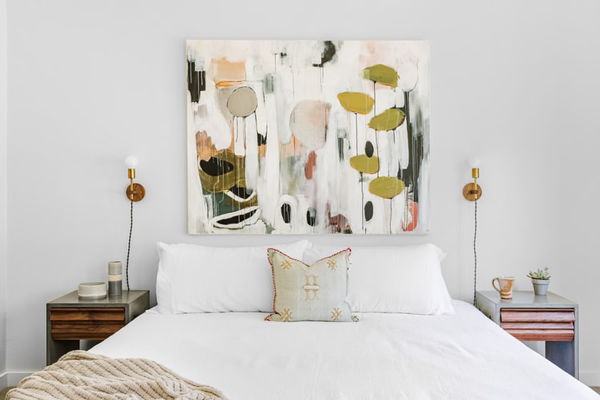 In bedroom wall decor, Another interesting and creative idea for the bedroom walls is painting, and you can design beautiful and unique designs on one of the walls. You don't have to be a skilled painter at all. In the following posts, we will tell you how to draw masterfully on canvas. Note that when painting on the wall, you must use the appropriate designs and colors.
Decorate the wall with Handmade mirrors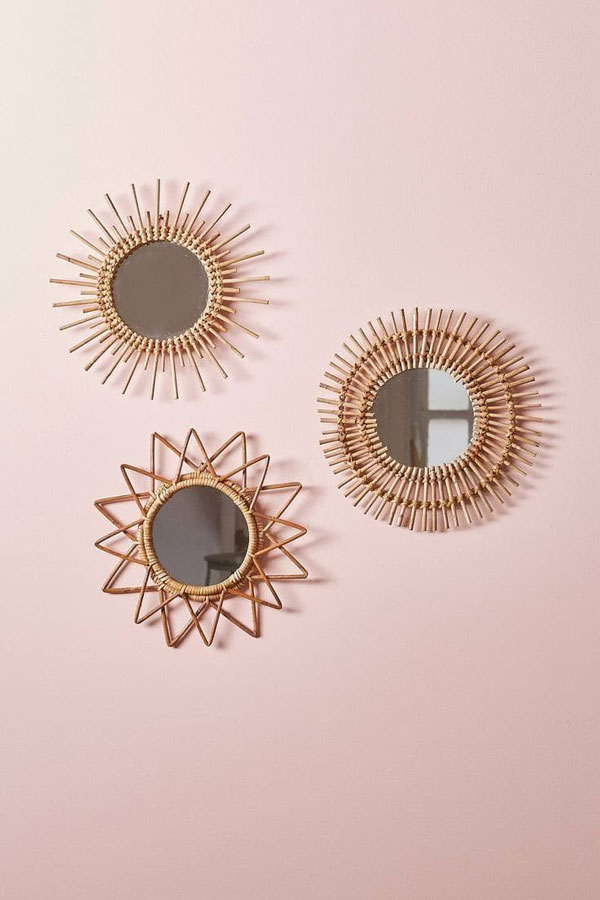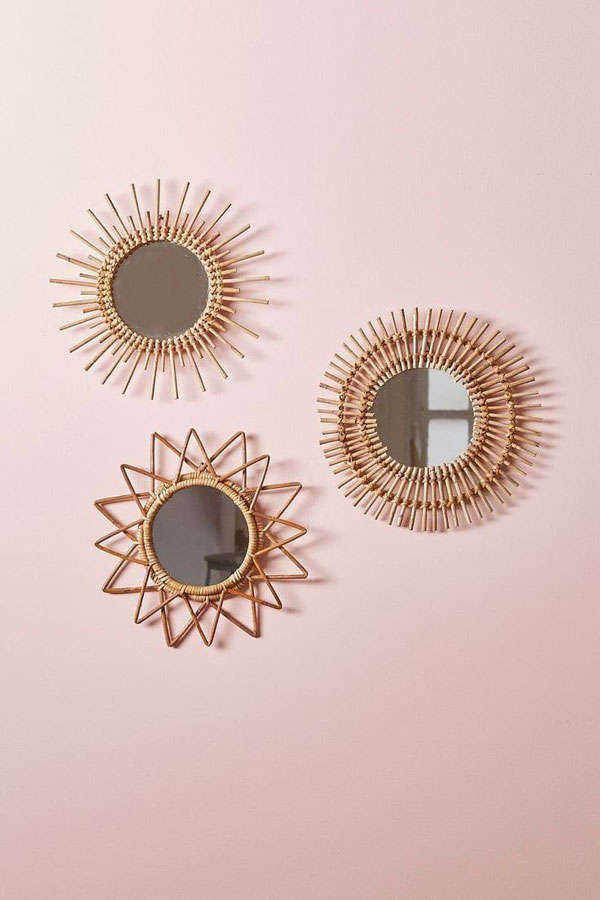 Decorating the wall with the help of handmade mirrors and decorative candles has attracted the attention of most people today. You can also make beautiful and straightforward wall shelves and boxes; with the help of MDF cuts, put these decorative items on the bedroom wall and place all kinds of handmade and low-cost cosmetic things on the box or wall shelf.
Decorate the wall with handicrafts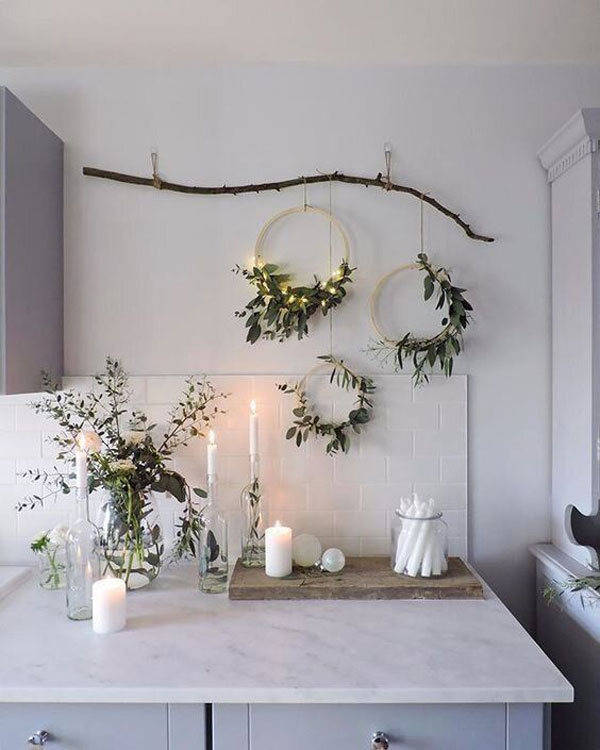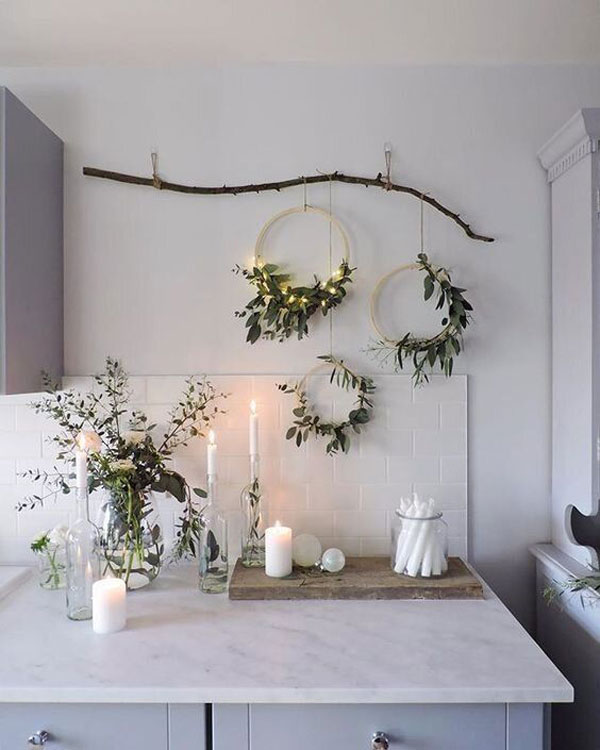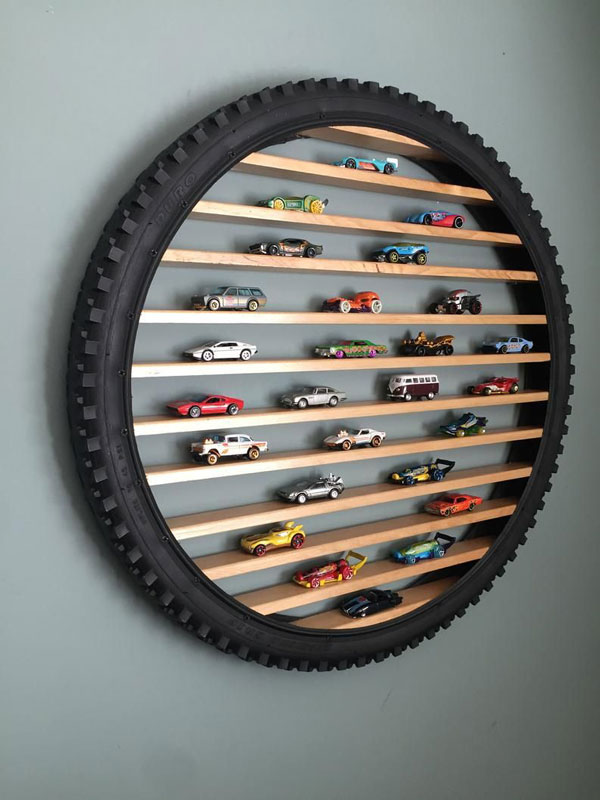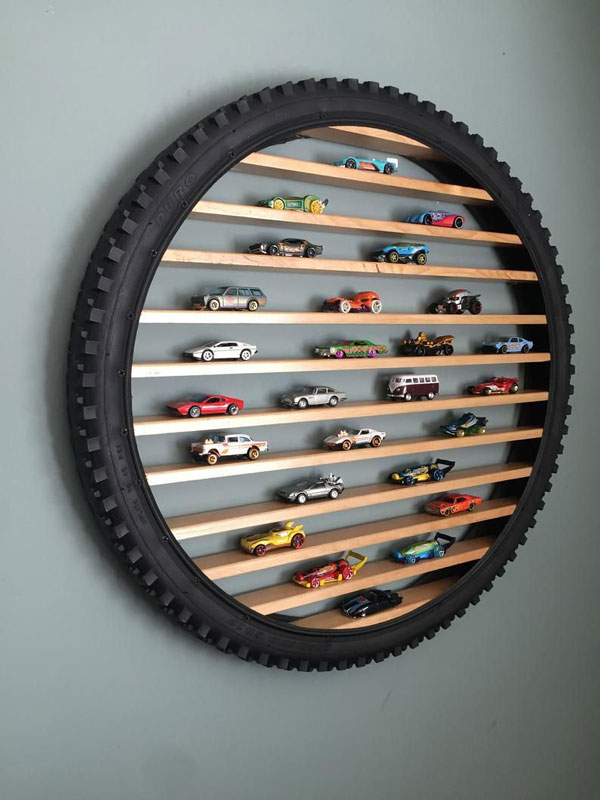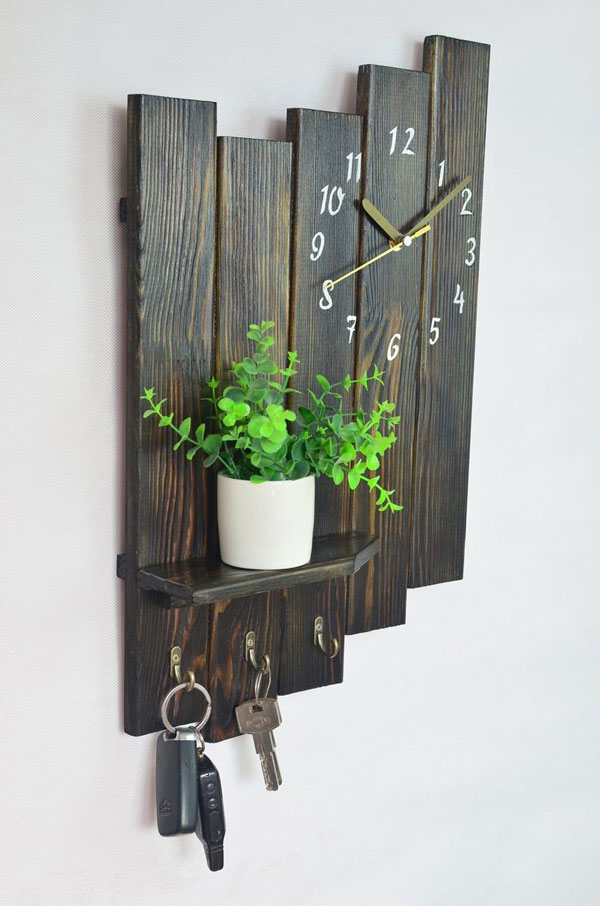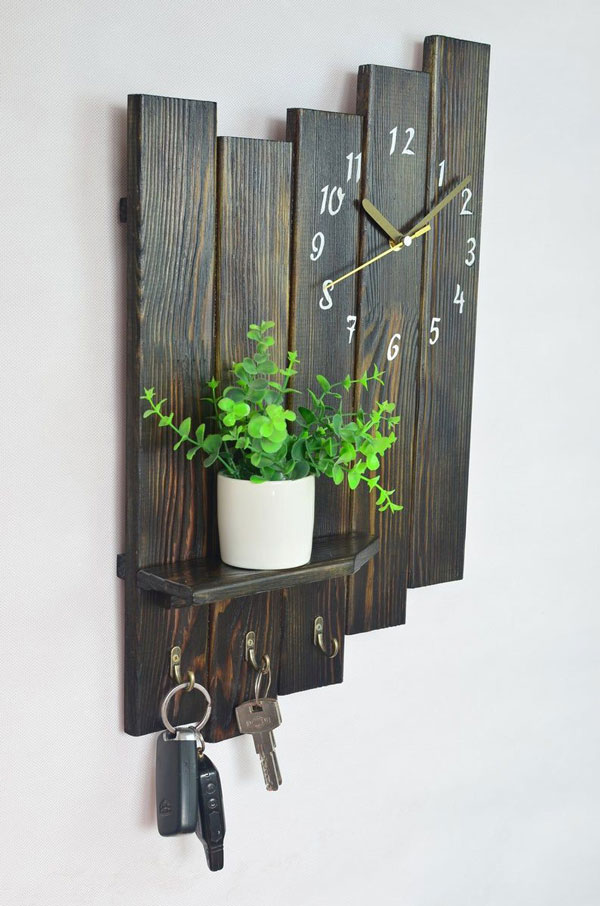 If you are creative and have a hand in works of art, your work is easy and you can be inspired by many of your works of art to decorate your bedroom.
More bedroom wall decor images (15 more simple bedroom design)
The large and empty wall area over your bed in your bedroom is a place where you can implement all your tastes and ideas. Other decorative items for bedroom wall decor are below.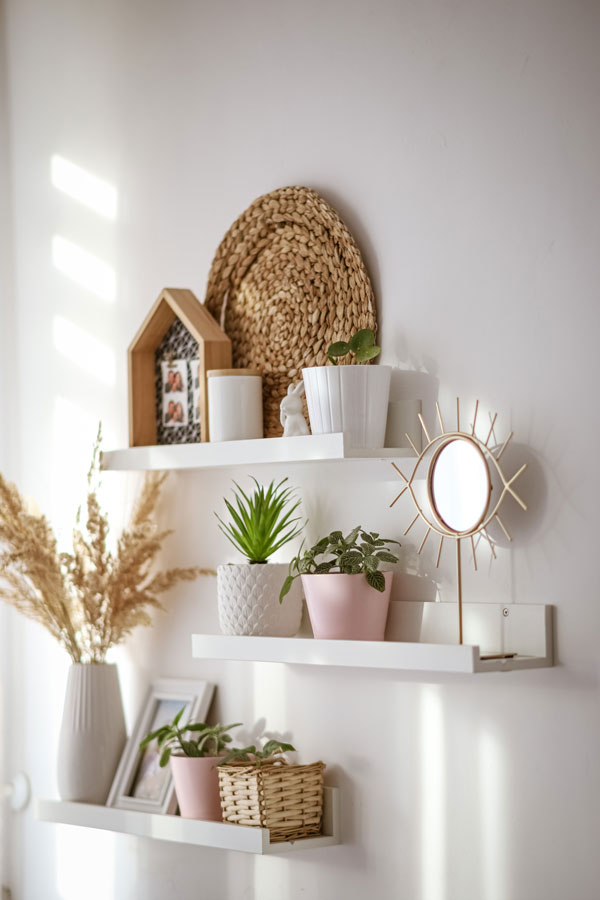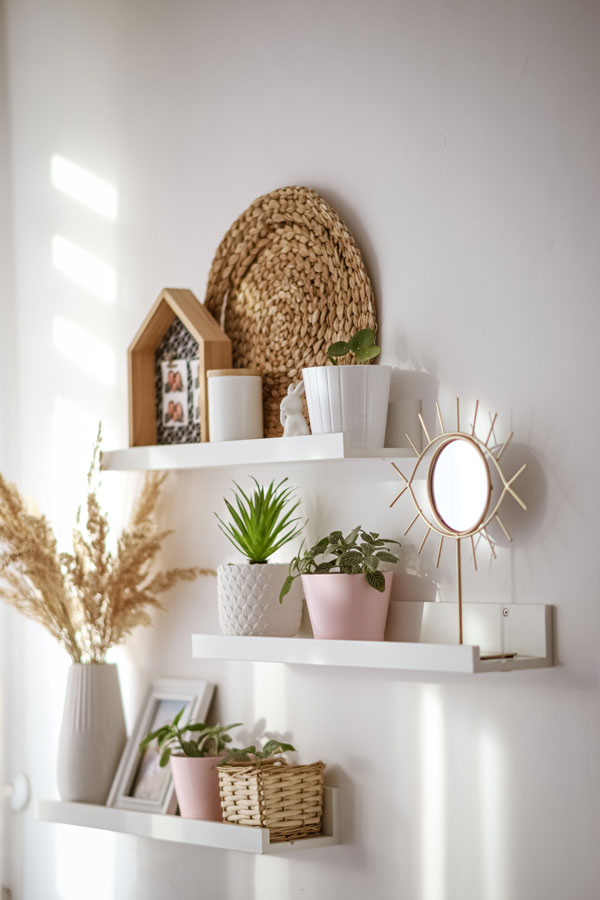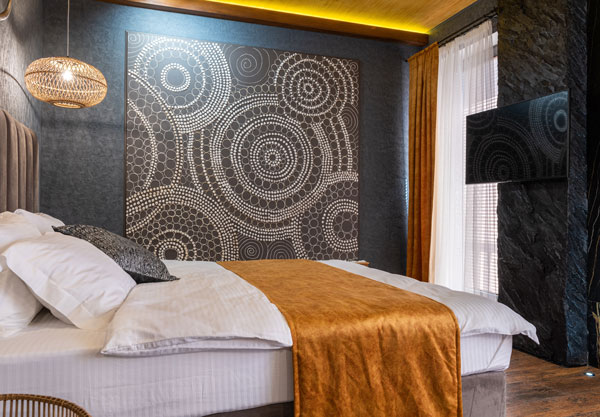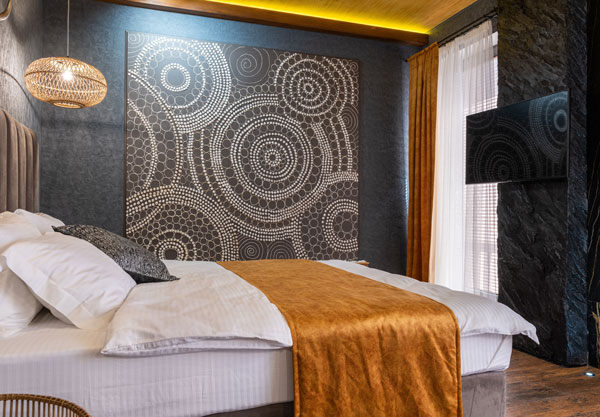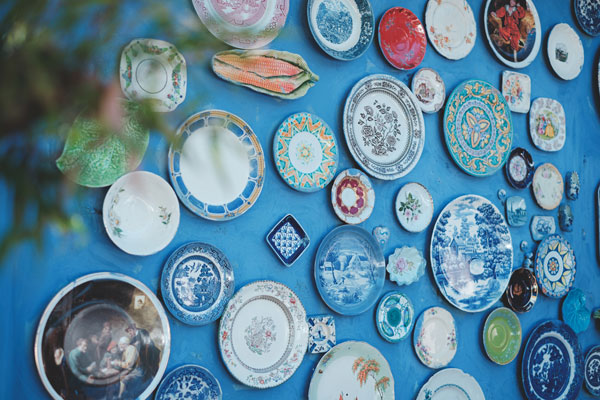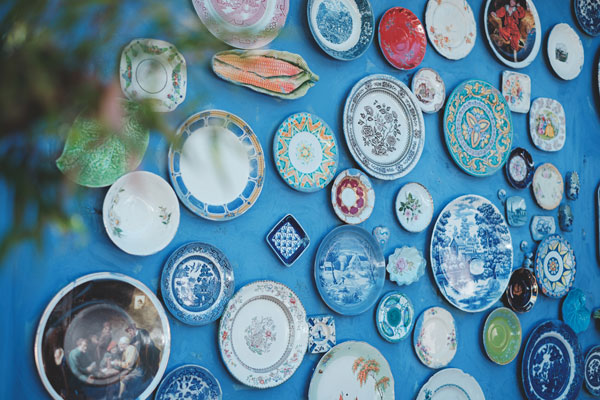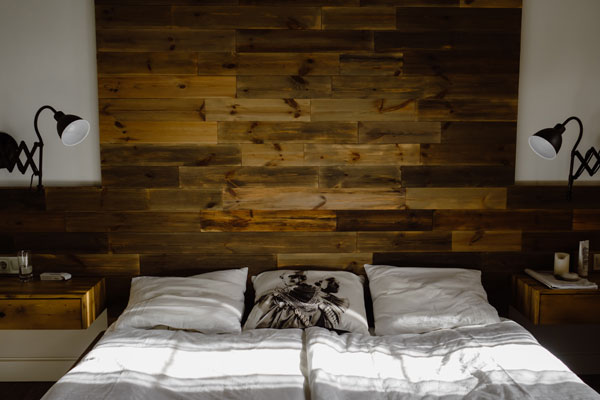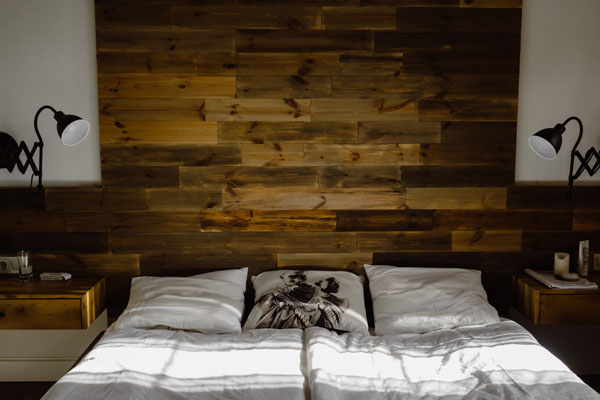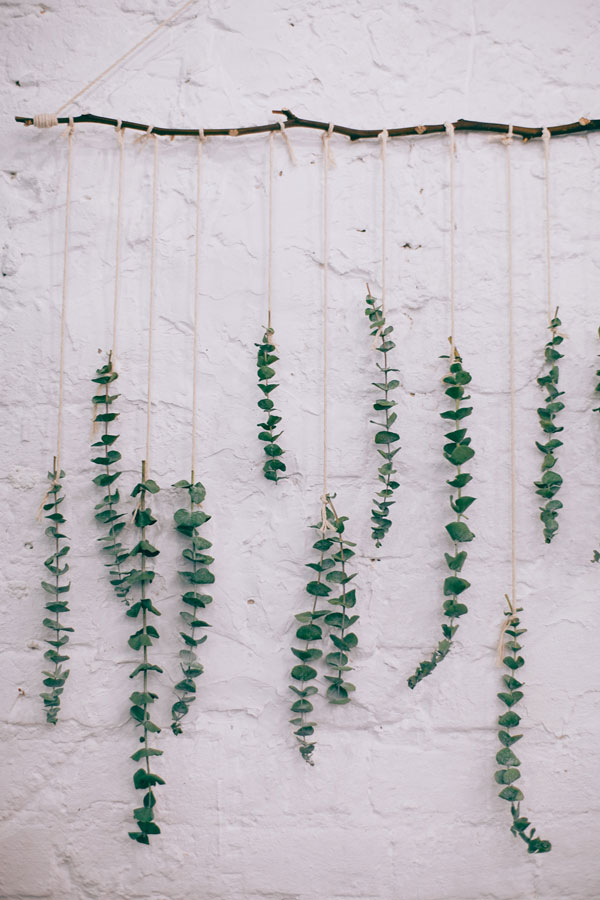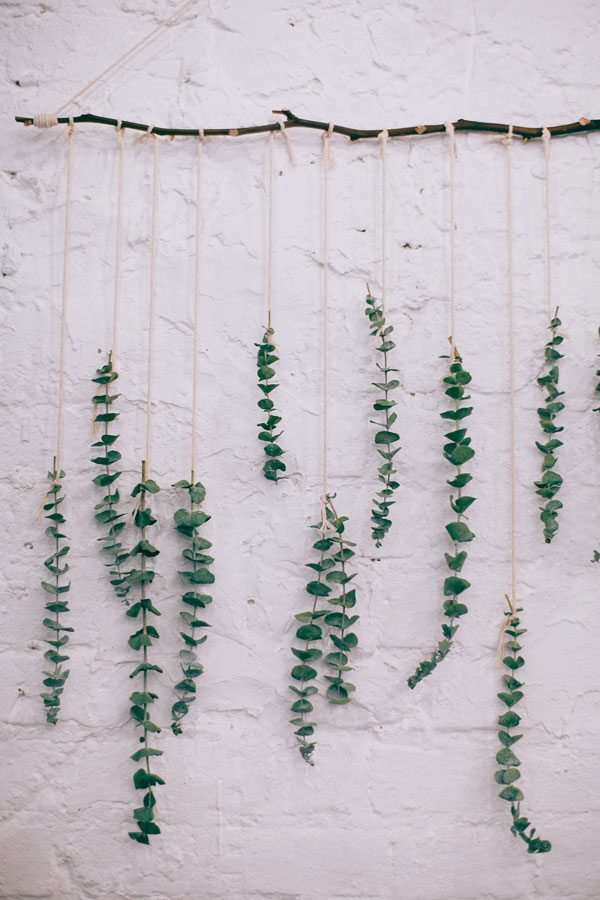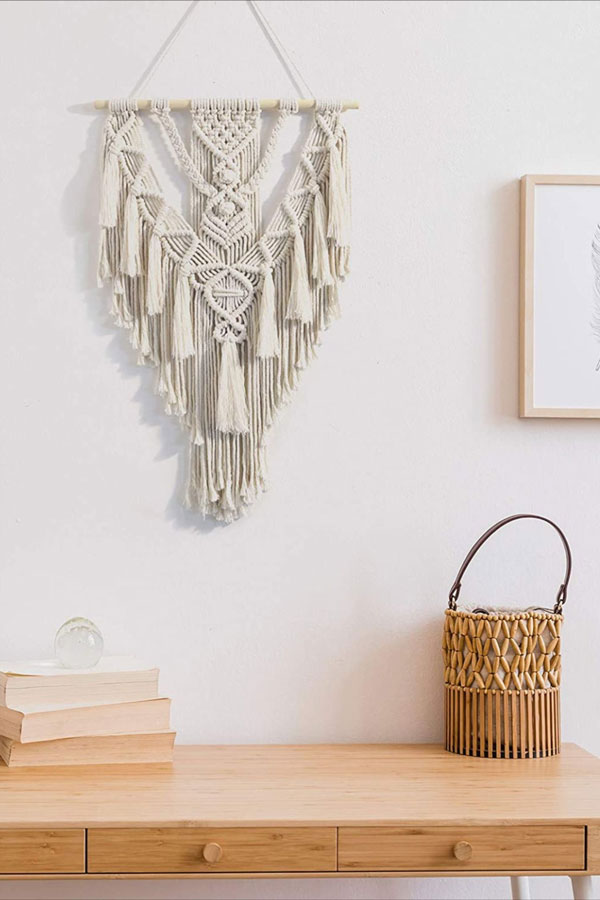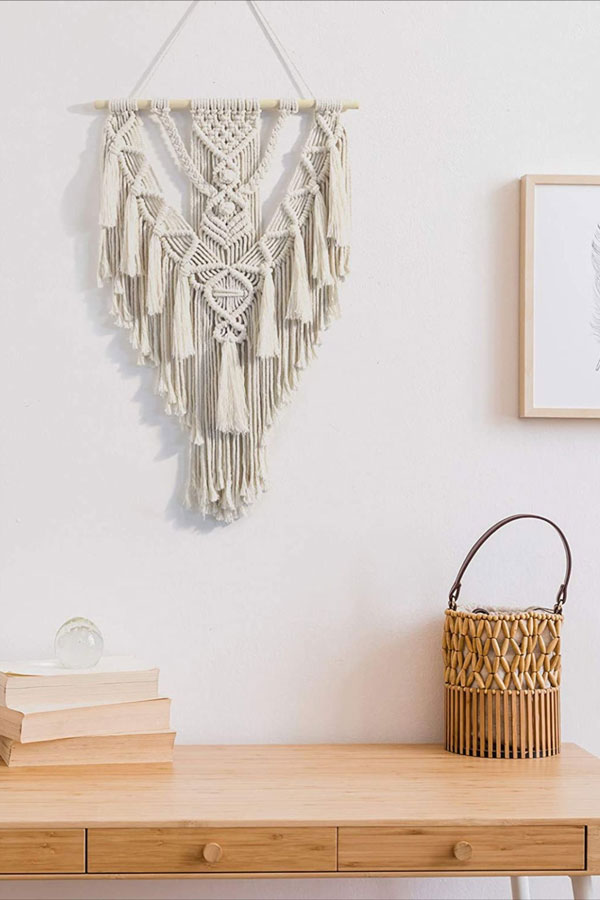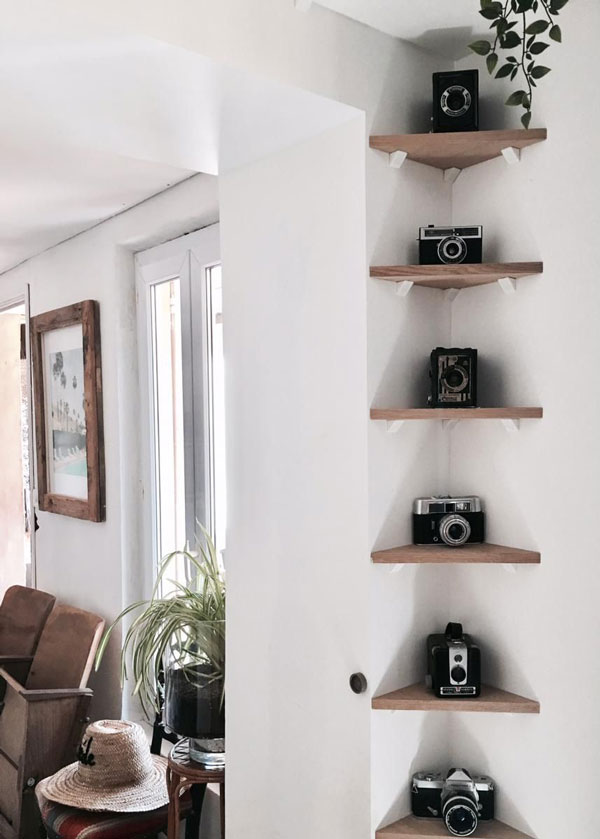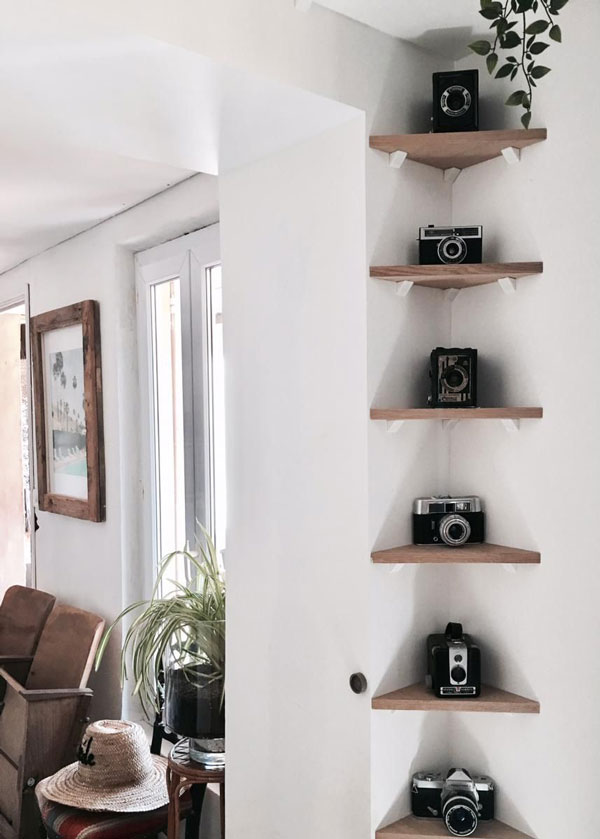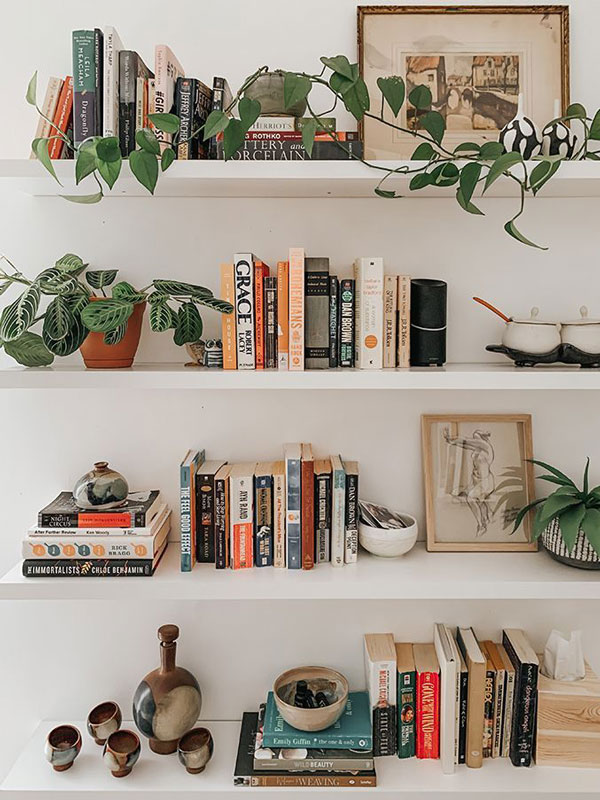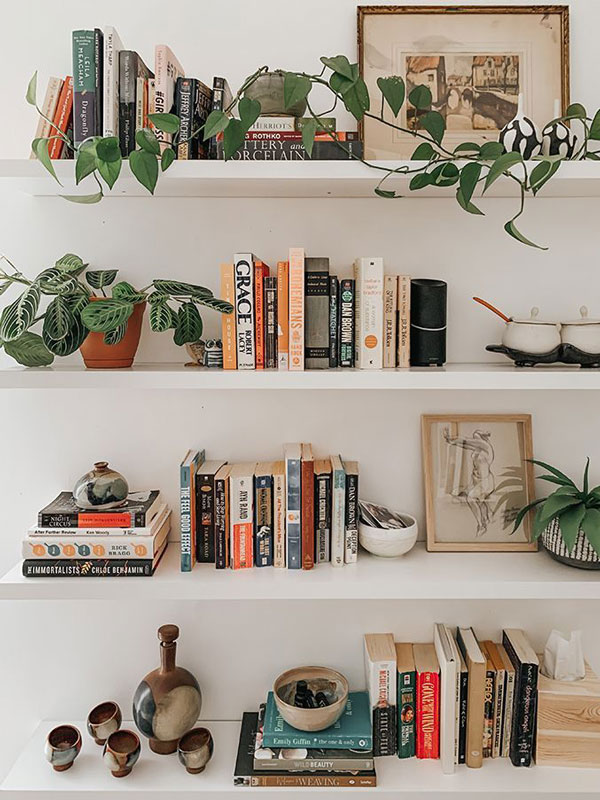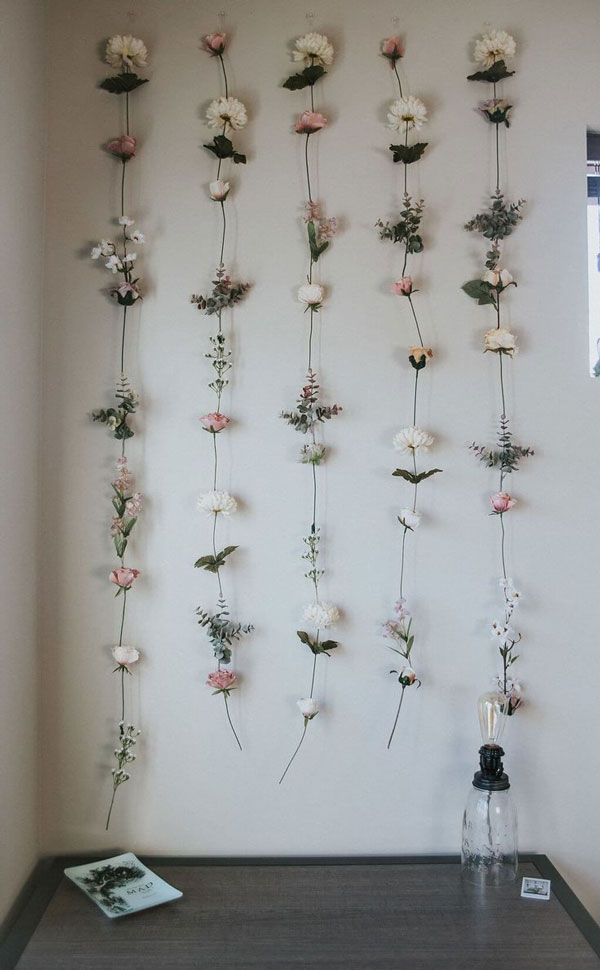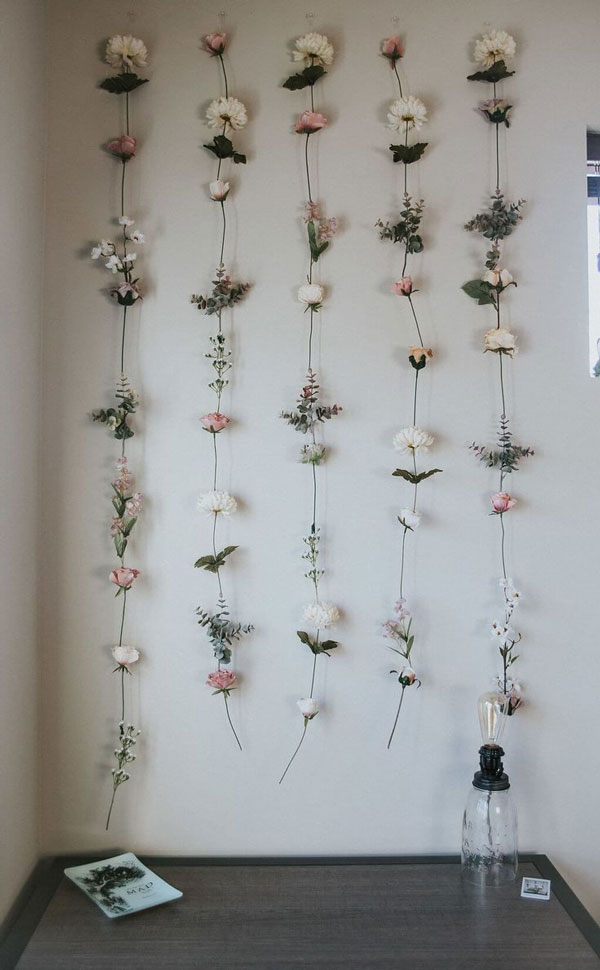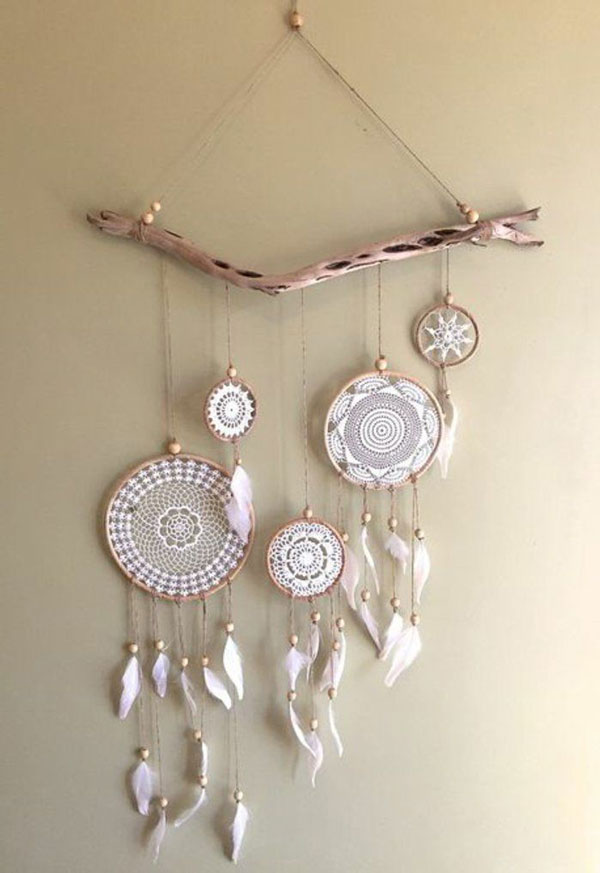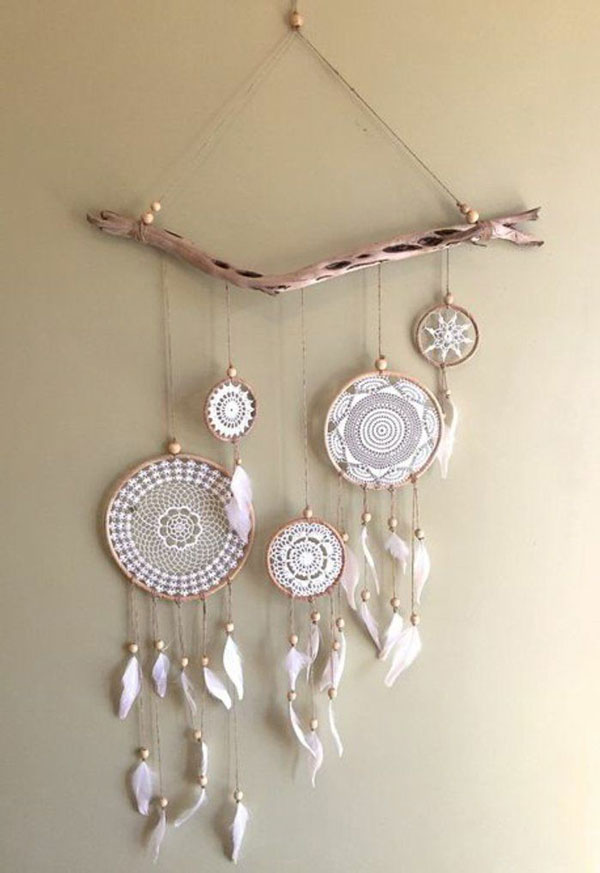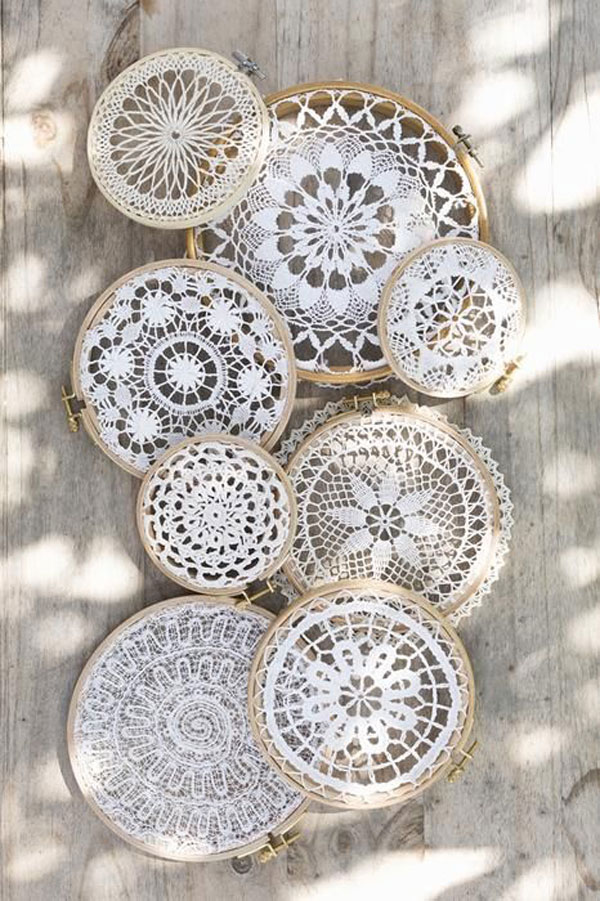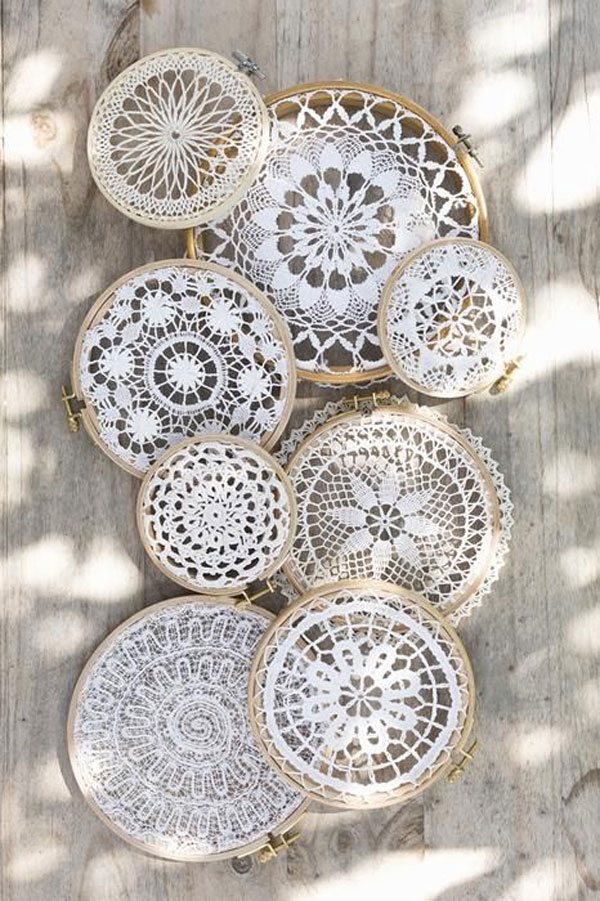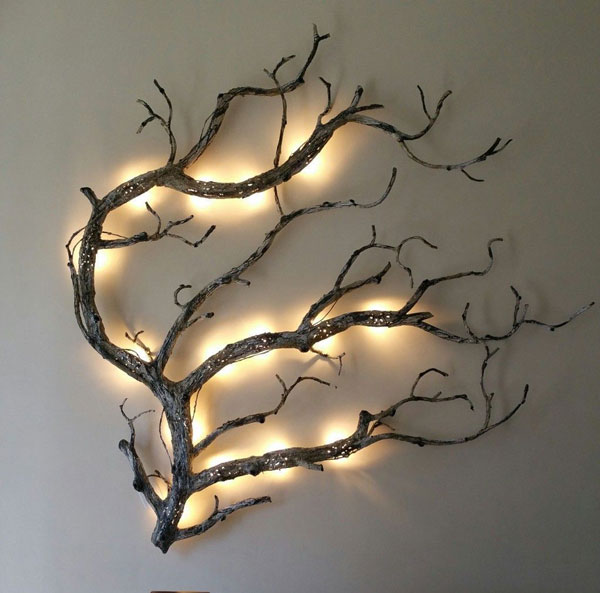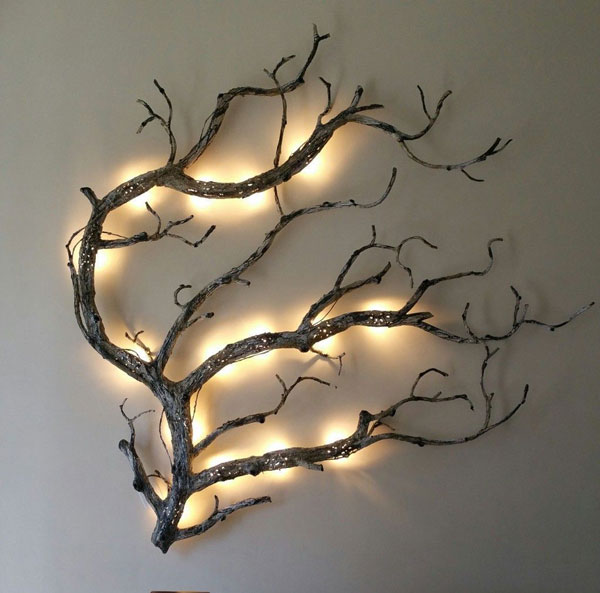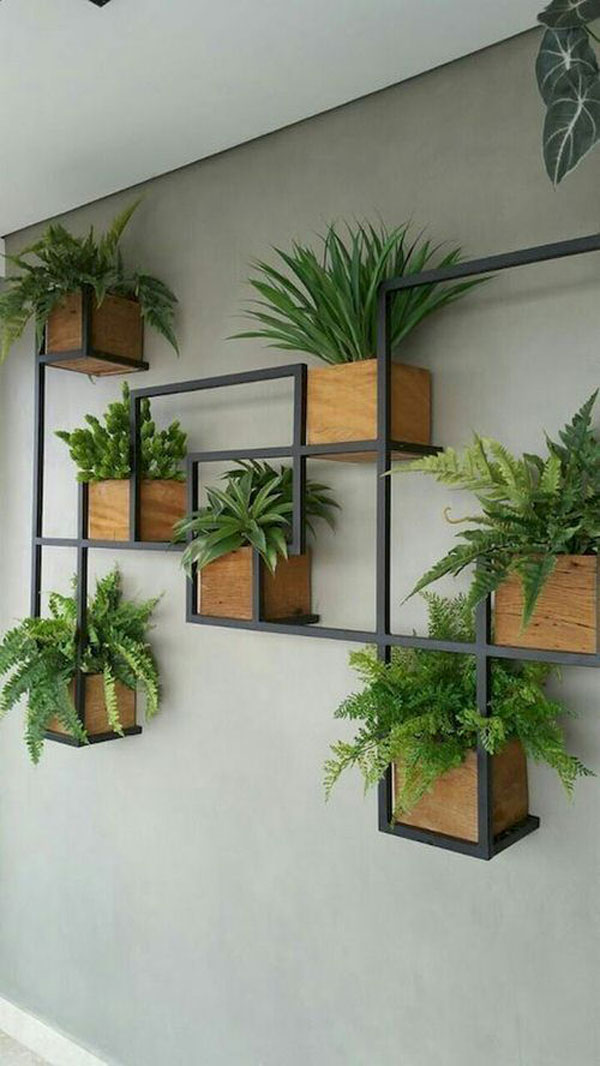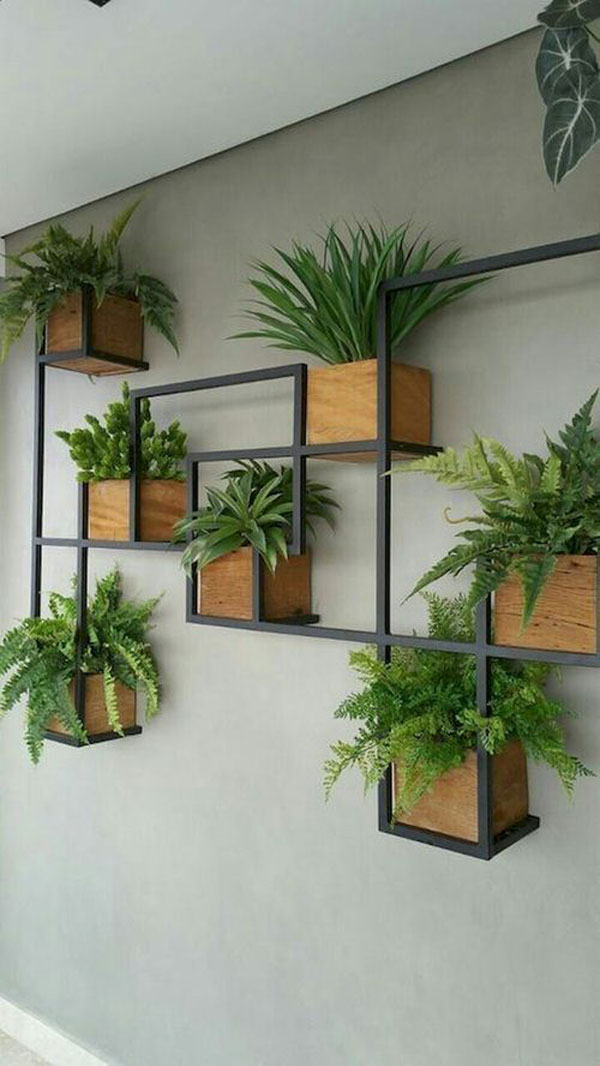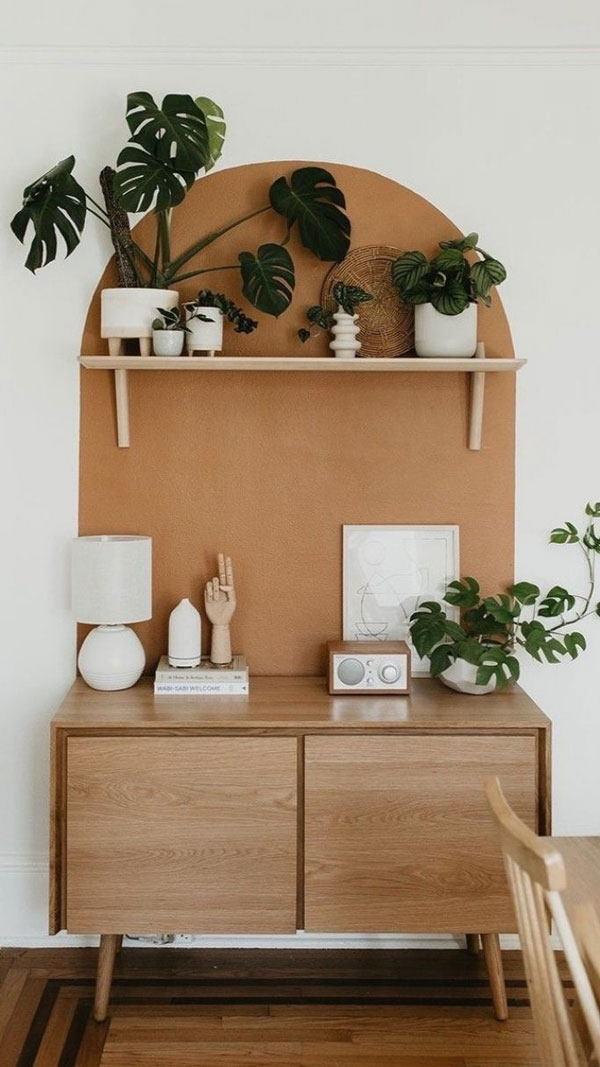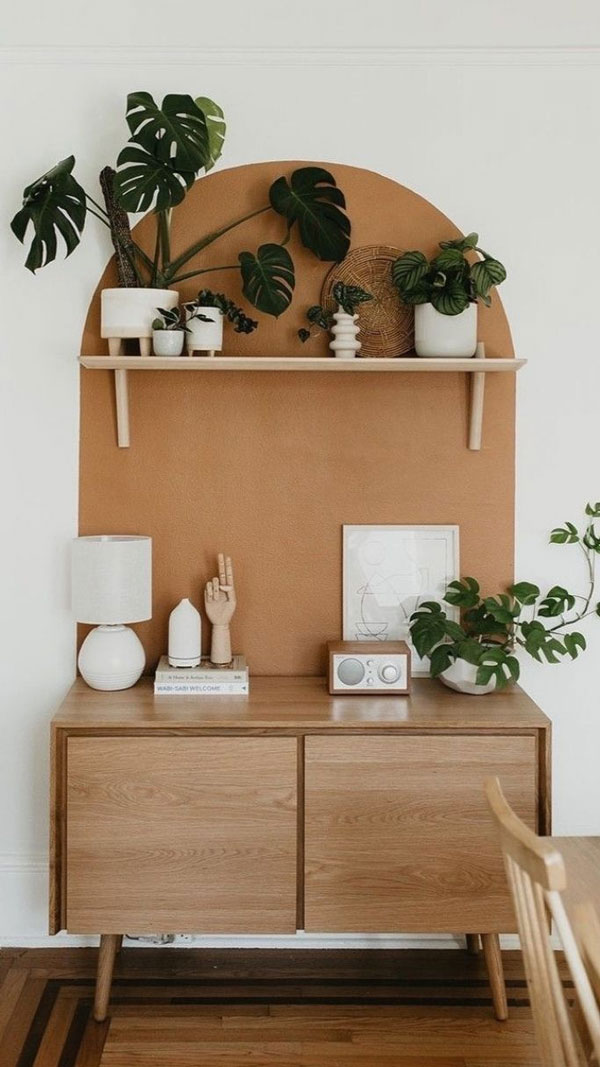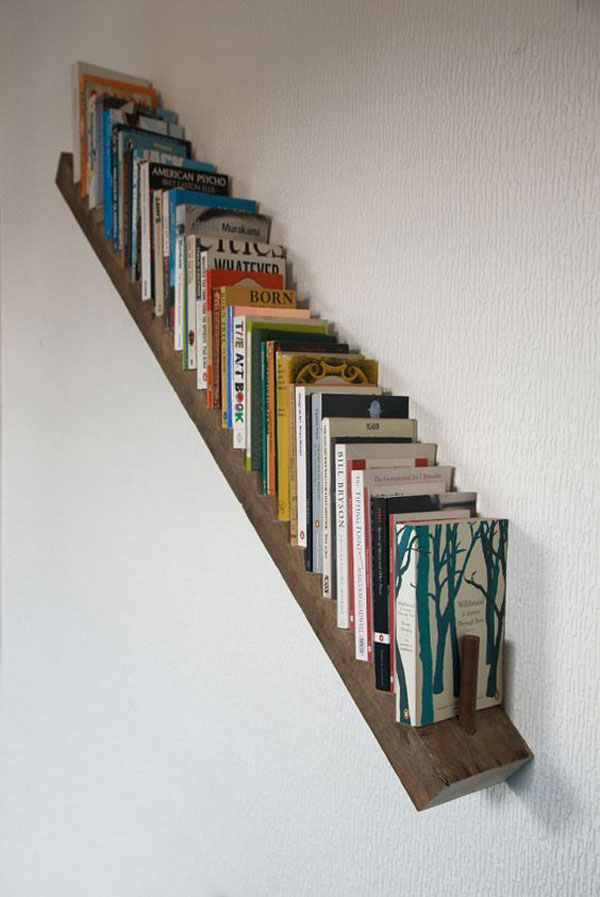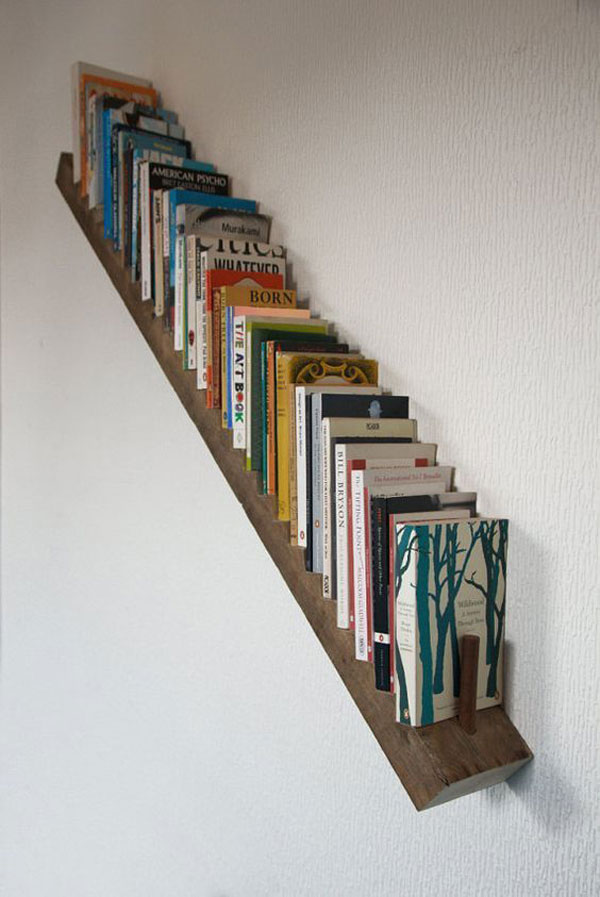 So, we saw that the most critical factor in the decoration of a bedroom is its wall, and how to bedroom wall decor and beautify that wall depends on the taste and style of your room.
 Use your creativity to bring your décor to the next level.