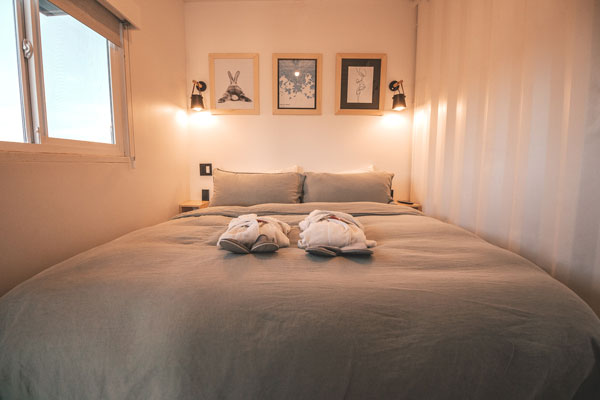 The bedroom is one of the critical parts of the house. It is more difficult to arrange the bedroom in homes with a small space. But if you are creative, you can have a small bedroom ideas.
The small size of the bedroom space is one of the main problems in many homes that many people have trouble arranging the furniture in it because they will no longer have enough space to put their favorite appliances. Lack of space requires a creative intelligence for proper decoration and, in this case, will leave much room for discussion.
Having a small bedroom ideas in a compact home can be a great blessing these days! Less hassle for layout and less space that can make cleaning the house not a big hassle!
Small bedroom decorating ideas on a budget | small bedroom ideas 2021
It is sufficient to know a few tips about DIY bedroom décor to make your bedroom look cozy and significant. Here are some examples of Small bedroom ideas.
You do not have to worry too much because there are many ways to solve the lack of space problem, and you need to think a little, and by observing some simple tips at the lowest cost, this problem will appear. Cross large.
First, let's watch a video of Small bedroom decorating ideas on a budget.
In this video of Jansen's DIY, we show you 20 Tips for a Cheap and Small Bedroom Makeover.
Ways to make smaller rooms look bigger by
fresh
small bedroom ideas 
1.Use bright colors.
2.Use beautiful wallpaper.
3.Use tall mirrors in the corner of the wall.
4.Place the bed in a suitable place so that it does not take up much space.
5.Use the space above the bed to place other appliances.
6.Use the space under the bed as storage.
7.Using large windows in the room.
8.Bedroom design with one color and quite simple.
9.Use natural light for the interior of the room.
10.Use transparent and glassware.
11.Use fancy stairs for bunk beds.
12.Use the law of symmetry.
13.Use colored floors.
How can I decorate my small bedroom on a budget?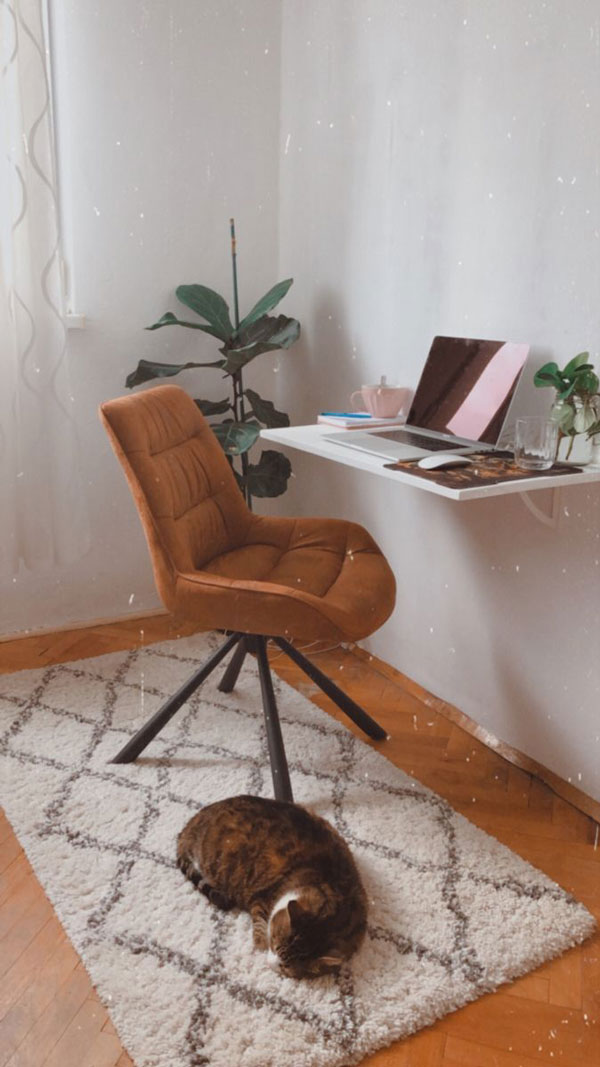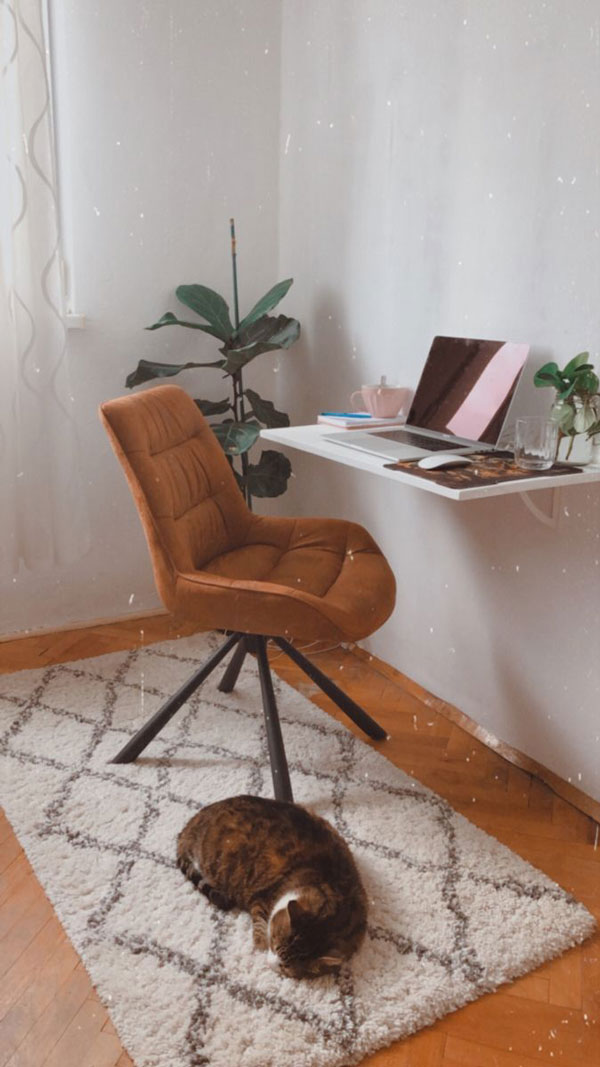 1. Wall desk in small bedroom design
The use of small devices is practical. For example, if you want to use a desk in a small bedroom; The best choice is a wall desk because these tables are wooden plates mounted on the wall and therefore occupy very little space.
To get Small bedroom ideas, check  DIY wall desk article.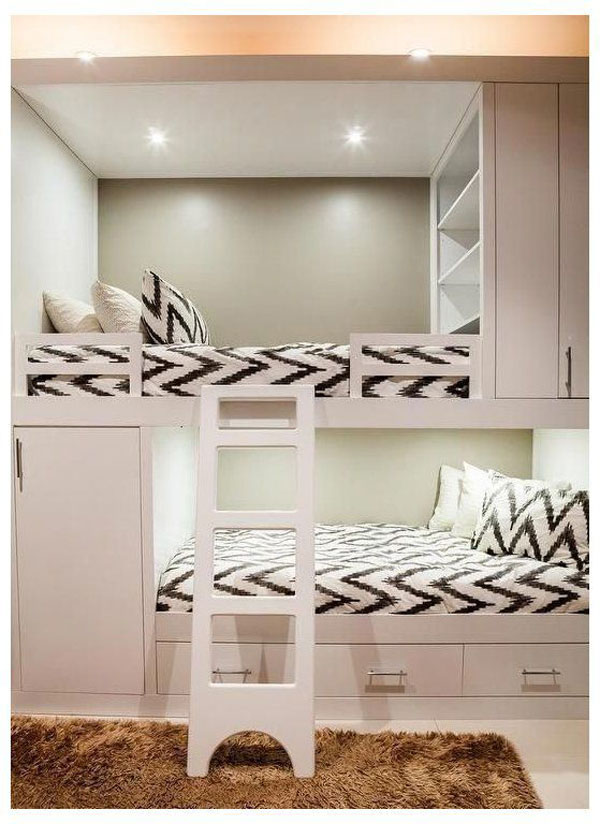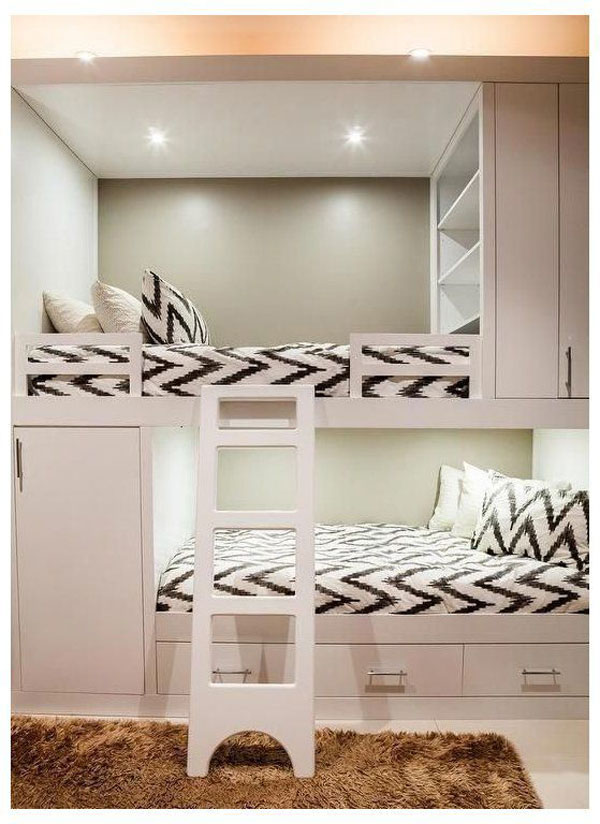 2. Bunk bed in small bedroom design
Suppose two people use the same bedroom in your home.  Bunk beds may be the best choice because they stack on top of each other and do not occupy much space.  Putting two beds next to each other is not suitable for small bedrooms.  But if the ceiling of the bedroom is too short, the use of bunk beds can be a bit of a hassle.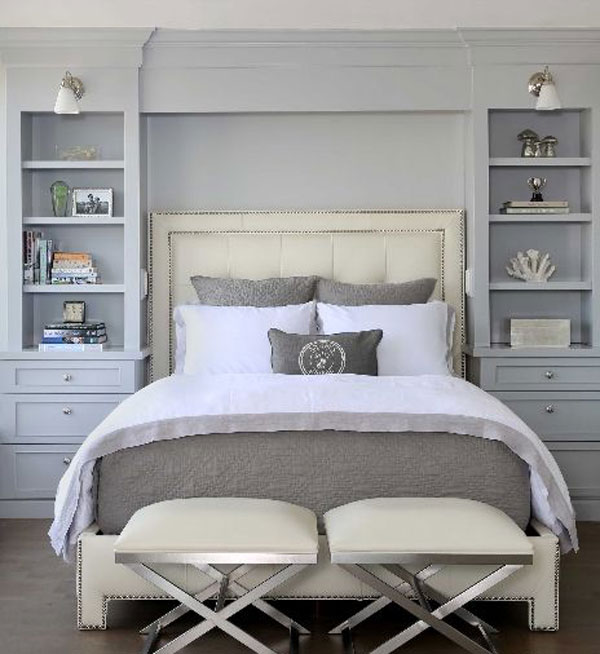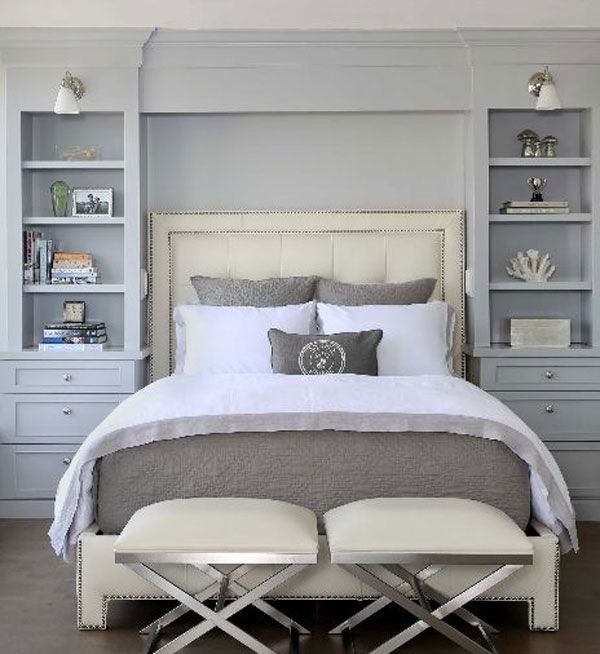 3. Built-in bed in small bedroom design
The bed is another tool that widely uses in small bedroom design. Some built-in beds form as benches are also doubling their efficiency. Comparing the built-in bed with the bunk bed should say that it is better to use the built-in bed if the bedroom's ceiling is not high.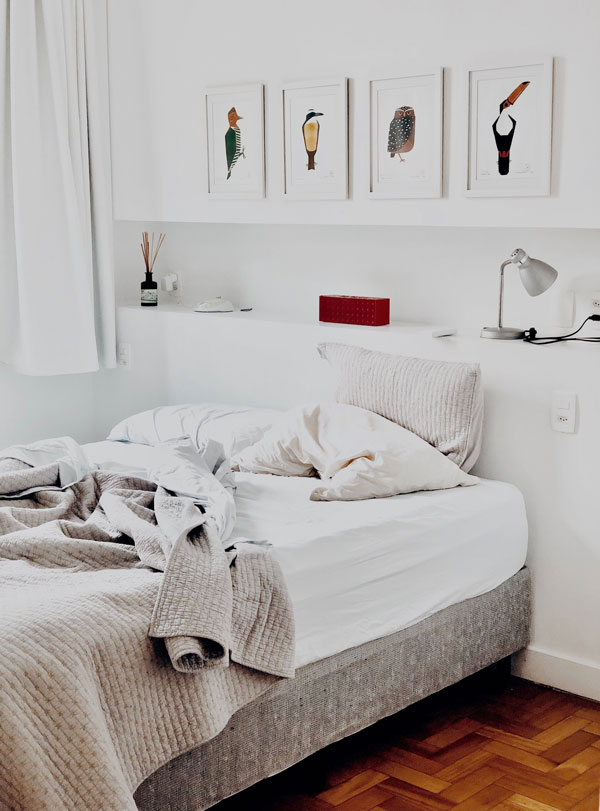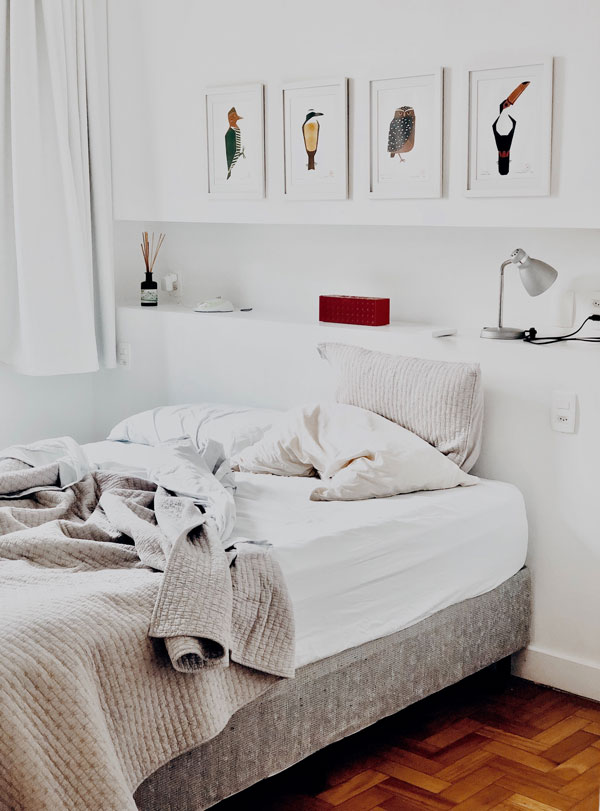 4. Coloring small bedroom design
People usually use bright colors to make small spaces and closed environments look big.  Now, what should we do to make the small room look big?  One of the most critical points is the color of the wall and the wallpaper.  If you want the bedroom to look a little bigger, do not use dark colors for the walls and consider more white and cream colors.  The second point is the choice of curtains.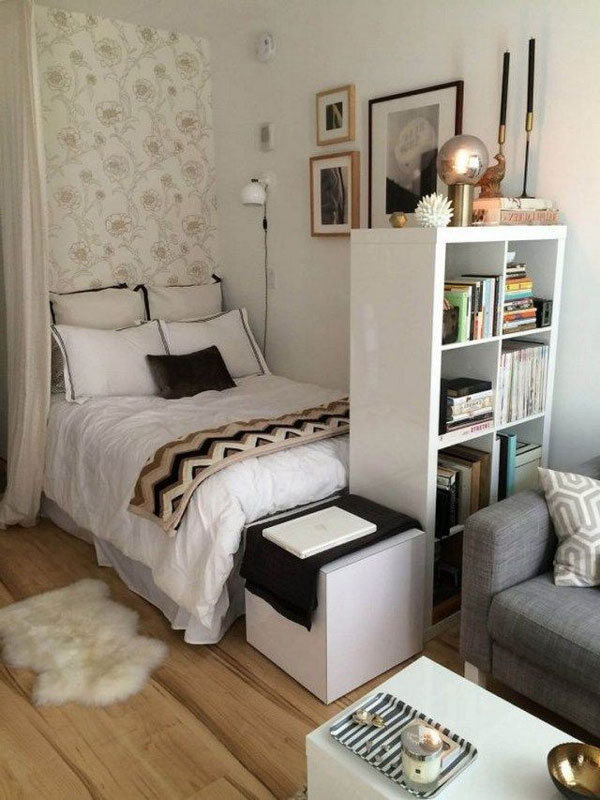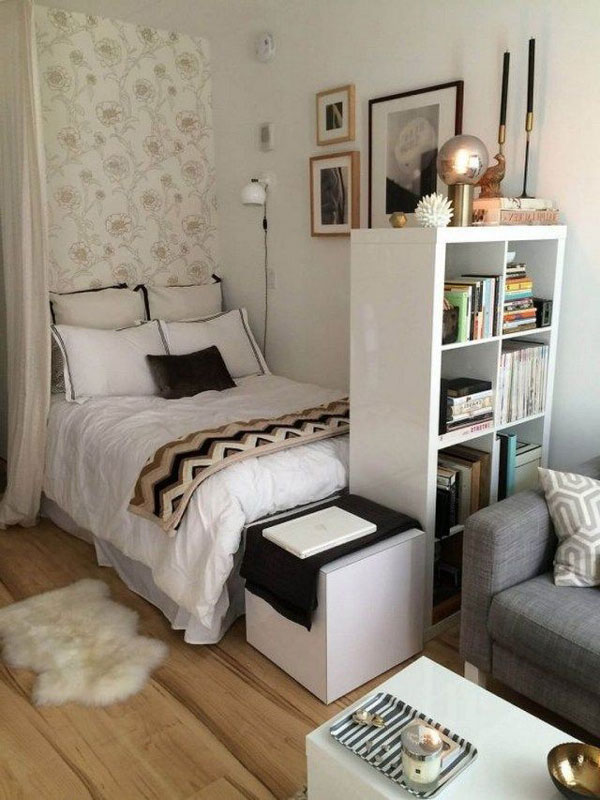 5. living room in a Small bedroom
Living areas in small bedrooms may be far from conceivable.  I mean, maybe you say to yourself that even small bedrooms have a living space?  The answer to this question is yes!  Small bedrooms can also have a living room as long as you design the bed to use as a place to sit and lean.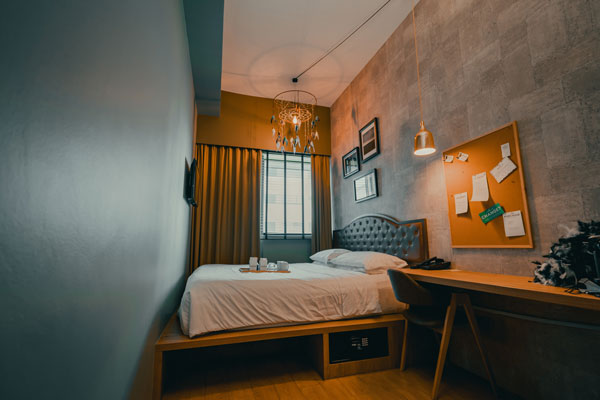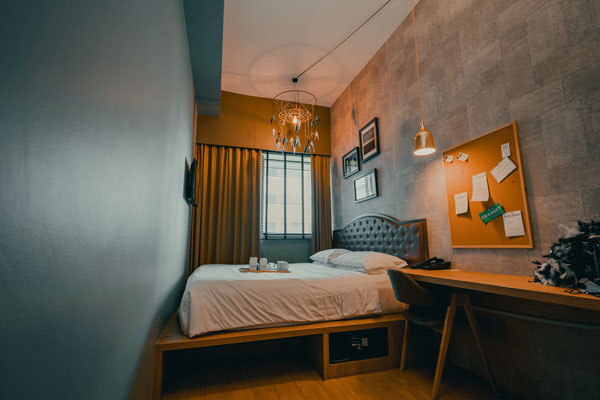 6. Place the bed in the corner of the bedroom
Most beds design to fit in the middle of the wall with both sides open.  But this is not a good idea for decorating your small bedroom.
It is best to place the bed in the corner of the bedroom To make the most use of your bedroom space.  The bed in the corner of the room gives your bedroom a compact and comfortable look.
For your bedroom not to feel like a dormitory, it is enough to use a table and some small shelves in the shape of shelves above the bed.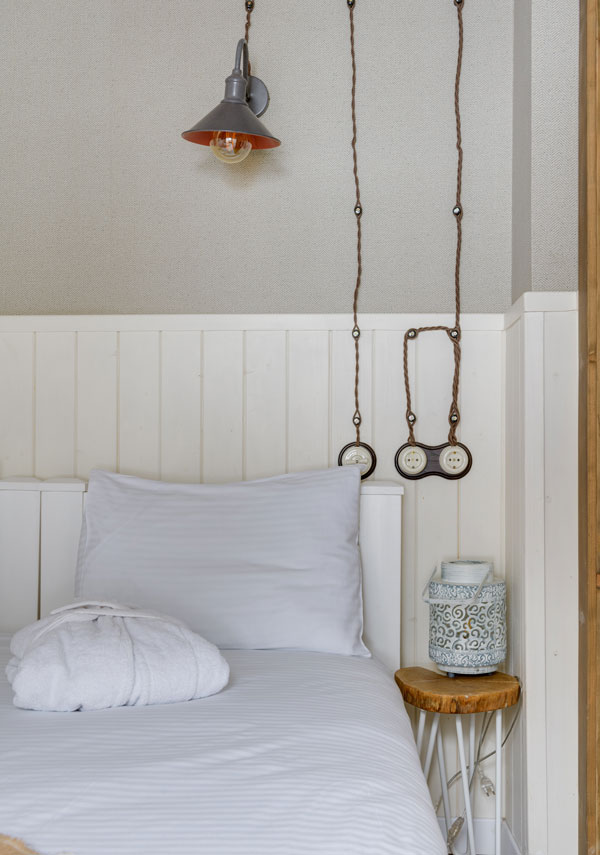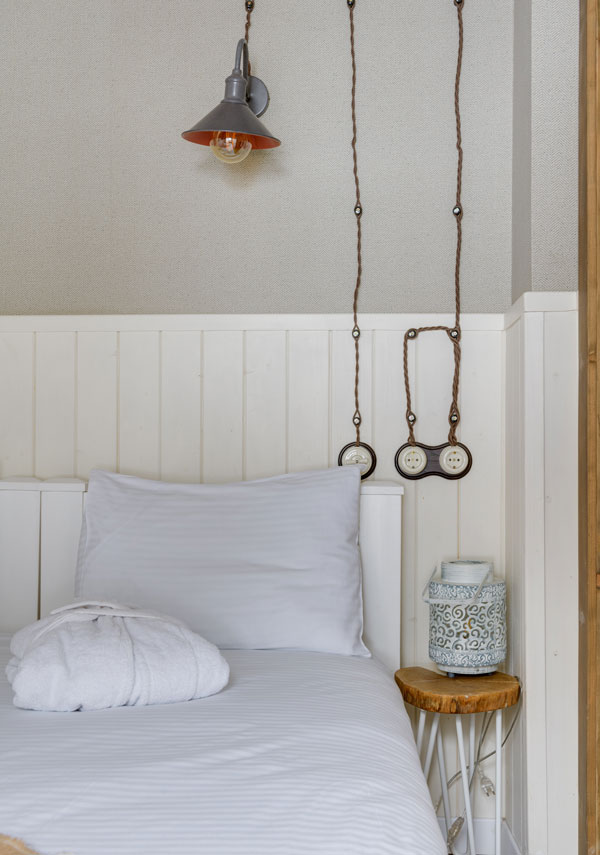 7. Minimalist designs are the best choice
Keep only your favorite accessories and decorative items and focus more on the outdoors by keeping the decorations simple and minimalist designs.
Instead of wall cupboards or bookcases, use shelves mounted inside the wall to have more space for your belongings.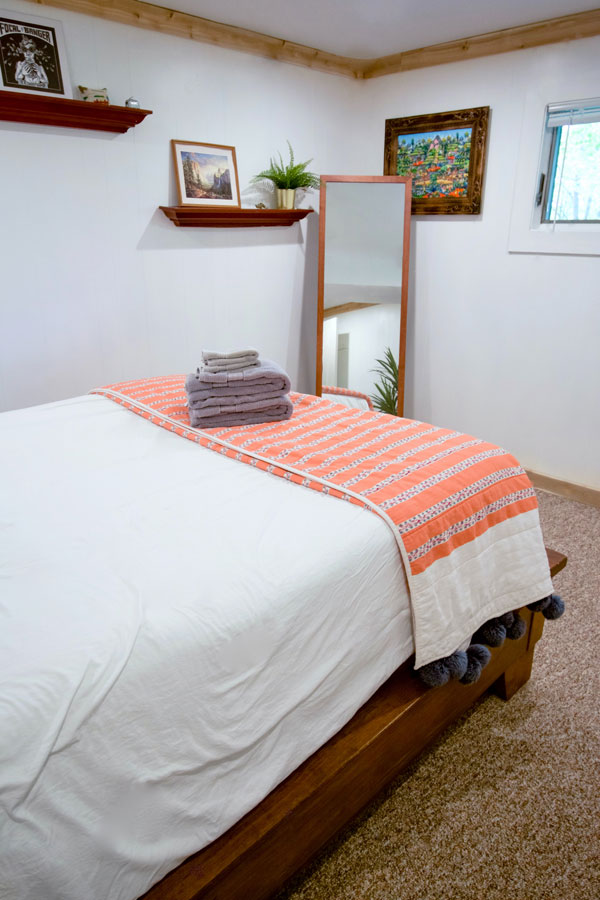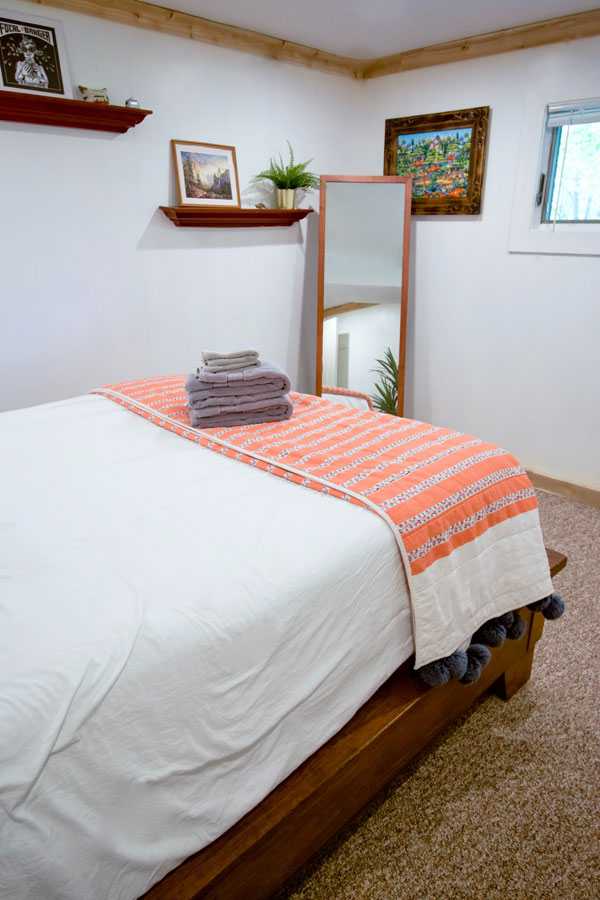 8. Use the magic of mirrors
One of creative small bedroom ideas is mirror! Mirrors can make the impression of a larger space by reflecting light.  Placing a mirror in front of a window can double the room's natural light, making your small bedroom look bigger and more inviting.
But which mirror to choose for your small bedroom decoration?  The best choice is a large mirror to lean against one of the walls or attach with a small screw. To find more Small bedroom ideas, check DIY bedroom wall mirror.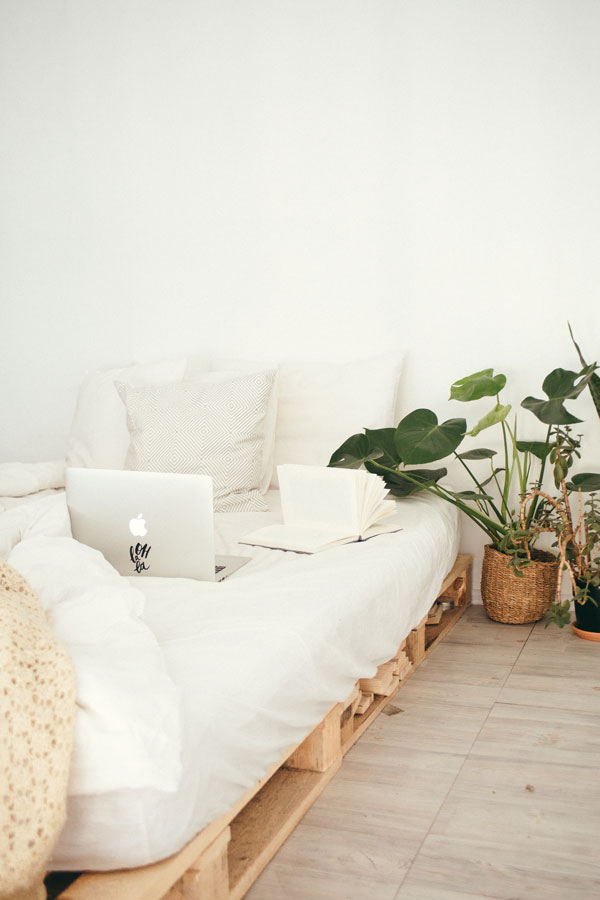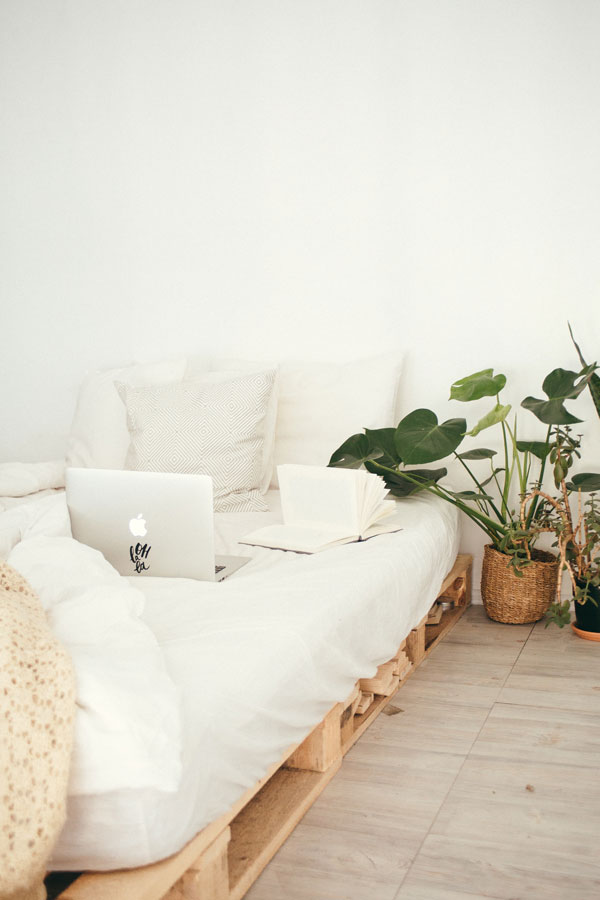 9. Use the space under the bed
If you buy a new bed service or create yourself, choose a bed with a drawer under it. Folding beds can help you make extra space more than you think. This is called a pallet bed. You can DIY yourself but first, read our pallet bed article for DIY pallet beds.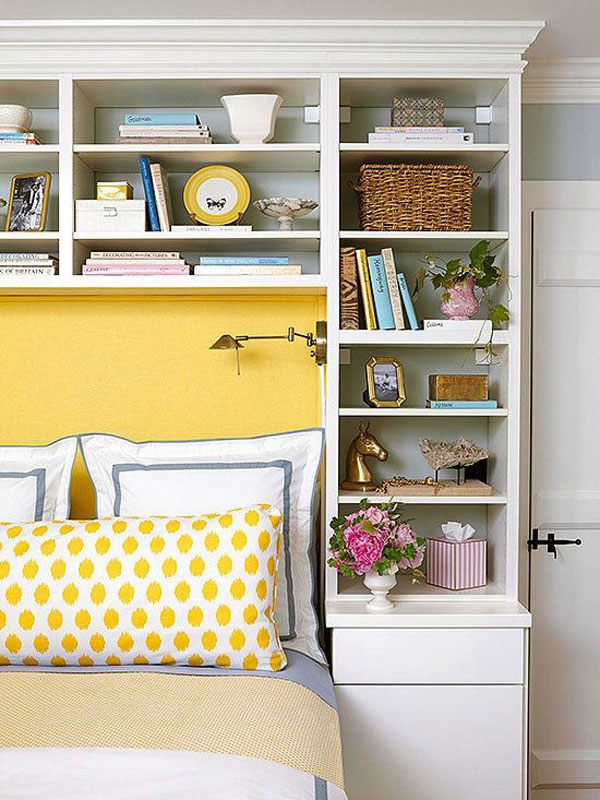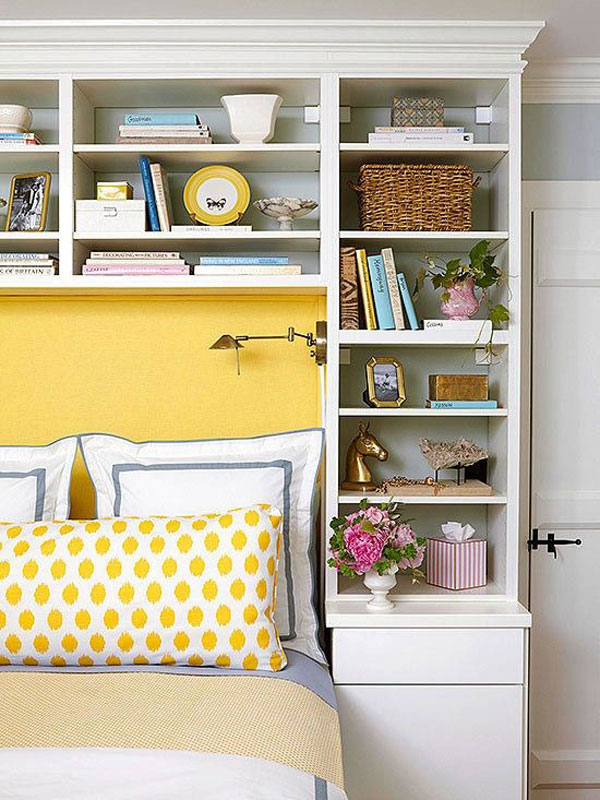 10. Use wall shelves in a Small bedroom decorating ideas on a budget
Make shelves inside the wall. These shelves can be used as a desk and library or as a place for photo frames, decorative items, laptops, etc.  Just let your imagination run wild.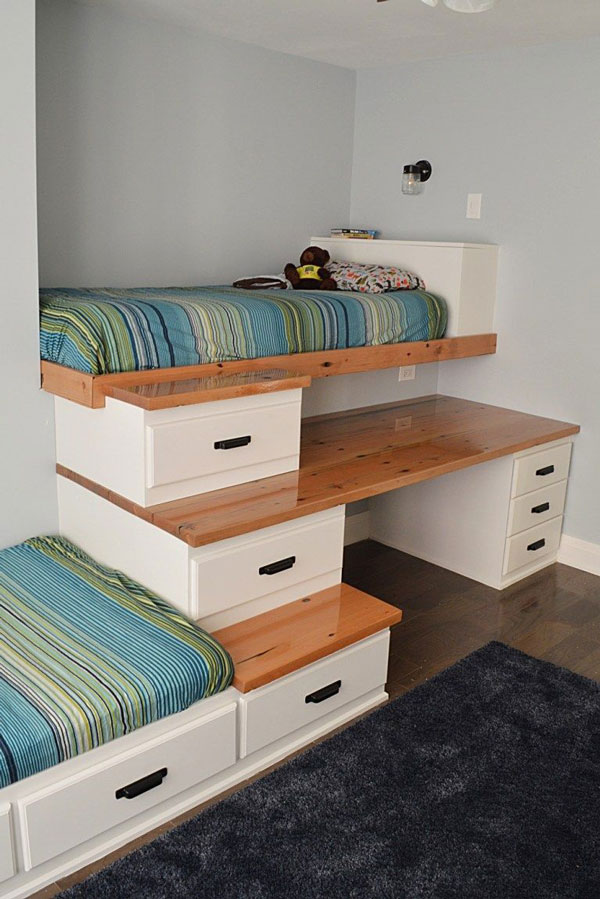 11.use built- in bed with storage
The bed storage is sometimes the best possible solution for small bedrooms.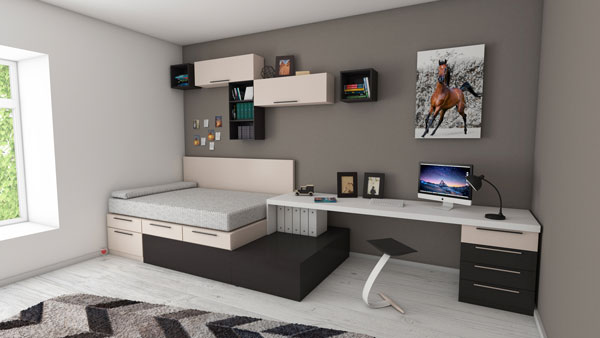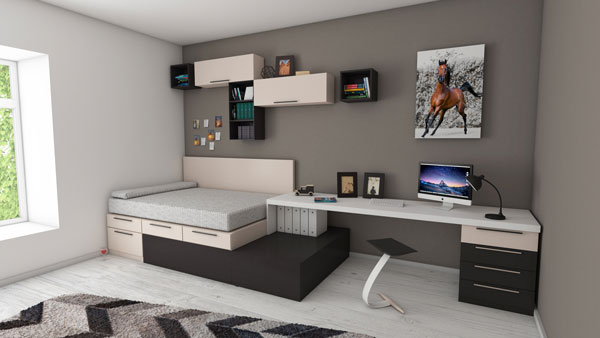 12.Use The bed and the table that are connected
an exciting idea for a small space.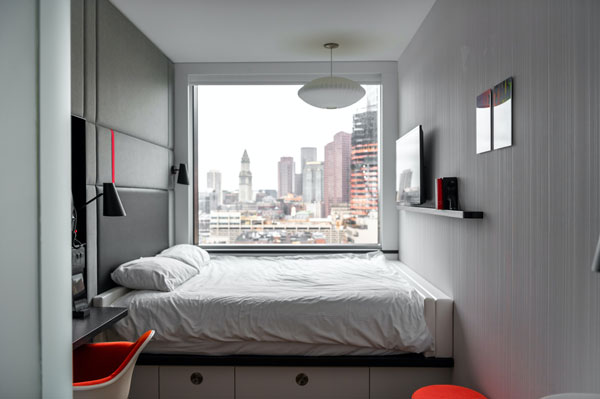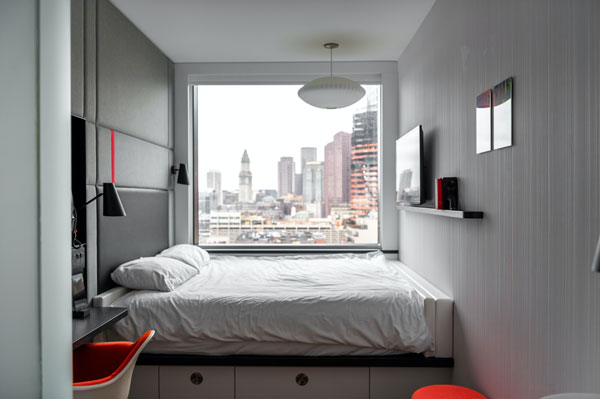 13.Chandeliers or lampshades can not use in small rooms
What is the solution?  Use sconce lights.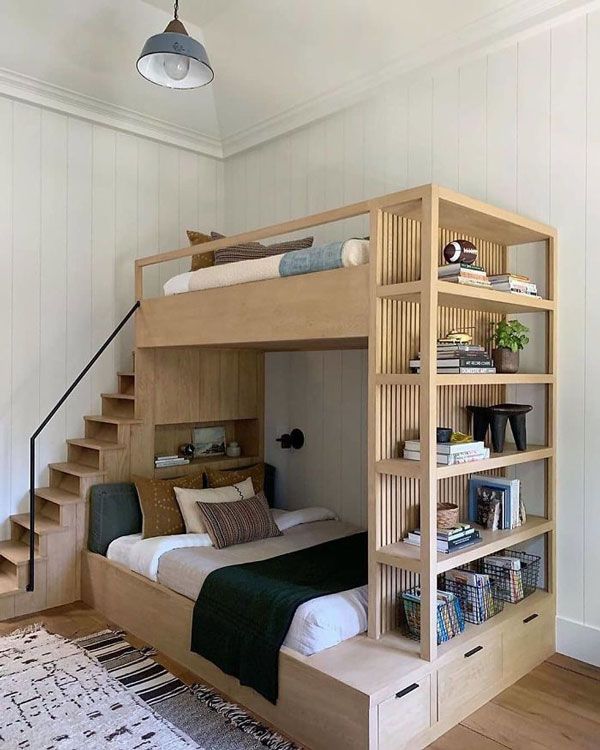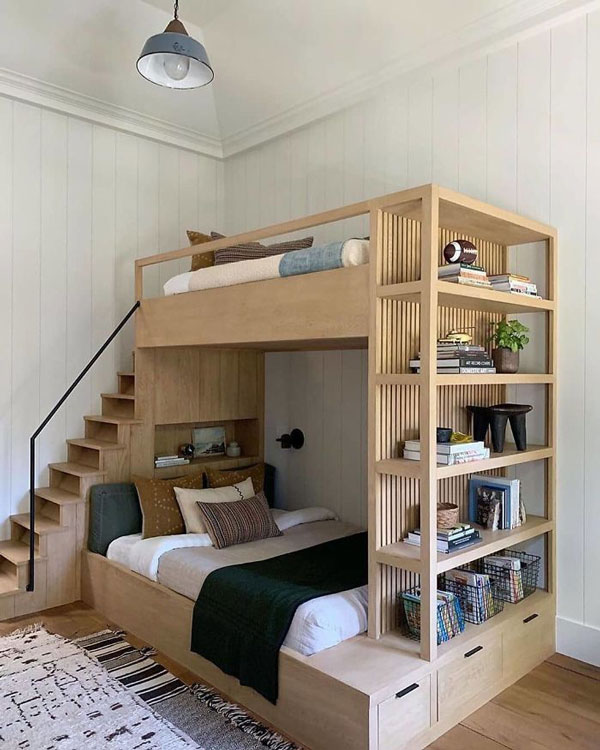 14.Even two beds in a Small bedroom decorating ideas on a budget can be easy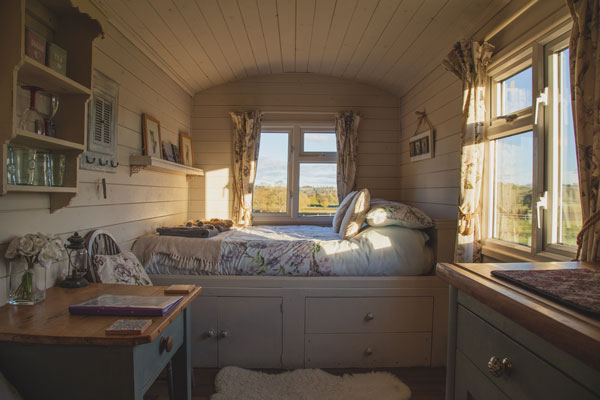 15.use short curtains with neutral colors
For small bedroom decorating ideas on a budget, it is better to use short curtains with neutral colors. The use of shutters and mats also makes the space look bigger.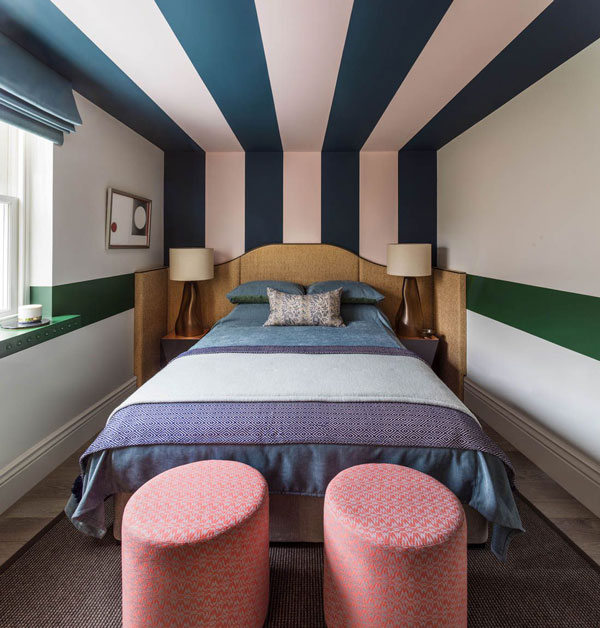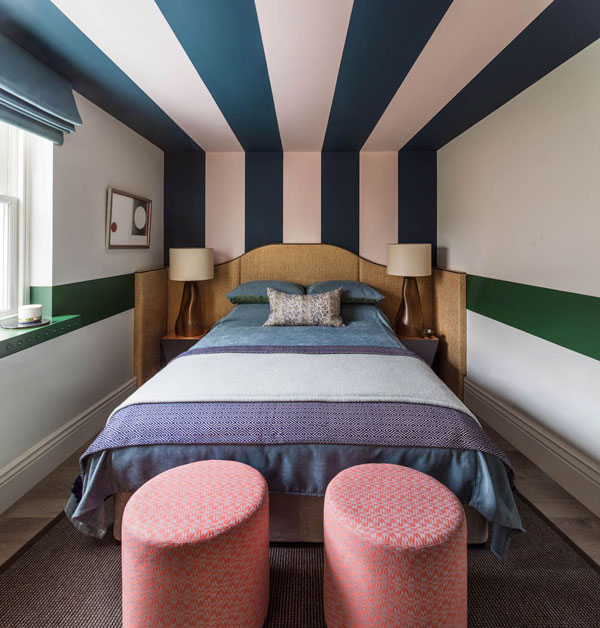 16. you can use very narrow bedroom
The hollows in the wall have caused the use of vertical space. other small bedroom layout ideas:
Make your baby's small bedroom design attractive. You can use posters, cushions, or murals with cartoon characters.

You can use the walls to the fullest. TVs and lights can also be wall hangings.
Wall-mounted beds and closets are a creative idea for small bedroom ideas.
Using a floor table instead of a table can also have a good effect.
Do not underestimate the role of color combinations in the layout. It's

small bedroom decorating ideas on a budget.

Because the color is light.
---
In this article, we explore small bedroom ideas to help you design your bedroom and enjoy your small space be a little creative and make the most of everything you have. Enjoy your life even if you live in a small house.